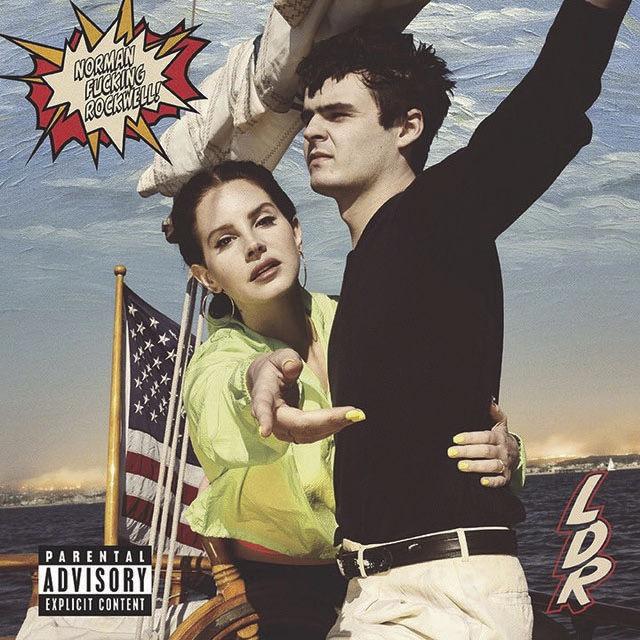 ★ ★ ★ ★ ☆
---
Lana Del Rey has fully transformed from the queen of Coney Island to a Venice bitch, and it has never been clearer than on her sixth studio album, "Norman Fucking Rockwell!"
Clocking in at over an hour, "Norman Fucking Rockwell!" groovily drifts through the retro nostalgia Lana is known for, but cuts down on the sad-girl image she cultivated after the release of her first studio album, "Born to Die."
Listening to "Born to Die" and "Norman Fucking Rockwell!" back-to-back, there's enough familiarity to show it's the same Lana we know and love. But the Lana who made music for a hypothetical apocalypse is gone. We're living in a real apocalypse now, and the music of "Norman Fucking Rockwell!" acknowledges that without weighing the listener down with doom-and-gloom.
Lana builds a world for her listeners where love exists in the seediest, saddest underbellies. She calls out a "goddamn man-child" and makes references to "The Shawshank Redemption," Sylvia Plath and the death of Beach Boys frontman Dennis Wilson. All her references could make the album confusing and disjointed, but it does the opposite by adding to the golden California vibe Lana has wrapped listeners in.
"Norman Fucking Rockwell!" is not a happy album by any means. The sexy sadness that Lana is known for is evident in "Cinnamon Girl" and "Love song," but it is not as all-encompassing as her listeners are used to.
Long gone are the days of being part of the "freshman generation of degenerate beauty queens." Now, Lana is letting everyone know she isn't a celebrity debutante; she is still a reliable downer, though not as sad as the media makes it seem, and she is going to continue to release music Americans can relate to on a national scale.
Lana's most profound moment is when she sings directly to her generation's existential dread in "The greatest," ending with a pin-sharp stanza: "If this is it, I'm signing off. Miss doing nothin' the most of all. Hawai'i just missed that fireball. L.A. is in flames' it's getting hot. Kanye West is blond and gone. 'Life on Mars' ain't just a song. I hope the livestream's almost on."
"Norman" is surprisingly (or maybe not) American, coming from the woman who implored her Twitter followers to put a hex on Donald Trump. But Lana's twisted patriotism has never been straightforward. Here, it feels like looking at the Stars and Stripes and wondering if it will still be standing in a week.
Despite all this, there's a thread of defiant hope woven throughout, climaxing with the final track, "hope is a dangerous thing for a woman like me to have — but i have it."
Lana Del Rey is an artist listeners can rely on, and "Norman" is no different from her previous records in that regard. But in the land of "Norman Fucking Rockwell!" Lana has created a new world for herself, perfectly combining her sadness with her hope, enveloping listeners in a hazy dreamland.