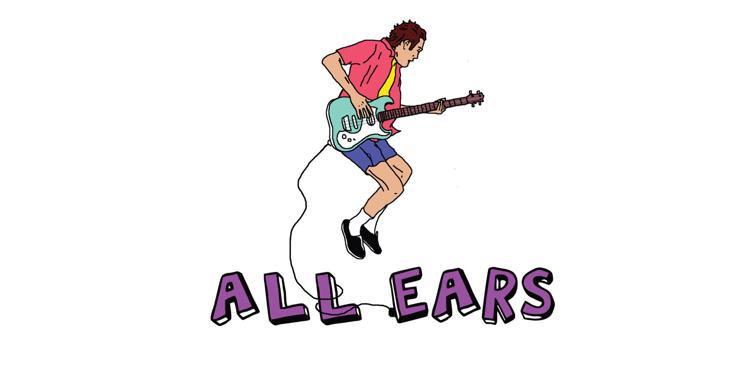 GLEN HANSARD
WHERE THEY'RE FROM: 
Dublin, Ireland
GENRE: 
Folk
WHAT IT SOUNDS LIKE: 
My Irish cousins when they get sad-drunk
FAVORITE TRACKS: 
"I'll Be You, Be Me", "Falling Slowly"
Grammy and Oscar award-winning Irish artist Glen Hansard is bringing his rich troubadour skills to the Wilma. He is best known for starring in and composing the music for the movie and eventual Tony-award winning musical, "Once," Hansard has grown as a songwriter since his "Once" days, though. Hansard brings raw emotion to the songs he writes, particularly on his latest album "This Wild Willing." The record has over 15 contributing artists, making it one of Hansard's most collaborative works yet. Hansard's voice is surrounded by instrumental weight. It mingles with the other artists and their instruments, complementing each other in a way that shows why Hansard chose to take the risk to collaborate with so many different musicians. His lyrics are so intensely personal that it almost makes the listeners feel like they should turn away — that is, until they realize they feel every word. Hansard polishes the ingenuity he learned from play- ing with The Frames while connecting with his songwriting chops, bridging the divide between singer-songwriter and popular frontman. He'll transport Missoula fans to Ireland, Paris, New York and everywhere in between while rooting them in the concrete authenticity of his music.
Glen Hansard plays Sept. 22 at 7 p.m. at the Wilma. Diana Demuth opens. $35-$45.
---
SOCCER MOMMY
WHERE THEY'RE FROM: 
Nashville, Tennessee
GENRE: 
Indie rock
WHAT IT SOUNDS LIKE: 
The cool girl in the local indie band you have a crush on
SIMILAR ARTISTS: 
Pale Waves, Phoebe Bridgers
FAVORITE TRACKS: 
"Cool," "Scorpio Rising"
Home-produced tracks define Soccer Mommy, even though frontwoman Sophie Allison is now signed with record label Fat Possum Records and her last record was produced by the likes of Ali Chant (PJ Harvey) and Gabe Wax (War on Drugs). This integrity and honesty will catch the ear of old and new fans, many of whom have been following Soccer Mommy since it first started gaining a cult-like following on Bandcamp. Clean, Soccer Mommy's first professionally produced record, tightens up production, but Allison is still completely in control of her vision and her voice, going a step further in teasers of a rumored album. "Clean" was picked as one of the New York Times' top albums of 2018, catapulting Soccer Mommy into the mainstream music circuit. The lyrics and the instrumentals on "Clean" are both solid, but that isn't what makes Soccer Mommy unique. It's the way Allison uses both of these aspects to solidify her cool, but not quite cool enough, image. This is a band you'd want to grab a beer with and talk about all the popular girls in high school  who didn't like you, but now want to be your friend. Even though Soccer Mommy focuses on isolation, it also catapults listeners through growth and change. Allison has grown as a songwriter since her early days on Bandcamp, but her raw attitude still shines. The Top Hat is going to be where the REAL cool kids go when Soccer Mommy performs.
Soccer Mommy plays Sept. 23 at 8 p.m. at Top Hat. Rosie Tucker opens. $15.