Rain curtains, dancing flames and uplifting stories of human connection will hit the stage this weekend in the annual Dance in Concert production. The concert, titled "Quest: a series of environmental dances," will feature a series of seven dances. 
Dance professor Nicole Bradley Browning first began developing "Quest" four years ago, and hasn't stopped since. It was born from a curiosity about how to change the nature of the fourth wall, an invisible barrier that separates the stage from the audience. Bradley Browning wanted to transform the theater and "create a feast for the senses." 
Her first idea was to have the audience watch the dancers through a curtain of rain. And, with the help of scenic designer Brian Gregoire, she was able to make it happen. "From there, I became curious," she said. "What are other ways we can transform the space?"
Bradley Browning created dances she hopes will invoke feelings of nostalgia, hope and connection in her audience. "We live in Montana. This is an incredible place, beautiful environment," she said. "People make a lot of sacrifices to live here. How can we capture some of the beauty of Montana and bring it into the theater and have the dancers embody it?"
Bradley Browning made something special and unique, said the show's producer Michele Antonioli. "It's not something that a dance program does," she said.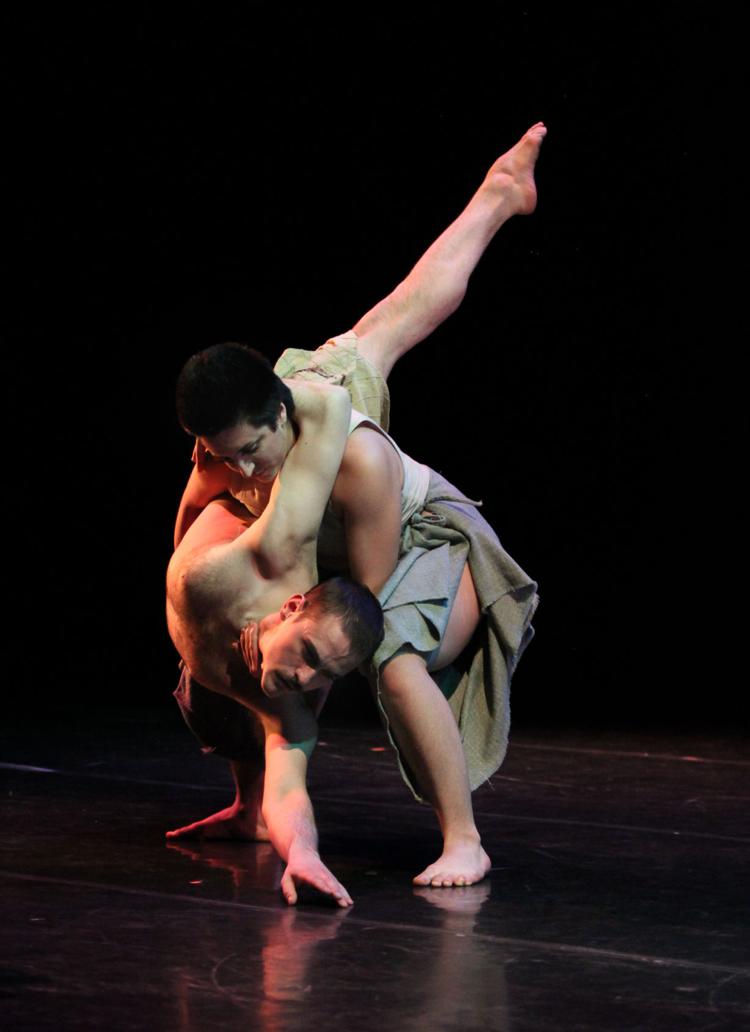 Many of the dances in the series focus on the natural elements with dancers embodying a storm or flames. Some will mimic animals alerted to danger. Others will capture humans supporting other humans. One humanity-focused dance is a duet named "Two if By Sea", featuring student dancers Olivia Pillidge, 21, and Logan Prichard, 22. 
Prichard is a senior in the bachelor of fine arts for dance choreography and performance program. He will perform a solo named "Sediment" that preludes the duet. The solo has been in the works for more than a year and has naturally found its place in the series.
"When I dance this piece, I think a lot about what I know about the landscape that I'm trying to embody," he said. "I think about the facts that I've learned throughout my life, but also just my own personal experiences with the elements." 
The solo exemplifies the struggle of him being without his partner, and the duet reveals the importance of their togetherness. Bradley Browning said, "This dance is definitely about relationship, connection, the critical nature of our existence as human beings to have partnership and be with another human."  
Pillidge is a senior receiving her bachelor of Arts from the dance program. She said that her favorite moments are when she's making contact with another dancer, and her duet with Prichard is full of them. "It's a lot of just surrendering and meeting and catching and supporting," she said. "Those are my faves."
Both dancers were adamant that Bradley Browning guided them through the process with wisdom and thoughtfulness. They said she celebrated the strengths of each dancer and kept dialogue going throughout choreography. 
"Nicole has definitely helped me identify what my movement voice is, which is something that feels very important and rich," Pillidge said.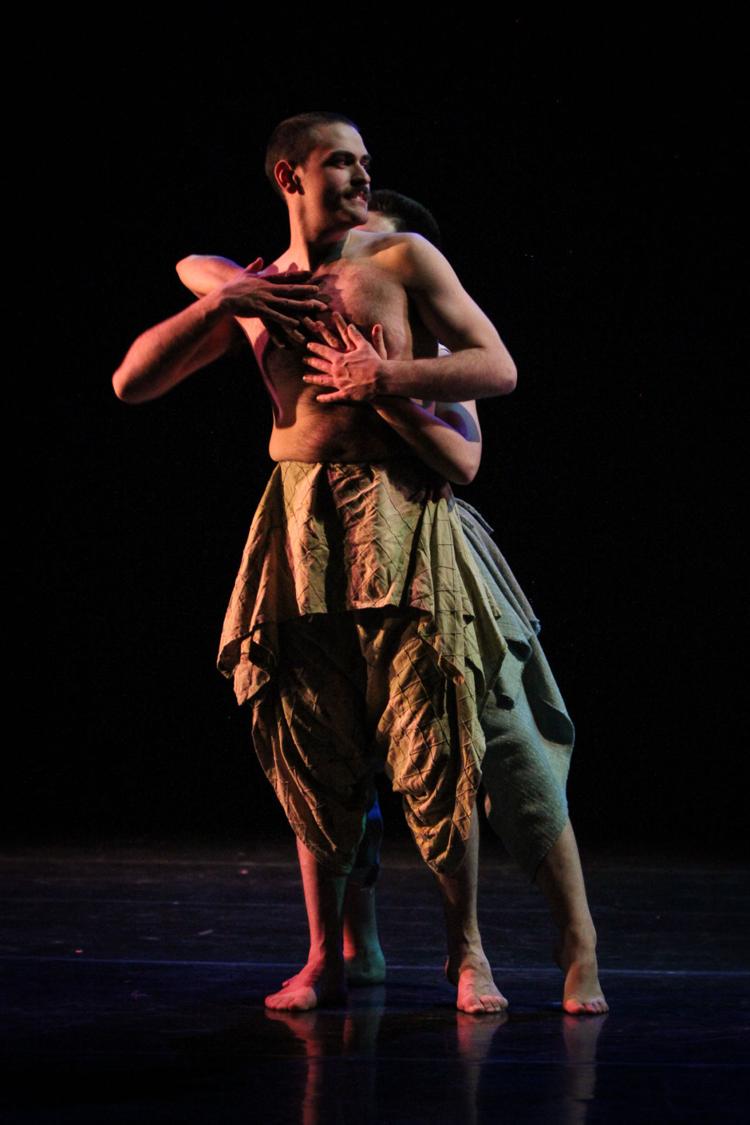 Bradley Browning did her best to include as many dancers as possible, including alumni who will come back to reprise their roles. She said, "We create everything together. That feels like a really important part of my role, to credit the dancers who have worked for me."
She wants to emphasize the important part each person played in the production. Gregoire, created the scenic designs and said "yes" to all of her "outlandish ideas." Paula Niccum created cohesiveness through costumes, Abbey Mosely is the only student to light an entire dance concert on their own and the sound was designed by student Adam Wood. 
Bradley Browning hopes the audience will be inspired by the series. "I hope that they are able to live in a different world for just a little while," she said. "One that's good."
The dance concert will be held in the Montana Theater April 25 to 27, at 7:30 p.m. and 2 p.m. on the 27. Student tickets cost $16 and regular tickets cost $20.