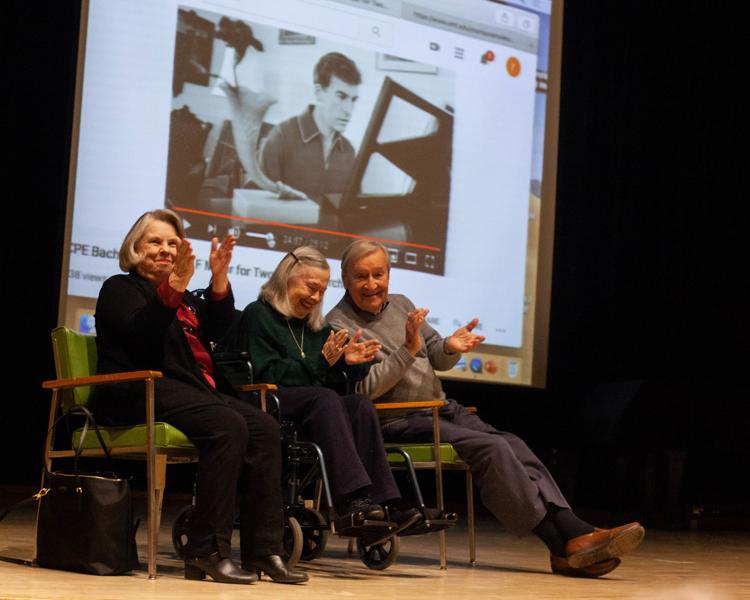 As the young woman onscreen sang an effortless soprano melody, Judith Blegen began to cry quietly in her chair. Barbara Blegen, seated next to her, reached into her bag and offered her sister a tissue.
"I'll never be able to play that ever again without crying," Judith said afterward, laughing along with the audience in UM's Music Recital Hall.
It was a video of Judith's performance as Sophie from "Der Rosenkavalier," her favorite role of the 19 she portrayed during her years in the Metropolitan Opera. 
The exchange was part of a week of celebrations leading up to the 20th annual "Odyssey of the Stars" on Saturday. Held to raise funds for UM performing arts scholarships, the ceremony honors individuals who have left their mark on Missoula's artistic legacy.
Judith sang over 200 times for the Metropolitan Opera and became a favorite guest on "The Tonight Show" with Johnny Carson.
Barbara attended the prestigious Curtis Institute of Music at age 15 on a full-ride piano scholarship and played on some of the world's biggest stages for decades.
But long before she accompanied the New York Philharmonic, Barbara's first lessons were taught by UM professor of piano George Hummel. 
Her debut recital, at 11 years old, was on the stage of the UM Music Recital Hall in 1953, just after the Music Building was completed.
"Of course, I thought I was in college," Barbara said. "I was just thrilled by that building because it's shaped like a piano, and I thought, 'They built this for me!'"
Judith's talent was discovered when she joined her church's choir in seventh grade. Throughout high school, she took voice lessons from then-UM voice department head John Lester. 
At Thursday's convocation in the recital hall, the opera singer attributed her early success in music to her little sister.
"She was a prodigy, playing everything from memory before she was 11," Judith said, hand-in-hand with Barbara. "Where do you think I learned it from?"
Barbara lived in New York City for over 30 years, but when she decided it was time to retire in 2006, she said it was always her plan to move back to Missoula.
Though, maybe "retire" isn't the right word — nearly as soon as she unpacked, she called UM piano professor Steven Hesla.
"If anybody needs a pianist, I'm back," Barbara told him.
Since then, Barbara's accompanied choruses, master classes, recitals and more at the University. On Wednesday, she headlined a UM faculty concert with Hesla.
"Barbara is a rock of reliability and musicianship," Hesla said. 
At the helm of the grand piano, Barbara played Rachmaninoff's "Suite No. 2, Op. 17" for the audience. 
According to Barbara, the beauty of music isn't perfection, but the pursuit.
"The goal I had when I was 8 was the same one I have now: I want to be a pianist," she said. "It's always a work in progress." 
Barbara's impact at the University has reached multiple departments over the last 14 years.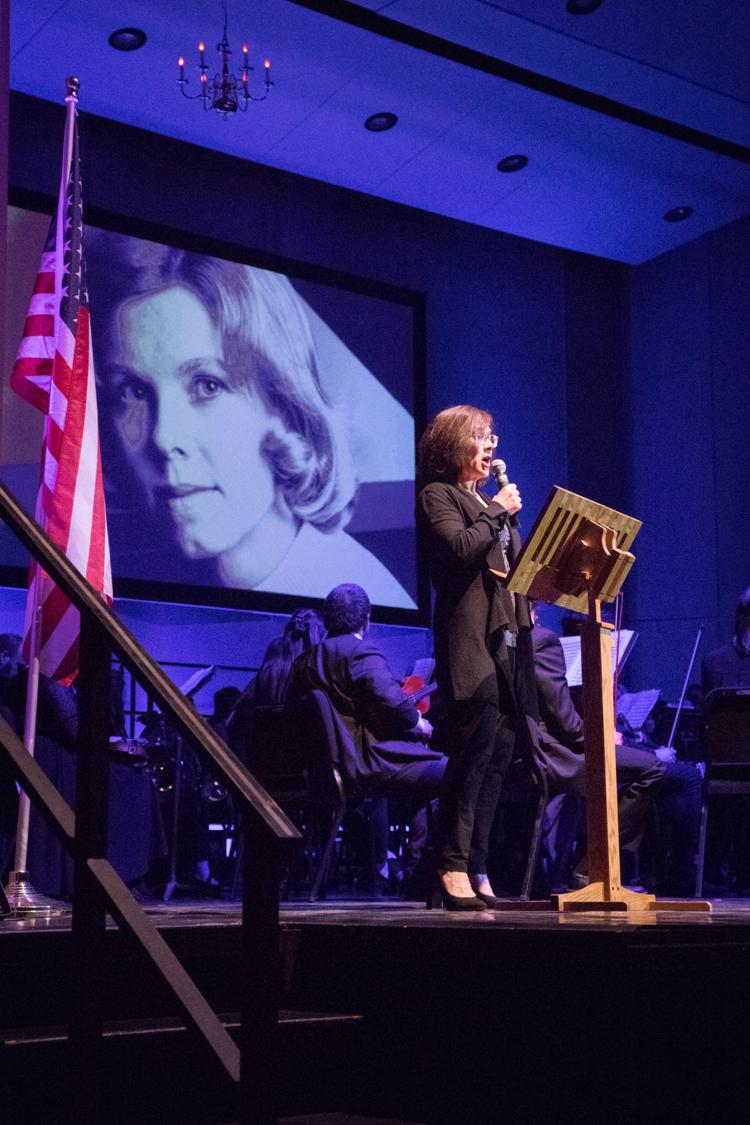 Anne Basinski, director of the UM Opera Theater, remembers her reaction to Barbara's offer to accompany her scenes: "Hallelujah."
"Barbara is my right arm," she said. "I absolutely couldn't do anything without her."
Basinski also has a special connection to Judith. 
"She was one of the wonderful singers I heard as a girl who got me interested in opera," she recalled. 
Watching television broadcasts of Metropolitan Opera performances, Basinski said she was enchanted by Judith's poise, elegance and voice.
"She was absolutely perfectly suited to everything she did," Basinski said. "There's a seamlessness and beauty to her work."
Judith said the honor of the Odyssey was beyond compare, but there was an even better reason for her return to the mountains.
"I love to come back because my sister lives here, and she loves Missoula," she said.
Barbara agreed.
"It's a perfect place to practice," she said, sitting beneath the wall of Odyssey honorees where two new plaques would soon hang. "People in Missoula love music. What could be better?"