Ever since the release of the trailer for the latest adaptation of Frank Herbert's "Dune," I have been waiting to indulge in Timothée Chalamet's talent (but mostly his beautiful chin). So I was devastated, to say the least, when the release date was back a year due to COVID-19.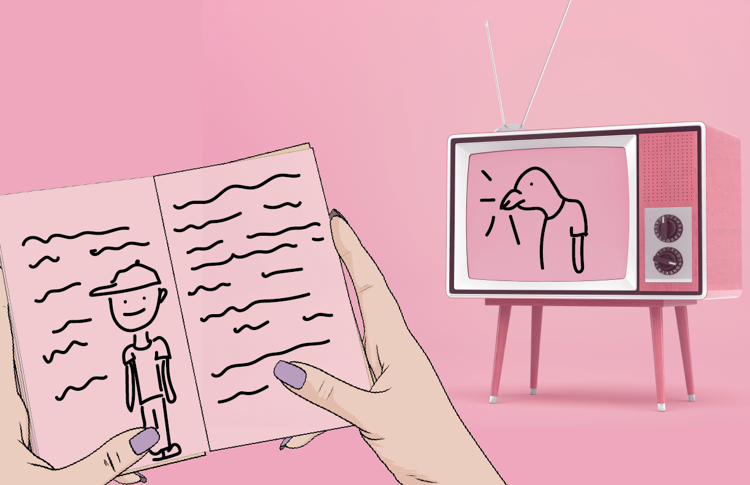 This is not the first time cinema has taken such liberties with a book.
Mark Shogren, a director and a film professor at UM, says that even literary classics like "The Modern Prometheus," better known as Mary Shelley's "Frankenstein," become completely different on film, and can even deter people from checking out the original.
"If I described a square head and a neck with some pegs in it, everyone would know it's Frankenstein's monster," says Shogren. In Boris Karloff's depiction, Frankenstein is a creature with childlike curiosity and the intelligence of a sea cucumber.
However, that is far from the case in the book. In Shelley's novel, the monster is portrayed as hideous but intelligent.
Shogren says he was disappointed by "The Modern Prometheus," because it was so different from the movie adaptation. He believes that books and movies need to be analyzed separately in order to respect the perspectives of each type of media.
People want absolutely everything in the books to be in the movie, but that's not the reality behind the film, UM literary professor Robert Baker said.
It is not practical for a film to depict each and every detail, and if they did, the film would likely be boring, Baker said. He says movies should be seen as a change in perspective rather than a comparison to the book.
Recall the last time you read a book, where you created a world within your mind equipped with detail that you took from the author and made into a functional universe. When you watch a different perspective (which a movie is) it shatters the reality you've created, Baker said.
"It would be like a conversation with another reader," Baker said.
This annoyed me. There is nothing quite like watching the movie version of "The Hunger Games" or "Harry Potter" and bashing on the film executives who had the audacity to stray more than a millimeter from the plot.
Movies aren't meant to tailor to your imagination, they are meant to complement it.
So there you have it. I'm not saying it's not fun to hate on movies, but I am saying there should be something said about how truly different these types of media are.
November 2021 can not come soon enough. I guess I'll just have to watch "Call Me by Your Name" for the hundredth time to get my Chalamet fill. I'm not complaining.