Members of the Pacific Islanders Club walked single file from University Hall to the Oval's center on the cold afternoon of Oct. 12, carrying with them the Hawaiian state flag. They planted the flag in the center of the Oval, and their chant filled the air as a crowd watched the ceremony commence.
"That specific chant is done on our islands to ask permission to be in a space, to ask permission to take up areas that don't belong to you," senior Ka'aumoana Ahina Jr., leader of the Pacific Islanders Club, said.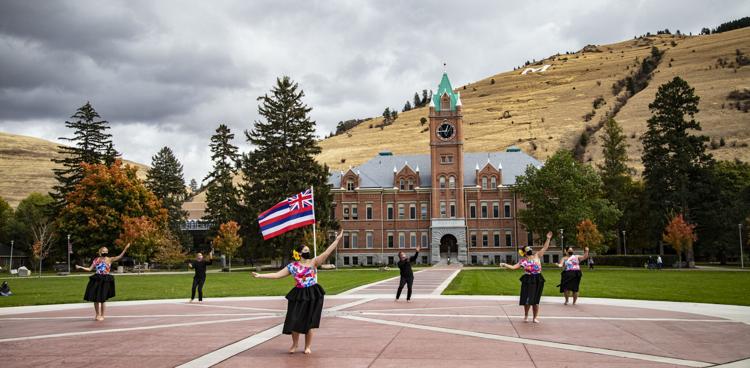 Ahina Jr. said that the final chant was meant to give thanks and gratitude to the people and spirits that traditionally inhabited the land. The Oval sits upon Salish land, and the club meant to honor them with its chants.
Indigenous People's Day, which has become a counter-celebration to Columbus Day, celebrates and honors Native American people and their culture.
"I think it's just super important to show that Native people, and Native students on this campus are visible and a part of the campus community," Jordynn Paz, program coordinator of the American Indian Student Services, said. "And also to establish our own community as Native students on this campus, because this is a predominantly white campus."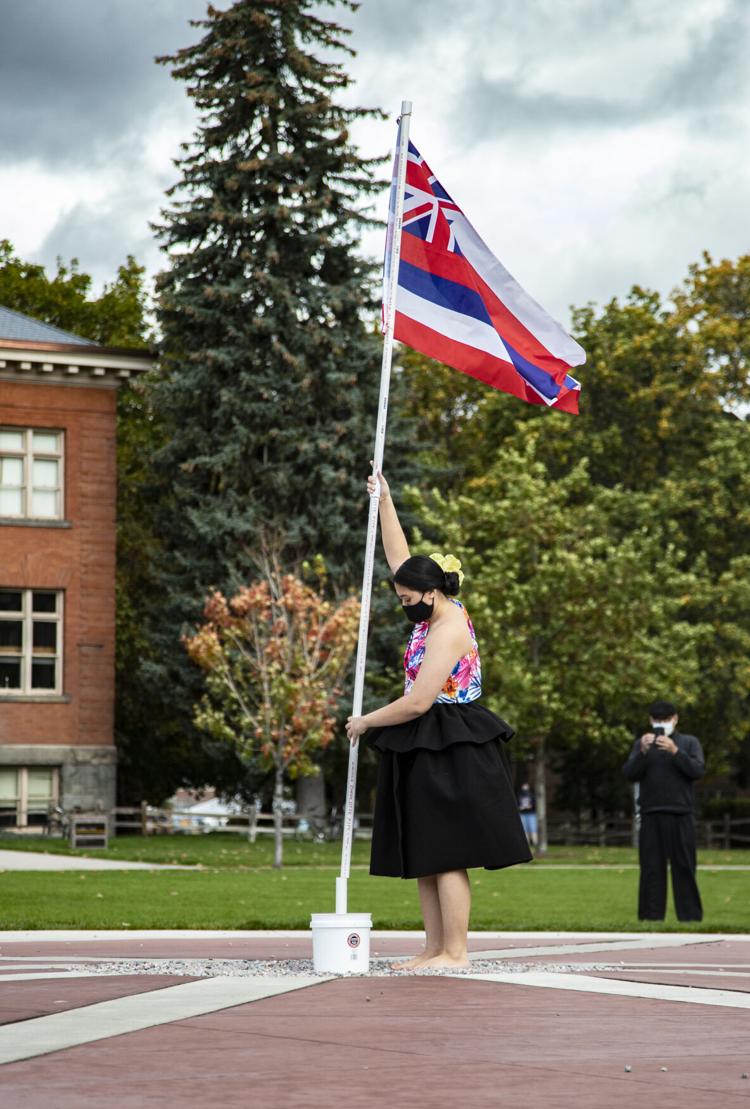 Paz is a member of the Crow Tribe and graduated from the University of Montana last spring with a degree in journalism and Native American studies.
UM sponsored a series of events to honor the aboriginal territories of the Salish and Kalispel people — many of whom are students, employees and alumni of the University.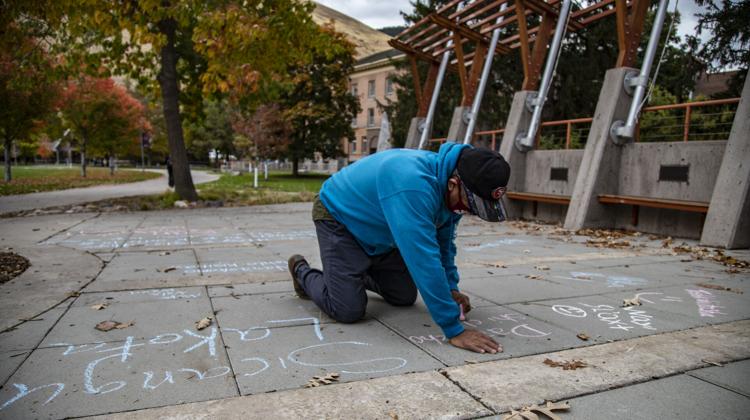 Most of the day's events involving Indigenous people happened over Zoom conferences. The hula dance put on by the Pacific Islanders Club was one of UM's only events that occurred in person, a welcome change from sitting in front of a camera on Zoom classes.
"We're being boisterous, and we're being louder than ever before because it's important to be existent in this land and the place that we stand on in this world," Ahina Jr. said.