"Listen to what's in the heart of a child, a song so big and one so small." Those are the words cast member Renee Ross sings in the song "Purple Summer" at the conclusion of UM theatre's production of "Spring Awakening." The rock opera brings the teenage trials of dealing with sexuality, grief and loneliness to the University's Masquer Theatre stage.
"Spring Awakening" is a late 19th-century play set at a German preparatory school. Among the trials the teenagers encounter is the lack of understanding shown to them by the headmasters and their parents. The idea of sex is especially looked down upon by the adults.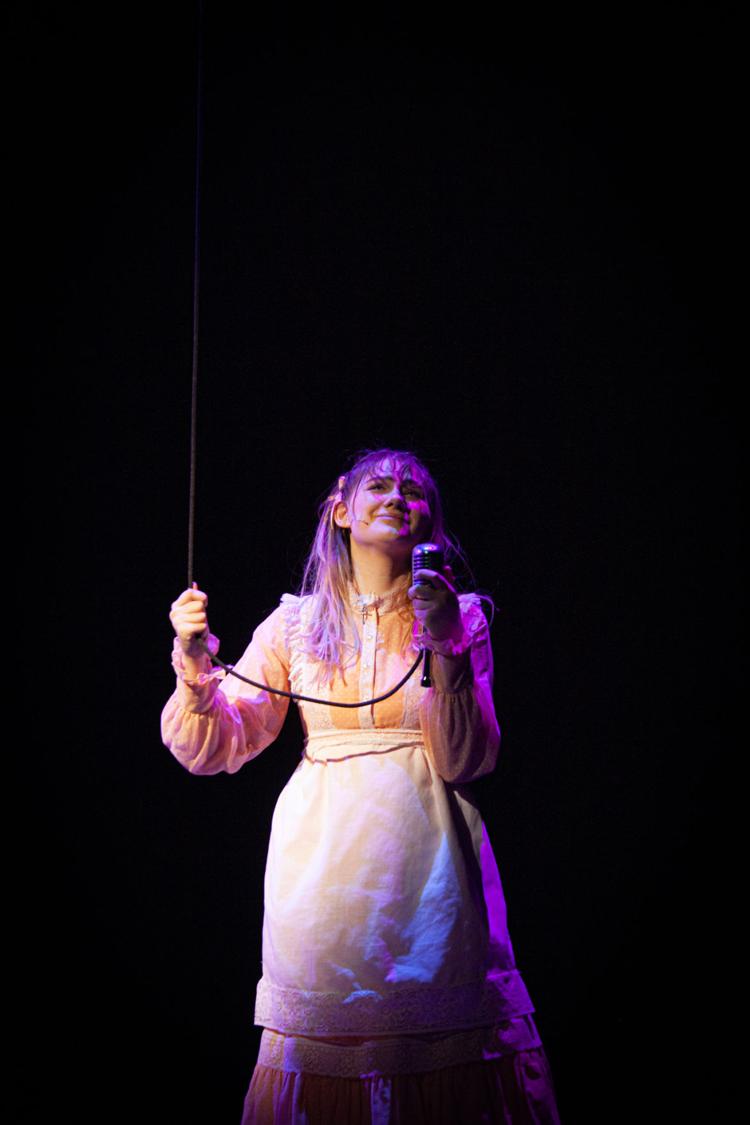 Wendla, played by Elle Fisher, wonders where babies come from and becomes interested in her body. Her mother refuses to teach her about sex, instead advising her to put on a proper dress and to stop asking questions. Fisher said playing the role of Wendla was not an easy task.
"It's pretty heavy shit that I have to go through in this show," Fisher said. "Being able to get to that place in a healthy way was probably the most difficult part."
Wendla eventually stumbles upon Melchior, an overconfident young man who claims he doesn't believe in anything. The two then fall into each other's arms, explore intimacy and question the morality of sex. 
The second character who struggles through the norms of society is Melchior's friend Moritz, played by Stephen Jay Clement. The impressionable young student struggles with puberty and self-acceptance. Moritz's father, a prominent man who physically and verbally abuses the young student,  doesn't help his case, claiming his son dishonors him. 
Near the end of act two, a manic Moritz meets Ilse, played by Renee Ross. The young female student invites Moritz to enjoy life with her but the embattled young male refuses.
Clement said it was difficult to play Moritz because the character is a troubled individual.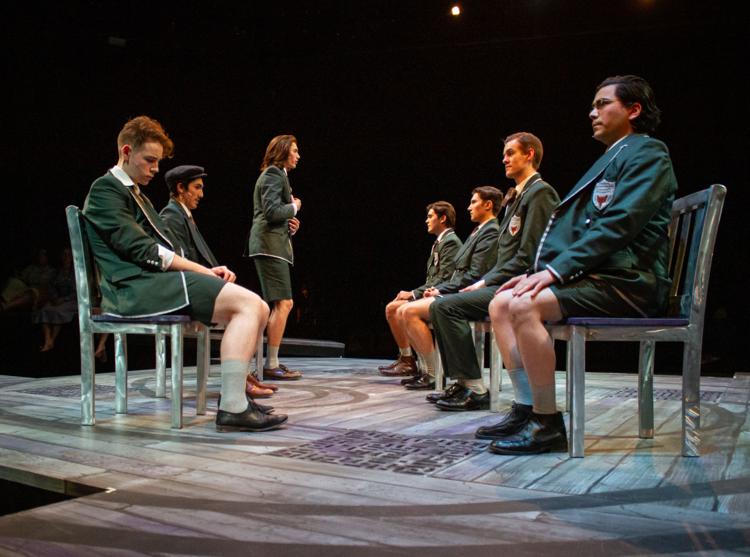 "I kind of went into it with the assumption, 'oh, I should be acting troubled,' but for me it was interesting to realize he doesn't always look that way from the outside," Clement said. "Throughout the course of the play, as he keeps getting stepped on, just finding ways to let that come out to the audience has been really interesting."
"Spring Awakening" features complex sensitive characters in vulnerable and intense scenarios. The director of the rock opera, John DeBoer, acknowledges this and said the performance needed to be handled with care. 
"This has a lot of difficult content," DeBoer said. "Making sure actors stay safe during intimate stuff is important. Emotionally, physically, all of it."
Spring Awakening will be performed at the Masquer Theatre March 4-6, and the 11-14 at 7:30 p.m. Additional showtimes will be March 7, 8 and the 15 at 2 p.m.