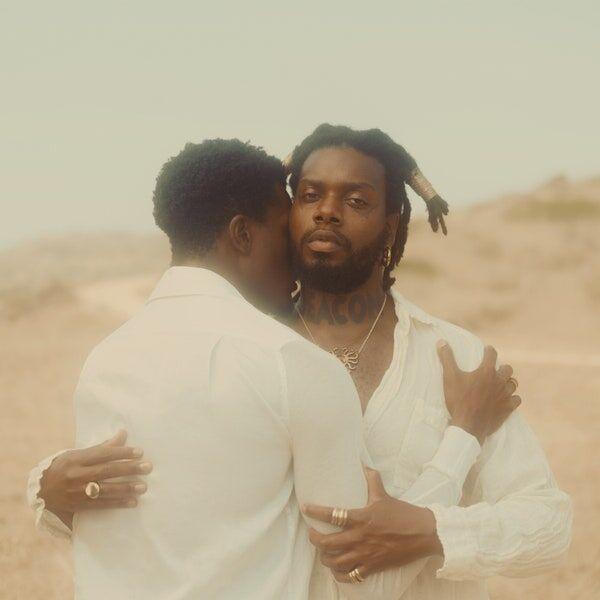 serpentwithfeet, née Josiah Wise, is in love, and cannot help but let the world know. 
The love on the artist's second full-length album, "DEACON," is fresh and raw. It's newfound and poignant, unscathed by the errors of time and human fuck-ups. But "DEACON" is not a typical sanitized R&B love story; it's Wise's own high-water mark experience with the mundane moments of fulfilling, deep-seeded emotion. 
Musically, the album draws heavily from '90s-era R&B stylings, particularly in Wise's vocal melodies. There are whispers of Frank Ocean's production style and lyrical subject matter as well, especially from his landmark works "Blonde" and "Channel Orange." Wise takes these pieces and parts to make something uniquely his own. 
This album could be viewed as the honeymoon phase of a relationship enduring and becoming something stronger and truly special. Rain, sleet or snow from the outside world will not extinguish the internal flame that Wise laments over. 
The first chunk of the record is sprinkled with lines that anywhere else might feel cheesy, but here on "DEACON" feel just right. On opener "Hyacinth," Wise sings, "He never played football, but look at how he holds me," while an angelic choir repeats the final words. And this opener accomplishes the feat of setting the stage for the sun-filled, emotional journey to come. 
But serpentwithfeet hasn't always been so sunny. Since first arriving in 2016 with "blisters," Wise was decidedly dark, bordering gothic. The music was creepy, the lyrics lamenting a dark precipice of despair and loss. Those earlier projects were like the big bang of the serpentwithfeet universe. "DEACON" is the springing forth of life and sun. 
And the celebration of love and togetherness binds together the first few tracks, but makes a real true impression on "Malik." The third track acts like a true introduction to this figure that Wise loves, going through the minutiae of why he fell so deeply in love. "Blessed is the man who gambles, blessed is the man who wears socks and sandals," Wise croons. 
But the saccharine voyage hits a hiccup on the high seas with the album's midpoint, "Sailors' Superstition." The questions that evade the mind in the beginning of a relationship begin to bubble to the surface on this track. "Heard most couples stop smiling after the first year," Wise sings as a Latin rhythm-flavored kick drum and snare dance together in an otherwise spacious musical ambiance. 
And just when it seems like the storm is going to pour, covering this love with rain and doubt, "Heart Storm" acts like the piercing ray of sun that splits the clouds, reaffirming the power of Wise's feelings while acknowledging that as time moves on things will not always be perfect. But fuck perfection. 
Nothing ever feels untrue or bullshit on this album. It's a genuine rarity in today's hyper stylized, do-anything-for-streams pop music landscape. But perhaps it is a bit of an insult to just label Wise's work as pop music. 
There are definitely outstanding elements of the pop world thrown into the homunculus that is this record. But really, it feels more like a living, breathing diary that Wise painstakingly labored over. serpentwithfeet makes a sappy love album cool again.