The University of Montana hosted its 15th DiverseU event last week to highlight activism and diversity on campus and to promote civic discussions. This year the symposium was held via Zoom in response to COVID-19 precautions. There were over 30 presentations spanning Wednesday and Thursday with topics ranging from race to sexuality to abilities. Each one was organized by UM students, faculty, staff or community members. Montana Kaimin reporters attended several of these events to share the topics discussed.
---
Executive dysfunction leads to Zoom struggles
Clinical Assistant Professor Jennifer Schoffer Closson and Allison Beall discussed the struggles of virtual learning for people dealing with executive dysfunction.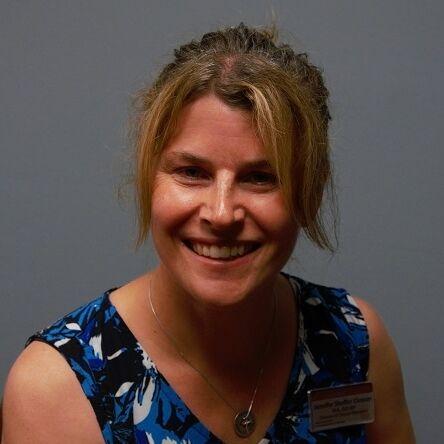 The presentation also focused on neurodiversity, or variation and atypical patterns in brain function, including executive function or lack thereof. Many commonly known neurodiversities also impact executive function, such as autism, ADHD, bipolar disorder, depression, PTSD and traumatic brain injuries. Everyone struggles with executive dysfunction at some point — especially now, since executive dysfunction affects ability to deal with change, and the world has changed radically since the spread of COVID-19.
"Zoom is the ultimate executive functioning challenge," Closson said.
Closson said executive function is primarily impacted by context, and COVID-19 has changed the context all of us live in. COVID-19 has caused fear and worry, loss of support systems and services and radical change to the format of schooling. People with executive dysfunction had to adapt to a new way of learning.
Closson and Beall said executive dysfunction can look like laziness and procrastination, but it's not. People with executive dysfunction can take a long time switching tasks because change is harder for them than most. Closson and Beall concluded by stressing the importance of empathy and self-advocacy in these trying times. (Andy Tallman)
---
Black Student Union presents at DiverseU
The Black Student Union's presentation for DiverseU centered around multiple aspects of Black culture, LGBTQ+ activist Marsha P. Johnson and the history of Africa.
The first presenter, Black Student Union member and UM student Abbe Watson, spent the first half of the hour-long Zoom presentation on Johnson, who was an activist and helped to initiate the first gay pride rally. According to Watson, she was one of the first openly transgender activists, and was an important member of her community. She unexpectedly died in 1992. Though the death was ruled as a suicide many objected to the claim.
Watson chose to talk about Johnson because she said she was a powerful Black woman whose actions had a substantial impact. She believes Johnson does not receive much recognition of her feats. Johnson represents the many transgender people whose murders receive no attention, Watson said.
Faduma Omar, another member of the student union and UM student, also presented. She spent the latter half of the presentation talking about the "Vast World of Africa" and the multiple cultures that reside in the continent. Omar singled out a handful of countries and discussed their citizens and their unnoticed problems.
Namibia, for example, has a domestic violence problem. Yet Omar pointed out that the country has a beautiful culture. Omar emphasized the importance of raising awareness for the problems she spoke about, ranging from domestic violence in Namibia to refugee camps near Somalia, with hopes that she will create a difference. (Hanna Campbell)
---
Ageism in the time of COVID-19
Jenna Russell, the president of UM's Gerontology Society, spoke to a virtual audience about the issue of ageism in society and how it has been further revealed by the COVID-19 pandemic.
Russell presented, "An Ageist Society Exacerbated by COVID-19," at the University of Montana's annual DiverseU event.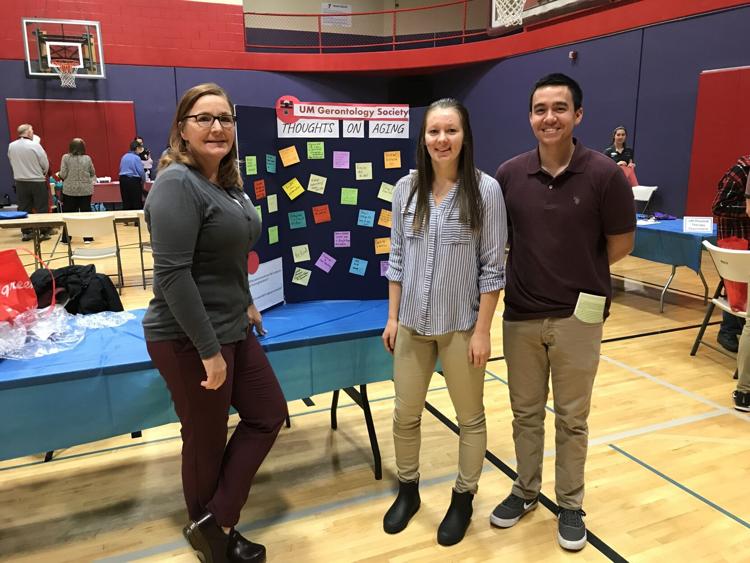 Russell also highlighted common stereotypes of older people. She said despite the view that aging is a rapid decline, it's unique to each person.
She said another common stereotype is many older people are dependent on others to care for them. She said only about 5% of older people are in nursing homes at a given time, which she learned in one of her Gerontology classes, about the study of aging. 
Russell said COVID-19 has worsened issues such as elder abuse because abusers are often family members or caretakers that older people may be isolated with. 
She also said the idea of herd immunity being an option because young and healthy people are less likely to die from COVID-19 is another example of ageism. 
People can help combat ageism by educating themselves and those around them, volunteering with long term care facilities, calling an older relative and joining the gerontology society. The student group works with older people in the community and hopes more people begin to recognize ageism and change it. 
"Just as ageism is not talked about, it needs to be broadcast so people know that it's real," Russell said. (Jacob Owens)
---
Erim Gómez's journey of perseverance 
UM lecturer Erim Gómez helped conclude the University of Montana's DiverseU event on Thursday evening, as he described the struggles he has overcome on his path to a PhD. 
Gómez's presentation, "From Special Education to PhD: A Latino's Journey to a PhD," highlighted his journey as a first generation college student.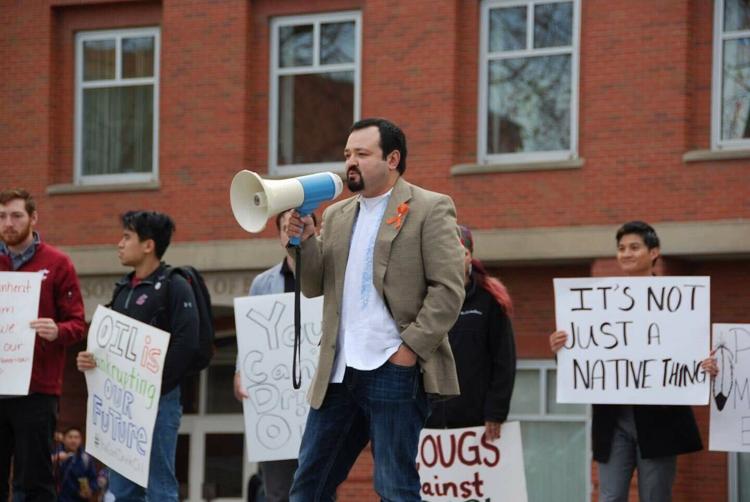 Gómez is the son of two Mexican American immigrants. His mother came over to the United States in the 1950s and was a migrant farm working in Texas. His father had one year of formal education and came to the United States as an economic refugee at 19 years old. 
When Gómez was 5 years old, he was inspired by the image of grizzlies in Yosemite National Park on the National Geographic channel. This began his interest in wildlife and conservation. 
Gómez spent his teenage years in a town of 4,000 in Oregon where his family was one of three Latino families.
He attended Southern Oregon University and failed pre-calculus three times before discovering he could take high school math instead. He eventually made it to calculus and finished his undergraduate education in six years. 
Gómez received his master's degree from Washington State University in Natural Resource Sciences in 2011 and is defending his PhD this Fall.  
When Gómez was in graduate school his brother, Edrik, passed away in a helicopter crash while fighting a fire in California. Four months later his father passed away, too.
Gómez has grappled with depression and anxiety, especially after the deaths of his father and brother. He is an advocate of destigmatizing mental health illnesses and provides his students with resources to get help.  
He also had a learning disability that went undiagnosed until graduate school. Gómez was diagnosed with dysgraphia, which makes it hard to put thoughts down on paper. 
Gómez said he'd never had a Black, Indigenous, people of color (BIPOC) science, technology, engineering and math (STEM) professor in his time at three universities, and now he is a wildlife biology lecturer at UM. 
Next summer he plans to go to his father's state of  Jalisco, Mexico, to mentor graduate students and find future research opportunities. (Jacob Owens)
---
 Outdoor advocacy for Missoula's BIPOC community
The Missoula outdoor recreation community is widely dominated by wealthy white people. Alex Kim is here to change that. 
Kim, the racial justice engagement specialist for EmpowerMT, advocated for seeking courage to explore outdoor recreation for the Black, Indigenous, and people of color (BIPOC) community of Missoula, as part of UM's DiverseU event.
"I want to see folks who look like me," said Kim, who is a first generation Korean-American. 
Kim said outdoor recreation is possible for anyone, regardless of race or financial status. It is within people's differences that we can make a community.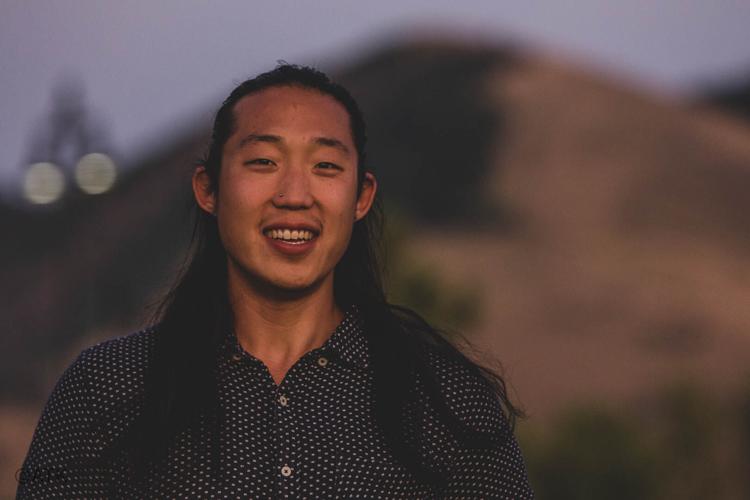 Access to the outdoors is a spectrum, Kim said. Having a $3,000 fly-fishing pole is not going to make the fish bite more, and having a fancy jacket does not make you a better paddler. As long as the gear works, Mother Nature does not care if it is a name-brand, Kim said.
Kim said when he first came to Missoula from the East Coast, entering into the outdoor community was scary and confusing. Now, his mission with EmpowerMT is to make that process easier for the BIPOC community than it was for him.
"We want folks encouraged to be outside, we want folks to know that they can be here," Kim said. (Clarise Larson)
---
 Montana Two Spirit Society 
As part of DiverseU, representatives from the Montana Two Spirit Society talked about their organization, as well as what two-spirited people are. 
David Herrera is the director of the Montana Two Spirit Society. Steve Barrios, the organization's board chair, joined him on the Zoom call. 
Herrera said that the term "two-spirited" is an umbrella term to describe Indigenous people who are LGBTQ+, but would prefer to be associated with their tribes, many of which already had their own word for LGBTQ+ people.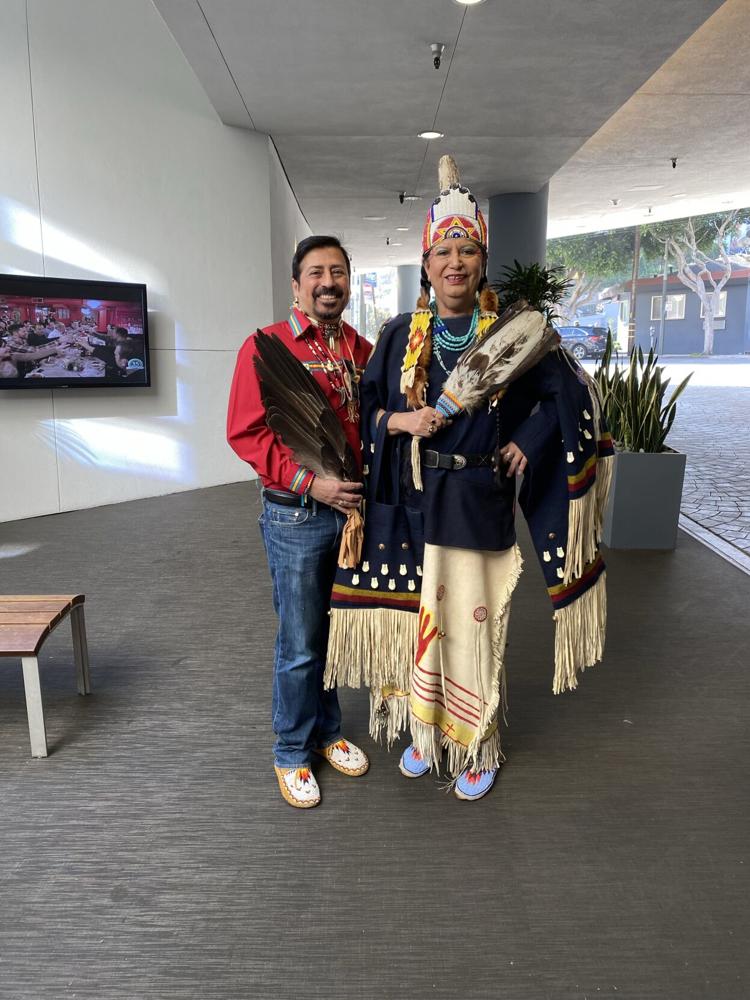 The Montana Two Spirit Society aims to help Indigenous LGBTQ+ people. To that end, it hosts an annual gathering for two-spirited people. It's website says that the goal of the gathering is to "encourage all people to heal the damage wrought by racism, sexism, ageism, colonialism, ableism, transphobia, generational trauma and homophobia and the negative impacts these have on health.​"
One of the ways that the Montana Two Spirit Society helps Indigenous LGBTQ+ people is through their partnership with other organizations that provide HIV and STI tests.
Herrera then went on to demonstrate a rapid HIV test.
In a post-presentation interview, Herrera said that in the 25 years that the Montana Two Spirit Society has held the gathering, it has grown immensely.
"It's a good problem to have," Herrera said. "We've outgrown some venues." (James Bradley)
---
 Abortion access in Montana limited despite privacy rights
While Montana and the rest of the country currently have access to abortions, speaker Maggie Bornstein said there is more reproductive healthcare to fight for. The Zoom lecture discussed Montana's limited abortion facilities and how the future may hold a change in national policy with a now heavily conservative Supreme Court.
"So actually, good news. Montana's constitution provides stronger protections for safe, legal abortion than the United States Constitution," Bornstien said to about 50 people. "So, a lot of us have been wondering what will happen if Roe v. Wade is changed."
Bornstein, student director of the University of Montana's women's resource center and an ASUM senator, brought up that the United States Senate recently confirmed appellate court justice Amy Coney Barrett to the Supreme Court in October, replacing Justice Ruth Bader Ginsburg. Ginsburg anchored the liberal side of the court, and Barrett is known for ruling socially conservative, including on reproductive rights cases.
Roe v. Wade, the landmark 1973 Supreme Court case, classified an abortion as protected by a woman's right to privacy under the 14th amendment. While Justice Barrett said she will follow legal precedence in making a decision, Bornstein argued in her speech that there is a risk the Supreme Court could overturn the case because the Court is now more socially conservative.
Montana's right to privacy should protect reproductive healthcare in the case of an overturn of Roe v. Wade, though the state laws are always up for change in the Montana State Legislature.
In Montana, Bornstein said there is a lack of access to clinics that perfrom abortions. In 1982 there were 20 clinics statewide, and in 2014 only five clinics remained. According to the lecture, 93% of Montana counties do not have a center that offers abortions.
Instead of reproductive centers offering abortions, Bornstein said another health group, known as crisis pregancy centers, are on the rise. She said these centers do not offer abortions or accurate medical care, but instead give out resources for expected childbirth and care.
There are 14 of these locations statewide, and while Bornstein said they can be a good tool for a woman trying to have a child, they might be misleading for someone not in the position to give birth. (Griffen Smith)
---
Dia de Los Muertos is not your costume
Energetic Latin music played as a time-lapse video showed Avianna Soto, president of UM's Latin Student Union and DiverseU presenter, setting up her ofrenda, the Spanish word for offering.
More than 10 candles, some with photos of Jesus Christ or sugar skulls, covered a two-tiered table, lined with intricately animated skulls and floral patterned tablecloths. Incense, marigolds and a bottle of Fanta surrounded a photo of Soto's grandparents. An embroidered handkerchief from Soto's grandmother, who died before she was born, would soon be added to the table, as well as a brandy-stained shot glass from Soto's grandfather, who died when she was a year old.
Crackerjacks, pistachios and pan de muertos would be carefully placed on the ofrenda on Dia de los Muertos.
Dia de los Muertos, or Day of the Dead, falls on Nov. 1, just a day after Halloween. Soto said the holiday, which is sometimes called "Mexican Halloween," has been appropriated in the past, and continues to be appropriated today.
Buckle up, y'all, it's another column about cultural appropriation! In case you missed it, l…
She continued, saying that her cultural traditions and holidays are not an excuse for people to throw a party.
Missoula's Festival of Remembrance, which had been called Festival of the Dead up until 2018, was also mentioned by Soto.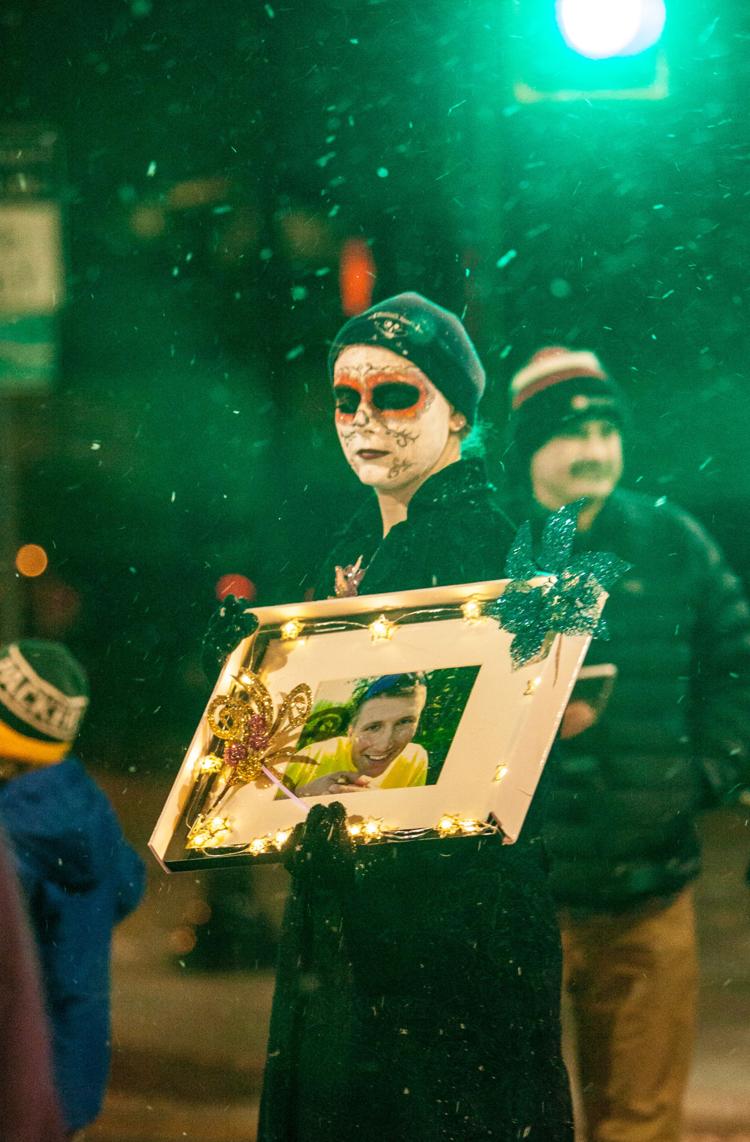 Soto ended her talk by saying that people should honor their loved ones, but do it from a place of education and knowledge. When asked if it was alright for non-Latinx people to have an ofrenda, Soto said that there was nothing wrong with honoring family members in that way, as long as people educated themselves and recognized the privileges they may have. (Meghan Jonas)