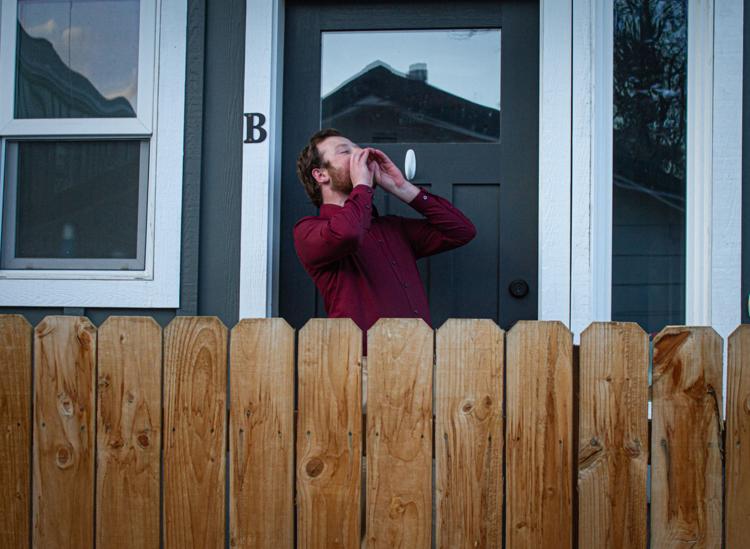 At 8 o'clock on the dot every evening, echoing howls can be heard throughout Missoula. Students and other residents across town are participating in the 8 o'clock Howl for Missoula. 
For most, the howl is a way to show support for healthcare and essential workers from an acceptable distance. For some, it's a way to feel connected with neighbors, classmates and fellow Missoulians when they can't see one another. Others just do it to let off some steam.
The howl is a national movement, one that Amy Crider brought to Missoula when she founded the Howl for Missoula Facebook group. Crider started the page on March 31, the first howl was the next night. Since then, she's accepted help from a couple of page moderators and co-admin Sam Supplee-Niederman, as the group's membership rose to nearly 15,000 people. 
Crider is diabetic, making her immunocompromised. So she stays home all day with her 6-year-old son and 15-year-old daughter, while her husband, an essential worker, goes to work as a truck driver. She and her son howl every night, but her daughter refuses. She thinks they're crazy, Crider said. 
"I howl for all the front line workers to thank them, to let them know that I appreciate them," Crider said. "You know gosh, every time they go to work it's got to be scary for them. It's scary for us."
Supplee-Niederman, an admin for the Facebook group, said he offered to help Crider when he saw the group's membership rising into the thousands. He's helped her keep the negative nellies out and maintain a fun environment on the page. Most of the problems come from people who think fireworks are better than howling. Supplee-Niederman said some people just like to make things go boom, but fireworks are illegal.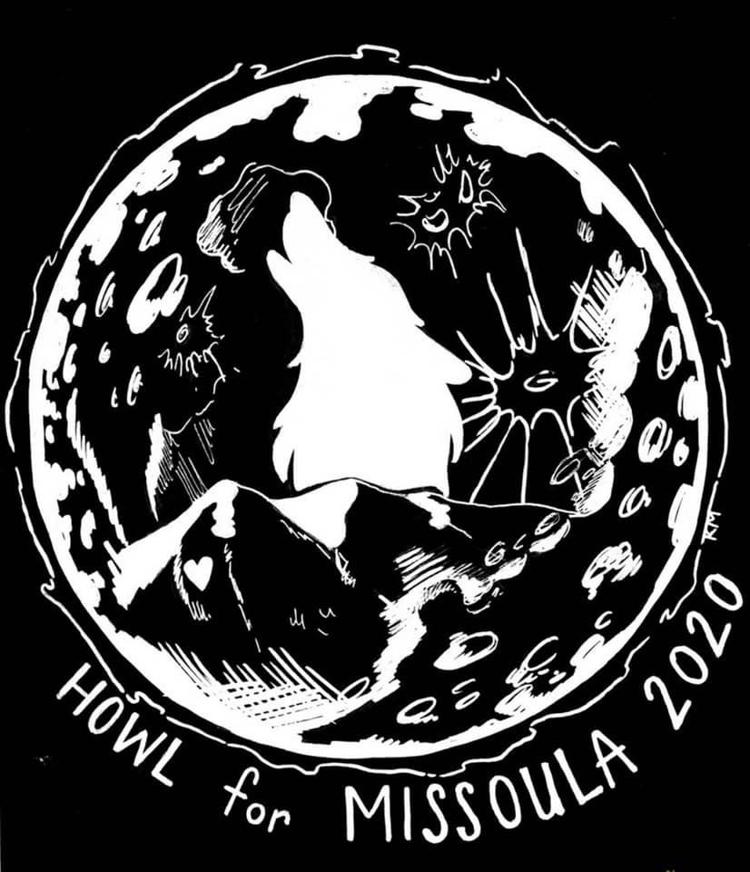 Supplee-Niederman also helped start a fundraiser. With the help of artist Kara Maul and Exact Image Missoula t-shirt printing, Howl for Missoula started a t-shirt fundraiser to raise money for the essential workers they howl for each night. The group plans to use money raised to support either the United Way's COVID-19 emergency relief fund, the Providence Montana Health Foundation or the Community Medical Center. 
Supplee-Niederman is a UM alumni. He got his undergrad in economics and Spanish in 2017 and his master's in economics in 2019. When he first joined the group there were only about 200 people, so he was hesitant to howl at first. He was afraid he'd look or sound ridiculous. But when he stepped outside, he could hear others howling all around him.
"It was this moment of solidarity and unity at a time when those are really hard to come by," he said. 
Ethan Hanley, the ASUM vice president, said he was sitting outside on his porch on April 5 when he first heard the howling. He was confused at first, but soon found an explanation online. Since then he's set his alarm to 7:58 p.m. so he remembers it every night. 
He even stops ASUM senate meetings for a break whenever his alarm goes off. He told the senate what the howl was, and asked them all to take their break to participate. 
Hanley believes howling is the least he can do to support essential workers, since he and his family are all lucky enough to be able to work remotely. Plus, he said he has a blast howling every evening with his roommate. 
Maggie Bornstein, a junior studying African American Studies, Sociology and Women's, Gender and Sexuality studies, started howling a few weeks ago. 
Initially it was a bit of a joke. She thought it was fun and goofy, she said. But soon she started FaceTiming her family in Massachusetts to howl with her 7-year-old sister, and the howl became a regular part of her day. It became a way for her to connect with her family, a regularly scheduled event she could rely on. 
"Also it feels just so Missoula," Bornstein said.
Kendall Butler, a sophomore in Public and Community Health, agrees with Bornstein. It's just the kind of thing that keeps Missoula weird, she said. 
"I feel like we should have this every night for forever," Butler said. 
Butler's boss Elizabeth Fricke, the assistant director of the Outdoor Program, invited her to the Facebook group a couple weeks ago. Butler has howled most nights since then. She enjoys the sense of community engagement that's been missing since people started quarantining. 
Butler believes showing support for essential workers is critical, and the novel coronavirus has increased appreciation for and awareness about essential workers. Howling is a great way to show support, she said.
Kara Maul, a UM alumni who graduated in 2016 with a Bachelor of Fine Arts, lost her job because of COVID-19. Now, she mostly paints custom pet portraits. She was happy to be approached by Tina Gottfried from Howl for Missoula to create a t-shirt design for the fundraiser. She drew inspiration from a wolf howling at the moon. 
"I'm inspired by all of the people who are putting their lives on the line, and putting just the well-being of our community before anything else," Maul said.
Howling is the best way to support essential workers, she said. "I kind of think of it as a hug in a way.