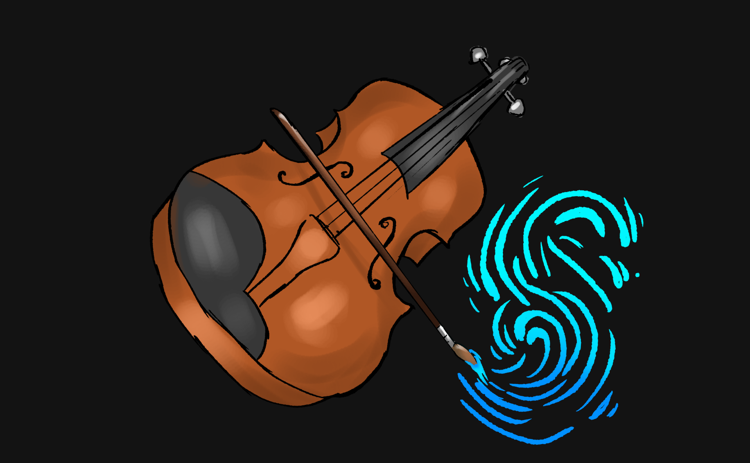 Once "Pomp and Circumstance" dies off and the caps make their inevitable return to the earth's surface, most graduates can't wait to burst out of their high school doors. In all the hustle of moving to college, making friends, studying for classes and redefining ourselves as adults, it's easy to distance ourselves from who we were in high school, and for good reason. But what we forget is that our art classes, school musicals and band concerts made us who we are and supported us through our most sensitive years. Isn't it time we gave back?
Sure, the last thing on the busy student's mind is to give up time to what we generally consider a stepping stone in most of our lives. Returning can often bring up strong or painful memories. Many shows like "Glee" even make fun of the graduates who return from college to check in on their old activities, lounging in nostalgia and unable to move on.
While you should certainly avoid living in the past, there's nothing wrong with wanting to support the clubs and activities that gave you your passion. In the case of the arts, it's imperative you continue to support your high school.
As Thanksgiving break looms closer, and winter break after that, we as students have more and more chances to see what our past passions have been up to. These breaks are a great chance to show your thanks for the skills they gave you, and for the time and effort your teachers gave and still give.
Every year, my high school choir and band team together for a Christmas concert, usually titled with a pun (think "Yule Be Merry"). This previously dreadful three-hour concert has become one of my greatest sources of anticipation. It's not only a chance to reconnect with old friends, but there's something so nostalgic and free about high school concerts. They contain youthful hope and energy missing from professional performances and allow the mind to relax in a simpler place.
According to the National Assembly of State Art Agencies' 2019 fiscal year report, funding for the arts has dropped 43.3% since 2001. It's no secret to high school artists that they receive less attention and funding compared to other activities. When you attend a concert, art gallery or play put on by your alma mater, you have a chance to give your favorite high school hobby something you may not have gotten — appreciation.
We would all like more supporters of our campus art programs. Showing local high schools we support them is a great way of getting them to support us, join us and make our programs stronger. The kind of outreach you could have to these up-and-coming artists is immeasurable. 
The United States Department of Labor reports that  just over 30% of high school graduates are unable or unwilling to move onto college this year. Your advocacy could be what it takes to inspire them to take their learning to the next level. If not, you have the opportunity to support students in their final brilliant artistic moment before they might lose the opportunity to focus on the arts altogether. (Support for community arts is also invaluable, but for the sake of this argument, it's best to leave that discussion for another time.)
High schoolers are smarter, more capable and more hardworking than we remember. Who knows, you could actually enjoy yourself. You could find yourself appreciating how these programs are giving kids an outlet for strong creativity and the power to wield it responsibly and dutifully. 
What you'll find might surprise you: the youth are actually just as passionate about this as you are. They are, after all, the next big stars. They deserve to be embraced by other artists who have taken the next academic step. They deserve to be celebrated.