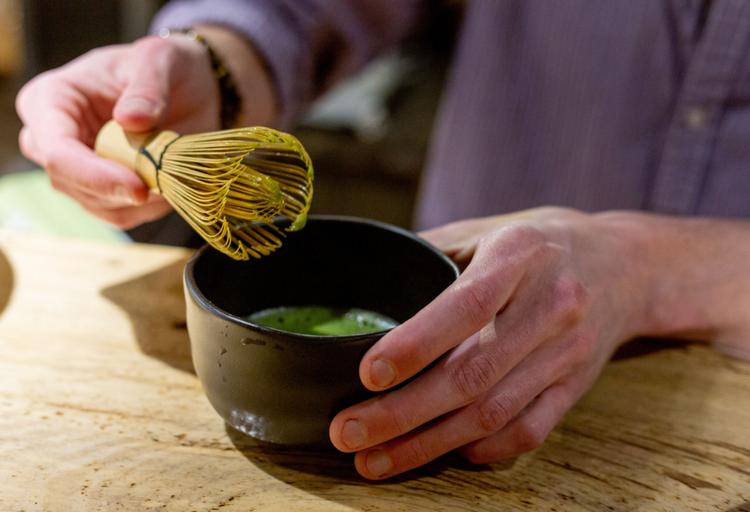 Nursing their tiny blue samplers filled with powerful teas from Japan, 20 audience members sat, still and attentive, listening to the Lake Missoula Tea Company monthly tea talk on Feb. 27. Their slurps could be heard just under the lecture on Japanese tea masters overseas.
Jake and Heather Kreilick, University of Montana alums and owners of Lake Missoula Tea, put on a mini-lecture once a month, focusing on a different culture and a different tea. Jake rehashed his recent trip to Japan to build relationships with the different farms that help supply the store.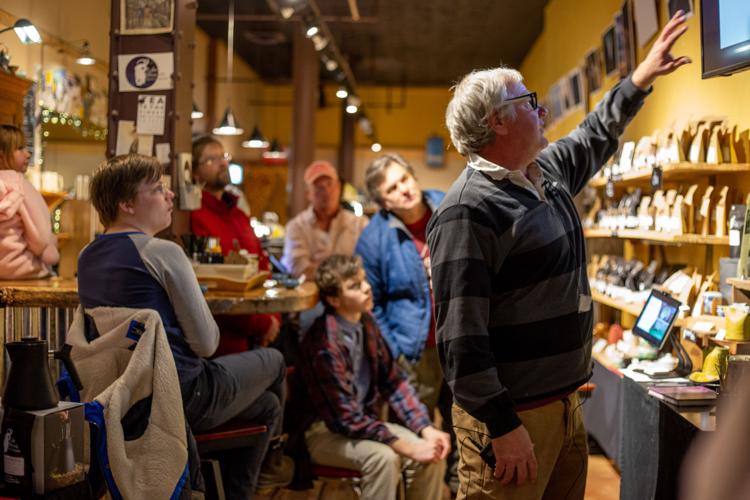 To the Kreilicks, this business model is a matter of responsibility. "If we're not promoting a sustainable business approach, then we aren't gonna be around very long," Jake said.
In addition to maintaining responsible relationships with their suppliers, the two store owners have moved away from using plastic and encourage customers to bring their large tea bags back in order to refill them. "Reduce and reuse come before recycle right?" Jake said.
Developing or enhancing their relationships with clientele is also important to the Kreilicks. The tea-talks help to inform their customers on where their tea comes from, where it's grown and the different properties the tea possesses. Matcha tea was this month's focus.
"It's actually a powder, so you have to whisk the matcha to make it," Jake said. He also went on to describe the benefits of matcha and caffeine content.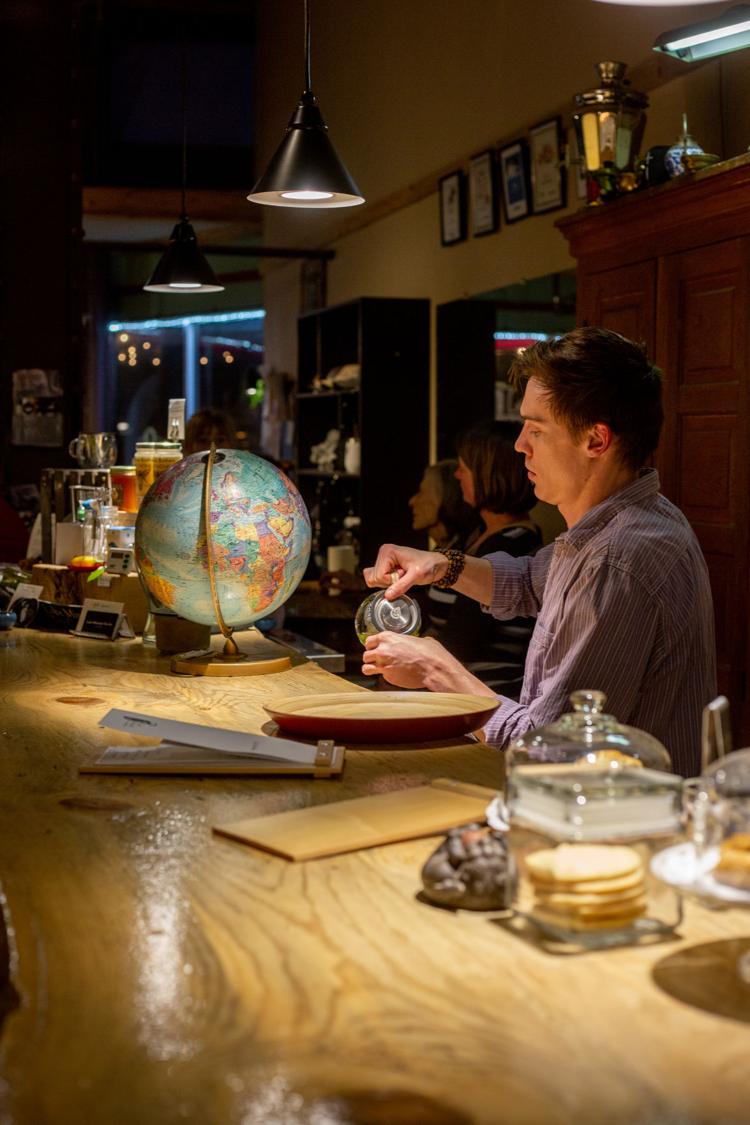 According to a close friend and audience member on Thursday, Marc Hendrix, the Kreilicks have traveled abroad to more than five different countries to develop their knowledge on tea.
"Their main suppliers are family-owned, women-owned and they typically go for smaller operations," said Hendrix, "Mom and pop tea suppliers." Hendrix used to drink coffee, but has made the switch to teas due to the complexity and variety of tea. "There's more to discover," he said.