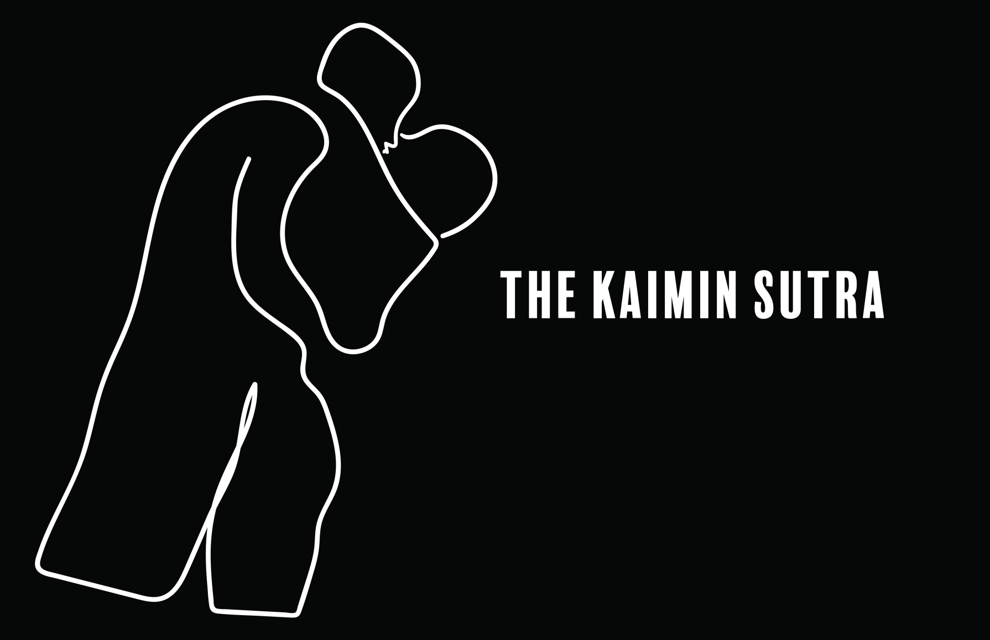 AnOtHeR hOroScOpe aBoUt sEX? YES SIR! Welcome to the Kaimin Sutra, the place you go to get the HARD news ;) Having sex is fun, right? BUT! We want to give you some tools to get even more freaky with it, or at least tell you how you like to get laid — while also learning about your astrological roots! <3 Remember: Stay safe and babies are expensive. 
LIBRA (SEP. 23–OCT. 22):
You love symmetry and want to have a balanced life — well, try this one one for size: the wheelbarrow. It's like that little game you played when you were a kid, but the only thing keeping you from falling over is the dick inside of you. <3
SCORPIO (OCT. 23–NOV. 21):
You may be vegan, but your position is the classic "butter turner." So, basically, you sit on your partner while they are mid somersault, just like how they taught you in sex ed. 
SAGITTARIUS (NOV. 22–DEC. 22):
You're extra and want to be special. Even the people at Adam and Eve gave you a concerned look when all you bought was a sex swing and penis wall mount. 
CAPRICORN (DEC. 23–JAN. 19): 
The inverted crab. No context is needed. Just make sure you wipe your search history...
AQUARIUS (JAN. 20–FEB. 18):
Aquarius...aqua…water. Honey, when you are giving that sloppy toppy, everyone is in the splash zone. BEWARE! You bouta get soaked ;)
PISCES (FEB. 19–MARCH 20):   
You're the cowgirl, but you have bad knees so you can only do it for approximately 15 seconds before it's back to good ol' missionary. #grandma
ARIES (MARCH 21–APRIL 19):

 
Your astrological symbol is the ram, so basically, it's only a matter of time before you fulfill your destiny: Pegging your significant other. That's right, in the butt. 
TAURUS (APRIL 20–MAY 20):  
Mmmm. "Sexual Healing" by Marvin Gaye is playing in the background. Your succulents line the Lewis and Clark Village window frame. It's time for the superman. Warning: Your abs are going to hurt for days after this one.
GEMINI (MAY 21–JUNE 20):
bOnJoUr, you may have a gluten allergy, but you are about to eat some baguettes. OUi OUi it's time for the Eiffel Tower. Yep, three is a party and, hopefully, that's enough to satiate your need to stay busy.
CANCER (JUNE 21–JULY 22):  
*Yuh* As Ariana Grande once said "34+35." Even though our QUEEN Ari might be a Gemini, she herself told us personally that she wrote this for you in mind. Her words. Don't quote us tho.
LEO (JULY 23–AUG. 22): 
POV: You love doing doggy-style, but you're also a little self conscious of your ~butthole.~ It's okay because you're having a good time and that's all that matters. 
VIRGO (AUG. 23–SEP. 22):
You like to live life how god intended it to be lived. Thus, you default to the tried and true position: missionary. But because the only thing your parents ever gave you was trust issues, you will do everything to avoid eye contact. #doNOTlook