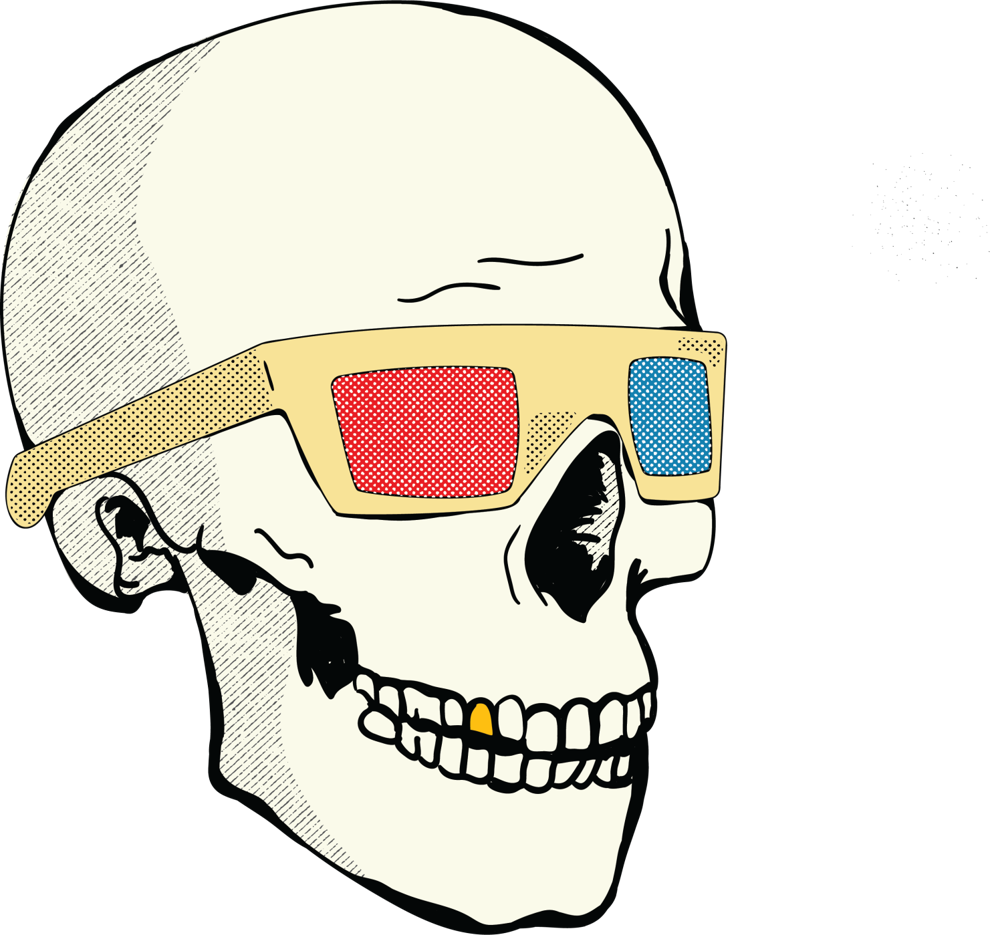 What time is it? IT'S ~SPOOKY~ SEASON!!!!! That's right, it's time for pumpkin spice lattes, unnecessarily large scarves, cringey Instagram posts and HALLOWEEN MOVIES! Scary, goofy, demonic or fun — Halloween movies are NECESSARY for maximum fall vibes. But which to watch? No need to fear (yet), we've got you covered. Welcome to the ultimate Halloween movie guide for this spooky season, courtesy of your favorite Kaimin arts reporters.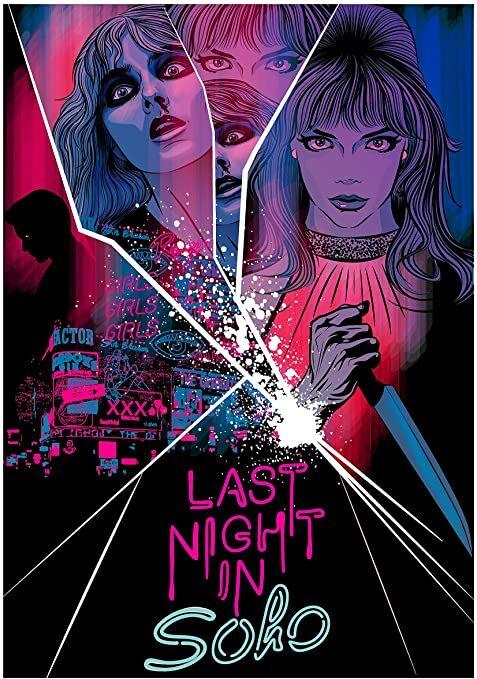 'Last Night in Soho' is your new favorite blast from the past
Nothing says spooky season like jump scares, ghosts and maybe even the occasional trip back in time. Well, what better way to get all that than through Edgar Wright's latest psychological horror, "Last Night in Soho"?
If you liked "Coraline," this might be the movie for you. Eloise, the main character, slips between two different worlds of London in the 1960s, living two different and spooky lives, each with its own set of ghosts. 
The movie is portrayed as more thriller than horror, with snippets from some of the scenes in the trailer appearing tense and eerie as things escalate from beginning to end.
As the trailer clips jump back and forth between Eloise and the blond persona she changes into when she swaps time frames, the bright colors and eerie music help tease the glamour and thrill of it all. But things might not be as nice as they seem.
Even if you don't like movies that romanticize the past mixed in with a good ol' ghost story, this movie might still be worth a watch just for the well-known stars. It's stacked with Anya Taylor-Joy, Jessie Mei Li and Thomasin McKenzie, just to name a few.
"Last Night in Soho" will be released in theaters on Oct. 29th. (Maura Lynch)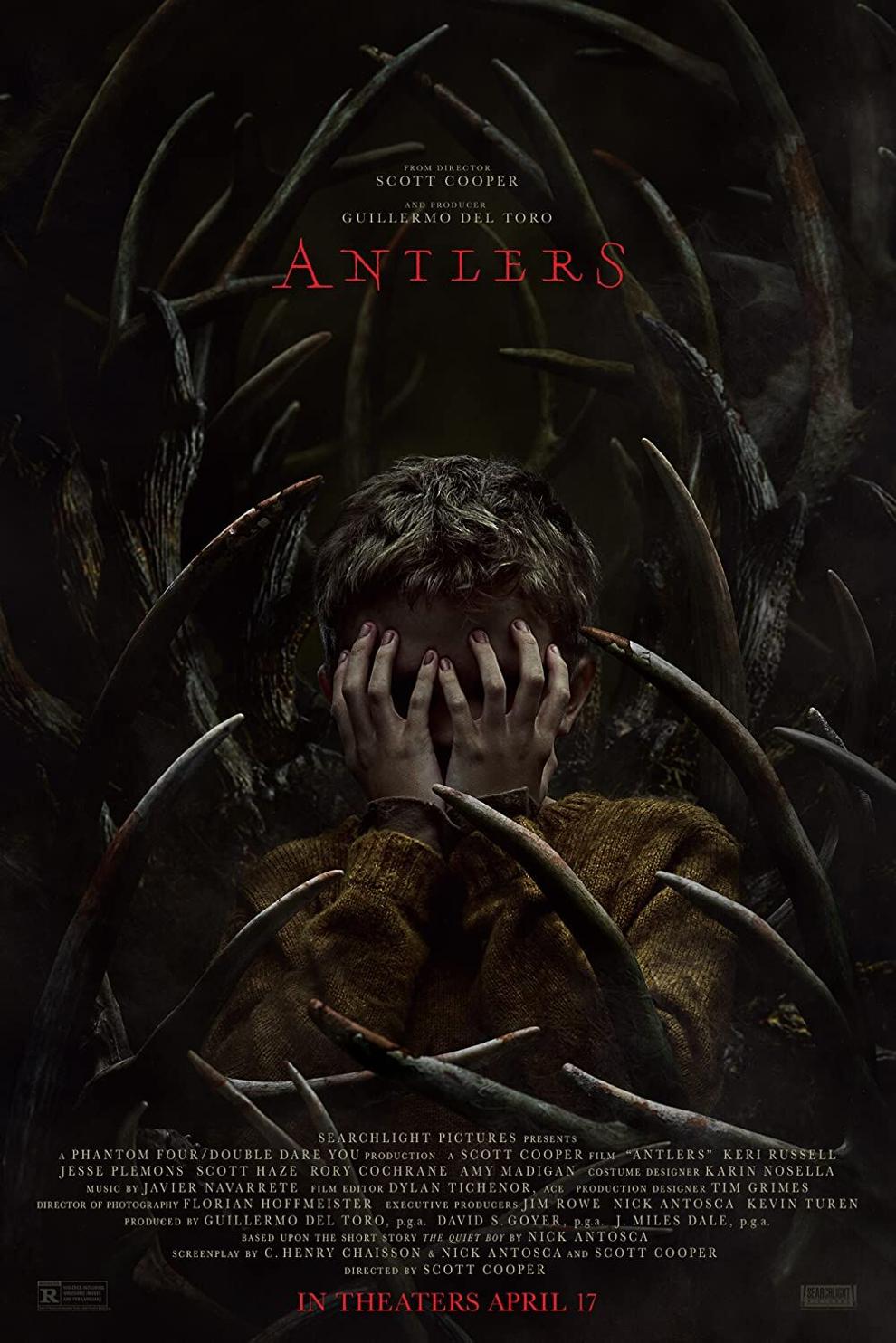 After three years, 'Antlers' finally snags a release date
After what has felt like an eternity of waiting, the horror film "Antlers" is finally set to hit theaters after countless release date changes. It was originally going to premiere in August 2020, but now, more than a year later, a physical release is actually on the horizon. 
"Antlers" will tell the story of a grade school teacher and one of her students, whose family is harboring an ancient, supernatural secret. After taking the boy into her care, the teacher might be biting off more than she can chew. 
Based on the trailer that dropped in August 2019, "Antlers" is looking to be a dark and hopeless experience. Films that deal with family struggles, especially with a young child at the center, are always tough to stomach. Mix that with a flesh-eating spirit and it might just be unbearable. 
The monster in question is, interestingly, the Wendigo. For those unfamiliar, the Wendigo is a mythological spirit from the legends of the Algonquin-speaking tribes, originating in the eastern forests of the U.S. and Canada. The Wendigo has been tackled by the American film industry before, but never with much commercial success. Searchlight is hoping to break that trend with "Antlers."
Whether or not "Antlers" will succeed, after eons of waiting, is still up in the air. An original concept, sure, but when it comes down to it, the film looks like it will end up being pretty standard horror fare, and that might just be what you need. 
"Antlers" is playing in theaters as of Oct. 5. (Josh Moyar)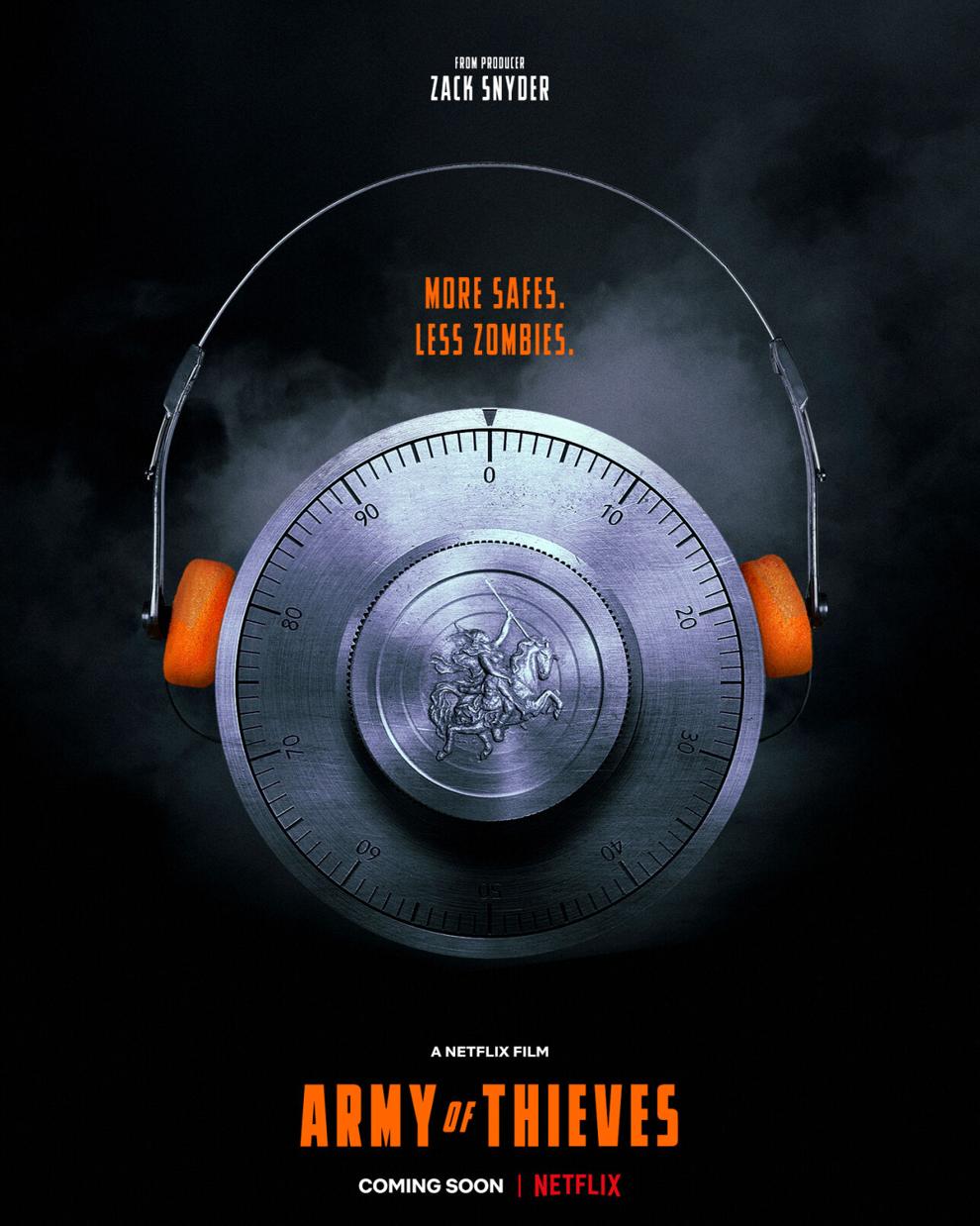 'Army of Thieves' is the undead version of 'Oceans 11'
Ah yes, another fucking zombie movie. But hey, it's Spooky Season. If you want to get freaky and explore your food palette of human flesh, the upcoming pseudo-spy zombie movie "Army of Thieves" may just satiate your cravings. 
Usually, zombie flicks are pretty cut-and-dried, but this franchise is a little more complicated than the nuts and bolts of surviving the zombie apocalypse. To avoid confusion, you might want to watch Zack Snyder's "Army of the Dead" before Halloween night. First of all, it will catch you up to speed on the zombie-heist hierarchy, and second, you get to see Dave Bautista's sexy-ass tattoos. 
"Army of Thieves," unlike its chronological successor, is advertised as more of a heist movie than a zombie flick. Set near the beginning of the outbreak, the plot centers on German safecracker Ludwig Dieter (Matthias Schweighöfer) and a group of aspiring thieves on a "top secret" heist during the eight stages of the zombie apocalypse. 
Shots from the "Army of Thieves" teaser trailer feature speedy, safe-cracking zombies feasting on live television and, of course, a diverse cast of characters with a special set of skills. In short, it's the Oceans' franchise with zombies. If you're not into traditional horror movies, heists and zombies might be for you. It's the kind of intuitive twist that made "Army of the Dead" watchable, even if it was ridiculously stupid. But stupid is fun if you do it right. 
"Army of Thieves" is set to release on Netflix Oct. 29. (Haley Yarborough)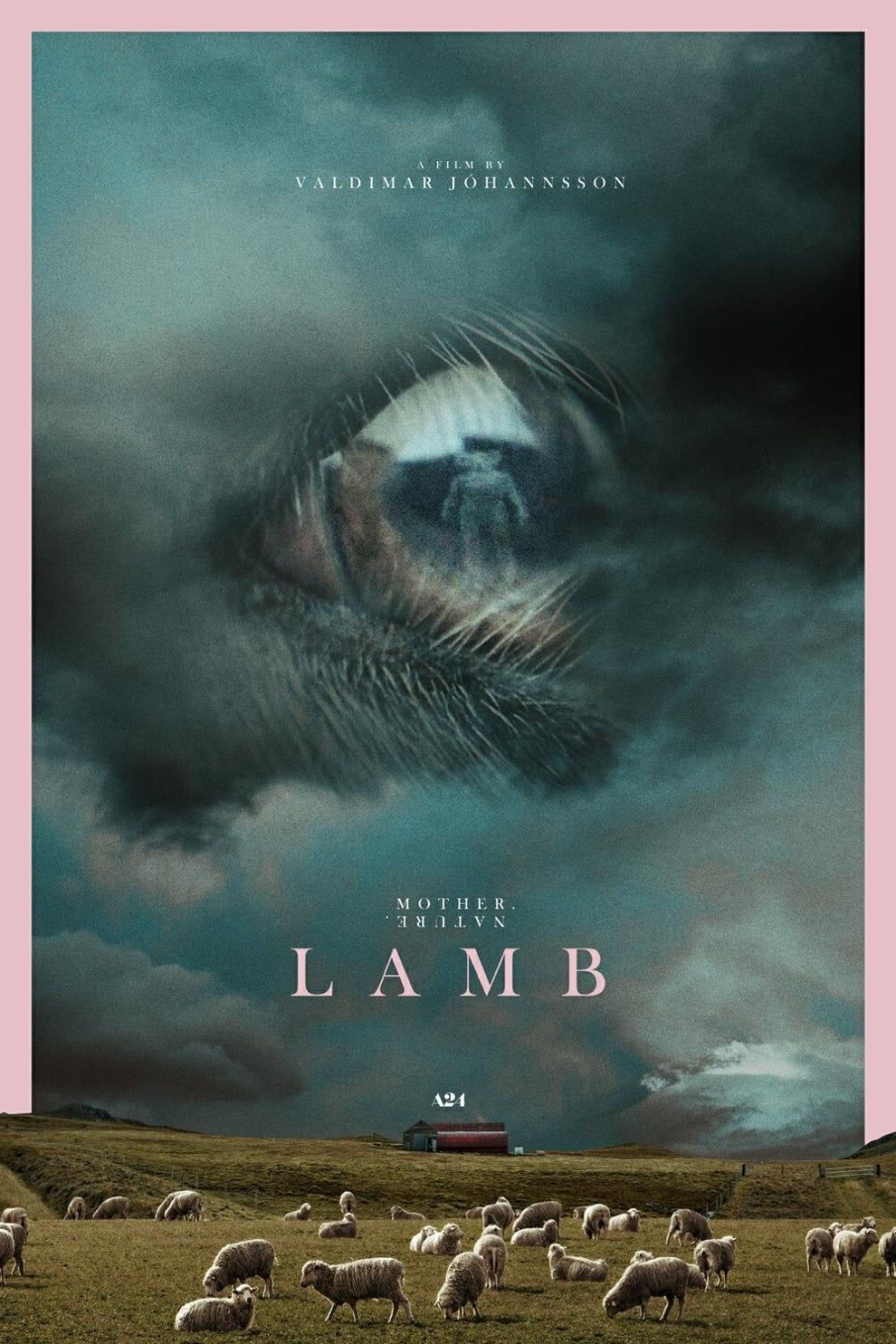 Horror gets wooly with A24's 'Lamb'
If you like "Shaun the Sheep" even in the slightest, this movie might be for you. 
New indie hit "Lamb" tells the story of a childless couple deep in the countryside of Iceland. After years of trying and failing to have a baby, a mysterious child is delivered to them in the form of a human-sheep hybrid.
Described by A24 as Icelandic folktale meets Nordic livestock horror, "Lamb" is set to be one of the most unique horror movies to reach audiences in quite a while. 
Anyone who's watched the trailer for "Lamb" can attest to the ridiculously strange vibes of the film. The image of the little lamb lad (who likes berries and cream, presumably) wearing a sweater and holding hands with his mother is enough to chill your spine.
This is far from A24's first take on batshit-crazy horror, so it's in good hands. But what will make or break "Lamb" is, of course, the lamb itself. Hopefully the film will follow John Carpenter's horror legacy and go heavy on the practical effects instead of following the industry's increasing use of plain bad CGI. A freakish lamb puppet, in the vein of "Eraserhead," would be a lot more effective than another ugly, digitally-created mutant baby as seen in the "Twilight" films. Then again, what's scarier than that?
"Lamb" will be available in theaters October 8. (JM)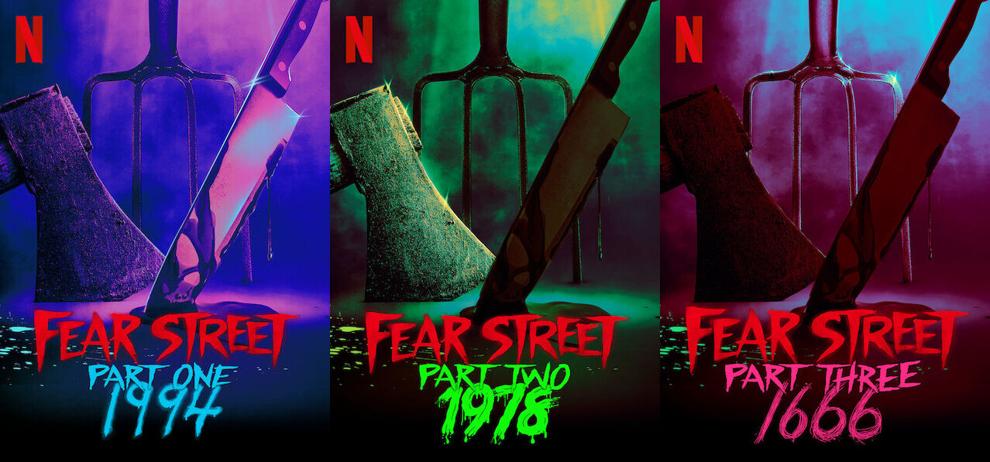 The 'Fear Street' trilogy is your closeted dream
Lesbi-honest — this ain't your typical horror movie series. If you like vintage '90s grunge vibes, watching two girls kiss and being scared out of your ass, then this series will go above and beyond your little closeted dreams. 
The Fear Street trilogy, based on R.L. Stine's spooky book series, follows a group of high schoolers who find themselves the stars of a 300 year-long curse that has caused havoc and murder sprees in their hometown, Shadyside. 
The curse, which dates back to 1666 (the final movie), runs through each film, centering around a rivalry that has separated two towns from coexisting and defeating the curse. The safe town, Sunnyside, watches on its pretty green lawns as its Shadyside neighbors get fucked with mass murder sprees every few years with seemingly no reason as to why.  
This series not only follows a cute and nontraditional love story, but it also passes the Halloween vibe check: gore, jump scares, stupid decisions and unlikely turns of events. But, especially for all the gays out there, this one's for you. 
The Fear Street trilogy is available on Netflix. (Clarise Larson)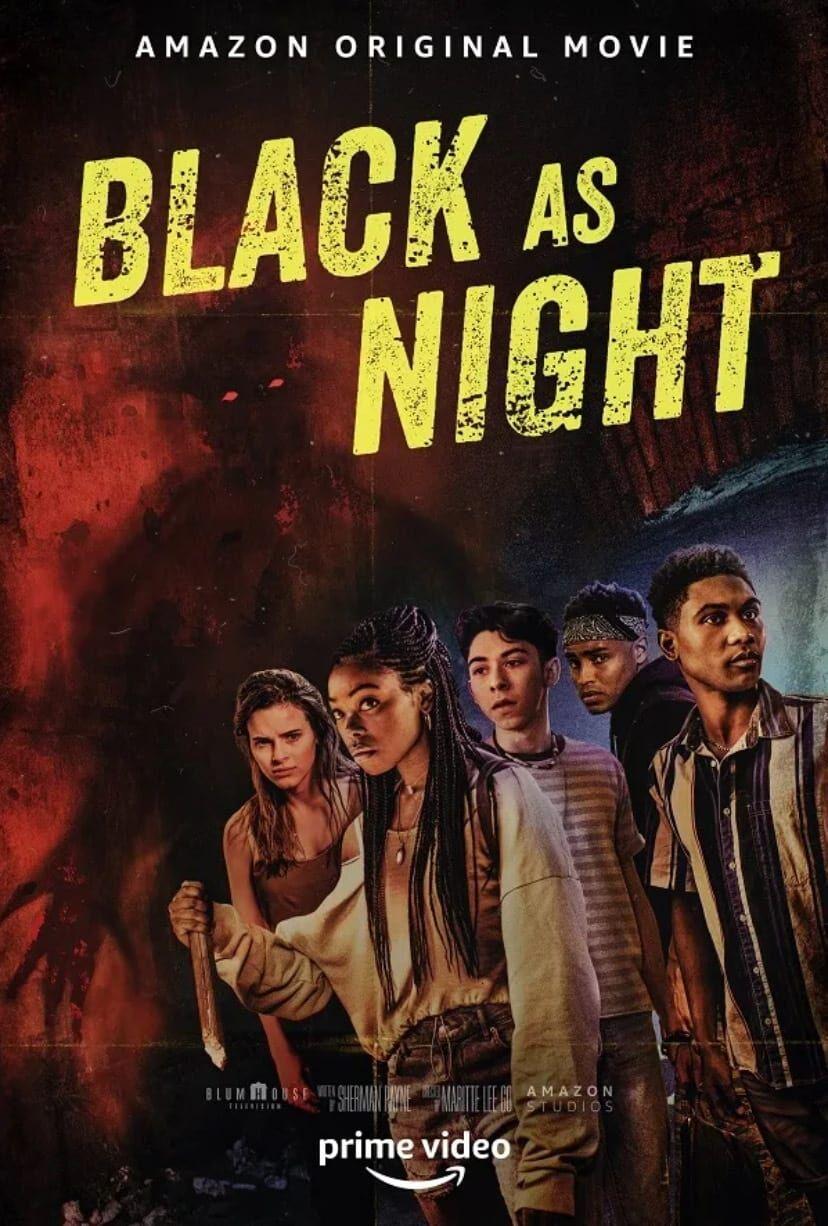 'Black as Night' is a fang-ciful vampire movie to sink your teeth into
It's fall and you know what that means ... more stereotypical vampire movies! If you add a unique perspective, an unexpected turn of events and some blood-sucking villains, you've got the new horror movie "Black as Night."
This is just one of the handful of horror movies Blumhouse is set to release this spooky season on Amazon Prime and is bound to satisfy your vampire craving for the year. From the villainous vampires preying on people to the group of ragtag teenagers with self-esteem issues trying to save humanity, this movie has a little something for everyone.
The "Buffy the Vampire Slayer" vibes the trailer gives off show just how good the visuals and effects are in "Black as Night," despite the fact there may not be a whole lot of blood and gore in the horror movie itself. However, the seemingly infinite jump scares might make up for it.
"Black as Night" combines horror, social commentary, comedy and a coming-of-age story in one vampire movie that the right audience could really sink its teeth into. Don't believe me? Check it out for yourself.
"Black as Night" is available to stream now on Amazon Prime. (ML)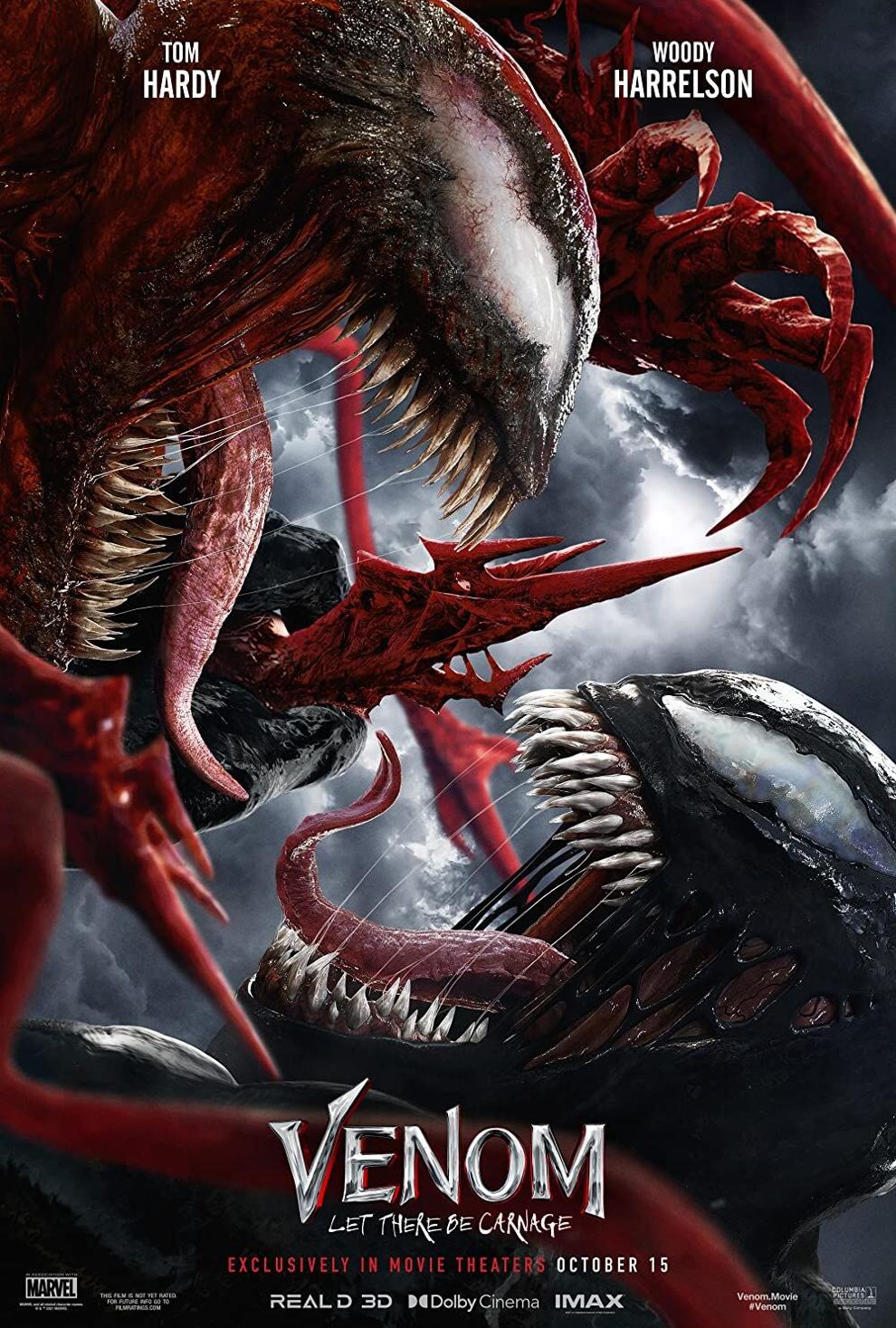 'Venom: Let There Be Carnage' embraces its silly side
"Venom: Let There Be Carnage" is the perfect Valentine's Day flick. 
What about Halloween? Well, it depends on if you want to laugh or scream. 
At first glance, this movie is the same mind-numbing, anti-hero extravaganza that made the 2018 "Venom" a critical failure. 
With poor CGI, corny lines and dull action, "Venom: Let There Be Carnage" is still very much on the same wavelength of its predecessor. But don't let the trailers completely fool you. 
Beneath the standard, comic-book action facade is a titular love story. Not between Tom Hardy's Eddie Brock and Michelle Williams, or even Woody Harrelson's villainous Cletus (and Carnage) and Naomi Harris' mutant Shriek, but between Eddie and the hulking, slightly toxic symbiote within him: Venom. 
And holy shit, is it funny. 
Part of Venom's intrigue is the push and pull between man and symbiote, which culminates into something reminiscent of an old married couple. Between the petty arguments, breakups and eventual rediscovery of love, the dynamic between Eddie and Venom is like watching scenes from a quirky rom-com (with lots of chickens). Hardy, per usual, is a delight to watch. Even his characteristic grunts compliment Venom's embellished dialogue, where his sludgy head emerges to complain about his craving for "heads." How can a man have so much chemistry with himself? 
But don't get too comfortable with a cuddly, cozy, rom-com version of Venom. As the end credits allude, this Eddie-loving symbiote may play a much more sinister role in the inevitable sequel to come. (HY)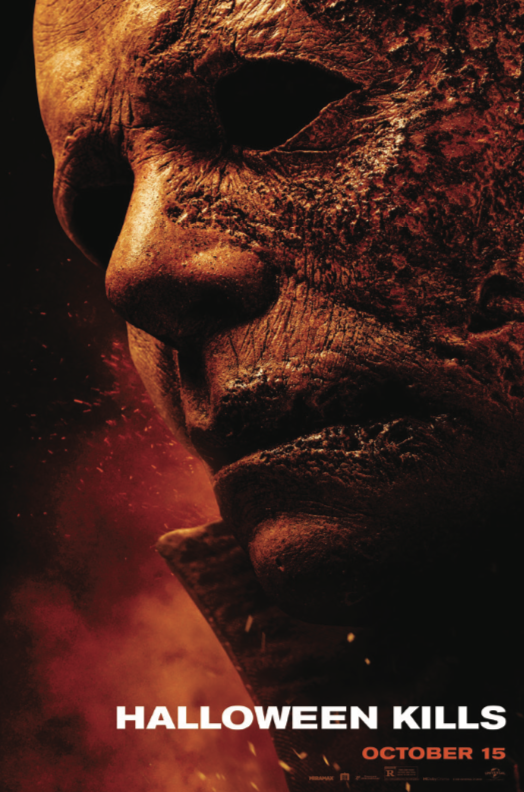 Daddy Michael Myers does it again in 'Halloween Kills'
FACT: There is no better way to celebrate the Halloween season than by watching the next spooky hit of the holiday's namesake franchise. 
"Halloween Kills" is the 12th installment of the infamous "Halloween" franchise and the sequel to the 2018 reboot "Halloween" (super original names).
The movie follows right where the last film left off: Michael Myers being creepy as shit and surviving a seemingly unsurvivable basement fire (shocker!) only to continue traumatizing the recently stabbed Laurie Strode (played by Jamie Lee Curtis, Hollywood veteran and yogurt consumer) and the rest of the town. 
Even the trailer, which features Myers surrounded by fire with his iconic white mask and a bloody knife in hand, will surely get you in a scary mood and make you remember to bring your pepper spray on your nightly walks. Don't miss out on seeing the movie this spooky season, whether it's on your couch or in the theaters. Who doesn't love scream-crying with strangers in a dark room, right?
Available in theaters and to stream on Peacock Oct. 15. (CL)