The intoxicating smells of ginger, garlic and simmering tomato sauce lazily crept throughout chef Zohair Bajwa's kitchen. Bajwa, who moved from Pakistan to Missoula in 2006, is one of many chefs working with the non-profit United We Eat.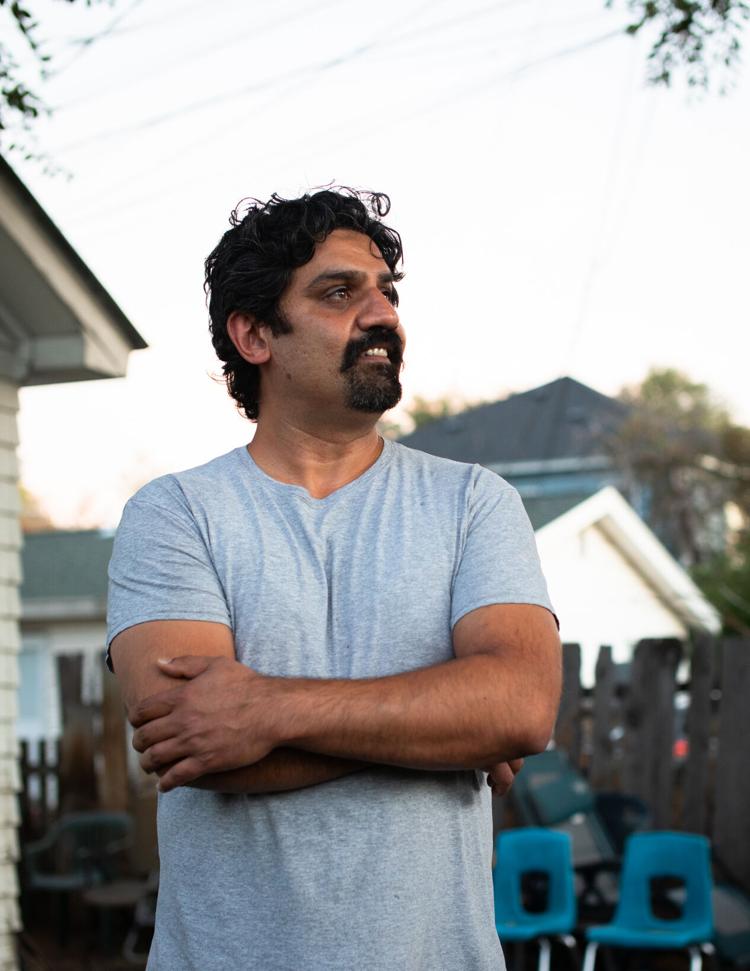 Bajwa served dishes such as chicken karahi, which consists of a tomato-based sauce flavored with a variety of spices and served with rice and naan. There was a lentil-based dish called daal as well, and potato samosas as an appetizer. Bajwa hopes to incorporate these dishes into the menu he will use for his food truck once he and his wife, Megan Harbaugh, get enough money to invest in one.
Bajwa has been considering getting a food truck for several years, but circumstances discouraged the dream. When he first came to the United States from Pakistan he was a busy student at the University of Montana. Then after he obtained a degree in finance with a minor in mathematics, he got a job at a law firm. The thought of the food truck began as just a dream until he finally worked up the courage to start saving money.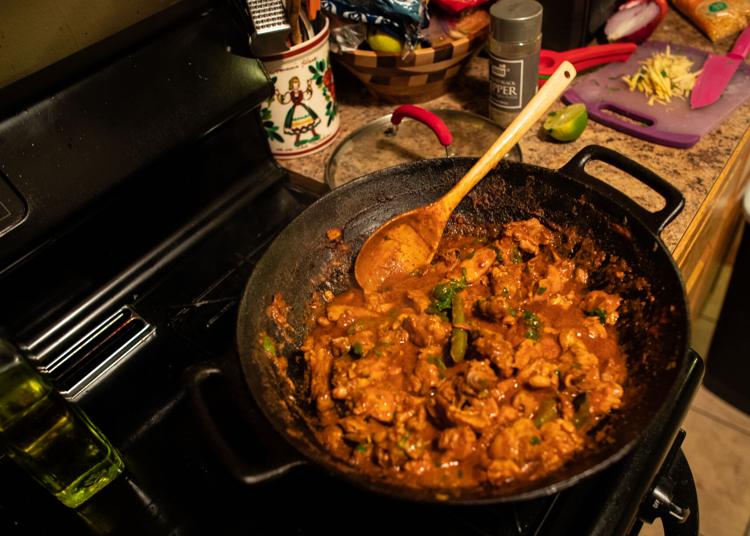 "I was scared of failure, scared of pursuing it," Bajwa said. "But if I fail I will fail."
The recipes he plans to use for his food truck he learned from shadowing his father since childhood. Growing up, Bajwa said he wanted to do anything his father did, including cook. As he got older, Bajwa began to appreciate the art more and cooking became a passion of his own.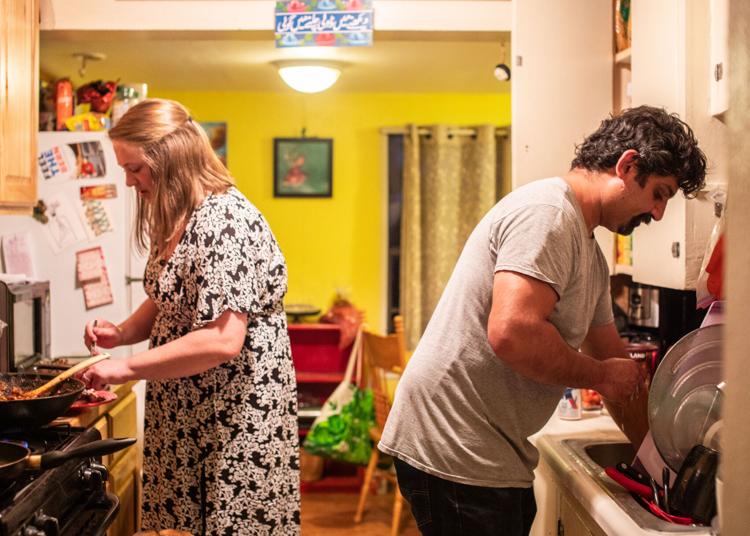 "Whatever [my father] did, I'd imitate that," Bajwa said. "I would follow him around, stir the pot, and experiment with my own ideas."
Now, as an adult, cooking is a central part in his life that he hopes to share with the Missoula community. United We Eat, through the organization Soft Landing Missoula, hosted Bajwa in 2019 as well, where he experienced success that was mirrored in 2020. He sold over 100 meals within 18 minutes this year, which was a personal success for him.
Bajwa sees food as a way to share his culture with his current environment, as well as a way to remember his home.
"I've always been interested in introducing my food to the lack of diversity in Missoula and to introduce a brand new cuisine to a community that has given so much to me," he said.
Bajwa will name his food truck Zeera, which means cumin. He will initially serve six dishes, including chicken karahi and daal. He hopes to fundraise the $38,000 needed to buy the food truck by spring of 2021, and has offered incentives based on the amount a person donates, including free entrees, shirts and catered meals. The link to donate can be found on the Indiegogo fundraising site. Click Here