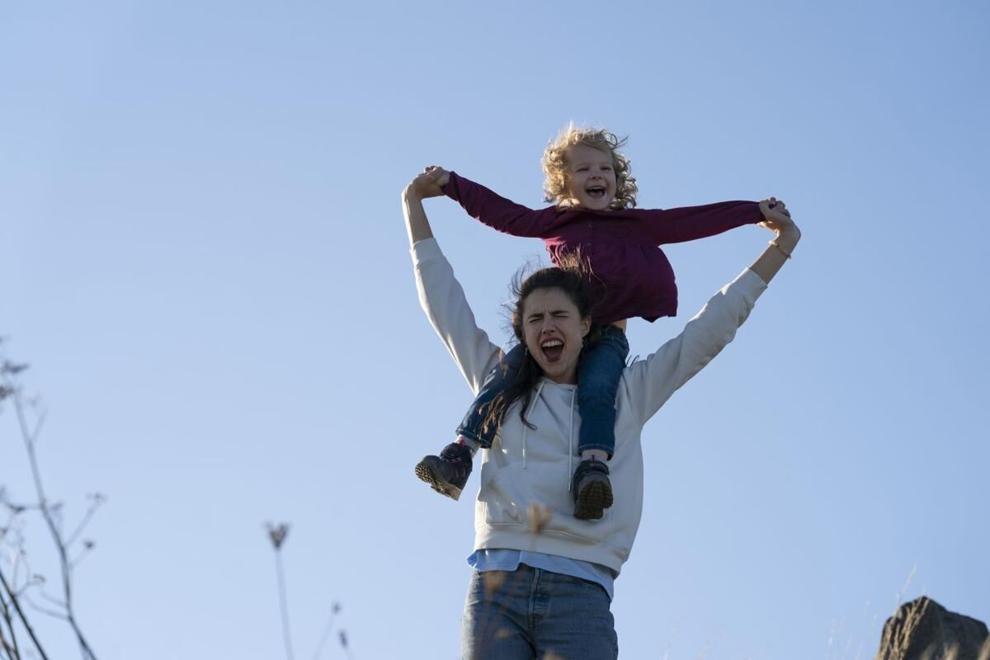 At the beginning of the sixth episode of "Maid," the midpoint of the new Netflix limited series, the titular character Alex Russell rides into town in her green Subaru, a canoe strapped to the roof. Salt-N-Pepa's "Shoop" plays from a tape as she takes the Orange Street exit, drives past Fresh Market and spends a relaxing day on the Clark Fork.
Pleasant afternoons in Missoula are a dime a dozen, but for Alex this memory was something far more meaningful. She went back to it whenever she began having a panic attack, a trick she learned from the domestic violence shelter she stayed at in Washington.
"Maid" is a captivating series that covers a lot of intense ground in just ten episodes. Through the character of Alex, a perfect performance by Margaret Qualley ("Once Upon a Time in Hollywood"), viewers get a firsthand look at a system that is blatantly anti-poverty and anti-survivor, and is still in place today. As she struggles with homelessness, emotional abuse, a broken family and scraping together enough money to feed her 3-year-old daughter Maddy, Alex hangs on to the dream of Missoula — the dream she had to sacrifice four years earlier when she turned down a creative writing scholarship at the University of Montana to care for her daughter full-time. 
Behind every fantastic story is a bit of truth, or in the case of "Maid," a lot of truth. The series was inspired by the true story of Stephanie Land, whose memoir "Maid: Hard Work, Low Pay, and a Mother's Will to Survive" debuted at number three on The New York Times Best Seller list. Land graduated from UM's creative writing program in 2014 and the story she wrote went on to inspire others.
Of course, no true story can survive the Netflix treatment without undergoing some dramatization, and "Maid" is no exception. Beyond the changing of a few names, the showrunner Molly Smith Metzler added a few plotlines to make it more sellable for television. Alex's mother Paula Langley (Andie MacDowell of "Groundhog Day," "Four Weddings and a Funeral") takes a starring role as an artist suffering from a bipolar disorder who refuses to get treatment. The real life mother-daughter-duo of MacDowell and Qualley injects endless life into the series. Watching the pair interact feels very real, because it is. If there's any justice in the industry (which there isn't), there are Emmys waiting for both of them.
Nick Robinson ("Love, Simon," "Jurassic World") plays Alex's emotionally abusive ex-boyfriend Sean, who is suffering from alcoholism. His story is tragic in its own right. While not putting him on a pedestal, Metzler's choice to give his character such a loud voice in the series hammers home the point that in this fucked-up world, no one is inherently bad. Everyone has their own shit they're dealing with, though that's no excuse to pass it on to others. 
It would be easy to write pages of praise for the entire cast, as everyone is truly exceptional, but there's a lot more in "Maid" worth celebrating. It's stylistically incredible, with certain elements giving it an almost dreamlike quality. The soundtrack is straight bops, not a single miss, and there are countless beautiful shots of both major locations, the Seattle area and Missoula.
What makes you sit on the couch and watch nine hours straight of television is the story at the core of "Maid" — Land's story. She managed to overcome so many hardships, only a fraction of which are shown on screen, and made a mark on the world. Not just the Missoula community, but globally. 
An important part of life is remembering to check your privileges. As UM students, nestled in one of the most beautiful places in the world, conquerors of the Bozeman Bobcats, we need to take a step back and reflect on how lucky some of us really are. The life we're living at this very moment can be the hope of a person with nothing to their name but hope. 
"But when we get to Missoula, I'm gonna take Maddy up Sentinel Mountain," Russell said in the show's final minutes, almost identical to the end of Land's memoir, "and show her our new home. I've been telling her all about the giant 'M' that's at the tippy-top of the mountain, that the trail up there is long and zig-zaggy. The hike will be hard, but we're gonna make it to the top, and when we do, I'm gonna tell her that the 'M' stands for 'Maddy.'"
If you or anyone you know has experienced domestic abuse and needs help finding resources, visit www.wannatalkaboutit.com.