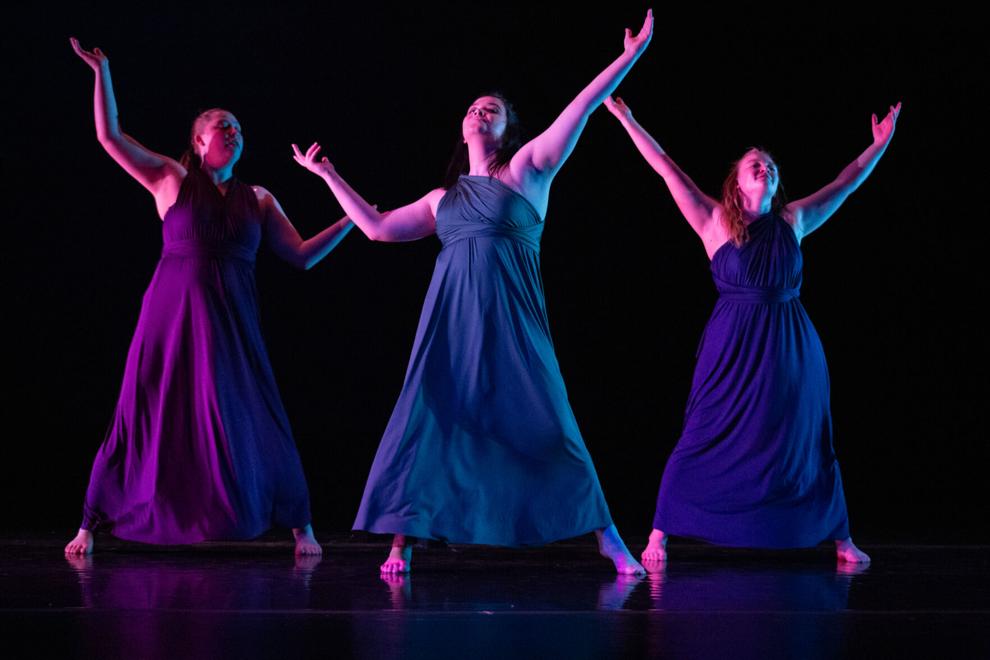 With sweeping leaps, twirls and fast footwork, University of Montana dance and art student Julia Duarte filled the stage of the Montana Theatre with a performance grounded in her love for her home country Brazil. 
"Baianá," one of six pieces presented in UM's school of dance and the only solo piece in "Dance in Concert," draws inspiration from Afro-Brazilian movements, mixed with Duarte's own style — a style she's developed since she started dancing at 3 years old. 
The concert ran from March 31 through April 2 and is the first performance since 2019 to premiere in UM's Montana Theatre, which has a stage Duarte said she struggled to fill with her solo performance. 
"When the stage is bigger it's way harder to move from one spot to another so I have to use much more effort in my performance," Duarte said. "Mostly, it's making sure my presence as an artist and a dancer gets through to the audience." 
Other dancers and choreographers ranged from faculty, students and guest artists, including nationally renowned choreographer, performer, teacher and curator Ishmael Houston-Jones. 
The concert kicked off with Houston-Jones' choreographed piece "In my perfect world v3.0." The piece includes students standing in a line, improvising lines like "in my perfect world equality is not a question" and "in my perfect world sprinkles have a taste." In the piece, Houston-Jones used a highly improvisational structure, an opportunity UM students said was an adjustment, but a change they appreciated. 
"I was guided by just the response of 'I don't know,'" said Georgia Littig, a senior B.A. dance choreography and performance candidate. "I got to know the people I was dancing with a lot more and I think that was possible because of the improvisational exercises." 
Also choreographing for "Dance in Concert" were two adjuncts and two full faculty, all four well-known members of the regional dance scene: Brooklyn Draper, Heidi Jones Eggert, Joy French and Faith Morrison.
Draper is an assistant professor of dance and co-producer of the concert. She choreographed the piece "Remind Me of my Beginnings." Draper said UM's dance program prides itself on bringing in guest artists because students can get a perspective on different approaches to choreography, movement and teaching. 
"Knowing how to generate movement is really important so that when students graduate, those who want to choreograph or dance have that experience of working with multiple people," Draper said.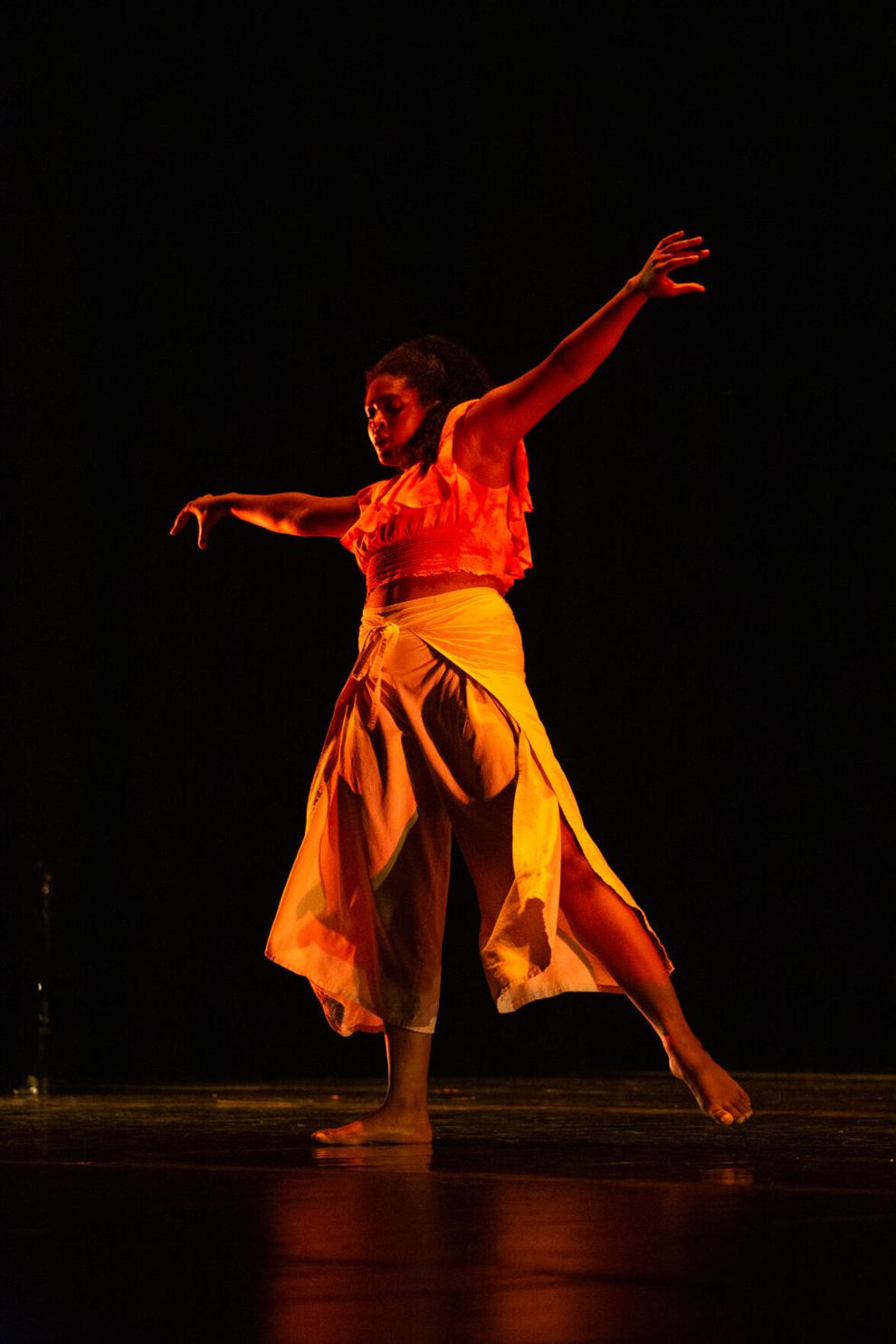 Beyond the dancers, lights and background commanded attention to the stage. This was particularly pertinent in Draper's piece which used strobe lights, a dystopian-city background and electro music. Draper said the focus of the piece was to explore how the mechanized movement of the dystopian world we live in is rooted within the universe. 
"Mountain Divide," choreographed by UM adjunct professor Morrison, is a screen dance adaptation to the stage that features the recording of the grasslands, mountains, lakes and forests of the Anaconda Wilderness in southwest Montana. Morrison said she and other UM dancers went into the wilderness and created dances on sight. 
When the environment changes, the dancer's movements change with it. 
"I've been developing a creative process of how experiences of place and movement can create and convey these experiences to audiences, so they can be transported to these places through the work," Morrison said. 
For a performance based on footage from the wilderness, Morrison said the Montana Theatre was key to transporting the audience to these places. She also said she's just happy UM dance gets to perform in the theatre after over two years. 
"Coming home to this performance space we haven't been to in a long time is really exciting," Morrison said. "This feels like a celebration of dance in this space that we love."