Elijah Fisher stared down his audience in the PARTV Building Friday night, shoulders twitching to an anxious beat. For eight minutes and nine seconds, he thrashed in front of the blood-red backdrop, locked in choreographed combat with an inanimate object — a simple white mask.
Curious? Good. 
"'Why is he wearing the mask?' If they ask that question, that's all I need," Fisher said.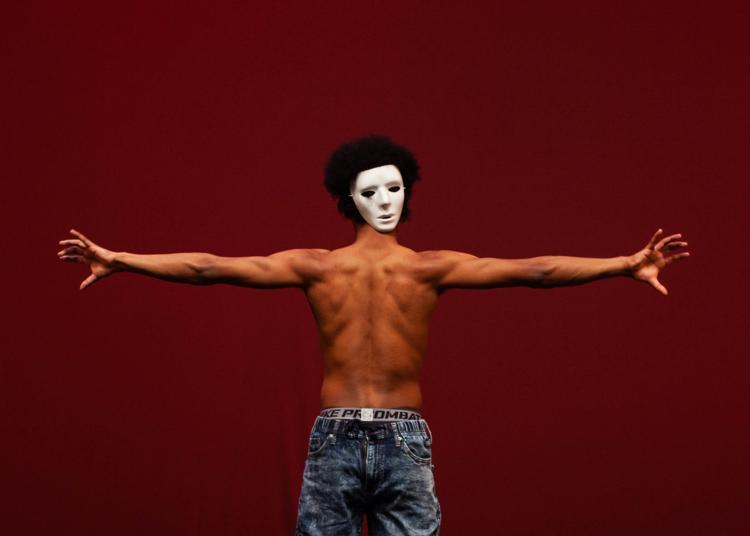 The scene unfolded at UM Theatre & Dance's 2020 American College Dance Association (ACDA) Benefit Concert over the weekend. The hour-long program featured performances by Fisher and many other dance students, raising money to send UM dance ambassadors to Spokane for the Northwest Regional Conference of the American College Dance Association. 
The conference, called a "pinnacle experience" by UM dance head Heidi Eggert, will bring together collegiate dancers from across the region for four days of performances, feedback and competition this March.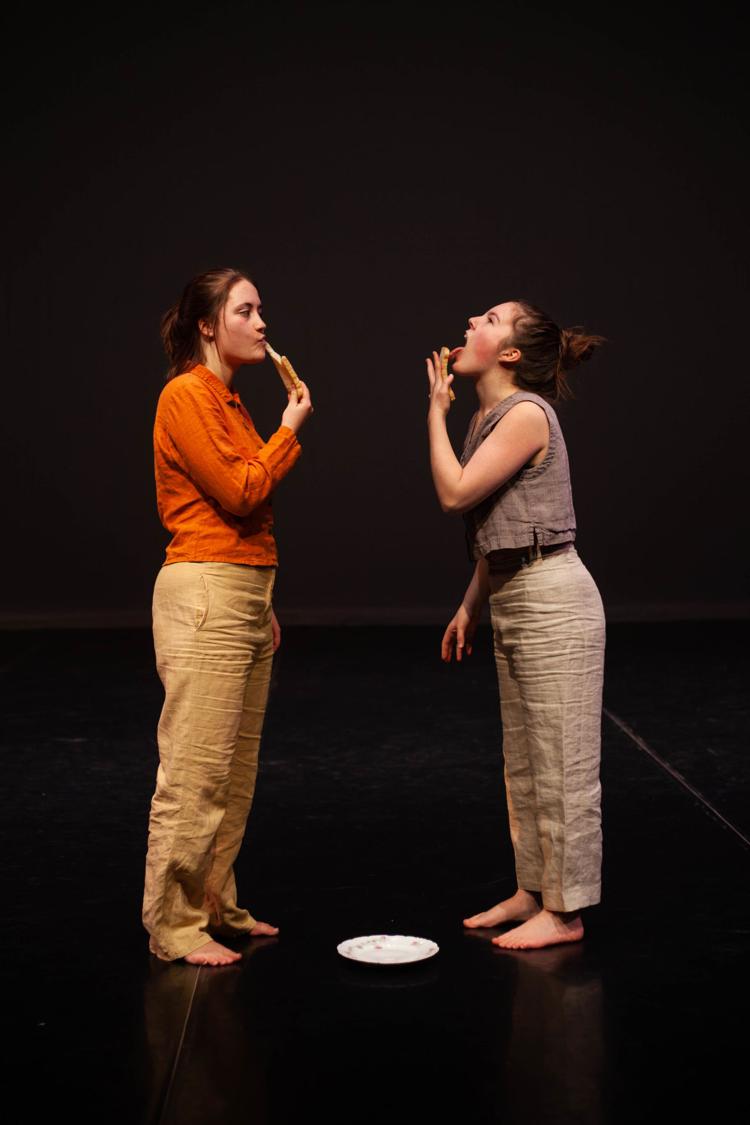 Punching one's ticket to ACDA is no simple task. UM selects only a handful of dancers to represent the school, and Fisher, 23, is the sole student tapped to have his choreographed solo, titled "TIRED|T1RED," performed before a panel of judges.
This will be his first time at the conference. In fact, Fisher joined UM dance just over a year ago."This is not at all what I expected," Fisher said. "I just wanted to dance."
Fisher, a California Bay Area native, said he first took interest in dance during his senior year of high school. However, during his undergrad at the University of Portland, dance took a backseat to a bachelor's degree in theater.
At UM, he set his sights on a master's in acting, but said he couldn't resist the pull of dance any longer. Last fall semester, he joined visiting world-class choreographer Brooklyn Draper's creative practice class.
There, he began developing the passion project that would become "TIRED|T1RED." 
The atypical title, he said, refers to his exhaustion with the daily stress and strain of life, as well as the tiredness that he sees in people all around him.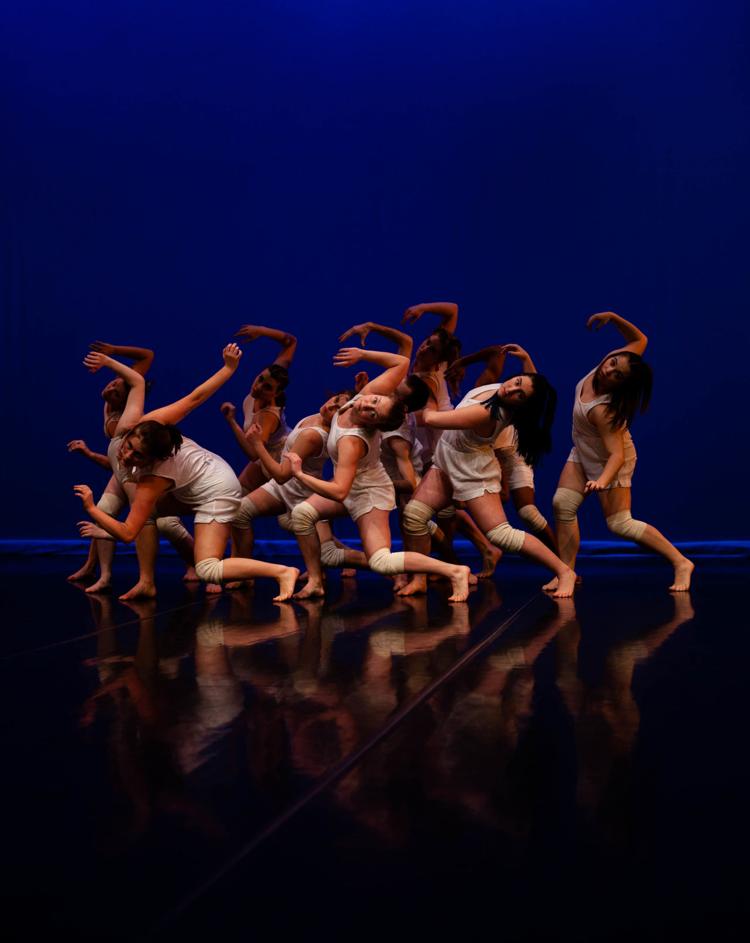 "My initial impetus was to make the audience as tired as I am," he said, his body flowing from phrase to phrase as he described the story behind the dance. "If I have to run around the stage the whole time, I will."
There is definitely some running, but the star moment is when Fisher dons a plain white mask partway through. For several minutes, he dances as though he is a puppet on a string, pulled in a thousand directions and forced to hide his true self away from the world. 
Another UM dancer dealing with a similar theme is set to perform in the Informal Concert — a performance without judges — at the Spokane conference.
Shenoah Curley-Wildshoe, a junior dance major, held the audience of over 100 people in utter silence at Friday's concert. In her choreographed solo, "Unspoken Prayer Request," Curley-Wildshoe writhed in a wooden chair, exploring themes of pain and loss in a fight to get up and reach the door just feet from where she danced. 
No music accompanied the performance.
"Sometimes, it's super difficult just to get outside. And when you do, you have to put on a mask, because life just keeps going," Curley-Wildshoe said of the story behind the dance.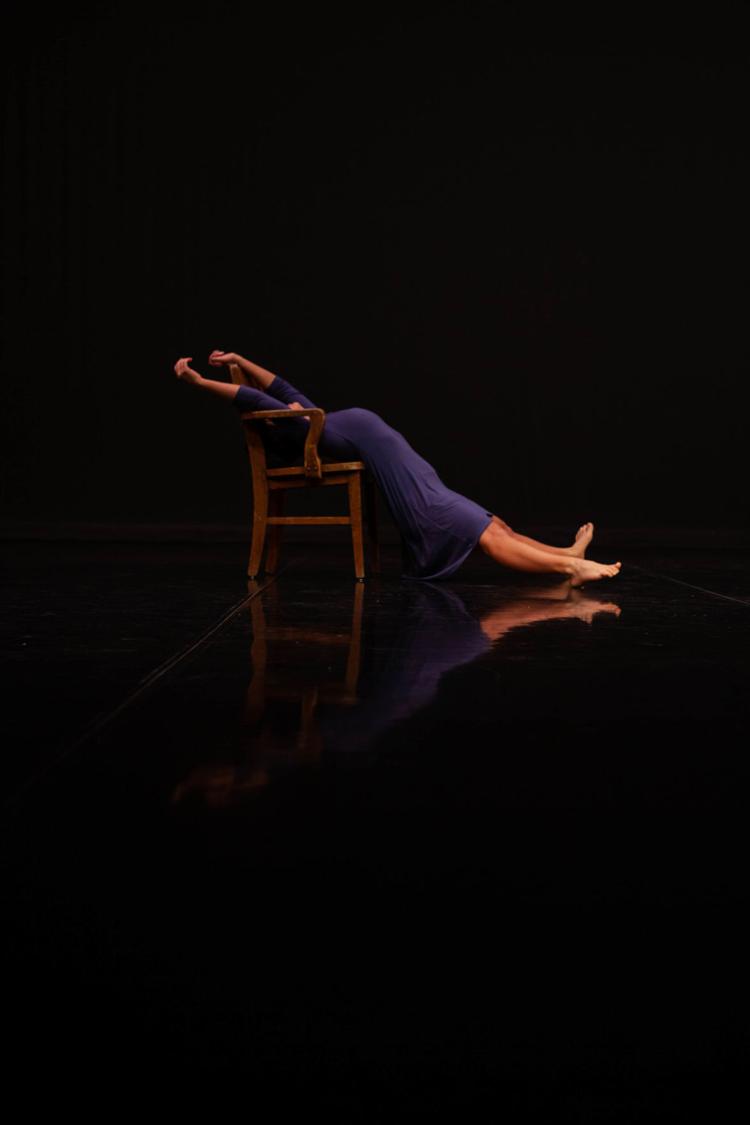 Though she started dance as a toddler, she said things got serious at 14. With her three younger siblings, she danced in a Tyler, Texas children's hip-hop group, a genre that she said stuck with her while crafting the modern-influenced "Unspoken Prayer Request."
Curley-Wildshoe, who is one-half Native American, said she chose to attend UM in part because of its strong network of services for Native Americans. Looking to branch out during her first semester, she took a stab at ballet. 
It didn't end up as a favorite, she said, comparing it to "eating your greens."
"You do it cause it's good for you. Just not necessarily tasty," she said, laughing.
Curley-Wildshoe developed her solo alongside Fisher in Draper's creative practice class. The visiting choreographer's work, titled "Void," headlined the benefit concert. It was the second piece selected by UM dance faculty for adjudication at the conference. 
Draper, who once performed at ACDA as a dancer, said it's an experience with a different kind of energy.
"You're in a community of people who live dance," Draper said. "They want to see dance, they want to do dance, they want to make dance."
As for Fisher, he said his dream for his ACDA performance falls in line with his goal of exploring his identity through dance.
"I hope people think about the piece. That's really it, at the end of the day."