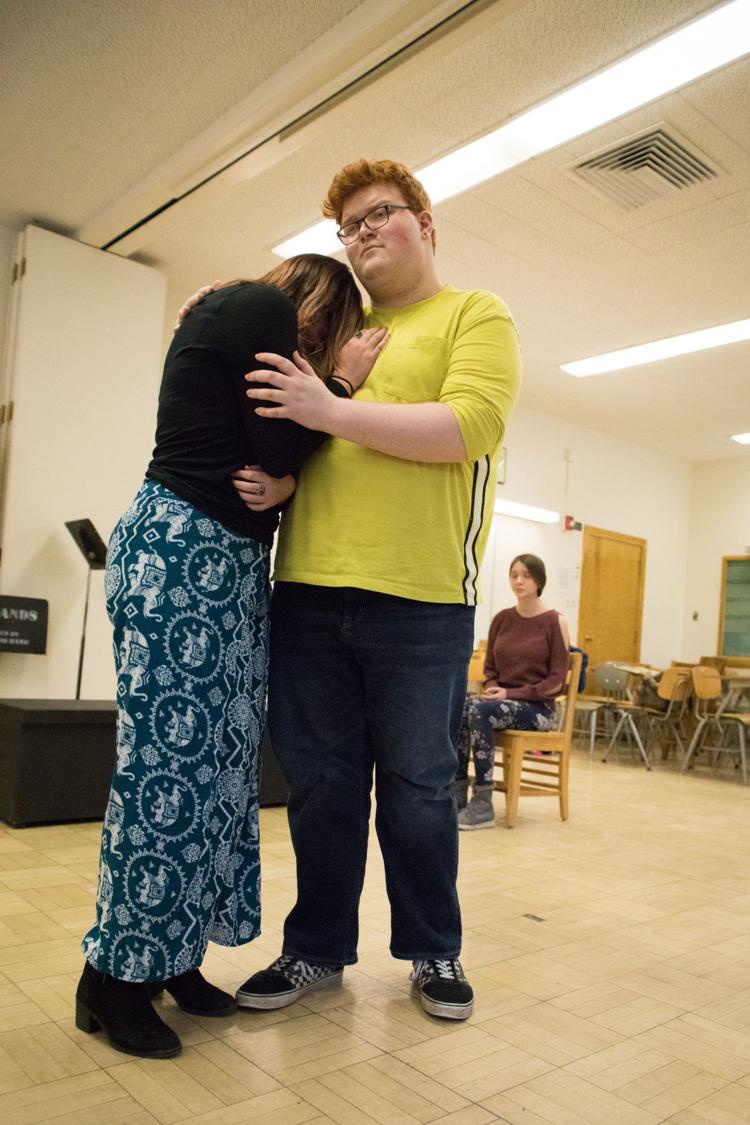 Piano music opens the scene, starting the eerie and dramatic mood that is evident throughout the opera. Then comes the voice booming through the rehearsal room. The UM Opera Club has started its final rehearsal for its upcoming performance this week, and members are excited.
The University of Montana Opera Theater is preparing two operas for its performance, and members have been practicing for the entire school year. The first is titled "The Medium" and depicts a woman who, with the help of her daughter and servant, convinces people they are hearing the voices of their deceased children. During one of the this-is-your-dead-child-speaking sessions, the woman actually hears a voice and, in turn, loses her mind.
The second opera the theater is performing is called "Gianni Schicchi," which tells the tale of a family who enlists the help of a trickster to gain their family's lost fortune back, only to realize too late that they have been played.
Choosing the operas can be tricky, according to David Cody, the opera theater music director. When picking an opera, professors have to take into account the student's skills, area of expertise and numbers.
"We are looking for something that they can handle, challenge them in the right ways and also be something the audience is going to want to see," Cody said.
The UM Opera Theater is a branch of the UM School of Music and provides students a platform to expand their skills. Meghan Stroup, a graduate student studying vocal performance at the University of Montana, plays the main character in "The Medium."
"This is what I'm interested in and want to do all the time," Stroup said. "[The Opera Theater] gives a lot more people an opportunity to play different roles and do different styles of opera."
Cody Graves, a junior at UM pursuing a major in vocal performance, also thinks that the Opera Theater, although a required elective for his major, is a good addition to the School of Music.
"You do have to do it, but I also just really enjoy it. It's fun," Graves said.
As for the upcoming performances on Feb. 14 and 15, theater director and professor Anne Basinski is very enthusiastic about it.
"We are so excited! Pieces have been coming together very quickly," Basinski said. "We have everyone here [at the rehearsal] taking a look at things and so any little whoopsies or mistakes, we can fix."
UM Opera Theater presents "The Medium" by Gian-Carlo Menotti and "Gianni Schicchi" by Giacomo Puccini, Dennison Theatre, Feb. 14 and 15 at 7:30 p.m.