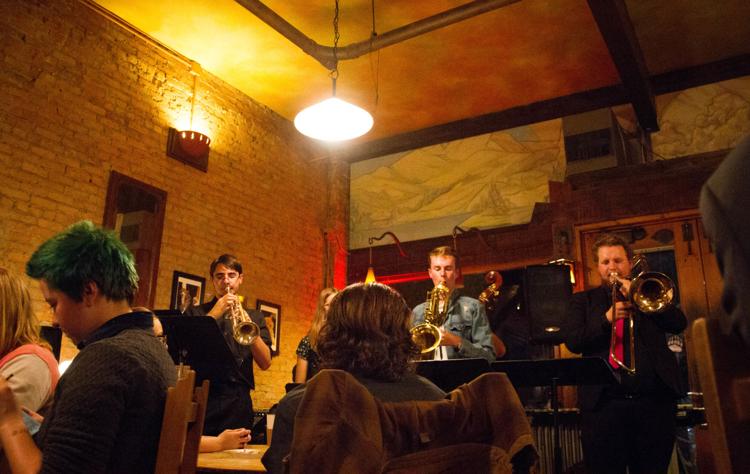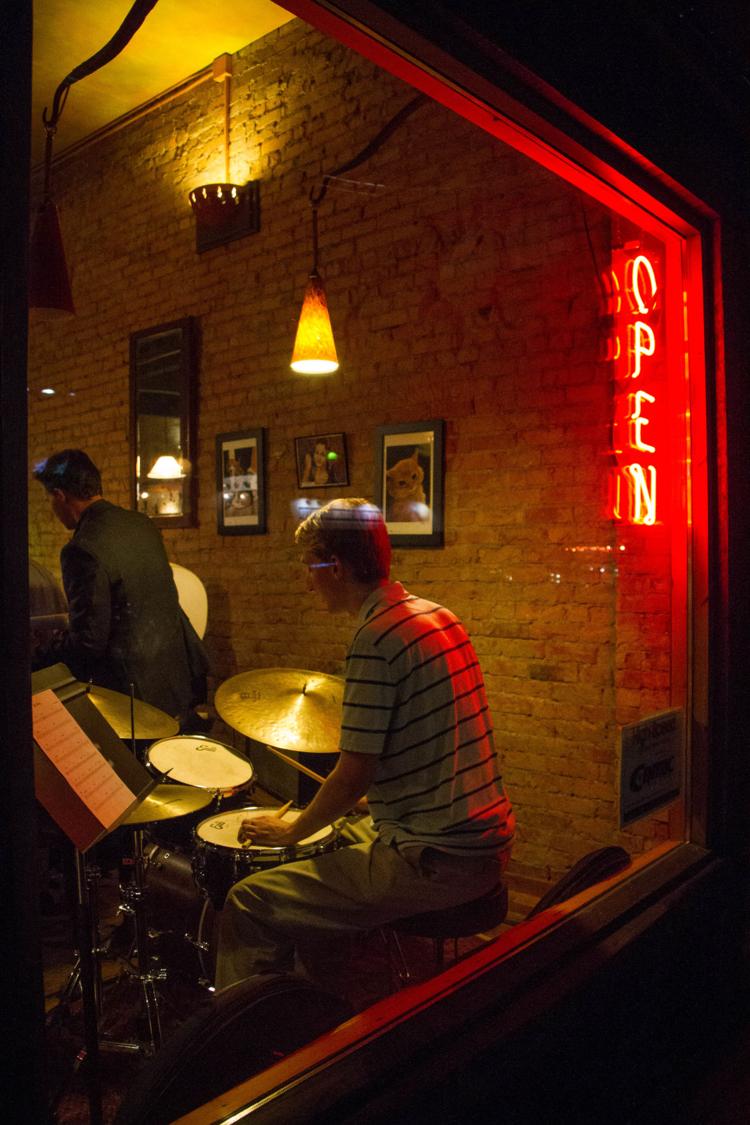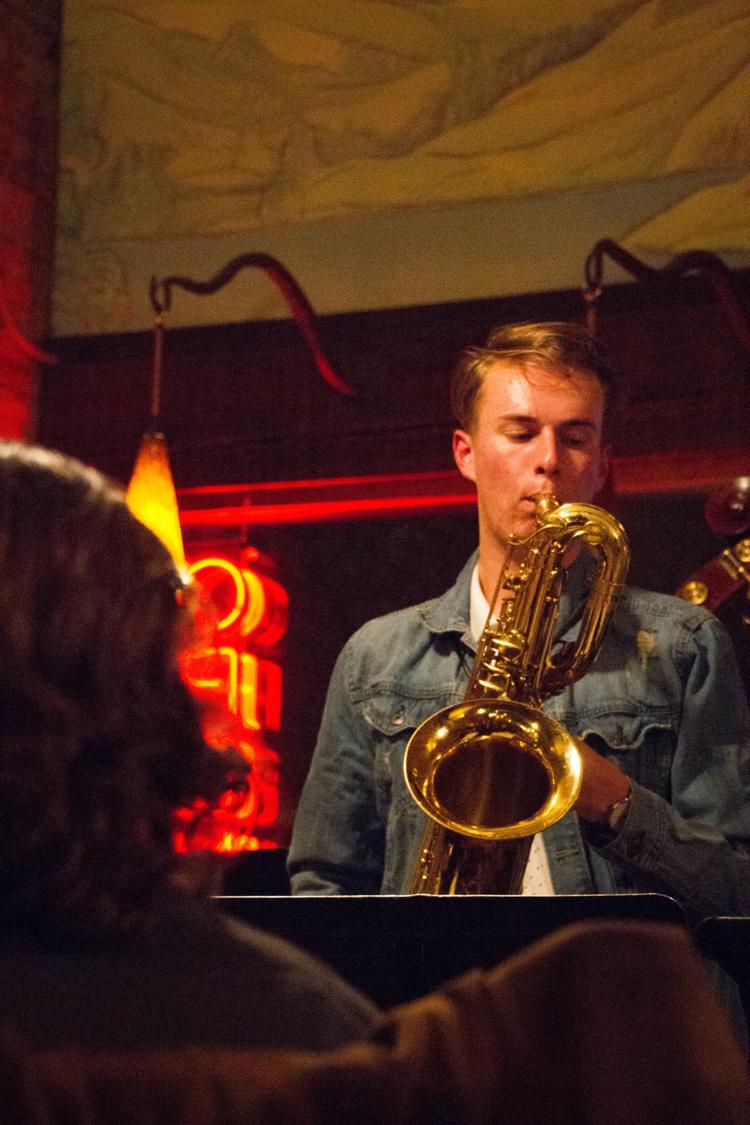 Nearly 50 UM students performed in small jazz groups on the evening of Oct. 7 to a standing-room-only audience at a local Missoula coffee shop.
Six groups of students performed for fellow UM music students, parents and Missoulians at Break Espresso. Students arranged standard jazz pieces and also improvised all of their so- los within the group performances. Director of jazz studies and trombone professor Rob Tapper said in the eight years he's been at UM the department has never done a small group concert in the UM Music Building, only in local venues like Zootown Brew or Break Espresso.
"It's way more common for those groups to be playing in a scenario like this than a recital hall," Tapper said. "It's a benefit to everybody. It's a benefit to the community, and it's definitely a benefit to the musicians at UM."
When students join the class, they audition and are sorted into groups, typically with those on a similar skill level. Anyone can join, no matter their year in school or major. Associate professor of saxophone and jazz studies Dr. Johan Eriksson, who coached one of the groups, said the class' main focus is for students to gain im- provisation skills that they wouldn't get to learn elsewhere.
Tapper also brought in guest artist Collin Wilson, a saxophone player who runs the jazz and band departments at Columbia Basin College in Washington. Wilson played with a few of the small groups at Break. He said he worked with some groups on song arrangements, worked with individual students and helped with jazz improvisation.
"This is what you're going to do for the rest of your life, is play out of venues, so you have to get to know what that's like and deal with imperfect circumstances and equipment and acoustics," Wilson said. "It's just very much a real-life experience that you're going to have to do if you want to keep playing after you get out of school."
Rosie Cerquone is a senior in the jazz program and performed on the vibraphone in her small group. Cerquone is starting her fourth year in UM Jazz Band, which is a class that is structured into large ensembles where the music is generally already arranged and planned out.
This will be her second year in small jazz group, where she and the rest of her group can focus more on individual improvisation. Cerquone said the music department is slowly getting better at playing outside of the school and likes getting more of these opportunities.
"It's one of the only performances we do that gets us outside of the Music Building," Cerquone said. "Ultimately, that's what a lot of us want to do eventually, is playing music for people, not just in an educational music setting. It gives people a taste of that while they're in college, and it's just a really good way to share it with a larger community of people that wouldn't normally come to your concerts."
Jolene Green performed for the first time in the small jazz group as a freshman majoring in saxophone performance. She said jazz is her favorite and likes this opportunity to get to play with people better than herself because she learns so much.
"I spent so much of my time practicing and so it's really rewarding to be able to play anywhere," Green said. "We get to connect with the community, which is really valuable. I think people should keep pursuing it because it's cool and takes so much work, and it's nice to be recognized for it at places like this."