For most art students at the University of Montana, ceramics is primarily a passion. For 28-year-old UM junior Brady Monk, it literally saved his life. 
About eight years ago, Monk suffered a traumatic brain injury after being shot in the head during a home invasion. The bullet wound left the dominant side of his body, his left side, paralyzed.
For a long time, his left hand was stuck in a fist. He could open it, but not without extreme difficulty. He had to train his right hand to do everything. During this time, Monk was taking general education classes and wheel throwing clay at a community college in Rhode Island.
"I told my professor that I didn't think that I'm going to be able to do it, but I wanted to see," Monk said.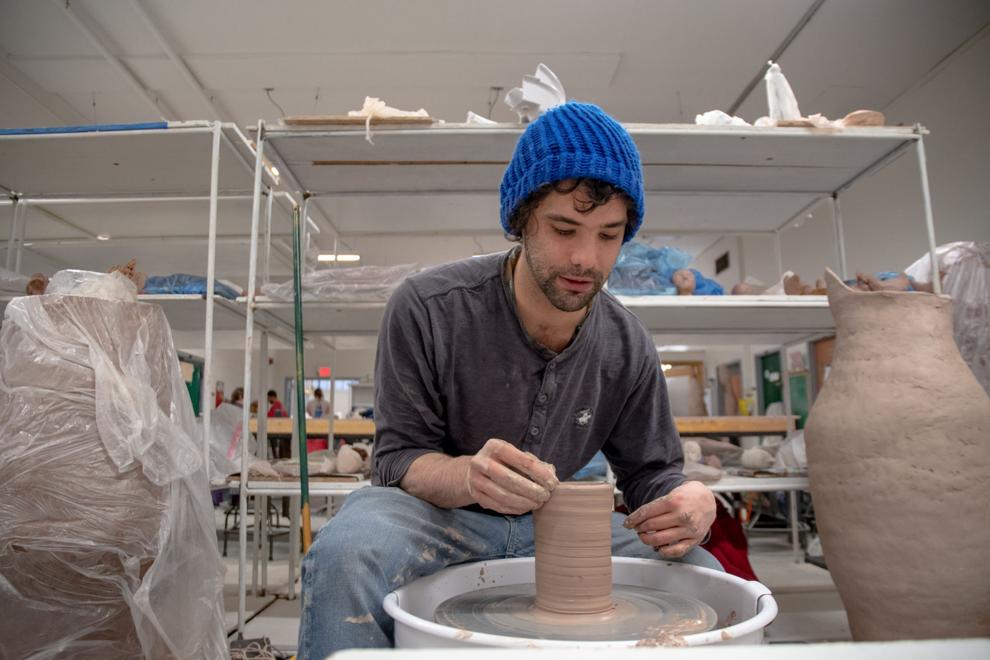 Monk describes learning to work with clay as a paralyzed person to be the hardest and most challenging obstacle he's ever had to overcome. 
"He worked with me for four years after that," Monk said of his professor. "He gave me specific projects to get me using my left side and just reconnecting those damaged cells. He assigned me projects that he knew would be difficult for me to do. It just made me appreciate it more and more."
Before ceramics, Monk avoided using his left hand. After he began to use it for ceramics, things slowly improved. He started to use his hand for everyday activities like opening doors or brushing his teeth. 
"It forces you to use two hands to work together," he said. "I love how free it can be, and it can relate to pretty much anything we do."
Born in Victoria, British Columbia, and raised in Salt Lake City, Monk heard about UM from his professor in Rhode Island. He admired Missoula's scenery, especially compared to the urban nature of Salt Lake City. Impressed by the professors, he decided to relocate to Missoula.
Monk compares his work with ceramics at UM to learning how to cook or ski. They're all examples of the idea that making mistakes is what allows people to grow and improve. Right now, Monk is fascinated with teapots. He describes the process of making them as a language where all the pieces need to work together.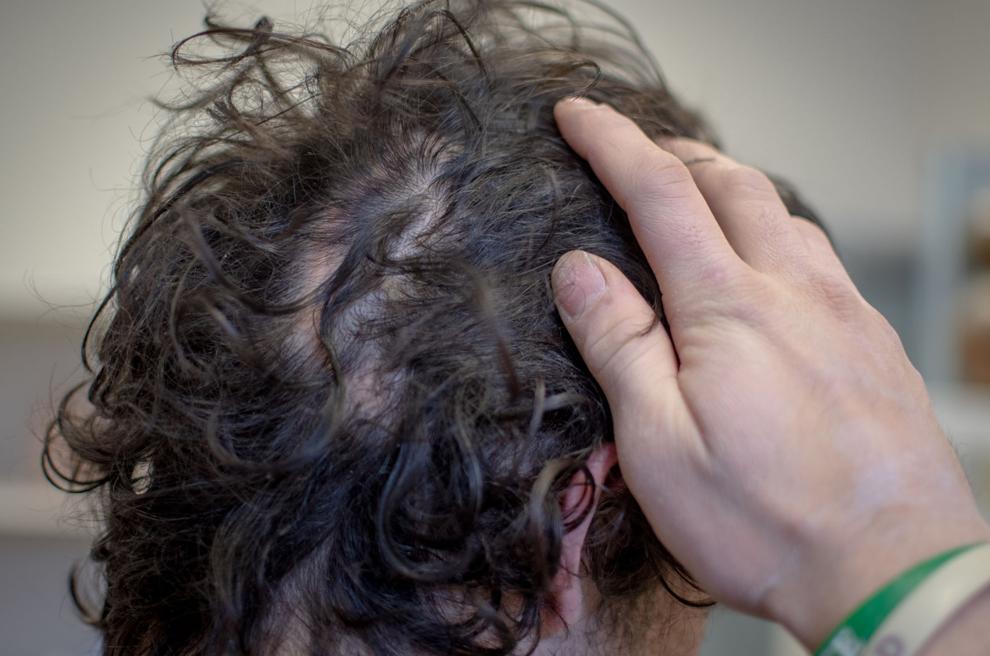 "Teapots really speak to me," he said, chuckling. "You can just make one design and whatever you do to it, you have to design the spout to make it work like the body. All the different parts [have to] speak the same language." 
The hardest project Monk has ever completed was a 24x24 inch piece on the wheel that turned into an abstract bottle. He said the process was difficult because it involved multiple steps: throwing parts on the wheel, then attaching them together and dealing with different thicknesses of clay, hoping that it doesn't dry out or crack. 
Monk didn't keep the project, though. "I was about to scream," he said. "It was so hard. It just makes you want to finish the piece and move on."
He loves the visual arts program at UM and believes the ceramics scene is more prevalent in Missoula than in Rhode Island. But despite participating in shows and selling some of his work, these have never been his ultimate goals. 
Inspired by his professor in Rhode Island, Monk wants to become a teacher.
"That professor that first taught me wheel throwing, he was an overly passionate guy," Monk said. "I'm going to keep practicing until my two hands work with each other, just the way his worked."
When he's not in the ceramics studio, Monk is an avid fly fisherman and skier. For now, he plans to continue growing as an artist and challenging himself until his two hands work in synchronicity.