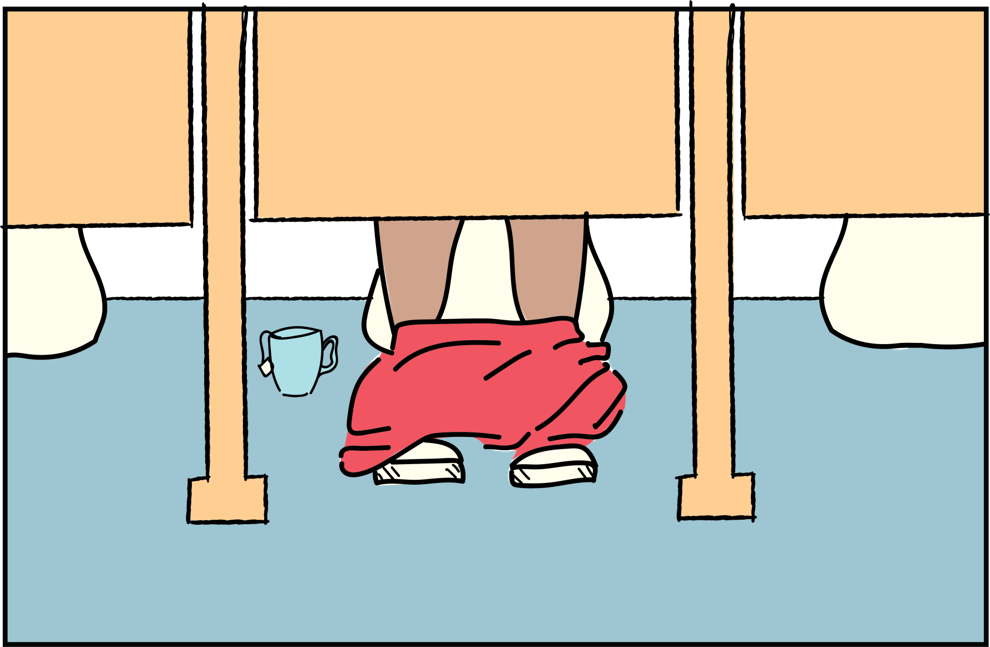 All-inclusive hello! It's the first week of school here at good ol' UM, and for many, it's the first time walking the Oval as a student. Tons of great things are bound to happen, but let's not forget the astrological roots that might lead us down some weird-ass paths here at college. Just remember to have fun and be who you are, but also don't be dumb XOXO <3. 
VIRGO (AUG. 23–SEP. 22):
Let's be frank: You tend to overdo it sometimes. And hey, that's okay — it's usually a great thing for you. But that's probably why on the first day of class you'll be the bitch who brings your entire set of 50 glitter gel pens and 40 oz baby-blue HydroFlask covered with stickers you spent two hours picking out at Rockin Rudy's. 
LIBRA (SEP. 23–OCT. 22):
You like peace and harmony. Sharing a dorm room with someone is a big step for you. Congrats… but WAIT! Your new roommate decided to bring their half-blind, toothless and diaper-wearing-rat dog with them to college as an "ESA." It looks and smells like a devil incarnate, but just wait till you hear it bark. Better go float down the Clark Fork and chill out or something.
SCORPIO (OCT. 23–NOV. 21):
You just zoned out for the entire 50 minutes of your first lecture and just like a SZA song, you have no idea what was just said. 
SAGITTARIUS (NOV. 22–DEC. 22):
It's college baby, and you're ready to ditch the high school sweetheart. Out with the old, in with the new XD! You're so excited for football to start and you hope that you might find a hottie in the crowd to call your shawty. But lowkey… why is Monte kinda hot?
CAPRICORN (DEC. 23–JAN. 19):
That moment when you perfectly chose a roommate you met online, but then it turns out they decided to take a gap year so you're stuck with a bitch who pees in a plastic bottle instead of walking to the bathroom down the dorm hall. 
AQUARIUS (JAN. 20–FEB. 18):
*Your college announcement post on IG if it was honest*: Watch out Montana, you're not ready for me or my nicotine addiction! Shout out to mommy and daddy for the new Blundstones and pretending like I didn't raid the alcohol cabinet at home, hope the divorce is going well XOXO.
PISCES (FEB. 19–MARCH 20):
You made the perfect fantasy of the first day of college since watching "After" on Netflix. Flash forward to reality, there is no Hardin Scott and you're not a virgin. No one here has sexy British accents and your roommate is not a lesbian. RIP the American Dream™. 
ARIES (MARCH 21–APRIL 19):
SOooooo it's your first night out without being under your parents' roof and you decided to hit the town being the crazy baddie you are. BUT instead of getting home on the Gold Line bus, you accidentally walked onto Sue's 53rd birthday party bus! They didn't notice and the sparkling apple juice is making you feel weird, but it tastes nummy. 
TAURUS (APRIL 20–MAY 20):
What's that smell? Lavender. What's the noise? Deep forest ASMR 10hr loop. That's right, you're relaxed. Well, as relaxed as you could be while your roommate is crying to her mom on the phone three feet away. 
GEMINI (MAY 21–JUNE 20):
Awwwww shit man. Did you just sign up for literally every club UM has to offer? Deadass. Did you just make yourself president of a club you know almost nothing about? DEADASS. Gemini, you get busy and you STAY busy, queen. 
CANCER (JUNE 21–JULY 22):
You know a vibe check when you see one and you have not seen a single vibe walking into the Food Zoo. That's right, it sucks. The end.
LEO (JULY 23–AUG. 22):
Shitting somewhere new is scary. But you being the Leo you are, you make every experience 100x more dramatic than it needs to be. That is why you stayed up till 2 a.m. with your ass CLENCHED so you could have your first dorm bathroom explosion in peace.