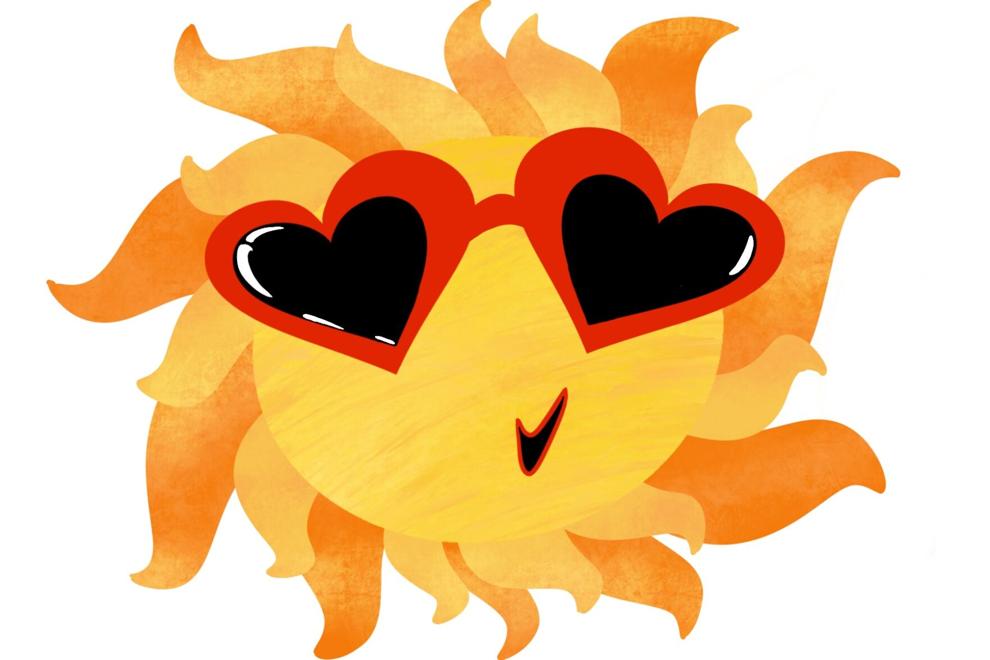 Here comes the sun DOO DOO DOO DOO!!! Zootown's been showing UP recently with the 70-degree days over spring break — we see you Zoo!!! With all this nice weather, we're still out here thinking about all the things we wish we were doing outdoors instead of being back in school (don't worry, summer's around the corner… kinda). Anywho, here's what y'all do when the ~sun~ finally decides to show up, based on the stars of course.
ARIES (MARCH 21–APRIL 19)
The fuckin' daredevil in you means you HAD to be the first one to jump off the bridge and into the Clark Fork this season. Hope it wasn't too cold!!!
TAURUS (APRIL 20–MAY 20)
After your friends panicked cuz they thought you were missing, you hit 'em with this: "Sorry I didn't text you back, I lost service while I was hiking 18 miles in the mountains this weekend." 
GEMINI (MAY 21–JUNE 20)
In the winter, you wanted it to be warm out so you could go on hikes, but now that it's warm out, you're bummed that ski season's over. It's okay though — that mindset always gives you something to look forward to I guess?
CANCER (JUNE 21–JULY 22)
We know your vibes were harshed with some ~seasonal depression~ the last few months (for real though, that shit is the WORST). The sun coming out means a good day of cleaning your space and feeling better. Love it for you. For REAL.
LEO (JULY 23–AUG. 22)
The second, and I mean second, the UV index is higher than two, you've got a string bikini on and you're workin' on that tan. Out there doing the most as per usual. We get it, you're hot, but wear sunscreen plz <3.
VIRGO (AUG. 23–SEP. 22)
We all know Virgos are sitting on a blanket in a park with that iced chai, reading a book and soaking up some rays. And they packed their own little lunch. Unproblematic sunny ~queens~.
LIBRA (SEP. 23–OCT. 22)
You already went through your closet to decide which of your clothes are still *in style* and which aren't. Taking any excuse to buy yourself a new wardrobe amirite? XD
SCORPIO (OCT. 23–NOV. 21)
You're enjoying LITERALLY every second you can get outside. On the first day it was warm you went on like three hikes and organized a game of ultimate for all two of your friends. So happy for you and your happiness <3.
SAGITTARIUS (NOV. 22–DEC. 22)
You DID fully skip school and call in sick just so you could skip around in the woods all day. Period though, we all wish we were you. Enjoy the sun while it lasts.
CAPRICORN (DEC. 23–JAN. 19)
You're going on a nice ~leisurely~ walk along the Kim Williams trail. Vibes? Immaculate. Ass? I'm smacking it, respectfully.
AQUARIUS (JAN. 20–FEB. 18)
You never ever complain about anything. The only change the weather brought for you was wearing shorts outta the house instead of jeans. You're just vibing and honestly we love that energy. You're doing great sweetie XO.
PISCES (FEB. 19–MARCH 20)
You KNOW you're the bitch who's complaining it's still cold — even though the 70-degree weather has everyone else sweating after months of freezing our asses off.