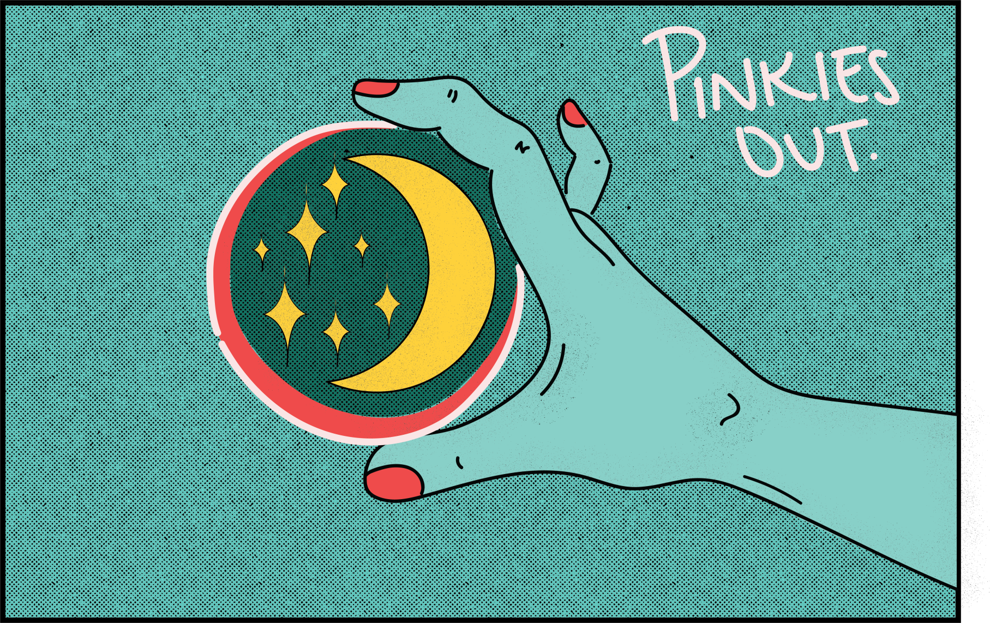 Sup fuckers. Let's be frank — college is stressful, and sometimes letting loose and drinking can be fun. But what to drink??? There are so many options and we know you need our help. There is no ​other way — but of course we obliged. What party drink are you? Let's find out. 
PSA: If you are drinking and need to get home, be safe and call Griz Walk at (406) 243-2777.
---
VIRGO (AUG. 23-SEP. 22):
You're not drinking. You're the D.D. #mom.
LIBRA (SEP. 23-OCT. 22):
You say you're not drinking tonight, but end up absolutely OBLITERATED after stealing sips off of every single drink in sight. Honestly, we can't say we're surprised, because we all know there is no way to stop you. 
SCORPIO (OCT. 23-NOV. 21):
AYYYYYYY. Who wants to do ~belly shots!!~ No? ToO bAd! Scorpio, you're mysterious as hell, but when you show up, everyone knows that it's time to get crazy. YES SIR.
SAGITTARIUS (NOV. 22-DEC.22)
:
There are a few staples at every UM party: Everyone is white, everyone has daddy issues and everyone at some point will be drinking a White Claw. We all know that you're pretty popular, but also super unique. That's why you're a DENTED White Claw. You're cool, but also wounded XOXO. 
CAPRICORN (DEC. 23-JAN. 19)
:
Everybody thinks you're drinking, but you're actually just holding a red solo cup filled with La Croix. KEY LIME La Croix, may we add.
AQUARIUS (JAN. 20-FEB. 18):
You're on your fourth Red Bull vodka but you feel nothing. Hand me the vinegar.
PISCES (FEB. 19-MARCH 20):
Sweetie? How do we say this? You're an alcoholic. It's not about "what are you drinking?" it's "will you ever stop drinking?" 
ARIES (MARCH 21-APRIL 19): 
Say hello to our little friend, absinthe. Nothing beats sharing a drink with new-age jazz singer Michael Bublé and associate justice of the Supreme Court of the United States Sonia Sotomayor while riding a grizzly down the M trail. Classic Thursday. 
TAURUS (APRIL 20-MAY 20):
Yeah, we see you: Chacos, Carhartts, corduroy jacket, sipping on a local CBD-infused IPA because #buylocal uwu RAWR XD. Shit, if we didn't know any better, we would think you were working at REI, not at some lame college party. 
GEMINI (MAY 21-JUNE 20):
Tequila. Badum-badum-badum-dumdum. One minute you're chilling with Chad on the couch, next minute you're body-slamming the ping pong table from the second-story balcony. 
CANCER (JUNE 21-JULY 22):
You're a glass of wine with ice and the tears that ran down your face — because you just had a breakdown in the closet of the house of this party where you don't know anyone. 
LEO (JULY 23-AUG. 22):
You are the star of the show, and you NEED to be number one at all costs. Too bad you are absolute ASS at drinking games and thus you are the Bitch Cup. Every. Single. Time.