Stand-up comedy isn't something that comedians are meant to do alone. Stand-up is done in small, dark bars and clubs with low ceilings and small tables. The audience shares the same air as the performer, and fuels her jokes with waves of rhythmic laughter — that is, as long she isn't bombing.
Now, with the continuing ripple effects of the coronavirus pandemic, stages are shuttered. The laughter has been replaced with silence, and the smell of cheap beer substituted with Clorox.
Bars aren't particularly safe places during a pandemic. The Texas Medical Association recently ranked the COVID-19 danger level of everyday activities on a scale of one to 10, with one being the least dangerous.
Going to bars clocked in at a nine.
Even if patrons wear masks, sitting in close proximity while removing masks to drink or eat isn't optimal. So the stand-up comedy scene in Missoula, and everywhere else, had to change. And it did — for the summer at least.
As the pandemic started to shake the country, comedian Sarah Aswell contacted other local comedians to establish rules for stand-up. They created a checklist: Masks required. Social distancing required. No small venues. No large audiences.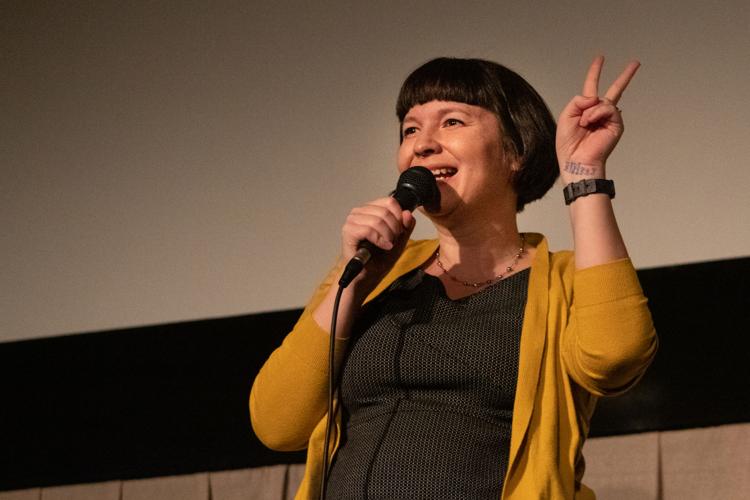 "It's socially distant," comedian Abby Gillespie said. "There are progressively drunken boomers who don't understand jokes about Tinder, but they laugh anyway."
In a patch adjacent to the winery, people sat at tables spaced 12 feet apart, making for an uninterrupted view of the mountains and neat rows of grapes. There was wine and food and a lot of time between laughs.
Gillespie performed stand-up at one of these comedy nights. She said comedians tend to put a lot of pressure on themselves, and the exposed venue meant that laughter took longer to reach the comedians.
"You feel so far away, and stand-up is such an intimate thing," Gillespie said. "I don't think any comedian could go up during Ten Spoon night and come down feeling good."
When Aswell took the stage at Ten Spoon, she said she opened by saying that comedians are told never to perform in daylight or in front of children and sober people. The wide-open vineyard was the opposite of the darkly lit, confessional atmosphere that comedians are used to. But Aswell said that, although comedy nights at the winery were awkward, they were also magical.
"At the heart of stand-up is connecting with a live audience," Aswell said. "I'm really worried about the winter."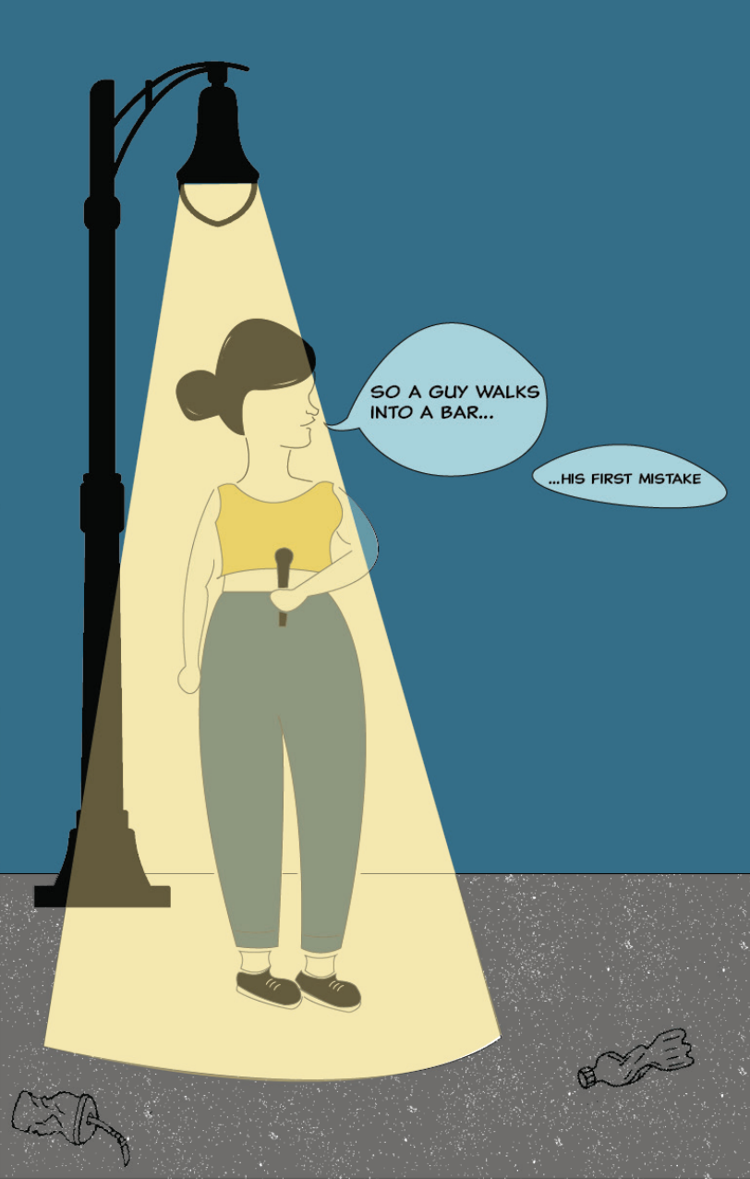 "I miss the camaraderie of being with my other comedians," Miller said. "I've been building up all these jokes about COVID, and I have nowhere to really let it out."