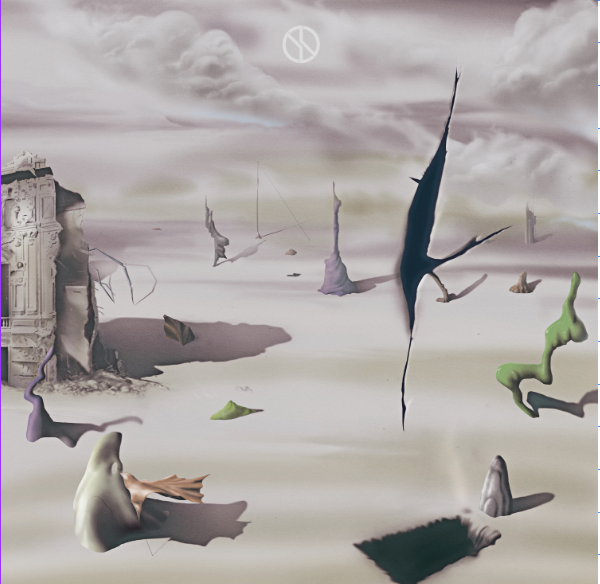 Music never really needs a rhyme or reason to be made. Sure, you can release two albums in a year to show that you've evolved (*cough* Taylor Swift *cough*), but it kind of just feels like a marketing ploy. Or a crazy band from the UK can come out of nowhere with a concept album that blows your socks off. 
LICE, not the itchy one that digs hair and scalps, have burst into 2021 with a weird, beautiful and absolute ripper of a debut album, "WASTELAND: What Ails Our People." The songs inhabit a strange, Kurt Vonnegutt-flavored landscape filled with hookers, shapeshifters and tricksters. The young four-piece is made up of self-described satirists, and while the lyrics can be tongue-in-cheek, the music is serious business. 
"Conveyor" opens the album with a strange, rolling sound that grows in speed and loudness as the guitars enter like galloping behemoths. That rolling sound is actually an instrument (or something like that) that the band created. It's a big old box with a crankshaft and a snare drum on the end. The guitars continue their driving pace, while vocalist Alastair Shuttleworth performs melodic gymnastics. 
To be fair, Shuttleworth's vocal style might not be for everyone. It goes from squawking like a belligerent bird, to deep restraint. But the true fun is in how weird he gets with each line. 
From this point onward, the band shows every possible influence it has, tossing them into a blender to make a deliciously twisted musical smoothie. The second track "Imposter" is like the Arctic Monkeys doing a cover of the Arctic Monkeys, but better. Bands like Mr. Bungle, Queens of the Stone Age, IDLES, Black MIDI and the Talking Heads are all alive on this LP. 
"R.D.C.," which was released as the lead single and is certainly a standout on the record, opens with a Tool-esque bassline and then explodes with frantic energy, never quite slowing down, but not going so fast that the band trips on their own momentum. The drums are cavernous and come across like pounding footsteps on hard-packed earth. The guitars soar and nosedive with jagged, reckless abandon, creating an atmosphere of terror and wonder. 
"Serata," another standout, is a strong departure from the power and explosiveness of the first half of the album. The guitars slowly march along in a gentle, arpeggiated dirge while Shuttleworth gives his best vocal performance, reaching down deep into his range to help create a spooky atmosphere. 
LICE flexes its creative muscles across 11 tracks. Each song feels like a unique piece of a larger puzzle. But, despite fitting into something much larger, they can all be enjoyed separately. "Persuader" doesn't sound like the same band. The song is mellow, with hushed vocals that remind the ear of early Modest Mouse. And even with the influences of so many bands oozing from this album's dirt-covered pores, it never feels like it's ripping off anyone. 
"WASTELAND" is a grimy, dirty record that sounds like it was made in a garage. A garage full of anger, humor and invention.