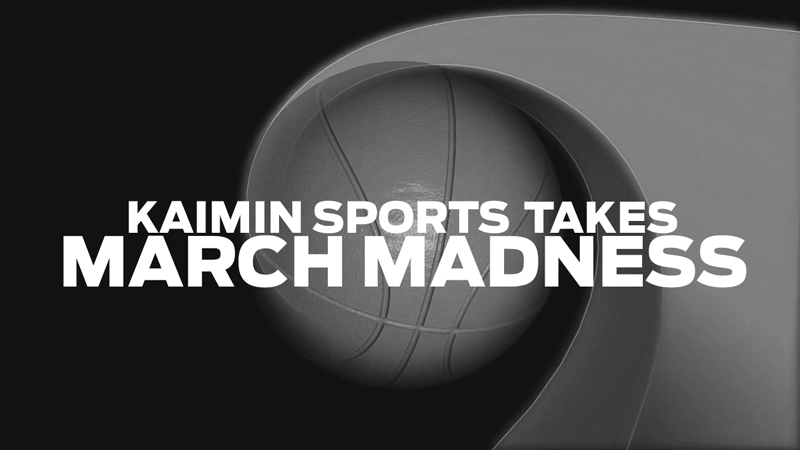 The madness of the round of 64 starts today, and the Kaimn staff has got you covered. From upsets to who will win it all to the tourney's best mascot, here are some picks to consider this tournament season.
Who will win it all?
Isaiah Dunk: Kentucky Wildcats
This tournament is more difficult to pick than previous years, simply because of the general parity among the top teams. That being said, UK has the talent (Malik Monk, De'Aaron Fox, Bam Adebayo) to make it out of arguably the toughest region of the bracket (No.1 North Carolina and No. 3 UCLA come to mind). Head coach John Calipari is no stranger to deep tournament runs either, as he's taken three different schools (Massachusetts*, Memphis*, and Kentucky) to the Final Four.
The 'Cats also happen to be red-hot right now, winning their last 11 games and capping off another SEC Tournament title. They'll beat Villanova 74-69 in an all-wildcat NCAA Championship.
*Sorry NCAA, you can't vacate history.
Zach Flickinger: UCLA Bruins
The Bruins are number one in points per game, total assists and field goal percentage for this season, meaning of course they are going to be a force to be reckoned with. They come out of a tough region, but with Lonzo Ball "ing" it up to be a guaranteed lottery pick or potential first pick in the NBA draft - they could make a devastating run to the championship
UCLA will beat Duke 67-64 in the NCAA championship with a thriller.
Taylor Featherman: Arizona Wildcats
Sean Miller's Wildcats are rolling into tournament play fresh off an upset Pac-12 Title, and are finally at full strength. The Wildcats are lead by a most likely sweaty Sean Miller, the bulldog shooter Allonzo Trier, and the soon to be lottery pick and most likely Rocky bad guy, Lauri Markkane. This Arizona team has one of the most consistent offenses in the field this year, and should be hard to stop.
Who is the most vulnerable to an early upset?
Dunk: Gonzaga Bulldogs
The Zags have been a 1-seed before (2013), but that ended in a second round loss to No. 9 Wichita State, who wound up in the Final Four that year. With the help of junior guard Nigel Williams-Goss, this year's Gonzaga team is probably the best in program history. But this is March, and the best teams don't always win in March.
"Early" is a relative term depending on the team, but the Zags' season will end in the Sweet 16 against West Virginia.
Flick: Oregon Ducks
Oregon should beat Iona but they are extremely depleted to make a run in this years tournament. Their direction on offensive has been lackluster and playing without Chris Boucher will definitely be the downfall for them this year.
Expect them losing in the second round against Creighton.
Featherman: Gonzaga Bulldogs
Locally this isn't a popular opinion, but I don't see a world where the Bulldogs survive past the third round. The Bulldogs will be most likely play the winner of Huggy Bear's West Virginia Mountaineers or the Notre Dame Fighting Irish, both of which I think could give the Bulldogs a challenge. Keep in mind that Bob Huggins is the only coach in the West region to have made a Final Four appearance before.
Which team has the best chance to cause an upset?
Dunk: Middle Tennessee State Blue Raiders over Minnesota Gophers
It seems that at least one 12-seed upsets a 5-seed every year. It'll be no different this year, as this matchup has all the right makings for an upset.
The Blue Raiders upset No. 2 Michigan State as a 15-seed last year, and with a 30-4 record, this year's team is probably even better.
Meanwhile, Minnesota is seeded much too high at No. 5. The Golden Gophers weren't even the best team in their conference, yet they're a higher seed than Big Ten rivals No. 8 Wisconsin and No. 6 Maryland.
Flick: Florida Gulf Coast Eagles
In the 2013 NCAA Tournament they were the proven cinderella beating number two seeded Georgetown as a 15 seed. Their high flying athletic style then proved as their strength but have proven this year to step up in big games, playing close games against Baylor and Michigan St.
The magic of their deep run from 2013 plays a role in this pick, but if I've learned anything from watching 19 year of sports - never count out the little guy.
Featherman: SMU Mustangs
I think SMU makes some noise in this tournament. What that means, I'm not sure. If SMU beats their opening round opponent they will most likely be playing against the Baylor Bears, who I think are a fraud. That then likely pitts SMU versus Duke in the Sweet Sixteen. SMU wants to be in this tournament, they play with a Larry Brown sized chip on their shoulder.
Who is the player to watch?
Dunk: De'Aaron Fox, Kentucky
The Kentucky freshman carried the 'Cats to a third straight SEC Tournament title (he won tournament MVP too). He's a dynamic point guard that had a rough season through January and February because of injuries, but he's come alive of late, and Kentucky will go as far as he can take them.
Flick: Lonzo Ball, UCLA
What else is there to be said about Lonzo Ball. He averaged 14.6 points, shooting 54 percent from the field and 41 percent from downtown. Also to mention he is a finalist for the Wooden award, there isn't much he hasn't done for the Bruins this year. When he is playing lights out, they could pull out big games against Kentucky and UNC.  
Featherman: Josh Hart, Villanova
While the other players listed above are great, how about them rings…. I'm kidding. Josh Hart has been one of the most consistent offensive players in the country, with 18.9 points per game and 3 assists per game. Hart's been a very instrumental part in Villanova's 31-3 record in the regular season, and ultimately No.1 seed in the East region.
What has the best mascot in the tournament?
Flick: Michigan Wolverines
From the Fab Five to the recent airplane accident, the Wolverines have always been a fun team to watch when adversity arises. They played in their practice uniforms in their first game and ignited the Wolverines to win their first Big Ten Tournament Championship since the 1997-1998 season.
Biff was a real wolverine brought to games before it spent it's time in the zoo, now we settle for the maize and blue mascot that has no resemblance to the creature. Even if  it kinda resembles Cookie Monster, the story behind the team and the mascot is something to watch in this years tournament.
Dunk: Vermont Catamounts
The New Oxford American Dictionary defines a catamount as "a medium-sized or large wild cat, especially a cougar." So, essentially, it's just a fancy way of saying wildcat, which happens to be one of the more common nicknames in college sports. Props to Vermont for admitting that cat mascots are lame and overused, and trying to spice it up a bit by changing the name.
Featherman: Grayson Allen
At this point… I mean come on. Grayson Allen is practically the best mascot in the tourney, move aside Duke the blue devil. Night in and night out, it's a constant source of entertainment watching Allen walk around the court all pouty and then trip someone. It's the best mascot routine since running into the goal post.