Sophia Stiles arrived early to Lady Griz basketball practice on Oct 21. After being sidelined from collegiate basketball for the last 20 months, she was finally cleared to play for the upcoming season.
"It was tough to sit out," said Stiles. "I just wanted to be out there and help the team."
In her freshman season, Stiles averaged 7.1 points and was promoted to starter for her last three games. Stiles put up double-digit games in four of her last seven games and broke the single-game freshman points record. Her season was cut short when she tore her ACL. Stiles began the process of recovering from a season-ending injury, as many athletes often have to do.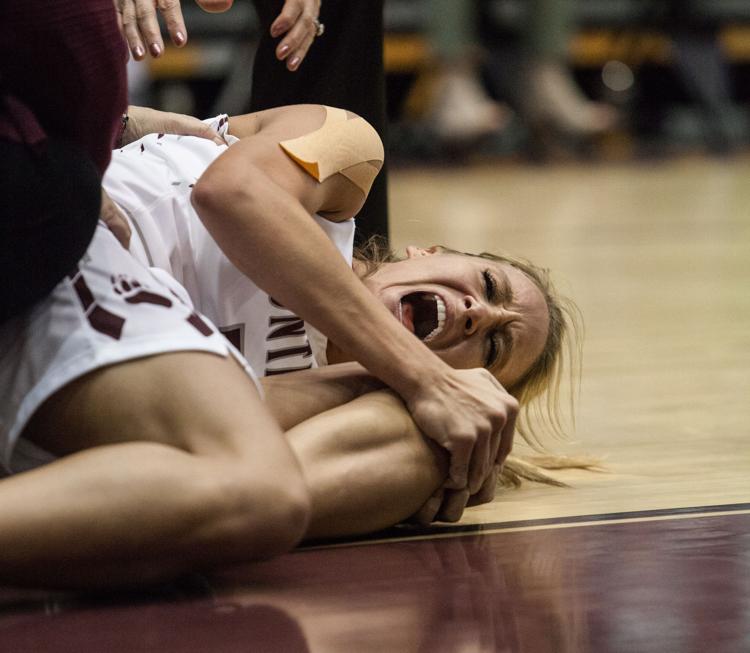 The Center for Disease Control surveyed all levels of collegiate athletics for the 2013-2014 academic year and estimated that there were over 210,000 injuries reported. The survey added that over 20% of injured athletes were required to sit out for more than a week, and like Stiles, 4% needed surgery.
At the University of Montana, injured student-athletes receive support from coaches, teammates, athletic department trainers and departments on campus like the School of Physical Therapy and Rehabilitation Science.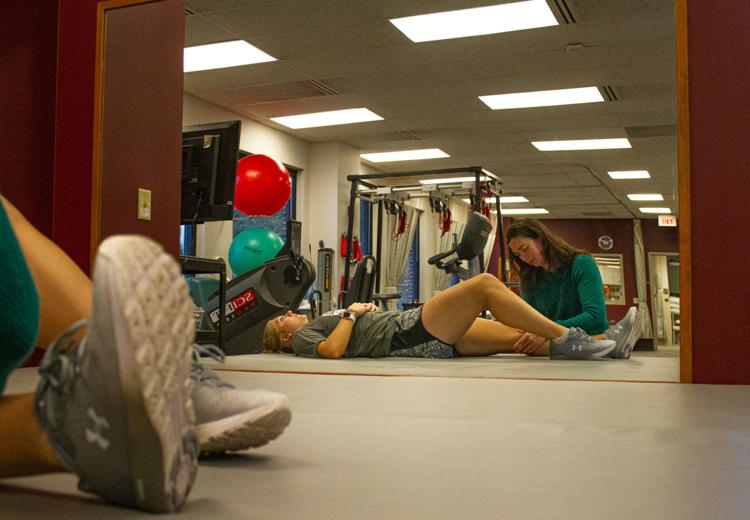 Audrey Elias works as a clinical faculty member for the University's physical therapy clinic. As a practicing physical therapist, Elias specializes in knee injuries, but has worked on almost every part of the body. On top of being a practicing physical therapist, Elias teaches upper-division classes in the College of Health Professions and Biomedical Sciences.
The physical therapy clinic recently paired with the athletic department to co-treat athletes.  While it's still a developing program, Elias said the work the clinic does has immediately benefited recovering students.
"Physical therapy is so multifaceted," said Elias. "The most important thing is achieving the steps a person needs to progress back to where they were before the injury."
Elias added that while her job is focused on rebuilding an injured muscle or bone, physical therapists also mentally motivate athletes.
Though a physical injury is likely to heal quickly, Margot Putukian, director of athletic medicine at Princeton University, explained that mental health is profoundly affected after a serious injury. 
Putukian, in an NCAA statement, said that for some student-athletes, the psychological response to injury can trigger or unmask serious mental health issues such as depression, anxiety, disordered eating and substance abuse.
Elias added that athlete injuries could cause an identity crisis. "A lot of times, athletes' sense of self is driven by their athletic ability," said Elias. "They use that activity or sport for their own social and productive stability, and when that is gone it can be tough to stay motivated."
Stiles agreed the mental health side of her injury was difficult. She battled with herself over going to physical therapy, and at some points doubted she would get better. Stiles credits her recovery process to the University's support network. "I was surrounded by a lot of great people, they really helped get back on my feet," said Stiles.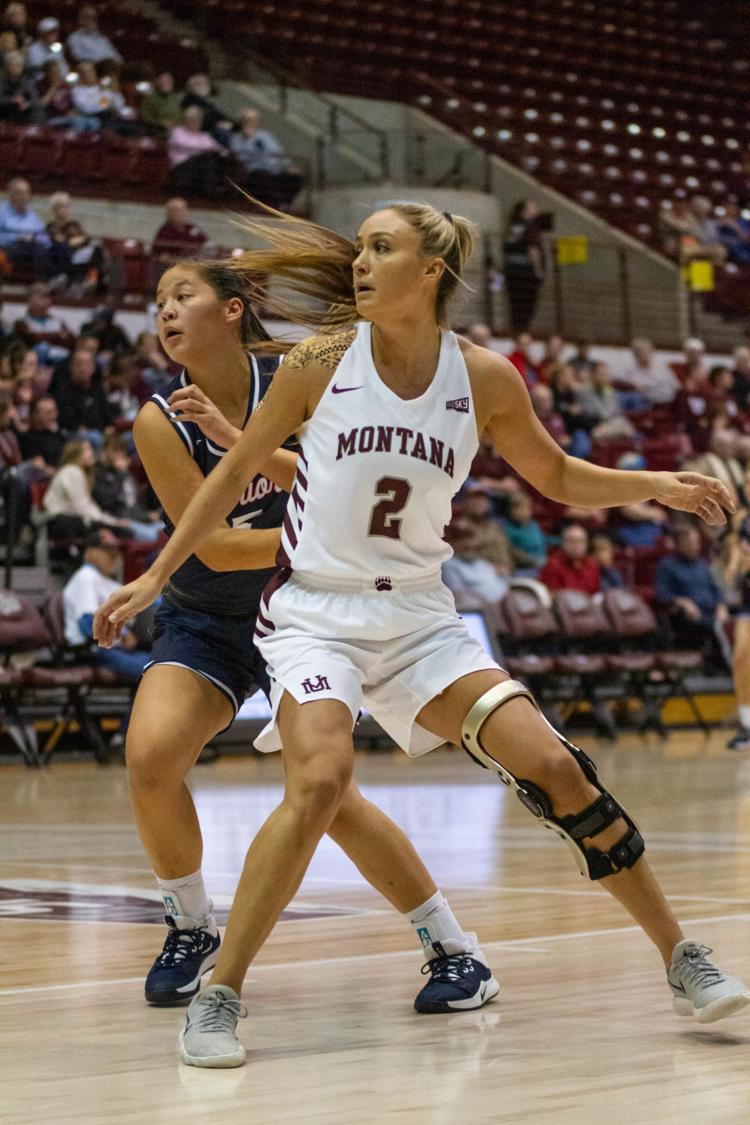 The University of Montana physical therapy clinic, located in the Skaggs building, is a public clinic that serves anyone who makes an appointment. Elias explained that having a clinic is a huge selling point for prospective students at the University. 
"In a student's junior and senior year, they have the opportunity to work in a professional setting," said Elias. "It is not as common on college campuses as it should be."
After redshirting her sophomore year, Stiles was able to rejoin the team for the 2019-2020 season.
"I'm excited to play again," said Stiles. "I think after my time off I gained a lot of technical skills that I can use in the future."