Henry DeLuca, an avid skier and the president of the University of Montana's Ski and Snowboard Club, felt the itch to get out in the snow on a chilly recent Wednesday. Powder blanketed the ground in Missoula, and ski trails left tracks down Mount Sentinel.
For local skiers and snowboarders, the powder was an invitation to get out for the first time this winter. DeLuca and a few friends drove up to Marshall Mountain. Meteorologists had predicted a La Niña winter, meaning optimal skiing conditions.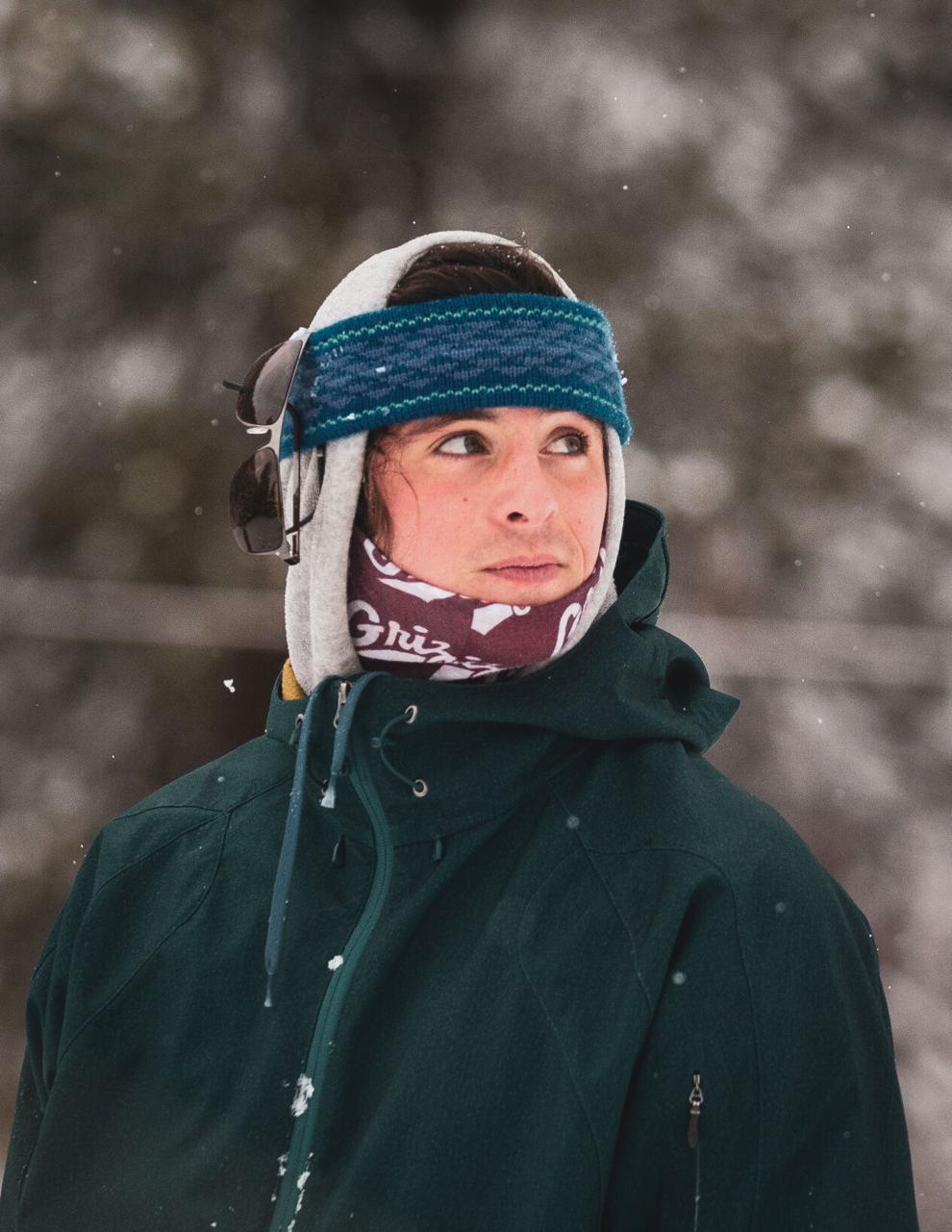 DeLuca, who joked that he's been skiing "since he could walk," loves the joy and camaraderie the sport brings.
"I think it's just a great way of self-expression and creativity," he said.
In Montana, skiing and snowboarding usually dominate outdoor sporting from November to March. But like all aspects of life this year, winter sports will have to change, and skiers will assume a shared responsibility of keeping the community safe and healthy.
The National Ski Areas Association has recommended that ski areas make plans to deal with COVID-19. Best practices include requiring masks in both indoor and outdoor spaces, social distancing, disinfecting surfaces and communicating these plans to the public. Ski areas near Missoula seem to be adhering to these guidelines, but to varying degrees.
For avid skiers like DeLuca, it is important to know the new guidelines, and how to keep outdoor communities as safe as possible, even in the midst of COVID-19.


When the pandemic began in March, Snowbowl, along with other ski resorts in the area, shut down to stop the spread of the virus.
Now, as Snowbowl looks toward the winter, its owner, Brad Morris, said the resort will open without any limit on the number of people allowed on the ski hill.
"We have lots of capacity," he said.
The indoor spaces, however, including the ski lodge and shop, will operate in line with health department regulations. While Snowbowl is still planning to offer ski classes and gear rental, it is asking that people complete transactions online as much as possible.
In outdoor areas, Snowbowl will request that people mask up in lines and maintain social distancing, consistent with national recommendations.
Despite these changes, Morris said that students at the University of Montana who take the ACTivity class in collaboration with Snowbowl will still have a mostly normal experience.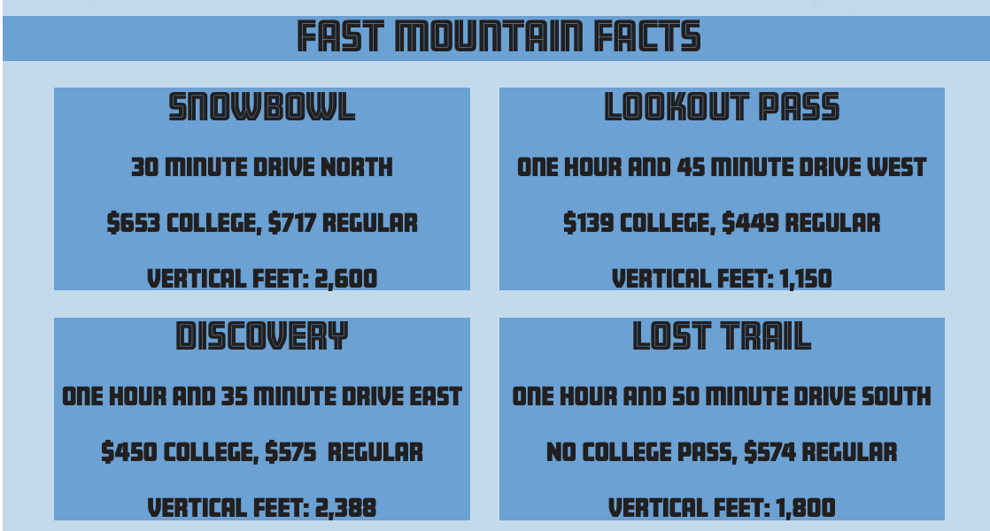 The students enrolled in this class ski and snowboard for credit, with six opportunities to visit the hill during the spring semester. The class is taught by Snowbowl instructors, and there are fees for equipment rental. Snowbowl also offers an ACTivity course that teaches UM students how to be ski instructors.
The director for ACTivity, Chris Riley, said fewer students will get to participate this year because classes have been capped at 42 students due to COVID-19.
Riley also said the class may be terminated before the spring semester begins if coronavirus rates become worse in the state. In that case, students would receive a full refund on tuition and fees.
"We want to make sure that we can offer a high-quality class, but if we can't do it in a safe manner, then there's no point," Riley said.

When Snowbowl closed early in the spring, UM's Ski and Snowboard Club had to wind down its activities.
"At that point, it wasn't as normalized as it is now," DeLuca said. "Snowbowl closing was a big deal last year."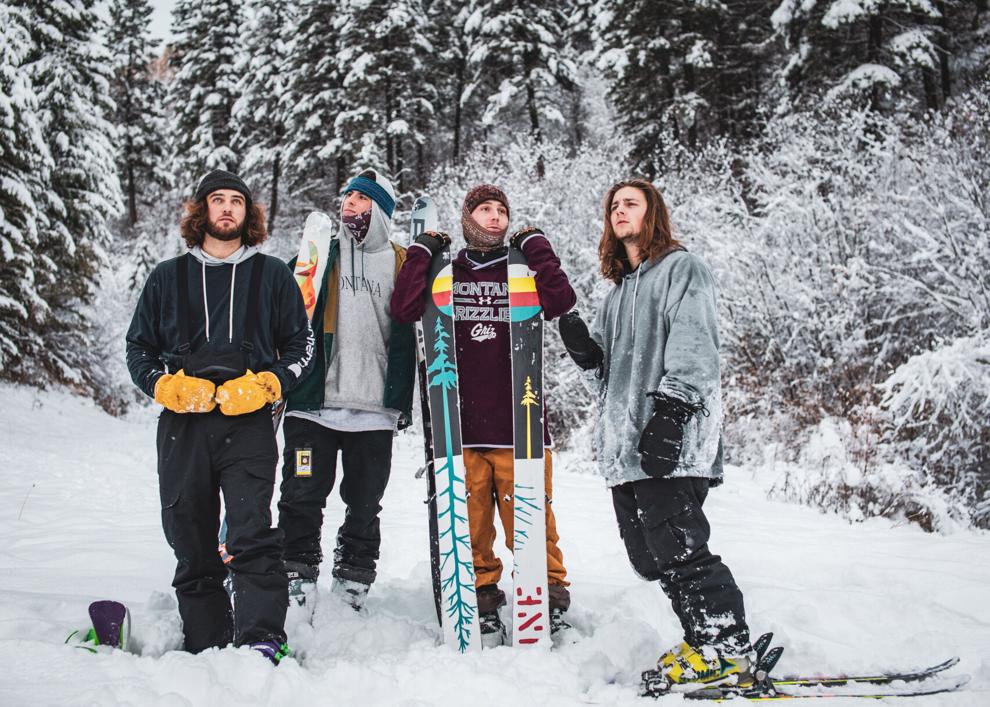 With the main hill closed, UM's Ski and Snowboard Club had to wind down its activities. This semester, the group has only held two outdoor, socially-distanced events. But DeLuca said the club is still planning to meet and ski together as much as possible in the spring.
"What I'm most worried about is getting people rides," DeLuca said, since carpooling is by its nature not socially distanced.

Since the club started in 2018, DeLuca said, carpooling has been an important group activity, especially for freshmen who do not own cars. But this year, "It's a risk we're all running every day," he said. "What reducing that risk might look like is only having people who are already in close contact carpool together."
DeLuca is also worried that skiers will not have as much access to local hills this year due to coronavirus limits.
While Snowbowl does not have current plans to limit the number of people on the ski hill, other ski lodges in the area are making preparations for worst case scenarios that could be presented in the winter with COVID-19. Namely, Lookout, a ski hill on the border of Montana and Idaho—and a student favorite.


"We want to make sure that we can have a winter that is successful and safe," Matthew Sawyer, the director of marketing at Lookout, said.
This summer, Lookout had the benefit of hosting the Hiawatha Bike Trail, a 15-mile course. This experience taught the ski hill how to keep people safe in the outdoors. But in the event that COVID-19 gets worse, Sawyer said, Lookout may need to limit the number of people who can use the hill—and would give priority to season-pass holders.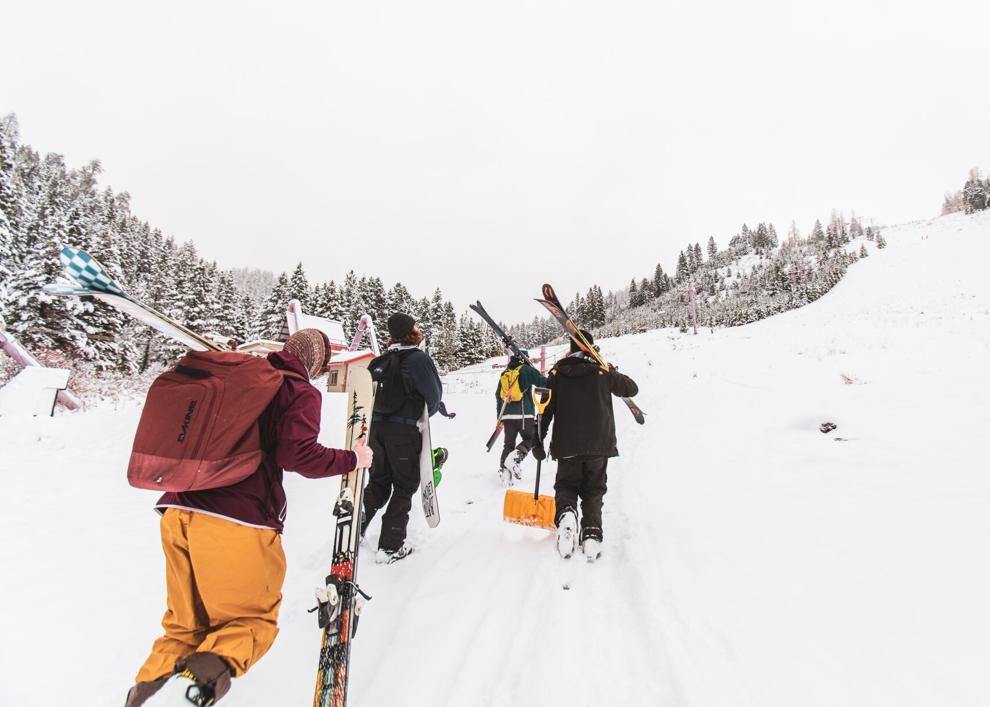 "We know there are people who have chosen not to buy annual passes this year," Sawyer said. "We also expect revenue will be down in many areas."
Sawyer said Lookout expects to take a revenue hit in its ski school as well. Group lessons will still be available for a reduced number of beginner skiers, but Lookout plans to offer more private lessons in order to prevent large groups from congregating.
To that end, skiers will be prohibited from lingering inside the lodge; it will no longer be a place to socialize.
For DeLuca, that change is particularly disheartening.
"I know it sounds silly, but one of the best parts of the day is going to the bar with your friends at the end," DeLuca said.
Lookout has removed tables from the lodge to promote social distancing, and is asking customers to wash their hands frequently. Masks will also be required inside.
Lookout skiers will have to use their cars as lockers, instead of the units at the hill.
Lookout does still plan to offer seasonal and daily gear rentals.
Sawyer encourages skiers to enjoy Lookout whenever they can, but to avoid coming on a high-traffic day, like a weekend or holiday, if at all possible.


Ciche Pitcher, the president of Discovery Ski Area in Philipsburg, said, "It's not going to be the same this year as it was last year."
Discovery has closed its lodge—the biggest change so far, Pitcher said—and expects to lose money as a result. The lodge will only be open to those with private ski lessons or rental appointments. As for food, Discovery has implemented an online ordering system for pick-up from the lodge.
Nevertheless, Discovery anticipates a busy ski season.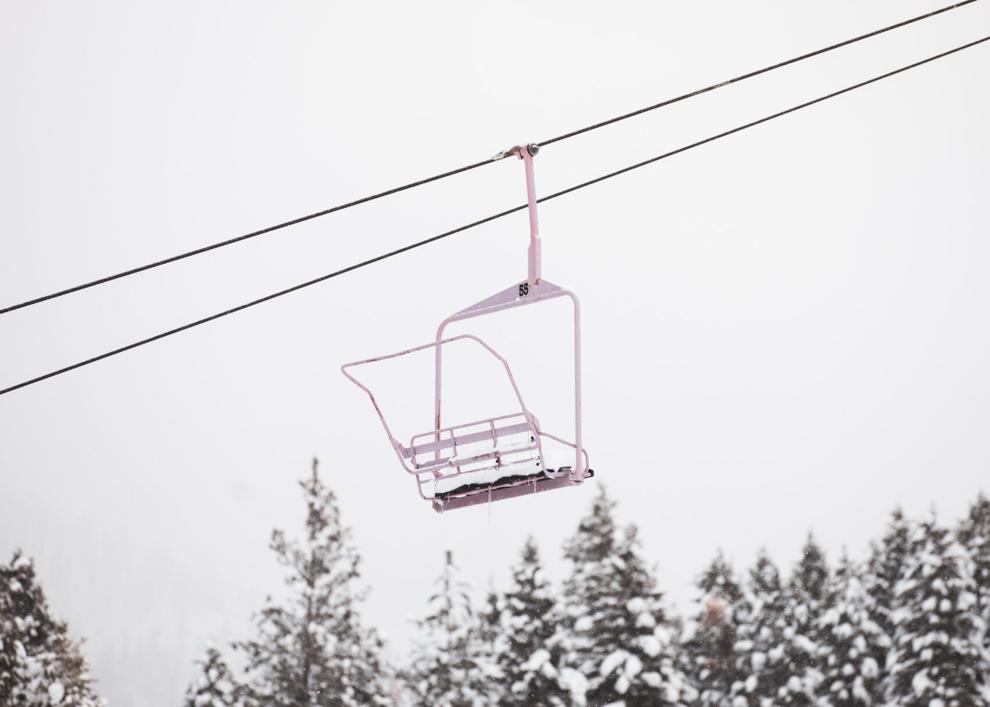 Discovery will limit the number of people on the ski hill if COVID-19 gets worse in Montana, but season pass-holders will always be allowed, Pitcher said. While he doesn't expect any capacity issues on the hill, the parking lot is a limiting factor.
Pitcher's biggest concern is that Discovery could see larger numbers of people than their parking lot is able to hold. Discovery has spoken with the forest service about these concerns, and plans to turn people away if the hill becomes overcrowded.
"I think that if we manage parking, other things will be in good shape," Pitcher said.


Lost Trail, a hill in Sula, MT, opens Dec. 3, but could not be reached for comment. It does, however, list a COVID-19 plan on its website.
The plan is consistent with National Ski Areas Association recommendations. Lost Trail will require face coverings indoors, in all lines, during ski and snowboard lessons and while loading and unloading chairlifts. It also states, "If you arrive together, ride together," meaning one household unit per chairlift.
Lost Trail plans to limit entry to its rental shops, and social-distancing guidelines will govern all indoor spaces.
Like Lookout, Lost Trail asks that riders use their cars as a "'personal lodge' for activities such as getting ready, consuming food/beverage brought from home and taking breaks."
The plan concludes: "We appreciate your cooperation as we ALL adjust to this temporary new normal."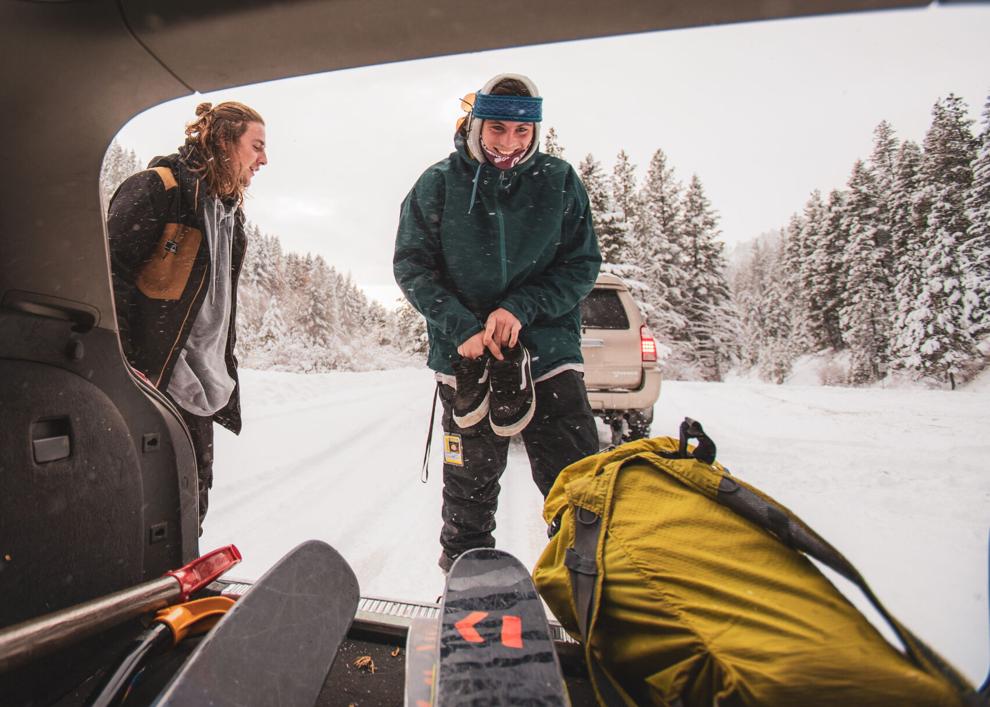 While local ski areas may worry about their finances this season, Missoula's Gull Ski and Snowboard Shop is seeing double the sales of last October.
"I think it's two things: time and money," salesman Nathaniel Solberg said.
Solberg, a ski expert, has worked at the shop for four years. He guessed that the increase in sales is due in part to the fact that people are working from home, and kids are only at school for half the week.
"A lot of the sales we're seeing right now are families," Solberg said.
Solberg said Gull has been selling a lot more weekday passes to local hills than usual. He also said he's seen many people buying two season passes, one each for Lookout and Snowbowl.
"That money they'd usually spend —they can spend half that on a season pass," he said.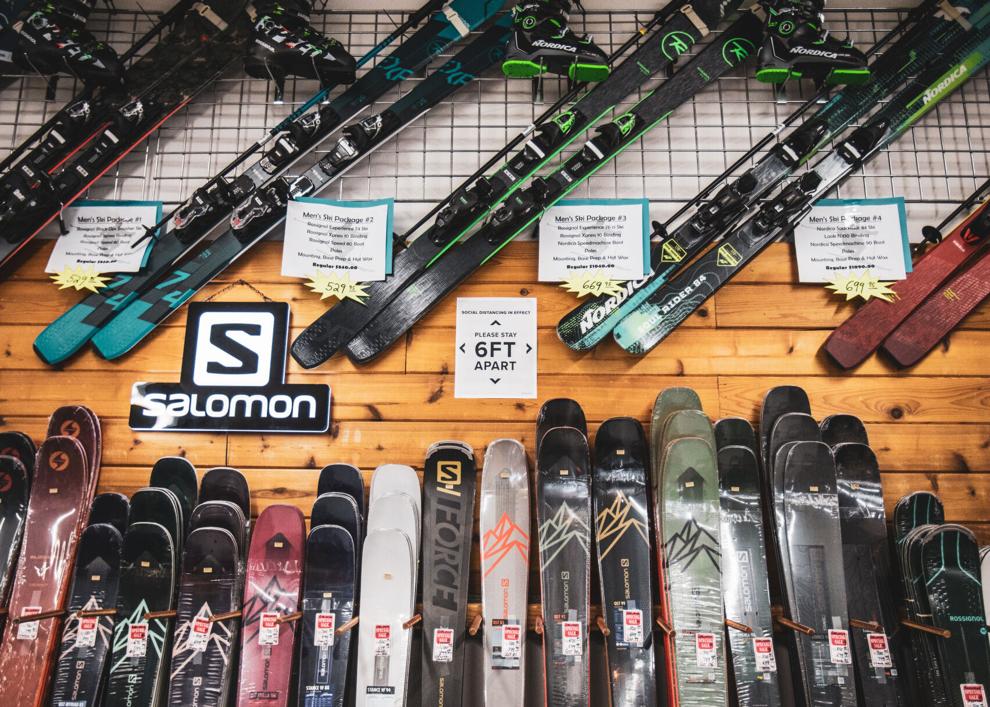 Solberg has been surprised by how much backcountry gear the shop has been selling. Gull is almost out of boots for women, and manufacturers are out of stock. He added that a new backcountry binding called "The Shift," which connects a ski boot to a ski, has been selling out quickly, despite its price tag of $600.
While these sales are good for business, Solberg worries that inexperienced skiers may be going off trail. He expects that search and rescue teams will have their hands full this year. Skiers new to backcountry, he said, should take an "avalanche one" course to learn basic safety measures.
DeLuca echoed Solberg's concerns. He encouraged students who are considering this option to go with friends, make sure they know what they are doing and invest in the proper gear.
Hayden Blackford, a UM junior whose dad was a backcountry ski guide, said he noticed a lot more people out in the backcountry when local ski hills closed last spring, but wasn't worried.
"Generally, I don't think people will buy the gear and make that investment without knowing their stuff first," Blackford said. "That'd be like going from zero to 100."

Last Saturday, Lookout opened for the first time this season. DeLuca was thrilled, despite the changes COVID-19 will require.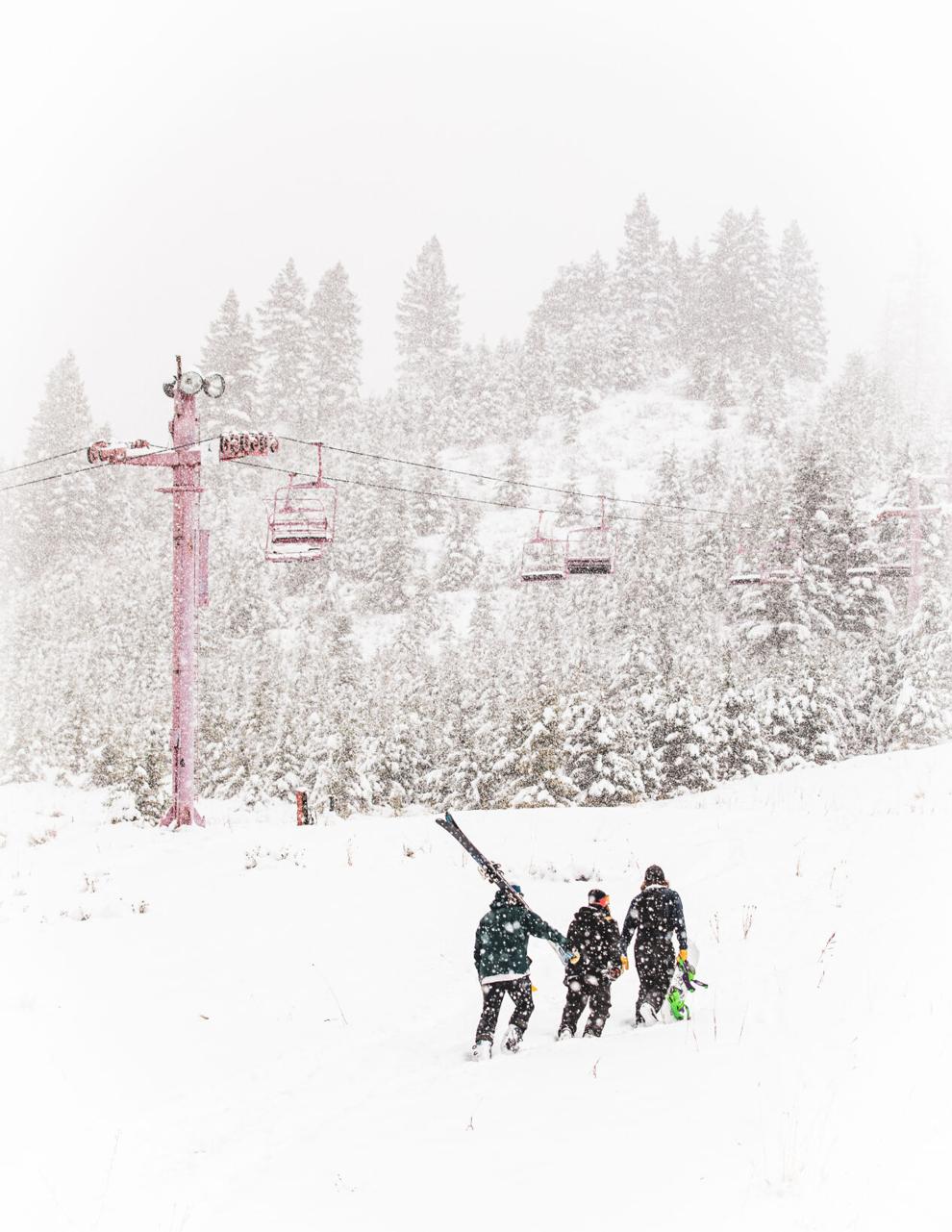 "What these limitations pose to us is different opportunities," DeLuca said.
"Being outdoors and getting activity will help boost your immune system, and it's just a fun activity that people can enjoy," he added.
Ski areas provide the solace of the outdoors that so many have sought during the pandemic.
"As a ski industry as a whole, while things have been difficult, skiing can be kind of a respite," Pitcher, Discovery's president, said. "We're excited we can be a resource for communities going through a difficult time."