Madelyn Allovio removed her left hand from the yoke and yelled through a small window, "All clear!" She rested her elbow near the ash trays that came stock in all the Cessna 172s. 
The engine cranked, escalated and screamed as the Cessna built up speed down a cement runway. The plane eased into the sky like a bird and a perfectly clear view of the Bitteroots appeared through the cockpit. It was the first clear day Allovio has had in awhile. 
"I just walked away thinking, 'I have to do that again,'" Allovio said. "It wasn't, 'I want to do that again, or that'd be cool to do again.' It was,' 'I have to do that again."'
Twenty-year-old Allovio flew for the first time in May of 2019. She booked a discovery flight with Bitterroot Aviation, which is something people can do to see whether or not they enjoy flying. After that flight, she knew she had to pursue aviation.
With women comprising fewer than 7% of all pilots, Allovio's journey faced headwinds. She felt passionate about spreading the word of God by flying, because God inspired her to follow aviation. She'd have to work harder than her mostly male co-workers, but that's what she decided to do after a life-changing trip to Africa, battling a major illness and after she had to learn to be comfortable with the label "college dropout."
"I can't see myself doing anything other than this," Allovio said.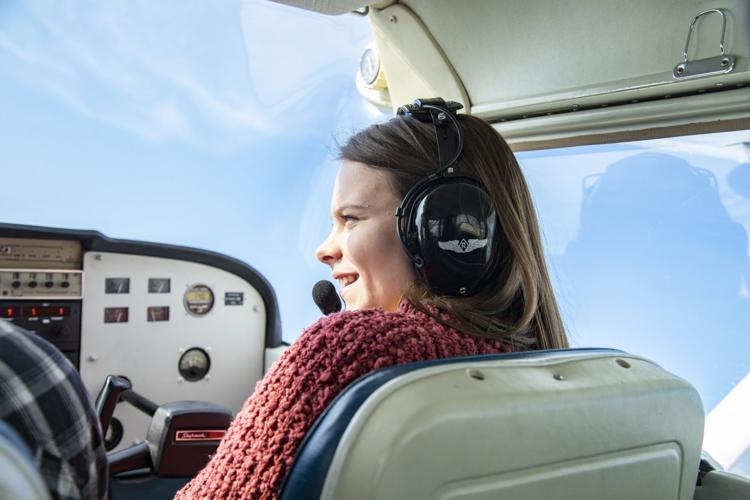 Her career goal wasn't always as clear as the Bitterroot view through the Cessna's cockpit windows.  
Allovio originally came to the University of Montana in 2017 as a wildlife biology major from Dallas. She was raised as Baptist Christian and, although she no longer identifies with her church, she still practices her faith.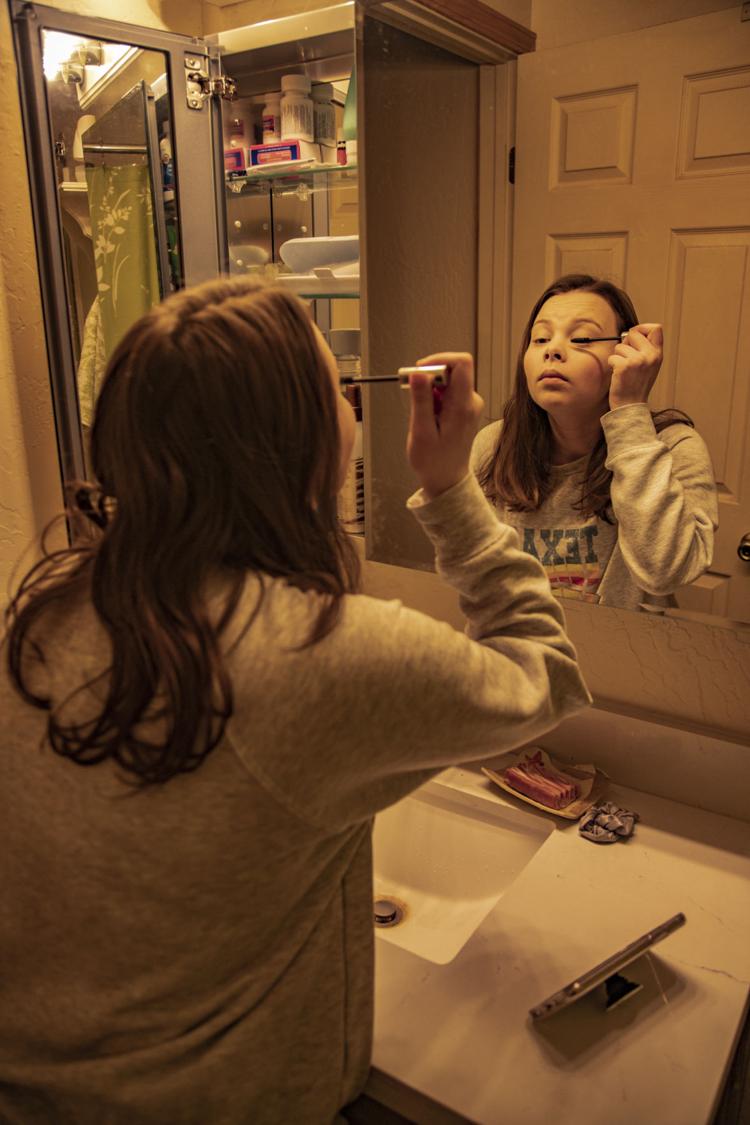 Within a few months, she became an active member of the Intervarsity Christian Fellowship at UM. 
"I thought she was very energetic and bubbly. I've always thought that. I think that's what kinda captured me," said Jeremy Johnson, Intervarsity Christian Fellowship Team Leader, who goes by J.J.
Soon after she joined the group, she found the similar struggle that other students with an active faith see: there's other fun stuff to do in college. When she moved 1,500 miles away from home, she didn't have someone watching over her shoulder for the first time.
Allovio eventually stopped attending Intervarsity. She said her life kind of fell apart. She lost her connection to God and felt lost, so she went back. Soon after her return, J.J. mentioned a trip to Kenya. A trip he'd gone on as a student himself in 2011.
"I was like, 'Bro, you're lucky I'm even here,"' said Allovio. 
Allovio had no desire to go to Kenya. 
"I liked my little bubble and I didn't want to leave it. J.J. just harassed me, I mean, it got to the point where he'd look at me from across the room and he'd just raise his eyebrows and I'd be like, 'Leave me alone.' Finally, he just sat me down one day and was like, 'Madelyn, I'm serious. I know we joke about it, but I'm serious.'"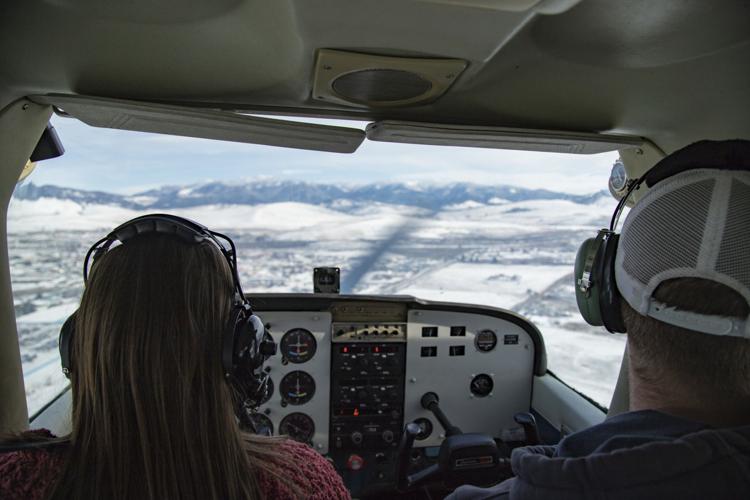 "I went home and said, 'Okay, God. I will go to Kenya if You show me a sign, like Old Testament, biblical sign.'"
The next day, she wasn't having a good day. A friend had written out cards for her. One envelope said, "Open when you're lonely," the friend had put the wrong note in the envelope.
 "I opened it and it said, 'God is gonna take you amazing places…' It's Matthew: 28:18:20. Go and make disciples of all nations, baptizing them in the name of the Father, Son, Holy Spirit."
Annoyed, Allovio knew that letter was an unmistakable sign connecting back to the word, "Go," in the Great Commission, which many Christians believe to be an instruction from Jesus to his disciples to spread his teachings to all the nations in the world. 
"As short as God coming out of the clouds and saying, 'Go to Kenya.' It's not gonna get much clearer than that. I pretty much went to J.J. a few days later and I was like, 'So tell me about this Kenya thing,'" Allovio said.
Allovio found herself on a mission trip to Nairobi, Cheptebo and Mumbosa, Kenya, for seven weeks during the summer of 2018. The first week, she learned about Kenyan culture, lifestyle and how to tell locals the words of God in a respectful way, avoiding the "white is right" mentality. In Cheptebo, Allovio lived on a farm development center in the Rift Valley. She described it as always smelling of animals and fresh fruit, "a weird, beautiful combo."
While Allovio was in Kenya, she spent a day visiting African Inland Missions Air. AIM AIR's stated mission is to help reach those in rural areas and share the word of the Gospel to all of God's servants. It directs missionaries to places that are cut off due to civil war, or are unreachable during the rainy season. It also serves to drop supplies to places that are only reachable by plane. 
During the day, four people operated the outpost. One of them, Lindsey Gray, had been a missionary since 2012 and a missionary pilot in Kenya since 2014.
"She changed how I viewed women in missions. I mean, wow, that girl. She was a young, single female serving on the mission field," Allovio said.
She said it's incredibly rare to find a young woman working as a missionary. Usually they're old and married. If a woman isn't old, she's certainly married. If she's young and single, it's like finding a needle in a haystack. 
"Lindsey Gray is that pilot who brings aid to people, and missionaries to some of the most remote places in the world," said J.J. looking back on the day at AIM AIR. "It was really inspiring. For me as a man and for other women."
Allovio was completely awestruck when she met Gray. She went up, shook Gray's hand but couldn't find the words to explain what it meant to her. Growing up, she always felt discouraged about pursuing the missionary field because of her gender. 
"Nobody blatantly tells you that, but it's the looks, it's the backhanded comments, 'Wouldn't you need a husband or wouldn't you feel more safe?'" Allovio said.
When Allovio was growing up, she described telling people at church she wanted to be a missionary, and many of the men were hesitant to give her their approval.
She never felt like she would be able to do it, until meeting Gray. 
"Seeing her as the chief pilot, not only was she the missionary, she was the head missionary," Allovio said. "Damn it. Seeing that woman up there for me was just God saying, 'You can do this.' It wiped away years of doubt and insecurity and disbelief for me. It left me walking away saying, 'There is no doubt in my mind, I can be a missionary as a young, single female.'"
She came back to her group on a spiritual high. In the last week of the mission trip, Allovio stayed at St. Francis Spiritual Center outside of Nairobi. She woke up and did something she was warned not to do.
"The last week there, I was staying somewhere a little nicer than normal," Allovio said. "For the first time, the water came out clear, and I had a faucet in my room. I just wasn't thinking, and it was 6 a.m. and I was tired. I brushed my teeth with tap water and rinsed my mouth out. The whole nine yards, with tap water, out of the sink which is everything you cannot do."
Tap water in Kenya is not safe to drink, and tourists are told not to drink it unless it's been boiled or treated. 
The next day, Allovio was sitting and listening to a Muslim guest speaker.
"Oh my god. I'm going to shit myself," she thought. 
The feeling came out of nowhere and 24 hours later, a nurse confirmed a serious problem. 
Allovio was treated with Cipro Amoxicillin, recommended by the nurse on the trip. The antibiotic purges the patient's entire system. Nurses later figured out that Allovio had likely contracted a parasite or bacteria.
"I wanted her home," said Cheryl Williams, Allovio's mom. "I work in the medical field. I just wanted her home. I wanted to be there. She kept saying, 'I'm okay.'"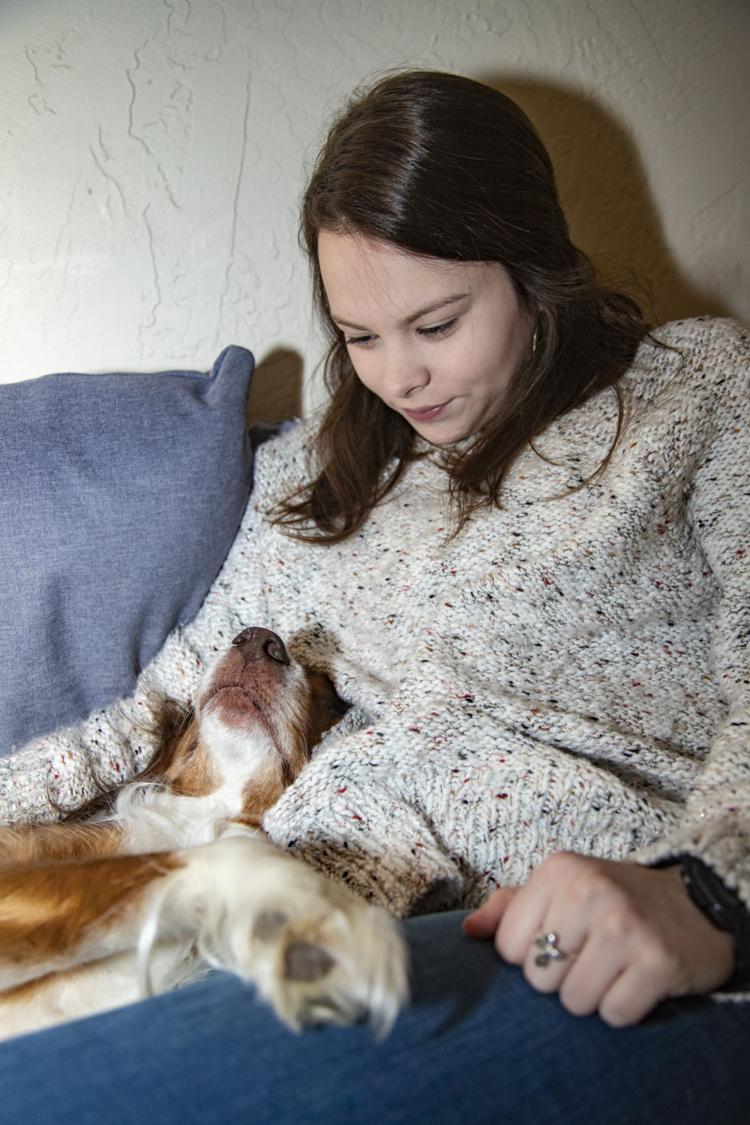 Allovio came home still feeling terrible. Since she'd been travelling, she assumed her body needed time to adjust. When things didn't get better, she went to the doctor.
"He hears what happened, takes one look at me and goes, 'Uh, you still have that.' We're gonna do Cipro through an IV along with Flagyl."'
Allovio says they "yeeted" her, because they were worried if they didn't kill whatever she had, it would come back resistant to the antibiotic. 
She sat in a chair similar to the one someone would sit in when they give blood. They began the process. Allovio came back the next two days. Two extreme antibiotics in a series of three treatments went through her body. 
"Everything within me was purged. Everything. Anything good, anything bad. I had no immune system. I had no bacteria, good or bad. I had no gut," she said. 
After Allovio finished her last treatment of Cipro and Flagyl, it was time to go back to school at the UM. She was still sick and slowly recovering. 
Allovio began to feel better when school started, but then in October, despite it being some time since her last treatment, she started to feel sick again. She suffered from fevers, aches and chills. She'd go to Bible study, but didn't remember attending. It wasn't just physical pain; she still grieved for her grandfather, who helped raise her and had died a year prior. Both struggles compounded, and her education suffered.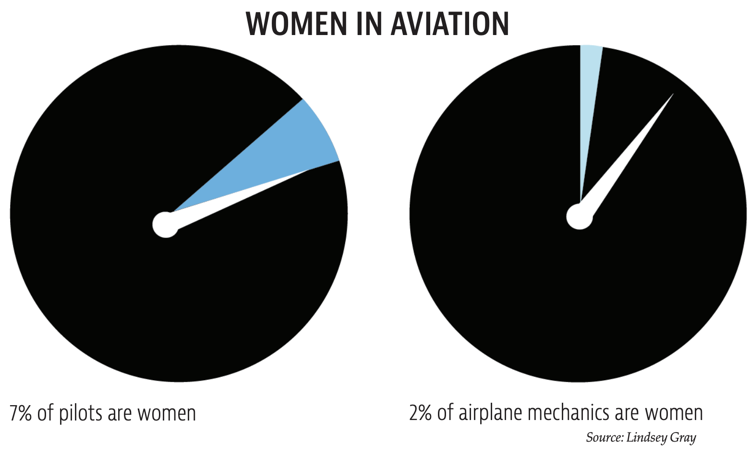 "Who I am has changed. My goals have changed. My life has changed, but nothing around me has changed. I just came down off this spiritual high. I just wasn't going to succeed in a university setting," she said.
Days, weeks and months blended together for her. She continued to assure people she was OK, until she wasn't. 
No one could pinpoint what was wrong with Allovio. Doctors told her if she didn't find a release from school, her body would eventually give out. She persisted until Thanksgiving break. 
"Nobody in my life realized how sick I was until I was withdrawing from school," Allovio said.
Doctors didn't diagnose her with a specific illness. At one point, they believed she had Brucellosis, which is a bacteria someone can get from drinking unpasteurized milk. It was impossible to determine the cause of the symptoms, although they pointed to the bacteria that had been wiped out of her body. If she had any other illness, it simply fed off her weakened immune system.
"I pretty much got the equivalent of the Kenyan common cold or the common flu. We were so focused on that parasite. We treated it, we just didn't realize that some of those symptoms were also from a cold. That virus had a fucking playground.'"
She stayed in Arlington, Texas for two and a half months, withdrawing from school for medical reasons. Without the pressure of classes, she gradually recovered. And she stayed thankful for her entire experience in Kenya, which she said she'd do all again, including the months of illness. 
"Between feeling at home serving as a missionary, seeing that I could do it, to me Kenya was life-changing … God used this illness and all of it to teach and grow me and more importantly to put me on his path," she said.
Wanting a fresh start with UM, Allovio came back to school in January of 2019. But she still had an itch for the feeling that Kenya brought her. She applied to South America Missions with a passion to follow her dream of being a missionary serving overseas. She was accepted in mid-February. The organization's only requirement before sending her overseas was that she attend Bible school.
By March, Allovio dropped out of UM. She enrolled at Yellowstone Theological Institute.
"My first instinct was to scream, and say, 'No!'" her mother said, but she came around. "She has a gift of when God speaks to her, she hears it and follows."
It was obvious that her family didn't approve of her decision to be a college dropout, a loaded stereotype. Allovio learned to understand that this decision was for her happiness only, and it didn't mean she was a failure. She began working as a customer service representative at Minuteman Aviation and going to Bible school. Minuteman Aviation opened her mind up to her forgotten childhood dream of flying airplanes.
She said being a pilot was a "pipe dream" growing up, similar to wanting to be an astronaut. After talking to her coworkers about it, Allovio booked a discovery flight with Bitterroot Aviation.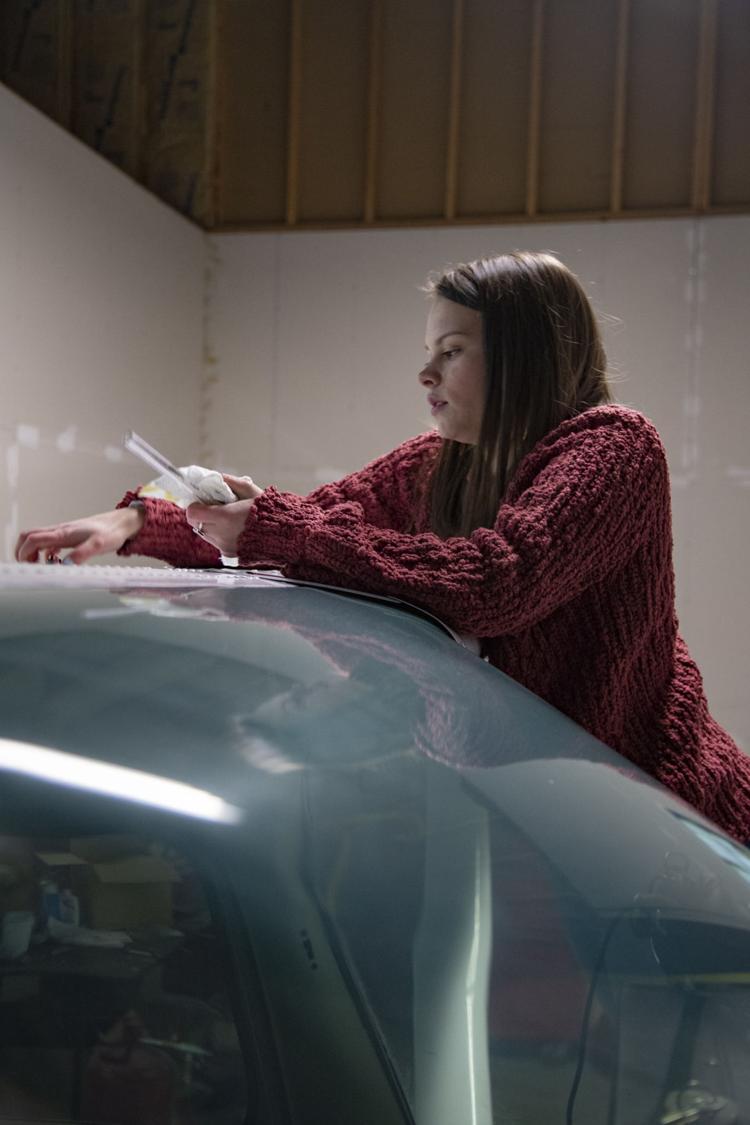 She totaled 45.3 hours into her pilot logbook on Feb. 13 and is just a few flights away from her private pilot's license with the help of her flight instructor, Greg Eastwood. 
"She certainly seemed to enjoy it," Eastwood said of Allovio during her discovery flight. "She was ready to go and fly right then. It's boosting her confidence a lot, especially when she learned to land."
Every time Allovio flies, she's reminded of the disapproval and personal insecurity she had to overcome to reach the level of happiness she gets when she flies. 
"Once you sniff the jet fuel, you'll never get out," a family friend who works in aviation told Allovio. After Allovio posted a photo of a jet on Facebook, the friend commented, "I see you've sniffed the fumes."
Allovio says when she goes days without flying, she feels off. Although the feeling of piloting a plane has changed since the first time, the passion and commitment is still there, as is the desire she feels toward her Christian faith. 
"I find myself beaming with pride when someone asks me what she's doing," Williams said. "When she first told me about this, I was nervous and scared. I've realized I'm just so proud of her."
Despite being at her happiest, Allovio said there are many challenges to aviation.
While the job offers and business cards pile up in the hands of her male counterparts, she only sees a portion of that. The same goes for advice from veteran pilots.
She said many of her male coworkers haven't started flight school, but pilots come into Minuteman and approach her coworkers with assurances that they'll have a job once they're licenced. Allovio, however, has made it halfway through flight school.
"Where the fuck is my business card?" she said. 
Allovio continues to fight for what inspires her. The experience that continues to drive her is that day at AIM AIR,
"There's very few women in aviation as a whole," said Gray, who is AIM AIR's Chief Pilot and a missionary since 2012. "And even fewer in missionary aviation. Statistically, industry wide, 7% of pilots are women."
Since Allovio's trip to Kenya, Gray continues to work for AIM AIR and was recently named chief. She lives in Nairobi, but flies all over East Africa. Her advice to Allovio is to stay persistent and work hard.
"I know in my heart of hearts, God has called me to be a force of the church," said Allovio. "God has made me bold and courageous and passionate for a reason. I don't really care if I'm male or female, God has instilled those things in me so I can serve him, regardless of my gender. 
"Nobody thinks when you say, 'Yes' to following God, you're going to end up flying planes."
As Allovio walks through Bitterroot Aviation after her first flight in a few weeks, she scribbles down new hours in her logbook. She smiles and discusses how she needs to plan a time to study for her written exam. Awaiting a checkmark in her book are two solo cross-country and one night-solo cross-country flights. In just a week, she hopes to take her check flight that will give Allovio her private pilot's license. After that, she knows her future is somewhere else. Allovio stills dreams of working overseas, spreading the words that originally brought her on this journey of being a missionary pilot.