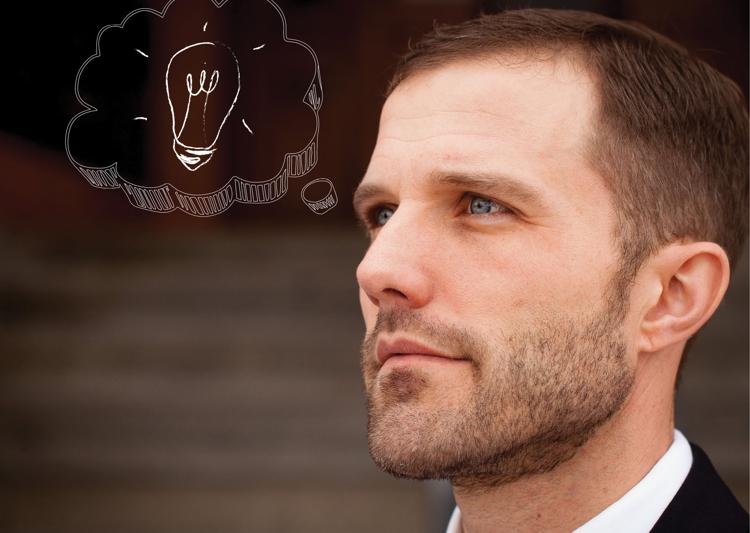 Seth Bodnar is unlike any University of Montana president in memory.
He's young, for starters; at 38 years old, he's the youngest administrator Main Hall has seen since 1945, when 38-year-old James McCain led UM. He's conversational, too, punctuating his thoughts on everything from divestment to his favorite television shows with rhetorical interjections -- "ok?" and "right?"
His credentials also set him apart from his predecessors. He has almost no education experience, save for teaching economics at West Point, his alma mater. In fact, prior to his time at UM, he was an executive at General Electric. 
So for our first cover story of 2018, we thought we'd get to know Seth Bodnar a little better. News editors Matt Neuman and Margaret Grayson sat down with "The Bod" himself, in his office, and spent just over a half hour asking about everything from diversity to his favorite local ale. You'll learn about his goals and what he's not willing to offer a position on just yet. You'll also learn about his favorite "problematic" TV shows and whether or not he'll support the Halloween pumpkin bandit.
This interview has been condensed and edited for clarity. The full, unedited version can be found at the end of this story.
Matt Neuman: Once all the interim administrators are gone, we're left with an exclusively white, male Main Hall. What are you doing to ensure diversity is a factor in hiring a new provost in particular?
Seth Bodnar:Diversity is not just something that you speak to. You have to be intentional and systematic about it. And that is in making sure that you have key leaders and a leadership team that is diverse. And that's important not just because it's the right thing to do, but it makes for much better organizations. Any scientist would tell you, talent is evenly distributed around the world. I've lived and worked in dozens of countries with people of different faiths, different genders, different ethnicities, different heritage. You see the talent is evenly distributed across all of those. Opportunity is not. So if you have a team, a leadership team that is not diverse, by definition that leadership team is not as effective as it should be, probably not as good as it should be. 
So, when I think about diversity, absolutely, building a leadership team that is a diverse one is incredibly important. So you kind of have to look at members of the team. And absolutely, having a provost, a vice president, eventually, of administration and finance as we look at some of our communications structure … absolutely, diversity is an important factor in those decisions.
There are two other ways, though, that it's important not just to have a diverse leadership team, but to have a structure and a focus for the University at the highest level on diversity. Diversity of our leadership, diversity of our staff, diversity of our faculty, diversity of our student  body. It makes this whole place better. So, I'm going to be looking at the most effective way to establish a university-wide position that's focused on that. I want to make sure that I approach this in the right way and don't have some unintended consequences of decisions, but that's something that, very early, I'm looking at. 
Margaret Grayson: When you said you want to focus on a university-wide position on diversity, do you see that involving new leaders, new administrators, or do you see that folding into a current structure?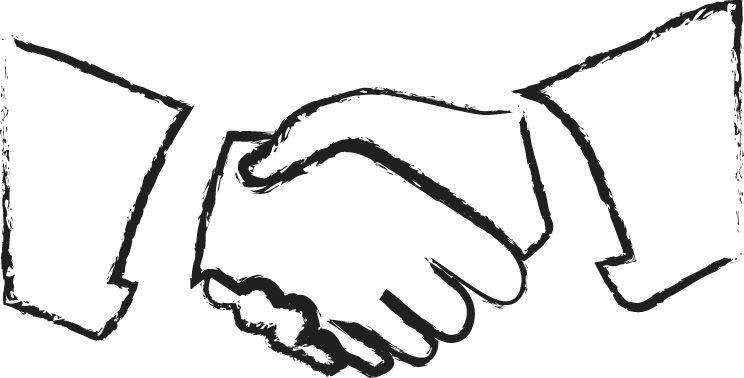 SB: Probably more so the latter, because we have a lot of great work being done at this University today around diversity, and I don't want to undercut or hamper any of that. But I want to make sure that we as a University, that I as the leader of the University, can systematically make sure that we're all working together on this issue. That's the reason that I'm still trying to figure out the right way to approach it, because I want to enhance the efforts that are already underway. I don't want to hamper them at all.
MG: [Vice President for Enrollment and Student Affairs] Tom Crady has been fairly vocal about feeling that his office doesn't have the budget it needs to effectively increase UM's enrollment. We did a story where we found that Montana State University currently spends twice as much on recruitment as we do. We're wondering whether you'll guarantee a greater investment in recruitment, and what are some specifics, that you think will attract more students?
SB: As you may be aware, before I even started, I commissioned an external group to assess how we're doing on recruiting and retaining students. We're just receiving the final report from that group. This wasn't to assess individuals, it was to look at processes and tools that are in place. We got great advice that we're now codifying into specific actions that we're trying to take. The short answer is, absolutely, I can guarantee you greater investment in recruiting and admissions. Absolutely. But if all we do is dump money at it, we won't address it. Having an integrated recruiting and enrollment plan is a very in-depth process, and one that requires coordination across sectors of the University. Everything from the appearance of our campus, to the experience students get here when they come visit, to how do we communicate ... our message to students about the value of a UM education? You won't find anybody that believes more in the value of the education that you are getting. 
MN: One of the things I think you mentioned as a specific [goal] is making sure the campus looks as good as it can … I saw a recent story saying that MSU is building another dorm, so that will make two pretty high-tech modern ones, while ours are kind of looking like the '60s. What are some things you'd want to do to make our campus look more appealing, besides the fact that, of course, there's a beautiful environment around?
SB: Yeah, I think it's a beautiful environment. I think it is, full stop. What we need to do is look at every part of this institution, whether it's kind of physical, whether it's our curriculum, our student activities, our residence life, through the lens of student development and student success. I can't guarantee we're going to have big fancy new dorms, but I tell you there are models out there that have taken older dorms and more communal living approaches, and those are the best places on campus to live because of the quality of programs that happen within that residence hall. Or because of the way that learning happens everywhere around this campus. For me, it's not about building a lazy river or building a big, shiny, fancy new building. It's what happens in that building, and it's the experience of a UM education that I think we need to focus on, and that's frankly where I'd love your feedback. What are the experiential factors that would enhance your development and your growth as a student? Because we can go out and raise money and build a fancy new dorm, but if I don't think about the ways in which we are enriching your experience and building your leadership, communication, interaction skills in this beautiful setting, then that brick and mortar isn't going to be effective in enhancing your learning.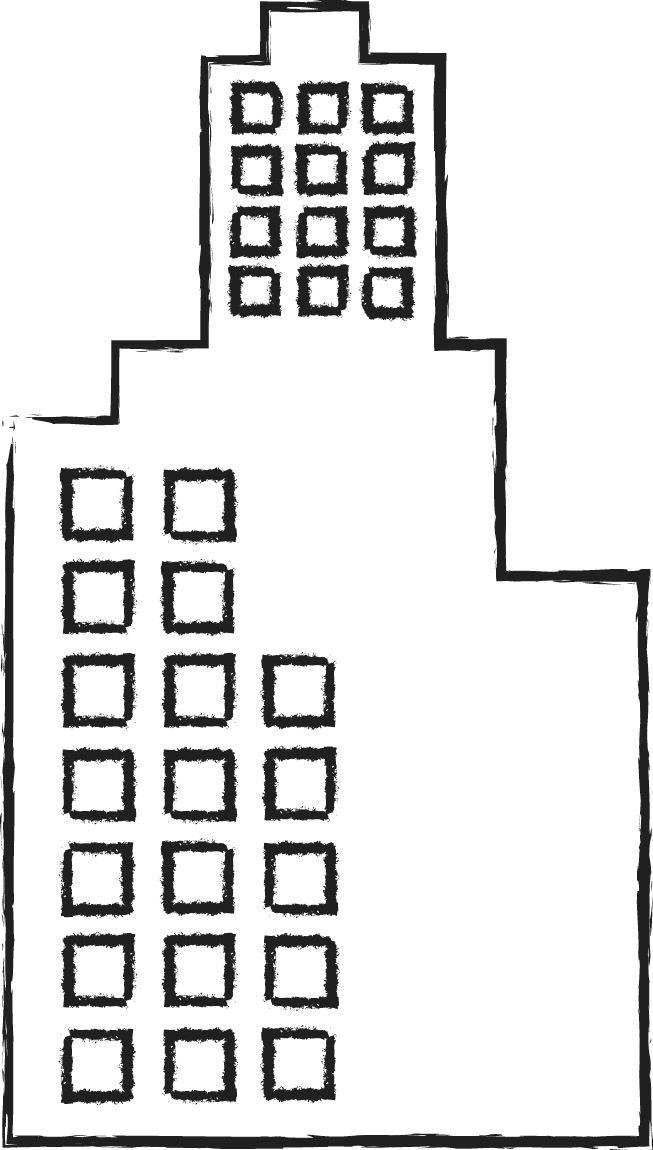 MG: We've been hearing throughout the past few years from students worried about how program cuts could affect them. Faculty and staff have been anxious about their jobs. There's the whole situation with the lecturers where notices were given and rescinded twice. What specifically do you want to do to renew the sense of trust and transparency in University leadership?
SB: What we have to do is be very clear about our strategy, our areas of focus, and where we're going to be excellent. I think we have some work to do as a community in clearly articulating the North Star for UM. The areas where we're going to clearly focus, and the areas where we're going to be world class. That may involve saying we're not going to do some certain things. I think what is hard is when you say to an organization, "We have a budget challenge, so we have to make across-the-board cuts," or, "We have to make trimmings in these areas." What we need to do is be very clear and intentional about the strategy of this University, and then make sure that the things that we're doing, we're doing them incredibly well, we're doing them with high quality. We are an institution that is very much focused on an accessible education that enhances social mobility. And one that is efficient and low-cost. That's what you deserve. And so I'm going to be working to be very clear and to be transparent about that, but intentional about it as well, and so that we're clear about what we're going to do. Does that mean that there won't be some tough decisions? No, it doesn't, but we're going to make them together, and we're going to move forward, and that's, I think, really important. In fact, I was just talking to the APASP task force; that's what I just sprinted over from. I'm working with them. I'm working with our student leaders, our ASUM, as well as our Faculty Senate, our staff senate and all of our shared governance groups to articulate a path to do just what I said. 
MN: In his first tenure as head coach, Bobby Hauck [stonewalled] Kaimin reporters from press conferences after they asked legitimate questions involving criminal activity by football players. National publications like ESPN wrote about how he and the athletic department treated the Kaimin and members of the press in general. He's back, as we all know. How do you plan to improve UM athletics' relationship with the press?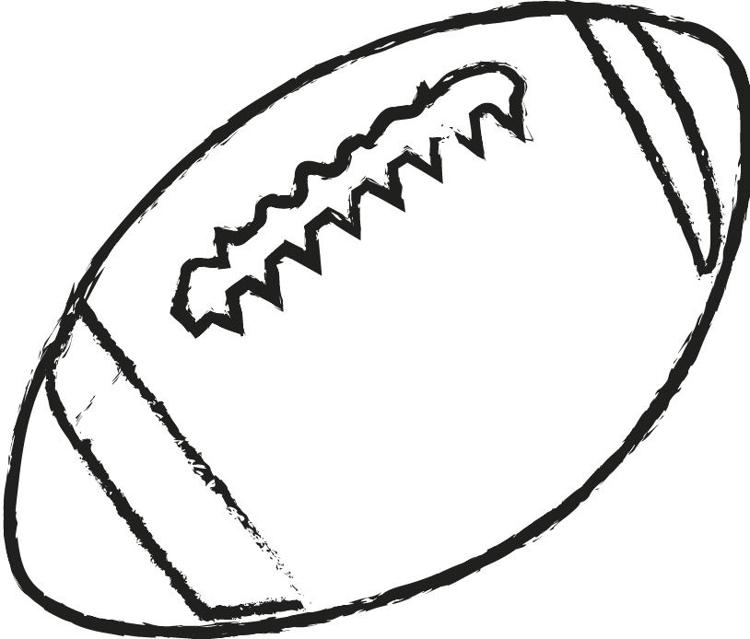 SB:I have been very clear, not only just with Coach Hauck, but with Athletic Director [Kent] Haslam and all of our coaches. I said, fundamentally, our athletics programs are about developing leaders of character for this city, for this state, for this country. I truly believe in the value of a UM education, that you get education whether it's in a residence hall, or in this case, on the athletic fields. Our focus is developing young men and women in a very formative period of their lives, and athletics is really just part of that development process. 
Now, obviously, we want to win, but I think the nice part about it is when you focus on the development of, and nurturing of, young leaders, wins follow. That's the irony of all this. If you focus on the things that are important that you should focus on anyway, the things that people typically focus on like wins — those things happen by consequence. And I've been very clear about that with our coaches. 
Coach Hauck, admittedly, mishandled that situation, full stop. He didn't handle it well, and I think it's a mark that he admitted that to me in the first discussion I had. In his press conference, when it was announced, he very much said that. I think he made some poor choices, as we all do throughout life. I think it's a mark of maturity and growth, recognizing and acknowledging, in a very public way, mistakes he had made in the past. I think the way we comport ourselves in our athletics programs, both as players, and as coaches, and as administrators and as fans, is a very important part of the excellence of this University. I want our programs to have tough players, but I want them to be professional players. Not in the professional sense that they get paid, but that they act with class and professionalism and grit. That's what a Griz athlete is today, and that's what we're going to help them continue to be. Coach Hauck clearly understands my expectations, as does Athletic Director Haslam and all of our coaches.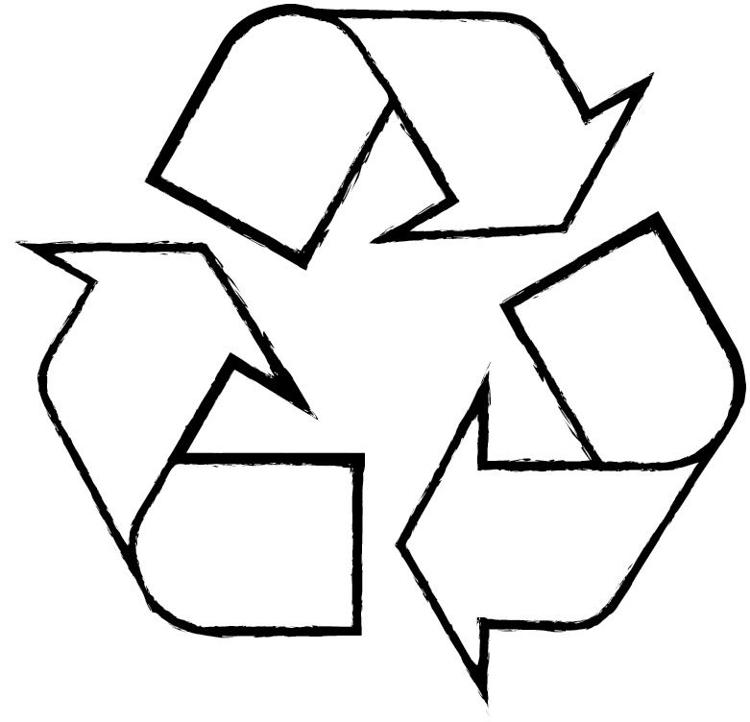 MG: Last year, UM was ranked as a bronze-level sustainable campus, but the sustainability group that did the ranking rated UM a zero out-of seven in the category of investments. Though it's kind of died down in the last year, I would say student groups have repeatedly called on the UM Foundation to divest from fossil fuel companies and have been in the past ... I wouldn't say stonewalled, but Royce Engstrom was publicly against the idea. I'm curious where you stand on that issue and what you're going to do to address it.
SB: It's a tough one, to be frank with you. Braden [Fitzgerald, ASUM President] and I have spoken about it. I think the challenge that comes with divestment is: How do you come up with a set of criteria that are consistent and measurable? How do you assess a company? Because we might be surprised by what some companies, who might be construed as fossil fuel-encouraging, some of those companies are actually doing some of the biggest research and development on alternative energy, I think, to have a clear framework, a consistent and objective framework for how you make those divestment decisions is really complex. 
What I will say is there are people who are looking at social responsibility. I think BlackRock Investments, if you read in the news over the last few weeks, has looked at the social responsibility of companies generally, maybe not just on natural resources itself, but social responsibility in general, as a criteria for how they're investing. This is a really, really complicated issue and hard to implement in a fair, objective, consistent way. I think that's one of the reasons it's been such a struggle. But I think there are some models out there that we should look at, in terms of social responsibility, in terms of where our foundation invests its money. But it's a really tough issue that you don't enter into lightly. If you do something like this, it has to be consistent and objective. And that's a really, really tough task, and those are really high bars to achieve.  
MG: Sure, but at this point can you say whether you're in favor of moving UM toward divestment?
SB:No, I cannot, because we don't have a clear plan for what divestment would mean. I'm interested in a conversation about how our foundation, like other places, would make social responsibility an important factor in how we think about those investments. I'd like to have that conversation. But no, when I haven't seen a clear plan for what divestment would mean, I think it's very, very premature for me to say, "Yes, we are going to do divestment" when I don't even know how you would define the companies that would fall within that category of divestment, and how you would define companies that wouldn't. And I think it's really tough to get those lines. But I'm certainly happy to have a conversation about it, but absolutely not, I can't say, "Yeah, we're going to proceed with divestment."
MN: Would you support increased transparency so people can know where we actually are with divestment? Because now the foundation kind of operates as a black box.
SB:These are conversations I'm certainly happy to have. I wouldn't tell you that in the first of week and a half of the job that I know exactly how that process works and the history of what's happened before, but as I said, Braden and I just had a conversation about it. I'm getting to know Cindy Williams, our [Foundation] CEO, in understanding how the foundation supports the priorities of the University. It's something I'll investigate.
MN: What do you see as the biggest challenge students face at the University of Montana?
SB:  I think it's really premature for me to answer that because, you know, I just got back, and I'm trying to make sure I spend as much time as I possibly can with students. I've gotten to interact with a few, just the ones that were around over break, but I think if I were a student at really any university… I haven't had a 40-year career, and 15 years from now, if you look at the data, of the jobs that will exist that I could do, 50 percent of those jobs don't exist today. How do I think about my education in making sure that I'm prepared not just for that job that I'm getting in a year and a half from now, [but] that I'm setting myself up to be able to adapt, be a lifelong learner, be a creative problem solver who can thrive in this very complex and dynamic world that you're entering? I think if I'm a student today, that's exactly what I'm concerned about. I think the good news is, I'd be very happy if I were at UM with that concern out there, because a UM education does prepare you pretty well to be a creative, agile problem solver. My biggest concern would be, okay, what can I be doing right now to prepare myself for that world? How should I be structuring, and how should I be taking advantage of things here at UM that help me to do that?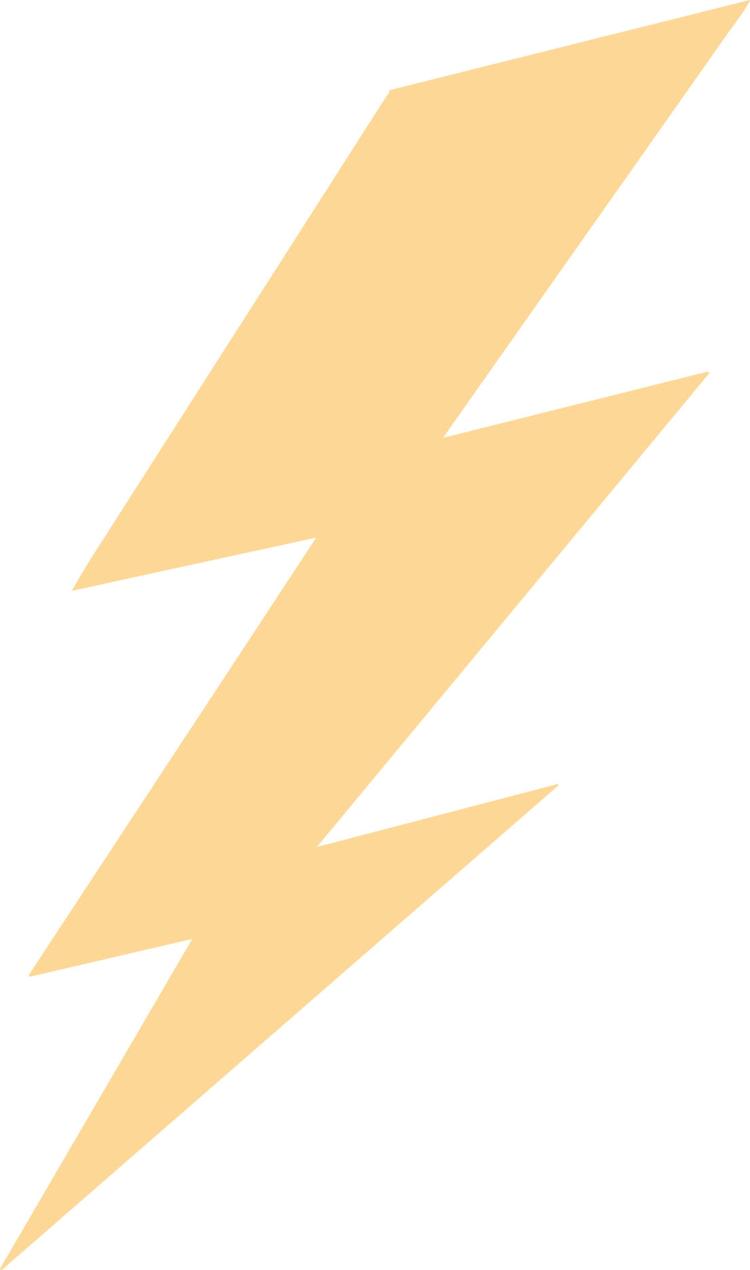 MN: I guess that puts us onto the lightning round.
SB: Oh, man. 
MN: Moose Drool or Coldsmoke?
SB: Moose Drool.  
MN: Best book you read recently?
SB: Does it count if I'm reading it with my kids?
MN: Sure, if it's one of your favorites. 
SB: My 7-year-old and I just read the new Harry Potter. I think one of the other ones I just finished [was] a book called "College Unbound," which is looking at the structure of what college is. And one that I'm part way through, but really enjoying, is "Promise Me Dad" by Joe Biden, which I think is just a great reflection on loss and continual adaptation and continual growth through loss. Those are most recent ones.
MG: Harry Potter's always a crowd-pleasing answer. What's the best album you listened to in 2017? 
SB: Ooh. Leon Bridges, you know Leon Bridges? And I can't remember the name of the album. 
MN: I think it was "Coming Home."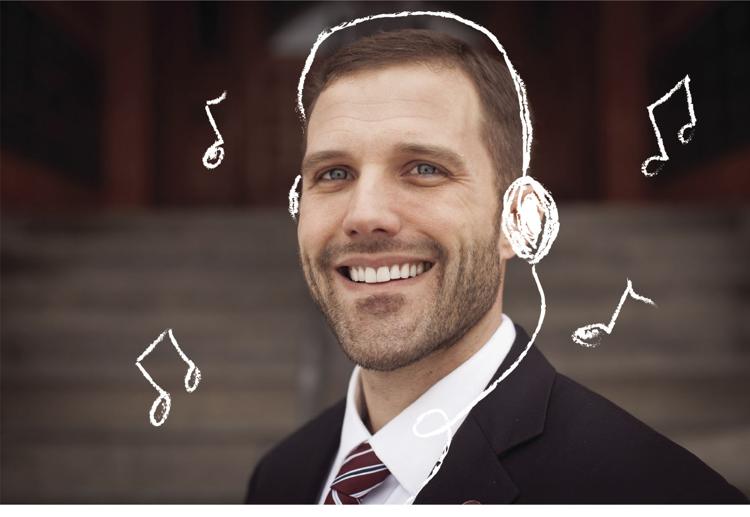 SB: "Coming Home," yeah. I think that was really good, although Nathaniel Rateliff and the Night Sweats, who are coming here by the way… Maybe it was 2015. I think that's the title, Nathaniel Ratecliffe and the Night Sweats. And then I've been listening to Zac Brown Band and just their greatest hits, which is one that's been on my playlist quite a bit this year, too.
MG: This is more a suggestion, but we think you should make a Spotify playlist for UM students in the tradition of President Obama.  
SB: I think that's a great one, all right, I will. You guys might have to help me a little bit with it at some point. You guys have got to introduce me to some of the things I might not see out there right now. 
MG: You should ask the kids at KBGA; they'll show you some weird stuff, for sure.
SB:I'd love to do that.
MN: Come October, will you stand by the person who puts the pumpkin on the Main Hall spire? 
SB:You know, I think we have to be really ... That's a very, very dangerous activity that I've read about from the newspaper, and I think the last thing we want to do … It's not responsible of me to encourage activities in which someone could lose their life. It's pretty cool to see it up there, and I get it, but it'd be really hard to say to a mother or father, "Yeah, you encouraged people to undertake an activity in which their life was put at risk." I can't do that.  
MN: Last one, "Game of Thrones" or "Stranger Things" 
SB: You know, I have not been a big fan of either of those, actually. But I think I have to say "Game of Thrones," but I've not been a junkie on either of those ones. 
MN: Me either. Is there one that you currently are into?
SB: Here's the thing: when you have young kids, you work, you [and your spouse] try to talk to each other for an hour, and then you fall asleep as you try to start a video. I think the things we have watched and have enjoyed are things like, I like "The Crown," "House of Cards." I think "House of Cards" is a little problematic now, obviously, and, some of those series. I think another one that's also a little bit controversial now, but, "Master of None" is a good Netflix series. But yeah, I haven't spent as much time on "Game of Thrones," but I'd have to say "Game of Thrones" between those two. Any recommendations for me?
MG: We're not cool. 
SB: You'll realize when you go through a period of life that I'm in the thick of, where all you do is work, spend as much time when not working with your kids, and sleep six hours a night. And that's the phase of life that I'm in. As my kids get a little bit older, they still like to hang out with me, that's not going to be the case for me for very many more years. So I have to take advantage of that now. When that becomes the case and they don't really want me around, then I'll get back up on some of my TV series. For now it's reading with them and doing the best I can here with you all. 
MG: I have one more for you, actually, since we are a student newspaper. Did you smoke weed in college?
SB: I didn't. I went to West Point and I would have gotten kicked out had I done that.