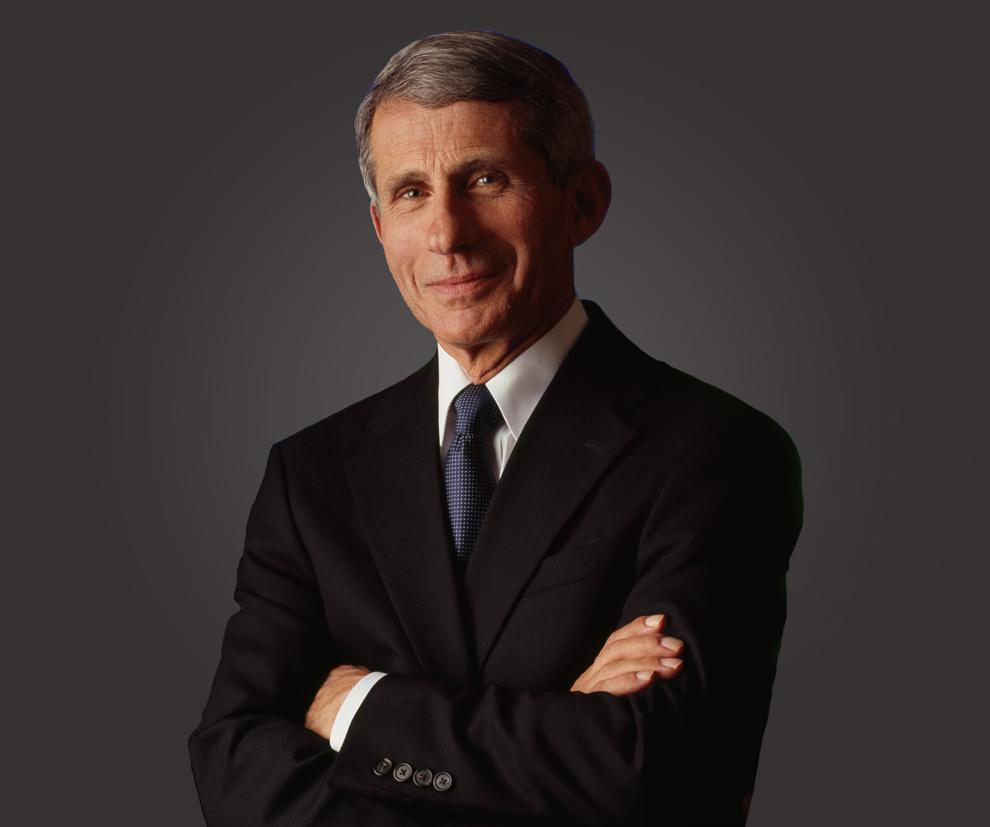 The nation's fight against COVID-19 brought Dr. Anthony Fauci, director of the National Institute of Allergy and Infectious Diseases, back into the public arena. Dr. Fauci has been at the forefront of the United State's battle against COVID-19 since the virus arrived last winter, and since then, a new generation has quickly become familiar with the man previously known for his work during the AIDS epidemic. 
"I think that we could probably, as we get into the fall of 2021, begin to approach a degree of normal," Dr. Fauci said in an interview Friday. "Maybe not completely the way it was."
As the pandemic raged, Dr. Fauci became the face of the federal government's scientific response. He has kept the public updated as the medical understanding of the coronavirus shifted and the future was unclear. In a time filled with fear and uncertainty, Dr. Fauci became the symbol of rationality and calm for many in the nation.
Last year concluded with hopes of a speedy vaccine distribution, but the rollout has fallen short of expectations. After a holiday season of COVID-19 fatigue and new variations of the virus cropping up, things appear worse than they did last spring. 
In an exclusive interview with the Montana Kaimin, Dr. Fauci discussed the current state of the nation's fight against COVID-19 and the work still to be done, as he prepared to headline the University of Montana's virtual Mansfield Lecture on Feb. 17. 
This interview has been condensed and edited for clarity.
Montana Kaimin: Missoula is a small community, and the University of Montana is a smaller public university. What made you decide to give the Mansfield Lecture in February?
Dr. Anthony Fauci: Well, you know, we have a strong affinity to the state of Montana. A very important part of my institute is in Hamilton, Montana, which is referred to as the Rocky Mountain Laboratories, even though it's physically dissociated from the campus here.We feel that the Montana component of the Institute is equally as part of the Institute, the National Institute of Allergy and Infectious Diseases, as anything else. We really do feel that part of our home from a scientific standpoint is in Montana, and that's the reason why I felt it would be appropriate for me to give a lecture in the state that houses one of the important components of our institute.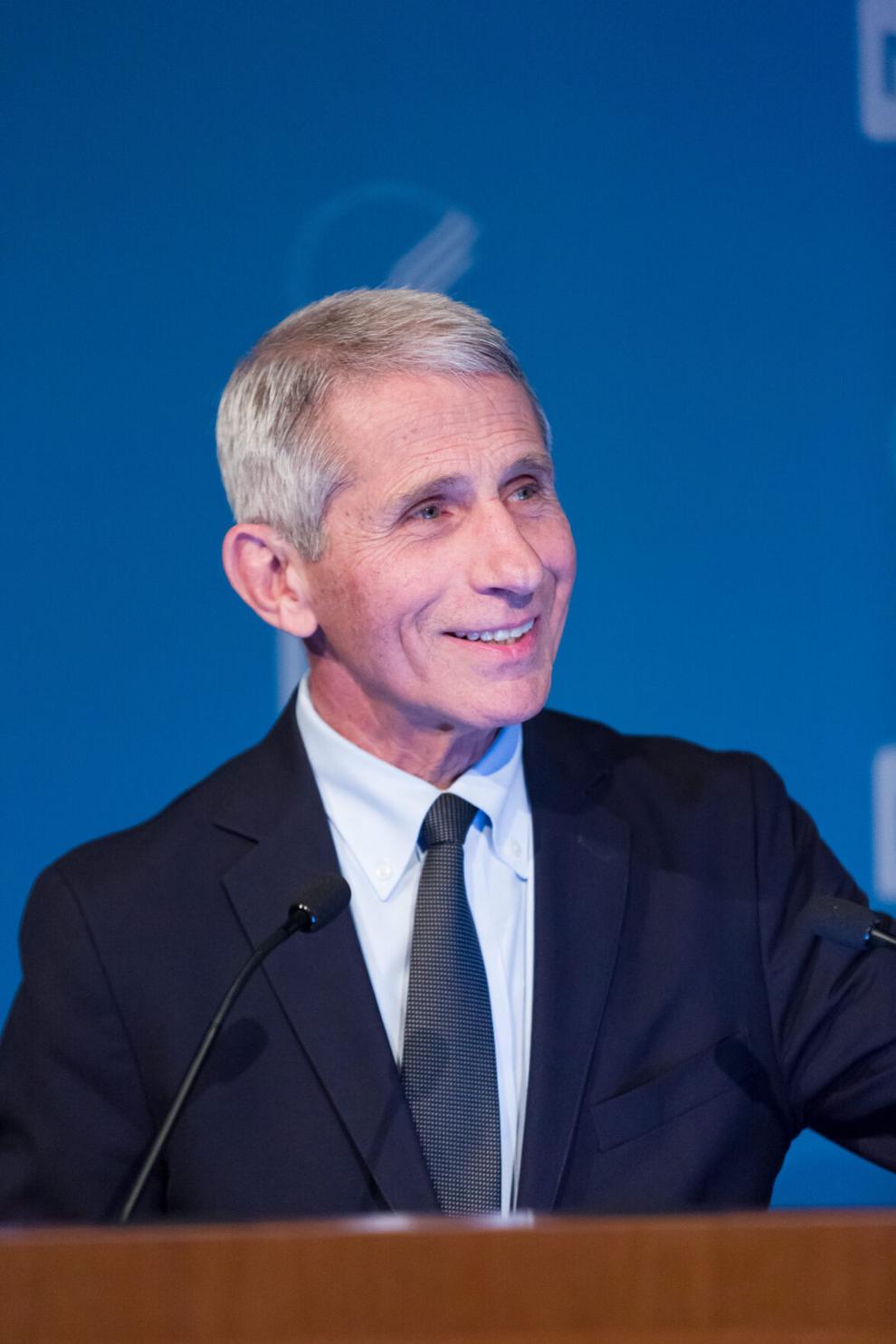 MK: With regard to messaging, do you think there's been enough outreach to the more rural areas of the United States like Montana?
Dr. Fauci: Well, you know, we have tried to do that. In fact, often in our public outreach, we get involved with giving interviews to radio stations and TV stations that are not the classic New York, Washington-based networks and cable TV. We try to do some of the local stations, and I think we've been pretty successful in that kind of an outreach.
MK: Staying focused on Montana, public health recommendations have been for small gatherings to be held outside if possible, and as you well know, Montana, and much of the northern United States, doesn't have the luxury of mild winters.What would you advise for those looking to get together indoors this winter?
Dr. Fauci: That's a very good question, there are a couple of things that one can do. You could limit the size of the gatherings—the social gatherings. You should try and restrict it to people who have been taking equal care to avoid infections, like people that might get tested occasionally, that consistently wear masks and consistently avoid crowded settings. If you have a social gathering, you should try [as best as possible to] restrict it. Also, you should remember that you've got to wear masks, even indoors. Now obviously, if you're having a meal or you're having a drink it's tough to do that because you've got to take the mask off when you eat and when you drink, but as to the extent that you possibly can, continue to wear a mask. The other thing that you can do that I do is that, even though you're indoors, try to keep the ventilation and airflow going, like keeping a window open or a door cracked to try and make sure to the extent possible that you have a good degree of airflow. 
MK: Over 410,000 Americans have died from COVID-19. This is despite a vaccine being developed with unprecedented speed. How did a country with the medical knowledge and capabilities of the United States get to a place where it has the most COVID-19 deaths in the world? 
Dr. Fauci: We're a big country, and we have a diversity of physical, geographic, cultural and population differences. We have 50 states that tend to want to do things a little bit differently, and I think there are probably a complexity of reasons why we have suffered so badly. I think one of the reasons [the U.S. has been so heavily impacted] is we didn't do things in a unified way. When you have an infectious disease that has the capability of rapidly spreading from person-to-person, you have to have somewhat of a uniformity of response. We didn't have total disagreement, [but] we didn't have total agreement, and many states actually made public health measures a political issue, like refusal to wear a mask. Those are the kinds of things that get in the way of an adequate public health response. I think if you really want to face the facts about what's gone on, there has been really a very disparate, inconsistent response in different parts of the country. 
MK: Yeah, and do you see that kind of varied response continuing? Or do you see any reason to be hopeful that that disparity may lessen a bit?
Dr. Fauci: Well, I would hope that it does. I hope that when people start to see and ask themselves, "How is it that such a rich and powerful country has done so badly compared to others?" they realize that that may be due to some of their own behavior, and I hope that behavior changes.
MK: Turning to the vaccine, there's been a new kind of technological approach in terms of developing some of the vaccines. Pfizer and Moderna were the first two vaccines to receive emergency use authorization from the FDA, and they began distribution in December. They utilized messenger RNA technology for their vaccines, and I'm curious, do you see these messenger RNA vaccines as a potential new norm for vaccines?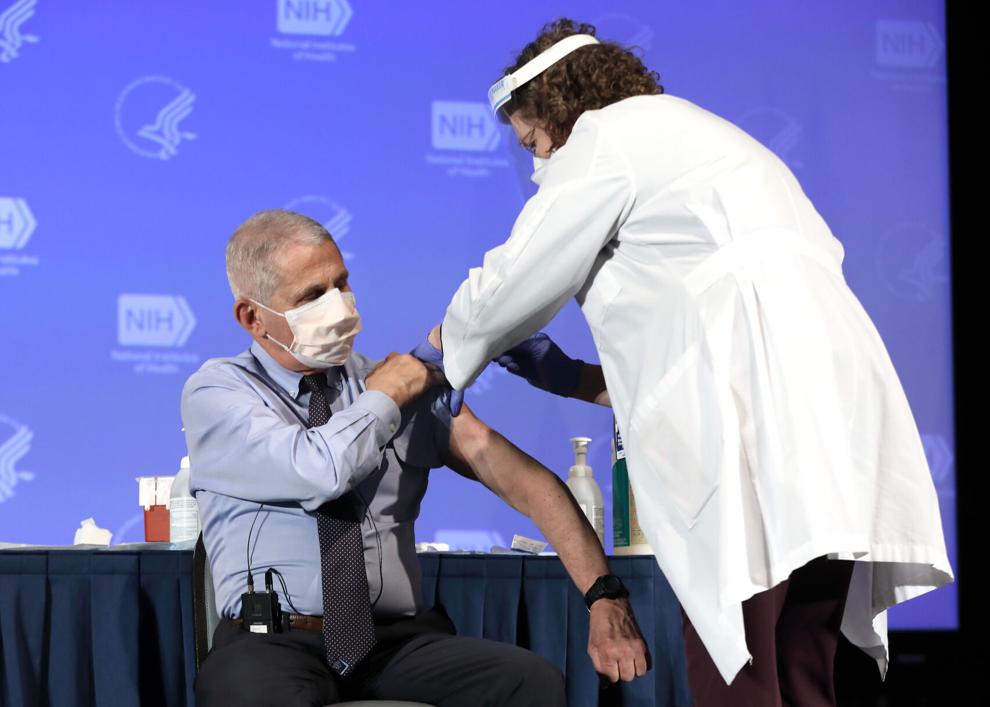 Dr. Fauci: I wouldn't say it's a new norm. I would say that there's going to be a lot of interest in utilizing this platform technology for vaccines and diseases that we have not been successful in developing vaccines, for example, HIV, tuberculosis, and malaria and maybe even vaccines against some cancers. I think you're going to see a lot of interest in determining if this new, very interesting technology can be successfully applied to other diseases where we have not had as much success. 
MK: The United States fell well short of its goal of vaccinating 20 million Americans by the end of 2020, so I'm unsure if this timeline has moved, but Lt. General (Ret.) Paul Ostrowski told MSNBC in late November that all Americans who want a vaccine will be able to get one by June. Many college students are considered low risk and will presumably be near the end of the line to be vaccinated. When do you think college students will start to be vaccinated?
Dr. Fauci: I would hope that it would be as we get into the summer. We want to get through the higher priority groups by the time we get to April, so I would think anywhere from May onward that we'd start to get caught up. Otherwise, healthy non-risk college students toward the end of the spring in the beginning of the summer. I hope it will be closer to May than June.
MK: Is the expectation that college students will be vaccinated with the rest of the general public?
Dr. Fauci: Yes, I would believe so. Yeah.
MK: Even when the vaccine is available, some college-age students may not be in a rush to be vaccinated or they may not get it at all because maybe they've already had a mild case of COVID-19, or maybe they haven't had it, but they just have very little concern about it.What would you tell these students?
Dr. Fauci: I think everyone needs to get vaccinated, not only to protect yourselves—because even though the likelihood that you're going to get a serious illness is low, it's not zero, and a lot of young people, proportionately few, but in numbers, significant amount, have gotten serious disease—but also to help protect those around you, as well as your family. If you get infected, even though you don't get symptoms, you could then inadvertently infect someone who actually would have a serious outcome. It's not only a personal responsibility to yourself, but it's a societal responsibility that you have to have because you want to be part of the solution to end the outbreak, not part of the propagation of the outbreak.
MK: There's obviously some hesitancy in general in the United States about the vaccine. I know a group highlighting that issue has been minority groups, specifically African Americans, due to some historical abuses of that group when it comes to vaccines. Is there any reason to think that younger people would also have a kind of abnormally high hesitancy to the vaccine?
Dr. Fauci: I would hope not, but I think the reality is that if they don't think this is particularly serious, that they may say to themselves, "why should I get vaccinated?" It's a very safe vaccine, and it's highly efficacious, so I would hope that young people do feel the responsibility for themselves, as well as for the community to get vaccinated.
MK: Something even more controversial than people getting vaccinated has been wearing a mask, the public health measure of wearing a mask has become very political in the United States. I know you mentioned it earlier, and I'm curious if you think, like public health institutions, like the National Institute of Health, if they can continue to be effective in an increasingly polarized political environment?
Dr. Fauci: The National Institutes of Health is a bit different because we do research, and even though there is politicization of wearing a mask, the research that we do, to actually do the fundamental basic and clinical science, developing of interventions like vaccines, diagnostics, and therapeutics, understanding the pathogenesis of disease. That is not going to be influenced by a polarized environment. What gets influenced more is trying to implement public health measures, which each of us all are responsible for. As an organization, the NIH is responsible, much more for basic and clinical research than it is for a public health message. I get out there as director of one of the institutes trying to spread a public health measure.For me, polarization is a negative element and a negative issue to get the message across. For my institution, for what our goal is, about basic and clinical research, that in some respects, we're a little bit dissociated from that. 
MK: In the article, "Emerging Pandemic Diseases, How We Got to COVID-19," published back in September, you and Dr. Morens talk about entering a "pandemic era." The article explained that some of the many complex factors for the emerging diseases we are seeing are environmental, such as human populations displacing animals who may carry some of these emerging diseases. If this lack of "harmony" between man and nature continues, how often could future generations experience devastating pandemics such as COVID-19?
Dr. Fauci: I think it will continue the way we're seeing it now. As you look at what we've experienced, just here, as well as internationally over the last few years. We've had pandemic flu in 2009, had Zika in South America, we've had Ebola in Africa. We've had a number of brand new diseases for the reasons you mentioned, the encroachment of the population on the environment, either the animal human interface, you know, eliminating, encroaching on the forests, particularly in areas of the world where there isn't much human habitation. When you encroach upon it and invade, as it were, the human animal interface, you could start seeing more outbreaks. 70% to 75% of all the human outbreaks of new diseases are zoonotic, namely, they come from an animal, and that's what we were saying, in our paper that we wrote, is that we've got to make sure that we will be really careful in how we encroach upon the world of animals, as well as the environment. I do expect that if we keep it up, we'll continue to see outbreaks and pandemics.
MK: Do you think that rate is going to increase how often we see it or is that too hard to tell at this point?
Dr. Fauci: I think it's too hard to tell, but I certainly don't think it's going to diminish, so if anything it's going to increase.
MK: My last question is related to this idea of a post-COVID-19 world. I'm curious, when do you think we will get back to a semblance of normalcy, and what does that normal look like? 
Dr. Fauci: Yeah, well, it's really going to depend on a number of factors, so it's difficult to predict because you don't know if these factors are going to come into place. One of the most important things is, "What is the level of uptake of vaccines?" In other words, "What percentage of the population do you need to get vaccinated to get herd immunity?" Until we get herd immunity I don't think we're going to get back to any degree of normality. We can reach herd immunity if 70% to 85% of the population gets vaccinated, added to the people who've already been infected and at least temporarily would be protected. If that happens—if we roll out the vaccine program successfully—I think that we could probably, as we get into the fall of 2021, begin to approach a degree of normality. Maybe not completely the way it was. I don't think we could abandon all public health measures, but I think we''ll be able to be less stringent on many of them and feel that we're approaching a degree of normal.I would say that would be sometime in the fall, late fall of 2021.