They waited until nightfall when the villagers of Bol were sleeping. Carrying nothing more than an overnight bag and passport, Sarah Halvorson and five other Peace Corps volunteers took off over the moonlit Sahara dunes.
Halvorson looked back toward her home of nearly a year on the Chad River. The desert air was cold on that December night in 1990 as a coup against President Hissène Habré shook the central African nation of Chad. Thousands of political killings and systematic tortures occurred under Habré's dictatorship, according to the international watchdog agency Human Rights Watch.
Halvorson, then 22, had been in the region for less than a year when the country boiled over.
+17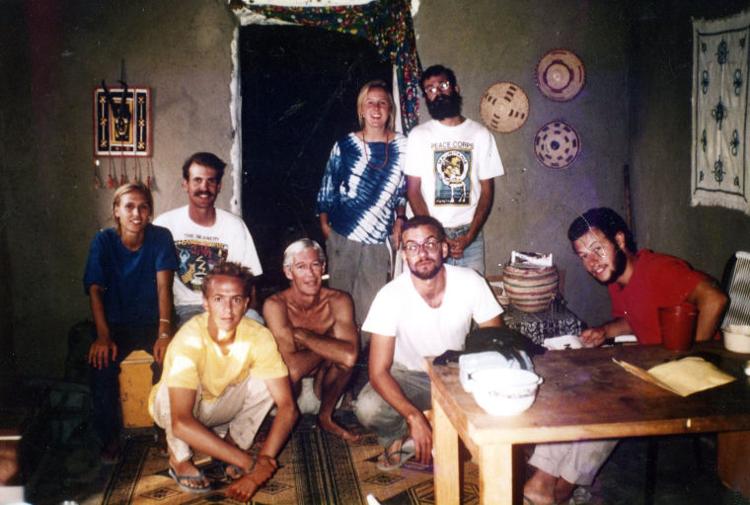 Only one road led to the capital, N'Djamena, where planes waited to evacuate foreigners — the same road members of the falling government were using to flee the country.
"The coup has been successful," their radio blared. "Habré has been pushed out — there is lawlessness, looting and rampaging in the capital's streets —one of three evacuating flights has already left."
For nearly 36 hours, the volunteers relied on BBC News Africa for updates on the war as they made their way to the capital — there was no phone and no one to tell them what to do.
But then, the radio was gone.
---
Halvorson, who now works at the University of Montana, was pulled toward the Peace Corps during her junior year at St. Olaf College. The English and Asian studies major spent six months abroad, immersing herself in the cultures of countries like Egypt, India and Nepal.
"I saw a lot of poverty, so much poverty, yet I saw amazing examples of people trying to address community needs," Halvorson said. "I had a real interest in trying to understand community resilience."
After returning from the program in 1989, Halvorson applied to the Peace Corps and was posted in Chad, a nation most volunteers avoided.
+17
Arriving in Bol, she quickly learned the villagers took deep pride in their horsemanship, a tradition born of both passion and practicality in the vast, empty desert. 
Halvorson soon had a horse of her own named Zeoro.
She immersed herself in the Chadian culture — she especially loved the Muslim ritual of prayer five times a day, though she did not convert.
Bol is a gardening community in the channels of Lake Chad, whose waters they only saw three weeks out of the year due to drought. When the water receded, the villagers used the rich soil for growing corn.
Using her background in irrigation techniques, Halvorson focused on clean water resources for Bol.
She had been there nearly a year when a telegram arrived from the Peace Corps director notifying PCVs that he wanted to meet in the capital.
That was code for, "Shit is hitting the fan, get the hell out of there," Halvorson said.
+17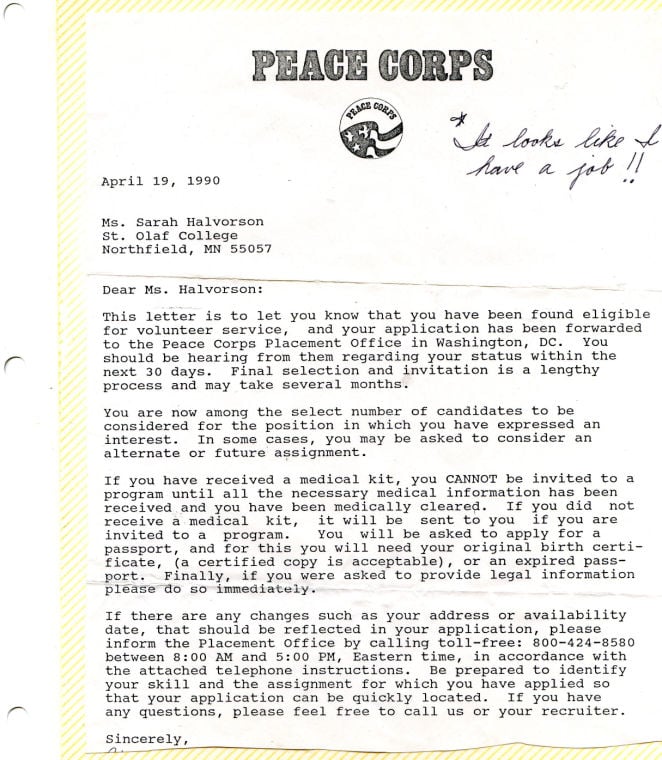 At 3 a.m. on Nov. 31, 1990, Halvorson and the other volunteers walked to the house of a white-haired PCV who had a truck. The small group began driving across the desert.
As dawn broke, they stopped in a village where they knew of an American non-profit worker.
After they arrived, a group of four soldiers pulled up to the worker's house with AK-47s raised and demanded their truck, diesel fuel and money.
The men wore green fatigues and looked ragged, Halvorson remembers. She could see the fear in their eyes — they were as desperate to flee Chad as the PCVs. Halvorson surprised herself, keeping panic at bay as her mind calmly ticked through the possibilities: If the soldiers wanted to escape, kidnapping the volunteers would only heighten their risk; if they wanted to kill the volunteers, they would have simply done so and taken what they wanted.
Together, the PCVs answered the soldiers' demands. They lied.
The soldiers could have the truck, but it didn't run. They had no diesel or money.
In too much of a hurry, the soldiers continued on.
The taste of fear stayed with Halvorson when the Chadian villagers told the seven Americans to hide. If Chadians — strong people callused to danger — were scared, Halvorson knew it was bad.
Halvorson and the others took shelter in the village leader's compound — a mud hut surrounded by a gated wall 10 feet high. They were finally able to use a radio to contact the American embassy. In the darkness, they huddled in sleeping bags and listened to BBC News from the leader's courtyard.
 "The capital is in chaos," the voice on the radio said.
Suddenly, they heard a truck pull up outside the gate with soldiers yelling in Chadian-Arabic.
Someone had turned them in.
The women ran into the hut and the men to the cover of the compound latrine as the soldiers entered the courtyard.
"Where are the white people?" the soldiers shouted at the village leader with AK-47s in hand. 
Heart pounding, Halvorson tried to control her breathing. She put a hand on the shoulders of the trembling volunteer next to her, whose nervous laughter threatened to expose them.
Watching from the cover of an awning, Halverson saw the white-haired PCV burst out of his hiding spot, screaming, "Here I am – I am alone."
He looked confused, almost deranged. Like an elderly man on the edge of losing his mind, Halvorson thought. His thinness accentuated the look of madness. 
She waited to hear gunfire.  She waited to see her friend killed. She waited to be discovered.
Instead, the soldiers settled for taking everything in sight that belonged to the Americans before leaving — including the radios.
The volunteers had to run again.
The village leader escorted them to the neighboring blacksmith town. Halvorson watched the lights of fleeting trucks all night, not knowing the village leader was being held at gunpoint by soldiers looking for "the whites." She also didn't know the leader had successfully given their location to the embassy.
The following day, a Frenchman piloting a helicopter came for them, and they caught the final flight out of  the capital to Paris.
"There was a sense of 'American guilt,'" Halvorson said, "being able to leave and not knowing what would happen to the Chadians stuck in the conflict, people who had worked to protect us." 
---
Today, Halvorson is a geography professor at UM. She also gives advice to students thinking of joining the Peace Corps.
In the 52 years since the Peace Corps' inception, nearly 800 UM grads have served in the program, according to the UM Peace Corps representatives' office. Missoula leads the nation per capita for volunteers serving with the Peace Corps, and Montana ranks third in the country, the office reported in May.
In April 2011, the University began the Peace Corps Prep program, becoming the third university in the country — and the first public university — to offer preparation certification.
Peter Koehn, one of the co-creators of the program and a political science professor, said there are no other universities west of the Mississippi with a prep program. UM is also the only university to offer seven specialist courses that parallel areas the Peace Corps targets, such as agriculture, health or civic engagement, Koehn said.
But according to UM Peace Corps program director Teresa Sobieszczyk, budget cuts have left the department struggling despite its growing popularity. Over 17 percent was cut from the total operations budget this year, she said. Flexible income, such as supplies and events, took a 78 percent cut. 
"We will literally be turning the phones off next month," Sobieszczyk said.
---
Emily Rich, a 2013 UM graduate in sociology, said the reason she entered the Peace Corps is the same reason she entered social work: a love for listening to someone's story and grasping an inkling of what their life is like.
Veteran volunteers have cautioned her against naive idealism.
"They told me I could leave right away," Rich said. "All of a sudden, 27 months hit me. All I could think was I won't spend another Christmas with my family and how I hadn't known that last Christmas." 
She knew the Peace Corps was what she wanted but she was 22 years old and had never left the country. The longest she had been away from Montana was three months.
She postponed her leave date and will move to Ecuador in May.
The main goal of the Peace Corps is something many people don't understand, Rich said. Some join the Peace Corps and think they are there to help the "down-trodden poor in third worlds."
"We are not there to play God in other countries," she said. "I am trying to go in a different light — I am going overseas to understand another culture."
Rich said volunteers are told to expect sicknesses such as giardia caused by microscopic parasites. PCVs are given a do-it-yourself medical kit, as most local hospitals fall short of U.S. standards, she said.  
She believes the experience will be worth it all.
"I think my view is going to change even more when I get in the country," she said. "Honestly, I think my view is still a little idealized at this point."
---
The UM Peace Corps Master's International Program is what drew Mason Bradbury to Montana for his master's in International Conservation and Development in the fall of 2011.
+17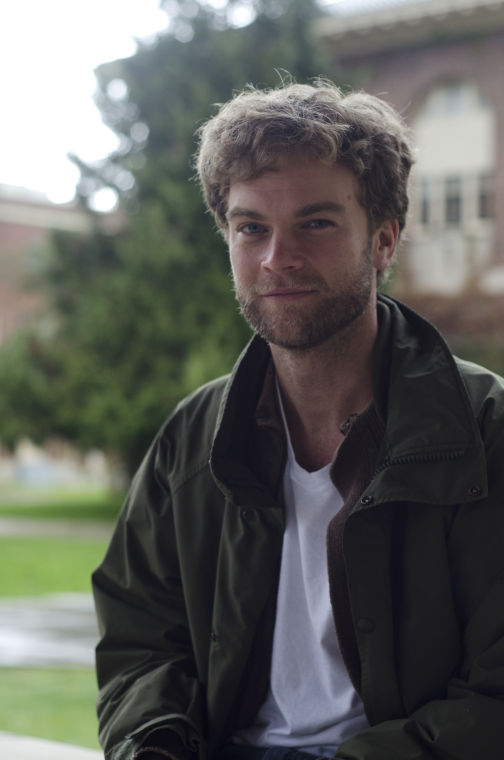 Six months later, he felt the jungle heat hit his face as he stepped off the plane in Paraguay. After ten weeks of training with 36 other PCV's, he headed to the small village of Libertad del Sur, his new home.
Libertad del Sur is a series of small farms spread out between parallel dirt roads with a school in the center.
Bradbury arrived on Dec. 13, 2011 and began working in the school to introduce environmental lessons. He convinced a neighbor to let him use a small portion of his farm for agricultural projects that would improve their soil.
"Being new to a village and culture where everything feels unknown created a sense of complete incompetence," Bradbury said.  
One afternoon as he helped a neighbor lift a cut-down tree, Bradbury slipped. He felt pain in his lower back but ignored it. He woke up early the following day to visit a friend, catching the only bus leaving at 4 a.m.
"I bent over to pick up my flip-flops and sneezed," he said, shaking his head and laughing.
The result was a herniated disk in his back, though he didn't know it at the time. After roughly four months of coping, Bradbury contacted a doctor and the Peace Corps medical staff sent him back to the U.S. for surgery.
While the Peace Corps offers medical leave, the time it took for Bradbury to recover was too long to return as a volunteer.
"I had been on site for seven months, long enough to build relationships, but I still had a sense of trying to prove myself to the community," Bradbury said. "I felt I hadn't yet done what I was supposed to do."
After six months of recovery and three months working several jobs while applying for scholarships to pay for his travels, Bradbury returned to Libertad del Sur to finish what he started — this time separate from the Peace Corps.
---
Kelsey Nelson decided to enter the Peace Corps to build relationships in the global community. A photojournalism graduate from UM, she is putting this belief to the test in Vohitrindry, a small farming village on the southeast coast of Madagascar.
+17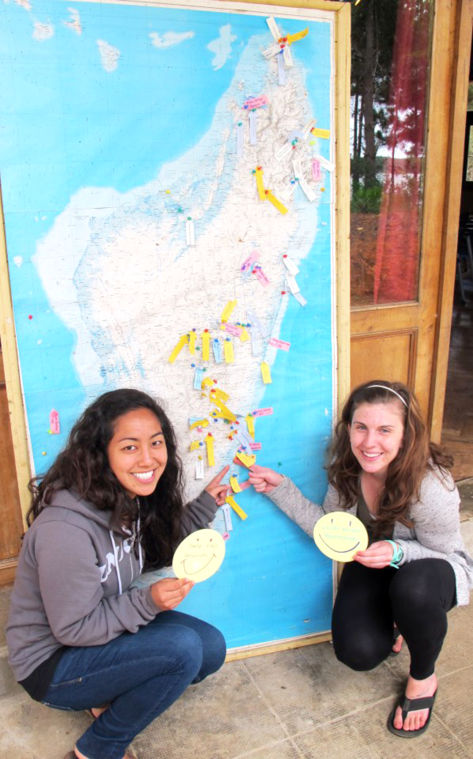 Nelson will not come home until May 2015.
Alongside the village doctor, Nelson works with 37 community health workers in eight surrounding villages. The workers are trained to deal with malaria and signs of dehydration. They also vaccinate and weigh babies, focusing heavily on children younger than five, who are most vulnerable.
The workers are volunteers with other day jobs, so staying motivated can be a challenge and a big part of Nelson's job is to keep their spirits up, she said.
"I show them how important they are to their communities, and it is so rewarding to see them feel (that)," Nelson wrote in an email.
+17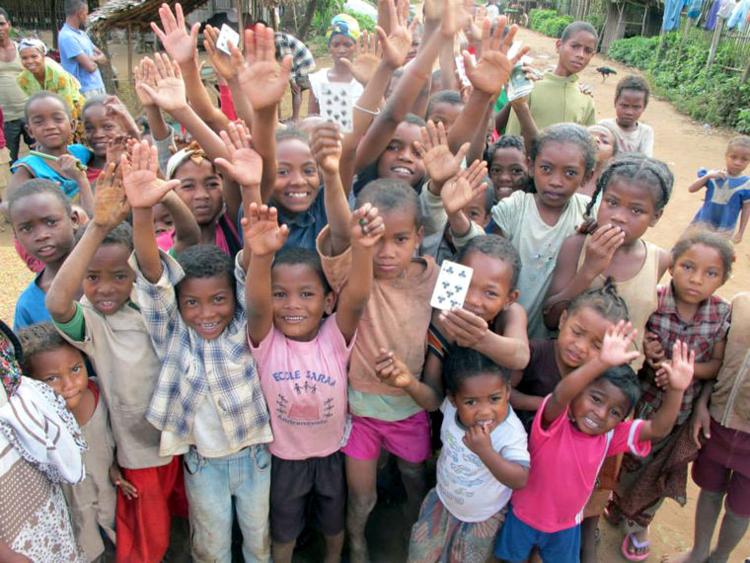 +17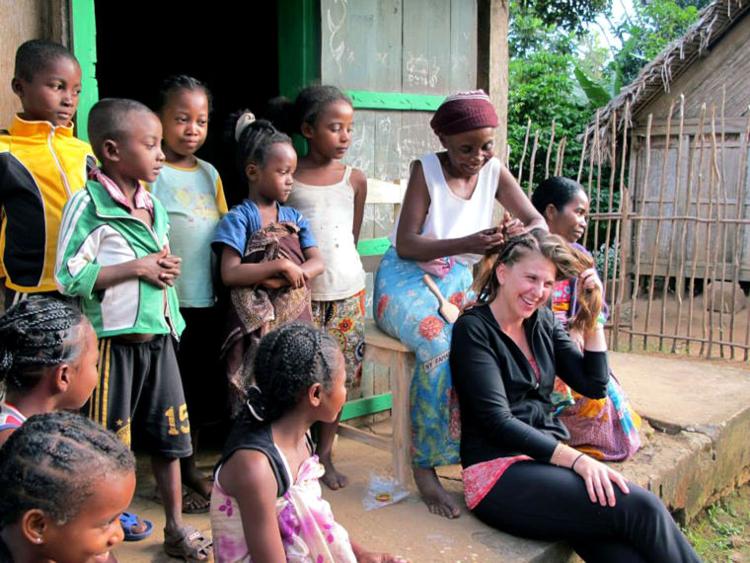 Nelson said she is in love with Madagascar and the work she gets to do. She is one of the lucky PCVs posted close to fellow volunteers. They often spend nights playing board games by candlelight. When fatigue or homesickness kicks in they boost each other's morale.
+17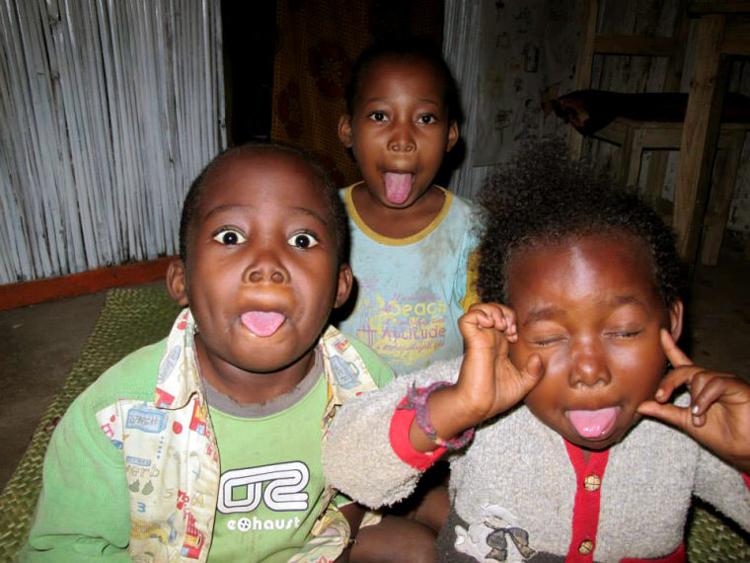 +17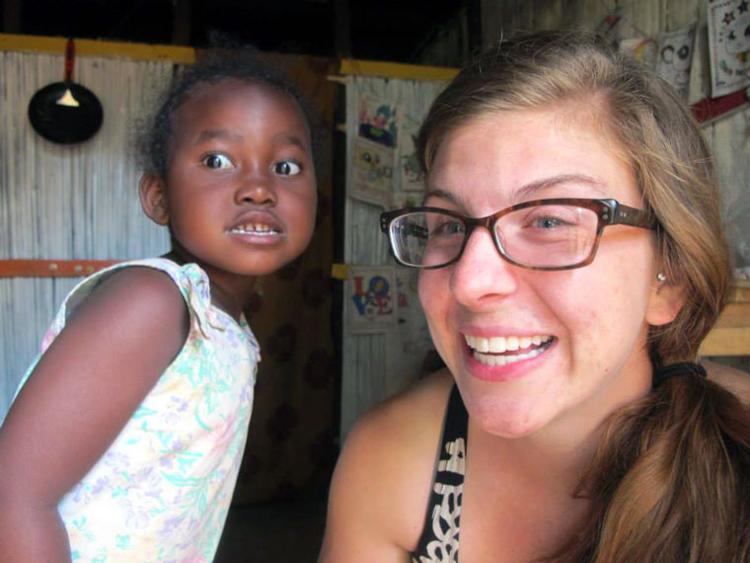 Nelson is building close relationships with the people in her village. Her best friends, she says, are all under 10 years old. 
 A few weeks ago, a villager summoned Nelson to her house. She found the woman's two grandchildren lying on the floor. The smaller of the two was the oldest, the grandmother explained. She asked Nelson what was wrong with him.
+17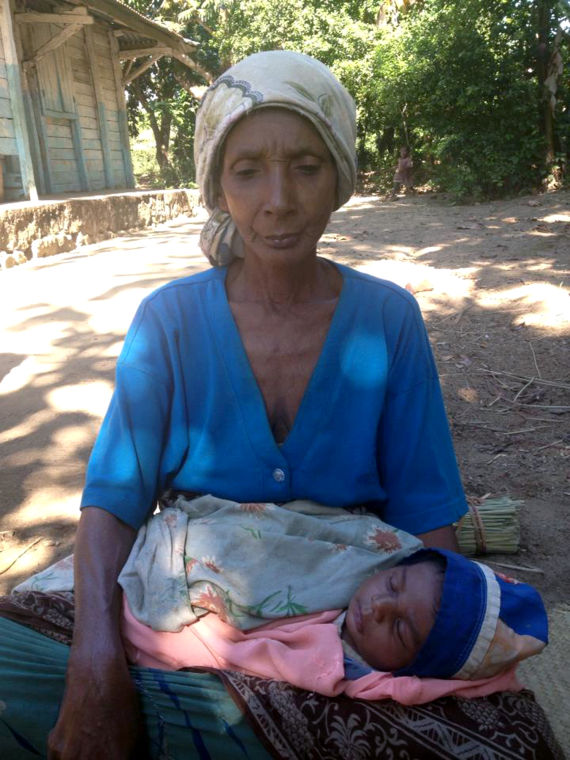 "He was four but looked only nine months old… and I had no answer,"  Nelson said. "I felt terrible not knowing and not being able to help her and her grandson." 
The children's mother had abandoned them, Nelson learned, and the grandmother, too old to work, was trying her best to care for them.
Nelson took them to a doctor — the first time the grandmother had ever met one.
"It was the first time I saw a whole family really struggling, and it broke my heart," Nelson said. "I left feeling sick… it was the first time I cried in country." 
+17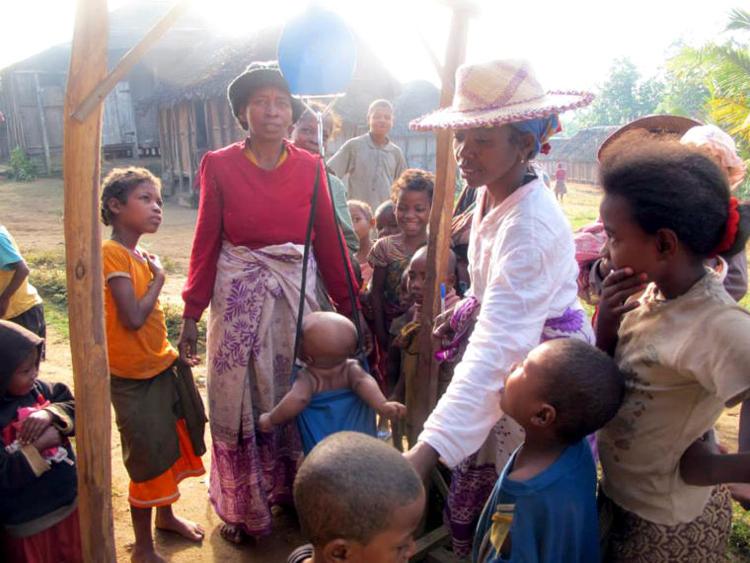 For Matthew English, a 2009 UM graduate with a geography degree, the scary part was not warfare or disease — it was loneliness and isolation.
After spending 10 months in Mali from 2011-2012, he was evacuated when the political climate became too unstable. He was reassigned to Morocco last January and will stay until 2015. 
At times English said he is verbally harassed for not being Muslim. However, there are also moments he cherishes when he makes a true connection with someone in country.
Somehow, he said, he had "forgotten that there would be starving children" in Mali. Even harder was the realization that he couldn't help them the way he had hoped — by establishing a sustainable well that could serve the community for generations — due to their surrounding conditions.
He had to tell his village he would not raise money to build a failed project. He instead launched a project to try to protect local spring water from bacteria and provide a potable source for the village. He was evacuated before he could finish.
"Leaving the poor village to watch the country fall into war from the safety of America was the hardest thing I have ever had to go through," he said. "The privilege of being American really messed with my head."
---
By January of 1991, the conflict in Chad had quieted enough for Sarah Halvorson and her fellow PCVs to be allowed back on their sites — but not for long.
Around Christmas, Habré's overthrown forces tried to reclaim power.
When Halvorson returned from celebrations in the capital, the remains of a battle littered the outskirts of her village. She could smell the fire from the trucks, still flipped and smoking from explosions.
PCVs were told to leave for good. No PCVs have returned since.
Heartbroken, Halvorson was dispatched with a driver and a teacher to collect the PCVs belongings and tie up loose ends, including selling their horses and telling the villagers that the Peace Corps was pulling out.
"All they knew is if the Peace Corps were leaving it meant their country was no longer stable," Halvorson said. "It took away part of their hope."  
Halvorson said her experiences helped her come to terms with the gap between what PCVs hope to do and what they can actually accomplish.
"PCVs might have the impression, 'I'm an American and can correct or improve the situation I'm placed in,'" Halvorson said.
After living in Chad for more than two years, Halvorson said she realized the problems of the country were structural in nature and socioeconomic on a level that PCVs couldn't do anything about.
"Once I realized that, I knew there were a lot of things I simply wouldn't be able to fix," she said. "However, PCVs can make tremendous things happen at a local level. And if we stay focused, time will show the improvements."
In 1992, Halverson moved to southern Chad and partnered with NGOs working on a project to help Chadian children survive.
She returned to the United States for further education and has since continued to work on water issues in South Asia.
Though her office in Stone Hall feels far removed from her days in Chad, she is still pulling from her experiences in worlds far away as she teaches students.
For Halvorson, PCVs make an impact in communities — but it takes time to change the world.
Twenty-one years ago, when the Imam prayed over black and white strings for Halvorson's safety the night before rescue came, she had no idea where her service in the Peace Corps would lead.
katheryn.houghton@umontana.edu