JEFF WILTSE sets up the projector in his Movie America class.
An assistant history professor at the University of Montana, Wiltse explains that the class will be watching "Do the Right Thing" today, and that it will run just a little over class time. Warned about this earlier in the year, none of the students seemed perturbed.
"Just to cut down the time though, we're going to skip a scene near the middle," Wiltse said. "It's a little graphic, and it doesn't really add anything to the story, so we're just going to skip over that."
"What's the scene about?" one student mumbled.
"Why are we skipping it?" another said.
They figure Wiltse is skipping a sex scene.
A few students jokingly complain that Wiltse is skipping the best part. He smiles, assuring them the scene doesn't move the story along at all, and there is no reason to play it. But jokingly, Wiltse alludes to another reason the scene is excluded from the class that day.
"With the atmosphere on campus, I wouldn't want to do anything to offend or make anyone uncomfortable," Wiltse said. "So we're just going to skip it today."
The off-handed comment does not reflect his personal opinions on the Department of Justice agreement, Wiltse said. It nevertheless reveals a broader change in University of Montana culture.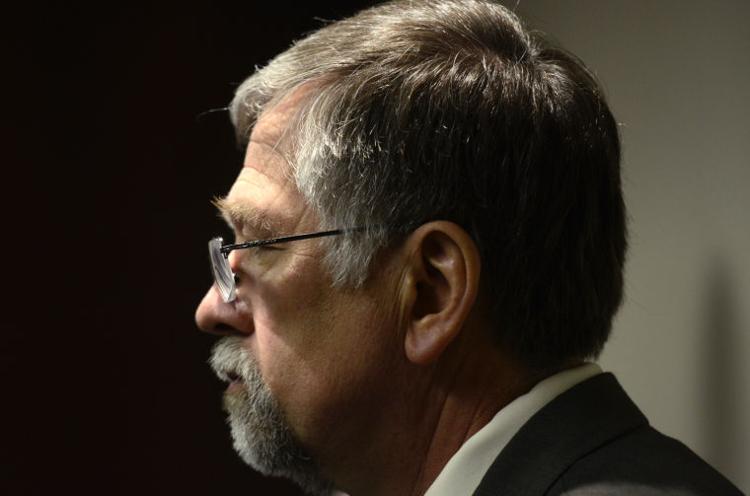 IN A SMALL upstairs room in Stone Hall, five professors sit around a long wooden table, waiting to open discussion on the DOJ resolution put into place last May at the end of a yearlong investigation into UM's handling of sexual assault reports. They have spearheaded an effort to make the resolution a document they can live with.
Michael Mayer, a history professor at UM, said his issues with the resolution started at the very beginning. Mayer said that when UM President Royce Engstrom came to the Senate faculty meeting last May straight from the joint-press conference with the DOJ, he acted like the University of Montana had triumphed. However, as initial drafts came through, Mayer said it became very clear that the administration had let the DOJ walk all over them.
Mayer's main issues revolved around a definition of sexual harassment that originally was highly subjective. Lucy France, UM legal counsel, and Eric Gutiérrez, Equal Opportunity and Affirmative Action and Title IX coordinator, have since changed the definition to more closely align with the legal definition of sexual harassment. Yet there are still many issues with the DOJ document, Mayer said.
"That was the beginning of a pattern that eroded trust because the initial drafts of the policy and the initial drafts of the procedure had additional disgraceful things in them," Mayer said. "Using that broad definition of sexual harassment as any unwelcome sexual advance."
That definition in the tutorial and policies was replaced by a more detailed update. Yet there is a certain amount of distrust because of how much effort it took for the professors to win that small victory, Mayer said.
Under the sanctions and corrective action section of the resolution, the University describes the consequences of violating these polices, but adds that action may still be taken against those found innocent.
The resolution agreement states:
"The University may also take appropriate action if it does not find discrimination or harassment that creates a hostile environment or results in a tangible employment or educational action, but (a) the University found that the respondent engaged in disruptive behavior or (b) to prevent the creation of a hostile environment."
"Set aside the illiteracy of that for a moment," Mayer said. "And what they're saying is you can be found innocent and still have an action brought against you ... in some way suffer repercussions for being found innocent. And that isn't really even the Soviet Union — it's just Orwellian."
Mayer, who teaches a course on U.S. history, said he worries about a specific lecture he gives each year on the development of birth control that upsets students who object to birth control for religious reasons. Mayer said he has had many students come up to him after the lecture and complain that it was inappropriate. He wonders if the lecture will get him into trouble in the future with students who feel uncomfortable by the topic.
"One student came up to me angry that I had discussed it in front of the women in the class," Mayer said. "What if they feel that's enough of a reason to tell me I can't teach that class anymore?"
Classics professor Hayden W. Ausland said that he has seen government interfere before with professors and what they were teaching.
"There was a teacher here many years ago whom the Legislature didn't get along with very well," Ausland said. "Very outspoken about his political beliefs."
Ausland said the Legislature tried to fire the teacher, and that is partially why the Board of Regents was put into place. Education and politics should never mix because you start to take away academic freedom, he said.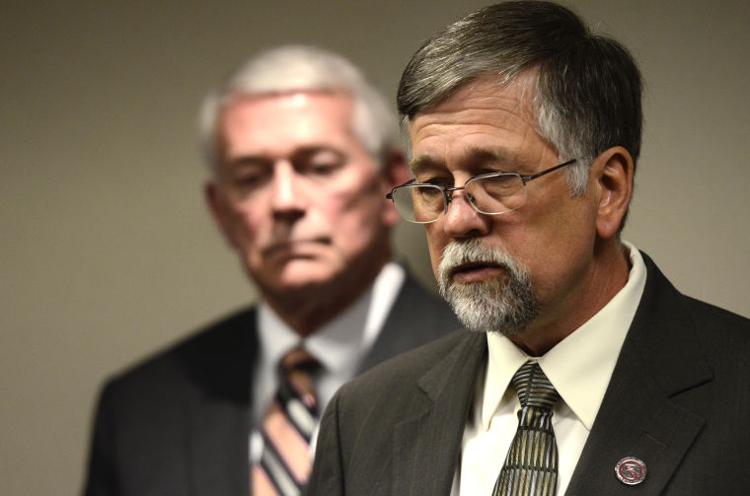 Professor of liberal studies Stewart Justman said that he feels that the University administration continues to ignore faculty input and gives weak answers when they bring up concerns. He said he is especially apprehensive of the University sending the DOJ names of professors who have not taken the tutorial.
"We were told by the (Equal Employment Opportunity) officer from the Senate — those of us who were present —  that Mr. Gutiérrez laughed and said that of course the DOJ has no ill intentions and that we were foolish to distrust it," Justman said.
Mayer said the faculty was told the names of professors who had not taken the tutorial were going to be used to prove that the University was in compliance with the DOJ agreement.
"If you want compliance statistics, use statistics," Mayer said. "Without the names."
Mayer said beyond the injustice of the names being sent to the DOJ, he was frustrated by the tutorial itself, which he said doesn't address what the faculty actually needs to know.
"If they had made it educational in the sense that, these are your legal obligations, you are legally obligated to report this, or you're not obligated to report the names if the person wants their name withheld," Mayer said.
Mayer said he didn't understand why it needed to be a tutorial when it could have been a checklist, or any number of things, which still would have provided the same educational value without making professors feel like they were being quizzed like children.
"It would have generated a lot less hostility than this tutorial format, and the kind of material that was in there, including a legally incorrect definition of sexual harassment," Mayer said.
---
'IF YOU WANT COMPLIANCE STATISTICS, USE STATISTICS. WITHOUT THE NAMES.'
- MICHAEL MAYER,
HISTORY PROFESSOR
---
RYAN HAZAN, president of UM College Libertarians, believes that the DOJ's involvement is more politically motivated than altruistic.
"Implemented correctly, some of the policies they are trying to put into place could be beneficial," Hazan said. "But it's the federal government we're talking about, so believing it could be implemented correctly could be naïve."
Hazan said that many Libertarian students were unhappy about the government becoming involved in the University, yet many of these individuals don't understand the agreement — including the fact that their  names could soon be sent to the DOJ.
Brandon Simpson, an ASUM senator, said that this is where the current shared governance model between ASUM and the administration is failing.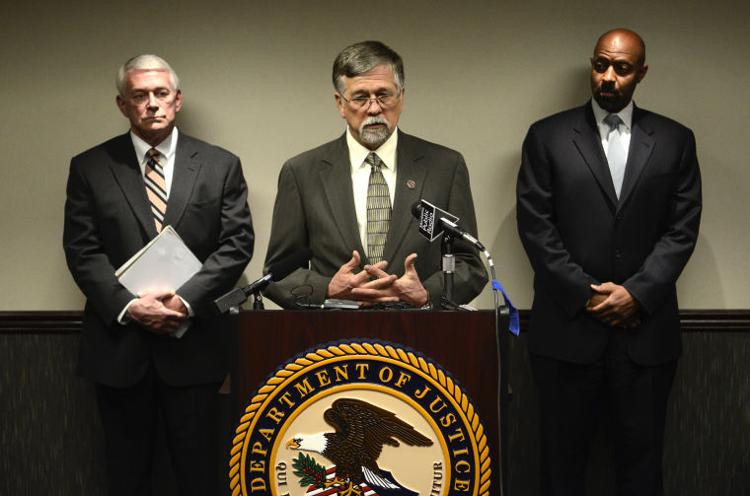 "In this particular issue, the students haven't had any voice," Simpson said.
He said that although the administration told students they are becoming more transparent, they still aren't educating students enough on what the new policies are and how they work.
"I think everyone should be worried about what is in the agreement, because students just don't know," Simpson said. "When the DOJ evaluated us we got extremely low marks when it came to the University informing students on procedure."
Simpson said the tutorial students are forced to take doesn't teach them what they need to know. He said that the policy doesn't do enough to help with the underlying issues surrounding sexual assault, and that students don't still don't really know what to do when it happens.
He said he didn't want to "chastise" the administration, but he still felt the University had made a lot of hasty decisions in the past year and that they have simply reacted to every new development.
"We've seen some bad policies come out of that," Simpson said.
ASUM president Asa Hohman also believes that students are completely unaware of the rights they are giving up.
"Is it scary? Yes. Is it ideal? No," Hohman said. "It's also the DOJ's ruling. It is scary, absolutely, but is there a reason not to take PETSA? I don't think so."
The DOJ is trying to make our campus better, Hohman said.
"Personally I don't mind PETSA," Hohman said. "We're trying to, as a campus, confront a problem. If this creates more of an incentive for students to take PETSA, that's good."
PRESIDENT ENGSTROM said on Thursday that he hadn't realized there was a possibility of student's names being sent to the DOJ, but that he is not involved in all the nuances of the document.
According to the resolution, however, the Department of Justice requires the University of Montana to provide them with, "copies of all agendas for such training sessions; copies of the training materials distributed at student trainings; electronic access to any training provided though other media; and a list of students who have yet to participate in the online or in-person training required by Section VIII.D."
Engstrom said he would like people to understand that the agreement between the University and the DOJ was very complex, and that while administrators worked as hard as they could with the Department of Justice, a document this complicated is going to have areas of concern.
"These were confidential proceedings and we couldn't involve more minds," Engstrom said. "A limited group of people doesn't come up with a perfect agreement."
Engstrom said there was no option to include more of the faculty in the proceedings.
The president, all the members of his cabinet and, by last estimate, over half of University of Montana employees had taken the tutorial. While Engstrom supports the tutorial he said he does not want to see names of faculty sent to the DOJ.
"I think the concern everybody has is that it does have the potential to interfere with freedom of speech," Engstrom said. "I agree that it's inappropriate, so we're working to get that changed."
Engstrom said he still views the DOJ agreement as a success for a few different reasons. First, he felt he had a responsibility to the students that federal dollars continued to flow into their pockets. With the DOJ and Department of Education investigations, the chance of losing federal funding was a very real possibility if the University of Montana was found to not be in compliance with the departments' policies. He said he was not willing to jeopardize that money.
His second reason was that the University of Montana had a responsibility to its students and employees to keep its campus safe, which meant changing some of its old policies.
"I'm not claiming we got this 100 percent right," Engstrom said. "But we took a very campus-centric approach to protect our students and employees. There were bound to be mistakes along the way."
Engstrom said he also does not claim the campus is entirely safe. He said that with over 17,000 students and employees, there are always going to be problems like this. All that the University can do is try to respond promptly and effectively, he said.
"I think it's like any other problem we face in society," Engstrom said. "We can't eliminate drunk driving. We can never get rid of burglary. We will never eliminate sexual assault. I don't think we are under that illusion."
As for the threat to academic freedom Mayer expressed, Engstrom said this is unfounded.
Engstrom, a former chemistry professor, said he himself has never had a problem with a student being offended by one of his lectures, but that chemistry isn't exactly a barn burner.
"Academic freedom is one of the basic tenants of this country," Engstrom said. "I don't know how much more strongly I can say that."
---
'IT ALWAYS MAKES ME UPSET. THERE IS AN IMAGE, A VISION OF THE WORLD SOMEONE IS TRYING TO PORTRAY. SPIKE LEE OBVIOUSLY WANTED US TO SEE A LATINO GIRL NAKED.'
- BLAKE REYNOLDS,
SENIOR HISTORY MAJOR
---
BLAKE REYNOLDS, a senior history major, sat down for his Movie America class. He listened as Wiltse explained what scenes they were going to cut out of the movie that day. But when Wiltse said that they would be skipping a "love scene" because "given the currant climate on campus he did't want to offend people," Reynolds was suprised.
"It was peculiar," Reynolds said. "I don't think it was necessarily having to do with just sexual assault, but a broader issue of sexual objectification of the female form."
Reynolds said that it still didn't make him happy because it struck him as censorship. He had felt this way before however, when the class had skipped over a battle scene in "Birth of a Nation."
"Anytime you start censoring things, even because of time constraints, I think you limit the conversation," Reynolds said. "It always makes me upset. There is an image, a vision of the world someone is trying to portray. Spike Lee obviously wanted us to see a Latino girl naked."
Wiltse's comment was made lightly, in an effort to move past his students' objections, and he said that even before the change in the campus atmosphere since the investigation he had never shown the scene, as it was long and gratuitous, and was a good way to cut out a few minutes of the film to more comfortably fit in the hour and a half time period he has for class.
According to the University of Montana's new Discrimination, Harassment, Sexual Misconduct, Stalking, and Retaliation policy's free speech and academic freedom section, the University will "vigilantly protect students' and employees' rights against sex discrimination under this policy, this policy does not apply to curriculum or in any way prohibit or abridge the use of particular textbooks or curricular materials."
So while many professors may feel threatened by the new DOJ agreement, the reality is that most classrooms continue to operate as usual.
---
---