Sisters Michelle and Aline Dufflocq-Williams piled into a taxi at John F. Kennedy airport on June 23, 2020, fresh off a connecting flight taking them from Missoula to Salt Lake City to New York. They were separated from the driver by a large sheet of Plexiglas. Unlike the last time they were in New York, or any time before, both wore masks.
Brooklyn brownstones bathed in evening light flew past the window of the taxi as the pair made their way back to the apartment they'd been away from for three months. The sisters dragged six days' worth of luggage up the stairs and opened the door to an apartment that now felt foreign.
"It looks so good," Aline said, glancing around the entryway, as Michelle filmed her reaction for the sisters' YouTube channel. The channel, Michelle & Aline, focuses on videos centered around New York City life, with vlogs about their work weeks, shopping, going to Broadway shows, visiting museums, nights out in Manhattan, fashion and more. It boasts over 21,000 subscribers.
"It looks so big," Michelle said in the vlog, reacclimating to the apartment after the extended trip home. "Why are the ceilings so tall?"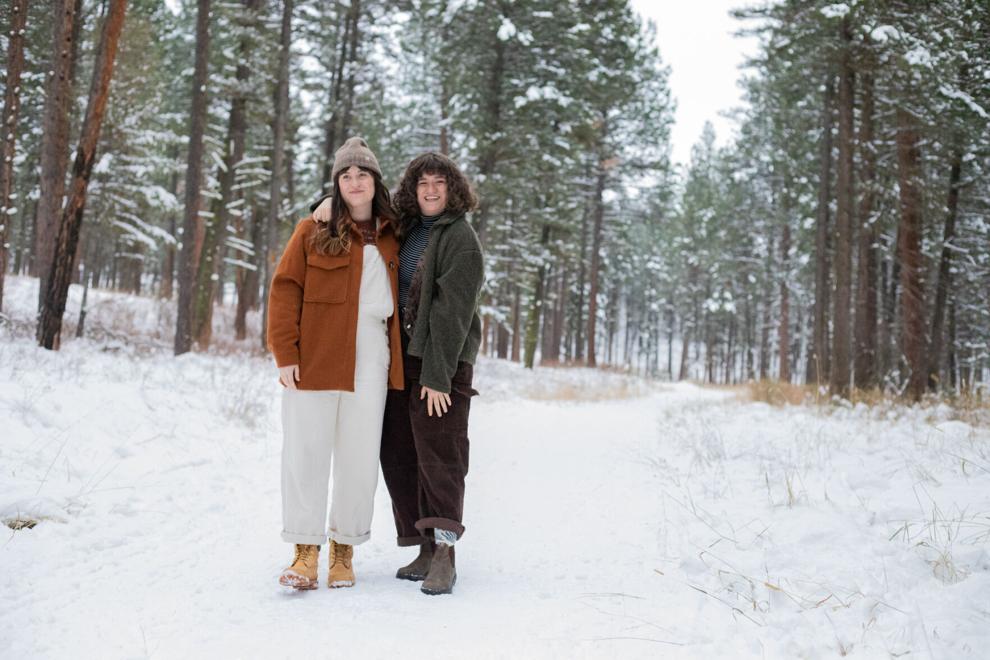 They opened their refrigerator, full of rotting groceries and leftovers: cheese, bagels, a Ziploc bag of cilantro. Relics of their life before the pandemic.
The sisters' return to the city was a short one. They had only come to pack up their things, for the time being, and move back home for the time being.
"Why didn't we just throw the eggs away?" Michelle said.

The sisters fled the pandemic-stricken city in March, returning home to Missoula. This migration — back to work, school, cities — has been a common experience for American adults, especially young adults, since the spring. As the coronavirus pandemic tore its way across the country and case numbers began to rise, so, too, did the number of people fleeing large cities for more secluded, safer areas.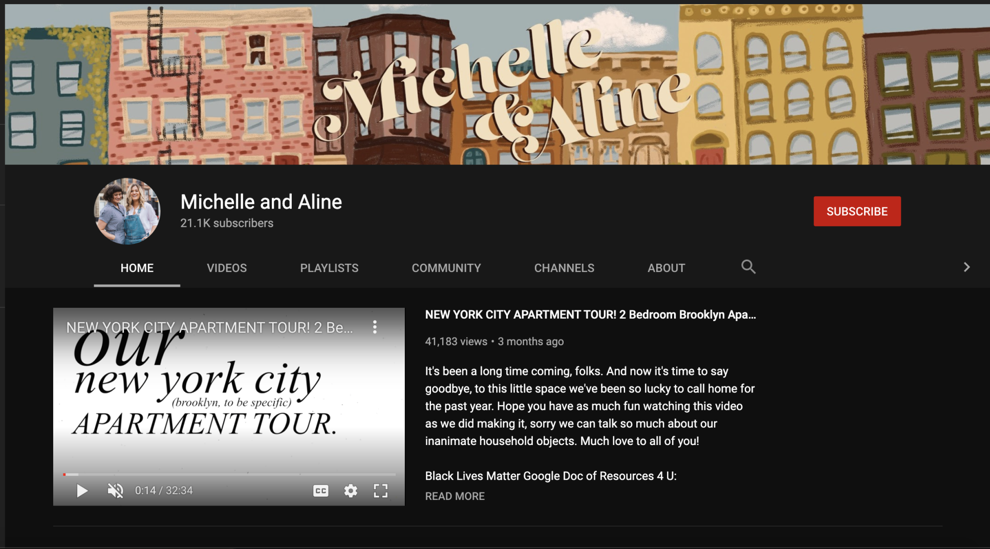 Two years ago, Michelle moved from Montana to New York City for a job in social media management. The work itself had always been online, of course, but now she had to work remotely.
Aline, who moved to New York City after her graduation in 2019, stopped getting shifts at her restaurant day job. She began waiting tables soon after her arrival to pay the bills and support her real work of writing short films and performing at open-mic nights. Those, too, were soon canceled.
Like many other Americans who had the wherewithal to leave big cities at the onset of the pandemic, the pair moved back in with their parents, which was both a welcome change of pace and slight setback.
"It is odd, especially since we both lived at home all through college and it feels like we just did all of this," Michelle said.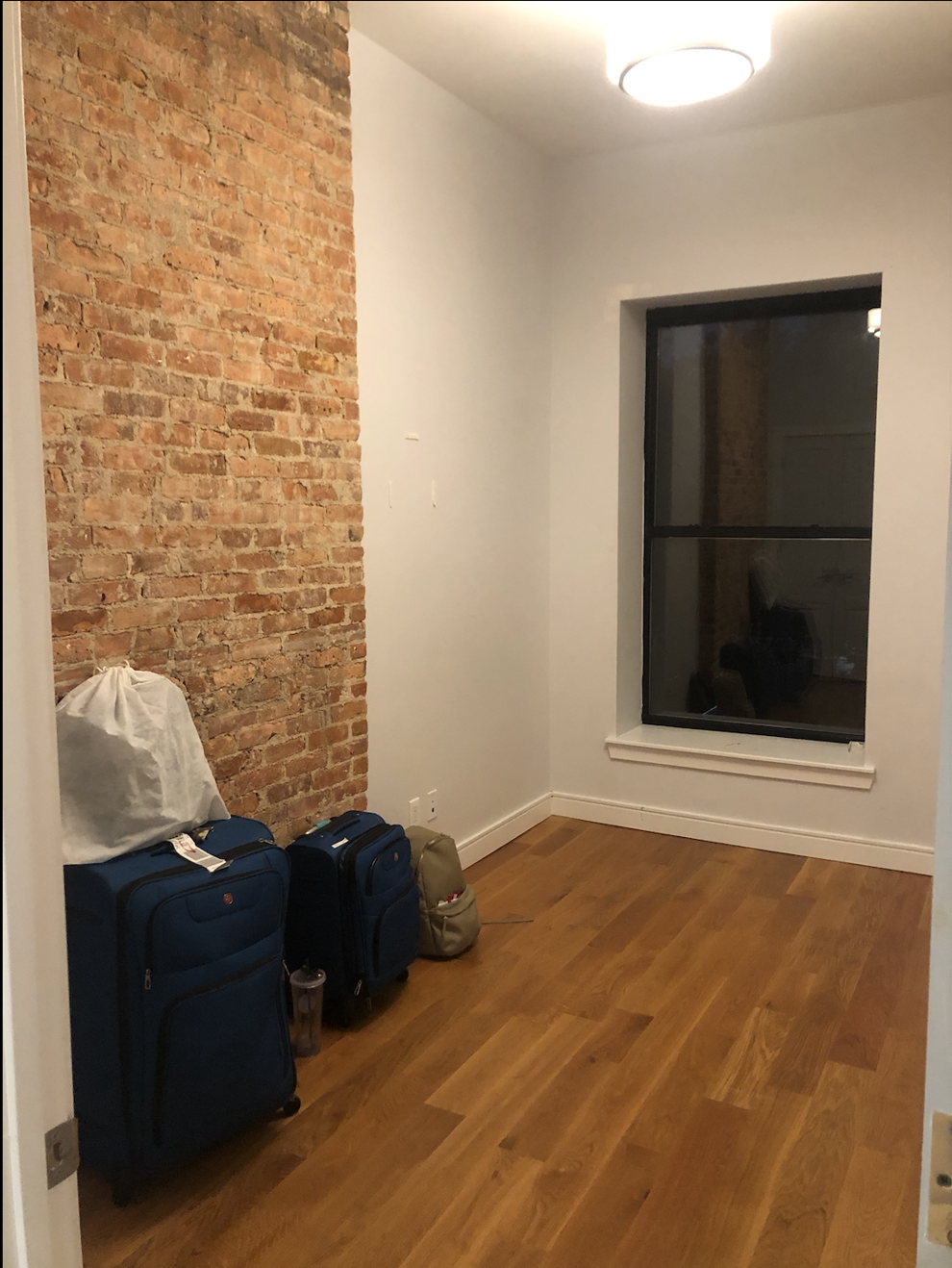 They've had some tough conversations as a family, Aline said, though their mom is over the moon that they're home. Aline and Michelle acknowledge their privilege in having a solid and good relationship with their parents.
"Setting healthy boundaries has been important," Michelle said. "I feel like we have gotten closer with them, which has been nice, but at the same time, many tensions have arisen."
"We have had some difficult conversations," Aline said. "But it's all good, it's all positive."
Aline moved home and back into her college job, working at a bakery in Missoula. She's enjoyed going back to a job she knows how to do and seeing familiar faces again, but it's been hard to face the déjà vu of it all.
"I feel really good working at my job currently," she said. "But I think it comes in waves, the idea of, 'Does work feel satisfying?' In terms of working independently, I think it's hard to self-motivate all the time, in terms of coming up with creative projects."
Michelle continues her work online and remotely. She and her coworkers make do on Zoom, but it's inconsistent and not as collaborative as in-person meetings were.
"It's still satisfying to complete work in such a tumultuous time, where I know people have been laid off or furloughed and it does feel good to still be contributing to something," she said.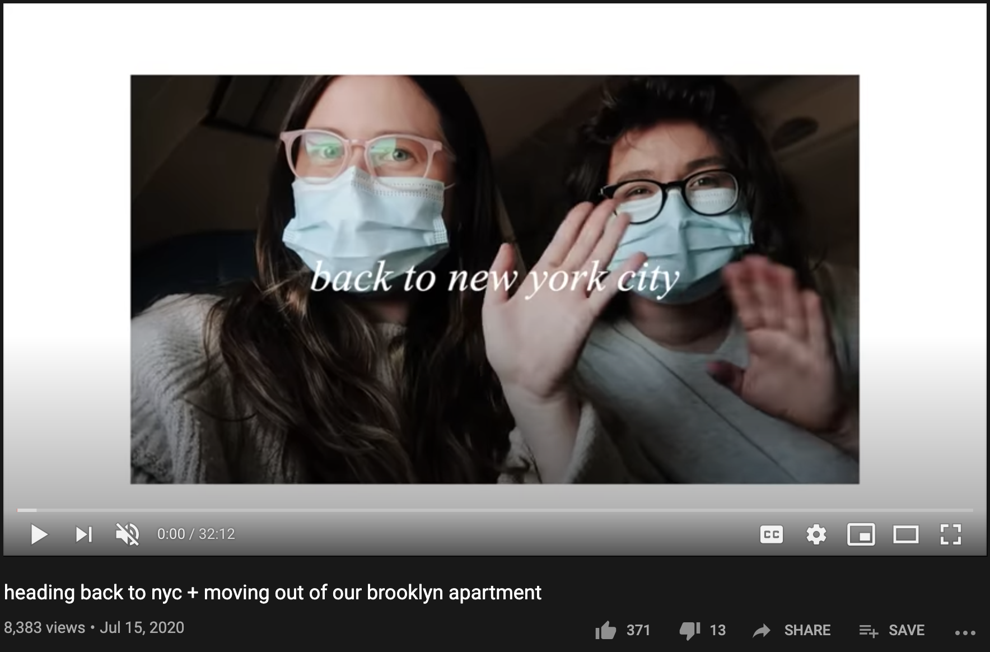 The two considered coming back and finding another apartment, and even extended their lease in New York through July, a month after it was initially up. But when Michelle found out her office would work remotely until at least January, and Aline ran out of money, they decided to stay home and make their move back to Montana semi-permanent.
When the two moved out of New York City, they were concerned about letting their YouTube audience down. Not only did they have to come to terms with abandoning their lives in the city, they had to justify that choice to their audience. "I'm personally very happy with the decision we made," Michelle said in a video explaining the move.
"I definitely was concerned about how realistic it would be to continue living the way that I was living, with really no job prospect or no way to pursue that entertainment side of things," Aline said. "It felt less worth it, honestly, to be having those costs without the thing that I was there to do."

On Feb. 28, UM graduate and Bozeman native Claire Chandler was notified that her office in Seattle was shutting down. There were only four confirmed COVID-19 cases in the entire Pacific Northwest at the time.
Chandler was living in Seattle's colorful Queen Anne neighborhood and working for a Big Four, multinational accounting firm, at the corner of 5th and Union, downtown.
Her boss confirmed by text message that the office was closing for in-person work until further notice.
Chandler and her parents left Seattle on March 11 for Australia to visit her brother. But as soon as they touched down in Australia, they began to hear that the pandemic was spreading across the U.S. and the world. When her connecting flight back to Seattle was canceled, she decided to return to Montana with her parents and work remotely from there for a few months.
In May, she returned to Seattle with the intention of staying. But in September, when she was informed her office would be closed until at least June 2021, she decided to sublet her apartment in Seattle and officially move back in with her parents.
For someone like Chandler, who grew up in Montana, rural and isolated in a way, this move back home has generated a big question mark over the future. She had a great job in a big city, pursuing her goals. Now she was back at home, out of necessity and pragmatism. It wasn't an easy thing to reflect on.
"I feel like, as long as I was a kid, they always just said, 'You should go have a big city experience,'" Chandler said. "'Montana is a wonderful place, but you'll really value it more if you understand other parts of the country and other parts of the world.'"
Chandler's work had always involved working with people over Zoom, with her manager in Florida and her director in Texas, so her transition to working remotely from her parents' house wasn't as hard as she'd anticipated.
Chandler is fortunate in a way many others facing the pandemic are not. At home, her parents feed her and do her laundry for her (though, she joked, it's mostly because her mom doesn't want her to touch the washing machine). She feels lucky to be able to come home and see her parents rather than being cooped up, alone, in her apartment.
Her job is just as demanding as it was before, so she doesn't get much social interaction outside of her family. All this time at home has made her realize that settling down in Montana isn't what she wants for her life just yet.
"[Living in a city] is just fun," she said. "There's tons of young people everywhere, you go out all the time, there's a lot of energy. I definitely want to end up in Montana, but I think I'm a little too young to live here yet."

For young adults across the country, the pandemic has presented a setback most wouldn't expect. In Chandler, Michelle and Aline's cases, they've ended up back at home again after barely starting out in the job market outside of Montana.
For now, Chandler is living at home with two of her siblings and her parents, and Michelle and Aline continue to post YouTube videos, focusing on their daily life in quarantine in Montana and planning on moving back to New York in 2021.
"We're so grateful to have the ability to be in Montana right now because it's such a special place to us," Michelle said in a July 30 video. "Even though we have been branded as NYC queens, we really love Montana. I think it's so important to remind yourself that it's a possibility to love two places, even if they are vastly different."
Read more COVID-19 features from the Montana Kaimin: