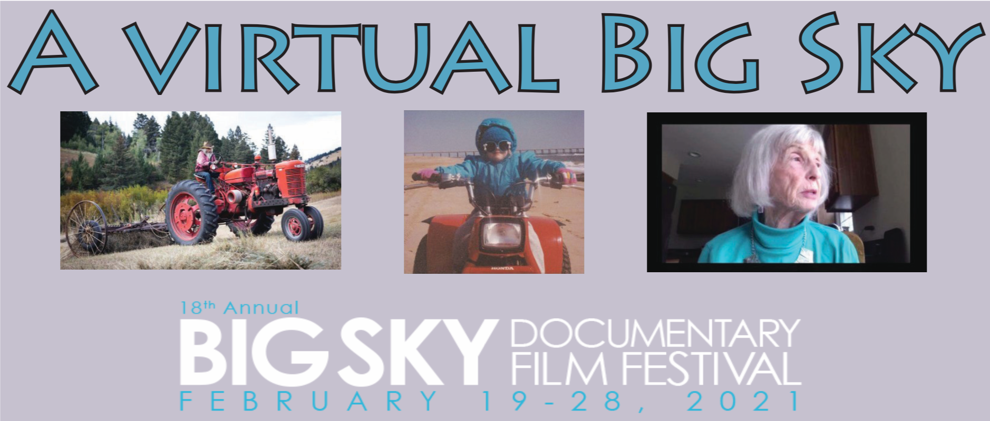 When Texas' massive music and arts festival, South by Southwest, was canceled last March— for the first time in more than three decades—festival organizers around the country could see that 2020 was going to be difficult. 
At that time, Missoula's Big Sky Film Festival had just finished its best year. The relief that came from the conclusion of months of organizing such an event was supposed to be enjoyed with relaxation, finally taking a breath. But then COVID-19 happened. What was supposed to be a spring of enjoying the success of 2020 turned into a question of whether or not the festival would return for 2021.  
"Every week and month after that it was like: 'Okay it's really bad now, but we're starting to understand more, and maybe by February [2021] it'll be better, and we'll be back to normal,'" said Rachel Gregg, executive director of the Big Sky Film Festival. 
The festival set a submission record for itself in 2020, with nearly 2,000 films submitted and audiences jammed tightly into venues like the Wilma. But this year's version is set to have a new look. The Big Sky Film Festival will be held entirely online from Feb. 19-28. Its website is the new movie theater, and with a simple click ticket holders gain entrance into the virtual cinema.
Gregg held out hope that by now things would be back to "normal" in time for the annual festival's return. But she was also prepared for the worst-case scenario: Canceling the event altogether. 
But as 2021 crept into view, it became clear to Gregg and her team that the festival would endure. 
"As a producer, it's just not my way to back away and not do anything," Gregg said.
The life cycle of the festival would normally have begun in May. When the month came and went, Gregg and her team briefly toyed with the idea of shutting down. In June, though, they opened up submissions for films.
"Opening the call was a commitment to doing something," Gregg said. "We had to have the festival in some form." 
A party needs money to keep going, and funding was a concern. The live version of the festival costs around $200,000 to operate. Running the festival virtually will be cheaper, tallying at nearly $150,000. But the cheaper cost comes with a tradeoff; Gregg expects the festival will make half the revenue than what it would in a normal year. 
And the normal revenue stream—donations and philanthropy—was hard to come by with an economy ravaged by the pandemic.
Month after month passed, and the virus did not slow down. Gregg watched as other festivals canceled or pivoted. The Big Sky Film Festival won't be the first online cinema event in Missoula, with the Roxy's Montana Film Festival having gone totally virtual in October 2020. The Sundance Film Festival offered a hybrid event, but remained mostly online.
From those festivals that stayed alive, she learned how to change from an in-person event to going totally online. 
The decision to go fully virtual was not an easy one. First, the team thought it could pull off a hybrid live-and-online event, but as health and safety concerns grew, the pivot to online-only looked to be the best choice. 
CARES Act money, distributed by the National Endowment for the Arts, helped keep the lights on. The $50,000 grant was used purely for operating costs. Other grants the festival received helped to equip them  with servers  powerful enough to host a virtual event. 
As the summer progressed, the festival received nearly 1,800 film submissions. The amount was just under the record set for the festival last year, which had nearly 2,000. 
Out of all those submissions, organizers and programmers could select only 75. 
Doug Hawes-Davis, the short film programming director, chose 50 from that batch for the short film section. Hawes-Davis said he basically binge-watched films, and choose the ones that were best suited for a Missoula audience.
"People think you're finding the best," Hawes-Davis said. "But really, you're finding the best for the audience." 
Hawes-Davis was uncertain what would happen with the festival. Would directors hold their films back? Would the audience adapt to an online event? Would film festivals survive? 
Gregg was worried about how many films they would receive, but Hawes-Davis was more optimistic. In many cases, filming had already ended as the pandemic struck, leaving time to finish post-production work before submissions opened up. 
"I figured that a lot of stuff would come because it's either already done, or was later in the process and had already been shot," Hawes-Davis said. "Post-production is something you can do in a crisis." 
The virtual element of the 2021 festival provided a surprising turn of events for Hawes-Davis. Live festivals are in one place, so the question of geolocking—or putting regional access locks on a film—never really came up prior to going virtual. Hawes-Davis said that filmmakers want to show their work to an audience that will understand it, and not just throw it around to any festival they can. 
But most filmmakers requested their films not be geolocked, giving their work a chance to be seen by a much larger audience. 
Ten of the 50 short films feature work by Montana State University students, part of a program MSU and the festival have been collaborating on for a few years. 
Dennis Aig, professor and director of the Master of Fine Arts filmmaking program at MSU, said that the films were made over the course of three years. 
"It's good exposure for beginning filmmakers to get their films shown to general audiences, to get feedback, to get used to explaining their films to a broader public than just their professors," Aig said. 
With the outpouring of films and support, Gregg said she feels optimistic about both the present and the future of the Big Sky Film Festival. 
"Let's do the things that we can do really well, and only commit to those things," Gregg said. "Not try to change the world by doing the best virtual event you've ever participated in." 
The Montana Kaimin reviewed the "Made in Montana" short film section of the Big Sky Film Festival. Along with the reviews are brief interviews with directors, discussing topics like their introduction into film, participating in a virtual premiere and more. 
(Alex Miller)
---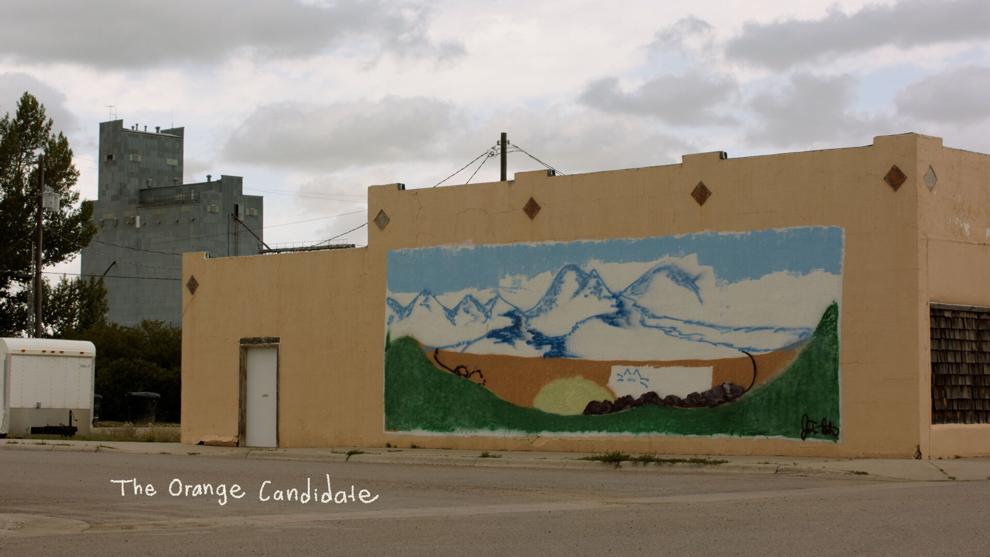 A Chester-flavored twist
It would be more than okay to assume director Ryan Weibush's short film, "The Orange Candidate" (2020), is about former President Donald Trump. 
But thankfully, in a world that is slowly weaning from nonstop Trump coverage, that particular orange candidate is nowhere to be found. The film does, however, delve into a quieter aspect of the 2016 election cycle. 
Weibush's near eight minute short follows the small Montana town of Chester's tumultuous 2015 mayoral campaign, which featured incumbent Noel Walston facing a challenge from an outside candidate with money to burn.  
The actual filming took place in the summer of 2019, but the small town of Chester, which sits at nearly the top of the Hi-Line, remembered the events of five years ago like they were yesterday. 
The mayoral race was not all it seemed, and neither is this film. But, to find out what's really going on, you'll just have to watch "The Orange Candidate."  
The man behind the orange 
It can take nearly two years for eight minutes of film to see the light of day. 
Director Ryan Weibush takes his time to make his films, but when you're a one-man show, time is your best friend. 
"I'm a slow filmmaker," Weibush said. 
Weibush has directed five films, with his most recent documentary short, "The Orange Candidate," making its premiere at the 2021 Big Sky Film Festival. His newest work explores the high-profile mayoral campaign that took place in Chester, Montana in 2015. The idea first came to him in 2017. 
The director, originally from Ohio, came to Montana in 2015. He said his wife — who attended UM — and a job brought him to Missoula. He had previously worked for PBS in Cleveland assisting in documentary production. Weibush began teaching a documentary film course at UM.
During his time at UM, which lasted from 2016 to the spring of 2020, Weibush worked sporadically on music videos and some freelance editing projects, but his primary job was to focus on his role as a professor and adviser. 
His passion for film is something he's tried to instill in his students. Weibush's influences come from the MTV era, where directors like Spike Jonze and Michel Gondry reigned supreme. But a film by Frederick Wiseman, "Titicut Follies," captivated him. 
"It was a film that I had to track down a VHS copy of in college," Weibush said. "I found a dusty old copy in the library because the film had been banned in the '60s, and was difficult to find ever since then." 
Wiseman's film examined the lives of the patients of the Bridgewater State Hospital for the criminally insane, a corrections facility in Bridgewater, Massachusetts. The state ordered the film to be censored, arguing that Wiseman had not received permission to put the lives of the patients on display. The film had such an impact on Weibush, he had his students watch it for his History of Documentaries class.
Weibush's first film was shot for a contest when he was a teenager. He described the process as "just some kids with a video camera." However, he didn't win. 
"No we didn't [win]. It was rigged," Weibush said, chuckling. 
Flashes of the filmmaker's influences can be seen in his newest offering, "The Orange Candidate." The short revolves around one dry joke of a twist—which you'll just have to watch to find out. Weibush paid for the film's production himself. 
"The good thing [about] when you're super low-budget, you're just asking friends for help," Weibush said. 
One of those friends was fellow filmmaker Kier Atherton, who helped Weibush during the summer of 2019, acting as the director of photography for the filmmaker. 
The pair met at the Big Sky Film Festival a few years ago and hit it off right away. The duo spent nearly a week in Chester. Atherton handled the filming while Weibush did interviews and wove himself into the small town. Research had been done prior to hitting the road to Chester, but Atherton said that when they arrived everything became an organic process. 
"When you work with a new director, they always have a new style that you don't have experience with," Atherton said. "I really enjoyed Ryan's style." 
Weibush returned in the summer of 2020 to a changed Chester. There was a new mayor and the pandemic was in full effect. On this trip, instead of staying at the town's lone AirBnB, Weibush camped out. Documentary film, Weibush said, is another casualty of the pandemic in its approach and style. 
"It's tough for a documentary filmmaker now. With fictional stuff, people are just pretending that the pandemic doesn't exist," Weibush said. "You can't really do that with a documentary, because you're not being very truthful if you're not doing that."
(AM)
---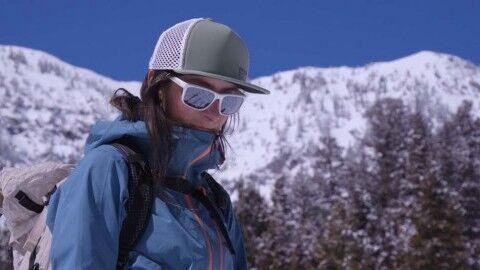 "Powder Arousal"
For most subjects in this film, staring down the face of a snowy mountain is the best thing since sex. At least, that's what the experts say. 
In "Powder Arousal" (2019), director Emily Lea looks at the parallels between great skiing and other rewarding activities, like sex. But that reward for finding the best snow comes with the risk of misjudging a run and being caught in an avalanche. 
The 10-minute short documentary features experts from both MSU's snow and avalanche lab and around the world. They give valuable information on backcountry skiing, and warn potential adventurers to be cautious when choosing where to carve down a mountain. 
Lea utilizes scenic shots of skiers, both in safe and dangerous conditions, as well as some more creative shots of models, lasers and Montana ski resorts. This film demonstrates the dangers of backcountry skiing. 
Q&A - Emily Lea
How long have you been working on films?
I started filmmaking at MSU three years ago when I joined their graduate program in Science and Natural History Filmmaking. My background was in geology, so through MSU's unique program, I now have the opportunity to make educational earth science films.
Why do you like storytelling?
I was raised by a southern family of storytellers, so I've always enjoyed listening to the stories of others and sharing my own. I think it is our most ancient and sacred form of generational communication, and it saddens me to hear that less people are telling stories nowadays. I get so much joy from sharing funny or fascinating anecdotes, but I've always enjoyed translating dry scientific principles into fun storytelling. When I raft-guided in Colorado, I loved telling visitors about the geological story happening around us, and I received a lot of great feedback from it. This was a big reason why I applied for MSU's science filmmaking program.  
(Griffen Smith)
---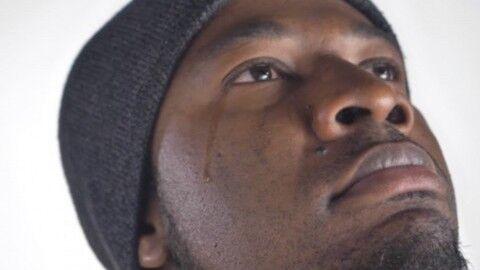 "Weep"
Dramatic, orchestral music booms in as we watch people cry. Some of them seem devastated, others cry silent tears. Some look as if they are about to start wailing and tearing at their clothes, overwhelmed by grief and loss.
But then the music stops and the tears are gone, as emotions turn off quicker than we expect. 
Harrison Bach examines the reasons we cry and what that outward show of emotion means to us in "WEEP" (2019). Bach interviews two medical professionals, a psychologist and a physician on why people cry, and how societal pressures impact the way we view outward shows of emotion. "If you cry in public," one subject says, "you're asking for attention."
And some of these tears, the subjects and doctors say, are fake.
The people we saw wail earlier now show viewers how to fake cry, manipulating others to get what they want. The same booming orchestra from the beginning plays, and by the end, we aren't sure if they were ever genuinely crying at all.
Q&A - Harrison Bach
What's it like having a premiere during a pandemic?
Though having a premiere during COVID is super humbling, it's odd and a bummer to not go to the festival. But it's exciting to know that the films have never been more accessible. So in a way it's a shame to not meet new filmmakers, but on the flip side, as [a] scientific communicator, I'm stoked about the potential that someone might stumble upon my video and learn something new!
What drew you to this subject matter? What difficulties did you face?
For the film "WEEP," I was drawn in by the idea of exploring the human body, how it works and the spectacle that is the action of crying. Biggest difficulty, not gonna lie, is being able to equally represent the communities of the world from Bozeman, Montana. For this film about crying, I wanted diverse perspectives, diverse viewers and diverse participants.
(Meghan Jonas)
---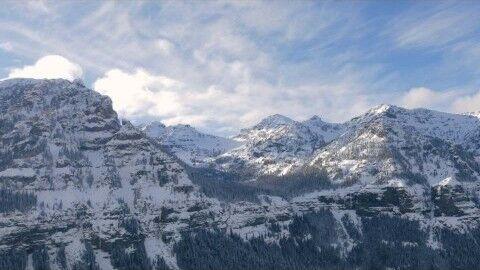 "Propagation"
Skiing for work is a dream for some, but for Gallatin National Forest avalanche forecaster Alex Morientha, the job is far from easy, especially when he carries the weight of people's lives on his shoulders. 
"Propagation" (2019), a short film directed by Montana State University graduate student Nate Kenney, is another reminder to do your homework before going into the backcountry. Luckily, Morientha does most of that work for you. A brief profile of Morientha gives a glimpse into the daily tasks of avalanche forecasting, a job too often overlooked. 
With some stunning visuals of the Gallatin National Forests, it's easy to fantasize about the wild backcountry. But this film grounds you in reality.  
"The most difficult part of this job is when folks don't come back alive," Morientha said. 
Even though "Propagation" was made pre-COVID-19, it's more relevant now than ever. With the pandemic not only driving people outdoors, but inexperienced out-of-staters into rugged Montana territory, avalanche safety is even more of a priority.  
For those getting cabin fever from COVID-19, eager to go wild in the backcountry during this winter season safely, "Propagation" is a must watch. 
Q&A - Nate Kenney
What inspired you to do a profile on an avalanche forecaster? 
It's a really interesting job. These guys—they're out here skiing in avalanche terrain. It's one of the most difficult things to predict. No matter how good you are, no matter how much experience you have, you can only predict, like, a range where the danger level is. In the stats of a normal curve, it's a bell curve of where they think danger level might be, but somebody can always fall into one of these outliers of skiing on a safe day. I just thought it was interesting. I have a background in psychology—that was my undergrad—and I actually did my undergrad thesis on decision-making heuristics in avalanche terrain. Also, snow is very cool science. 
What is it like to have your film premiere digitally instead of in-person? 
Everyone wants their film to get seen. I'm just happy it's getting out there somehow. I'd much rather have it be an in-person kind of thing. There's something really great about being able to see a film with other people. I'm just happy people are seeing it. It's just the reality of this year. 
(Haley Yarborough)
---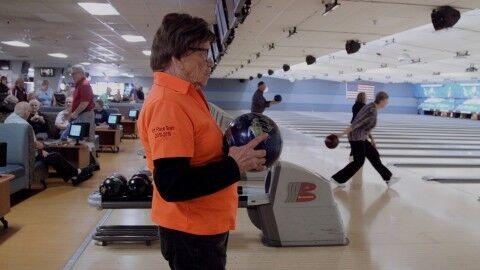 "Life in the Slow Lane"
Before the pandemic, 84-year-old Lois Chinadle found herself striking out — in bowling that is. 
Chinadle used to be quite the bowler in her youth. At 84, she still pulls strikes like it's her job. 
Her laugh is raspy after years of smoking, and the skin on her cheeks crinkle when she smiles. She doesn't want to be old, but it's not too bad when she's got good company of fellow elderly friends and a bowling ball in hand. 
And then, the pandemic hit.
"Life in the Slow Lane" (2020), directed by Kelly Bouma, follows Chinadle's journey through the pandemic—from once having a beaming social life to now being socially isolated in rural Montana. Chinadle must learn to cope with isolation after 84 years of a healthy social life. 
The film shows isolation at its most ruthless level. Lois was once one of the most happy-go-lucky people of her age, ready to start truly living again.  
Now, life seems to have come to a halt, though the aging continues despite her not wanting it to. It's hard to live life well when life seems to have stopped existing in rural Montana during the pandemic. 
Q&A - Kelly Bouma
How has COVID-19 impacted this film?
COVID-19 changed absolutely everything about the film, beside the main character that is. I didn't intend to make a COVID-film, but we started filming three days before the lockdown occurred. We were able to capture footage right when the pandemic happened, which was very interesting. And we were able to see how Lois decided to react to what was going on which was very special.
What inspired you to share this story?
Lois. She is quite the character. The film was actually supposed to be about her reuniting with her old bowling buddies, but, COVID has changed everything. The film we created is unique in that it has a beginning and middle, but no end, similar to the pandemic. It's special because although the film was a different idea than we originally had in mind, it still carried the same themes. 
(Clarise Larson)
---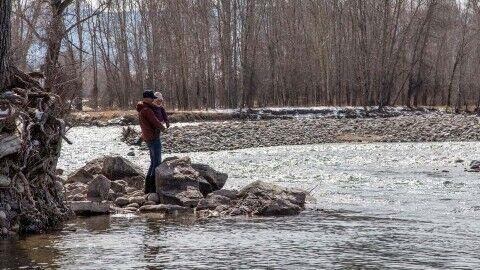 "The Rivers That Shape Us"
Rivers are abundant in Montana, where there are 700,000 miles worth of waterways. Many of these rivers are wild and untouched by humans, though few are protected.
In "The Rivers that Shape Us" (2020), director Erin Hermsen discusses the economic, social and environmental importance rivers have in a six-minute miniature documentary. The documentary focuses on Montanan Chris Ennis, a sales representative for the outdoor brand ArcTeryx, and his support for the Montana Headwaters Legacy Act, a bill that would protect an additional 300 miles of wild river space.
After the release of the film, Sen. John Tester sponsored the bill into the U.S Senate, but it is yet to pass. 
(GS)
---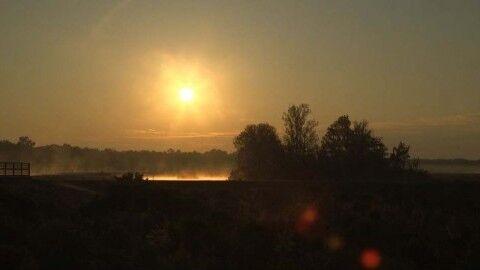 "Sweetwater"
In "Sweetwater" (2019), Richard "Rhett" Barker takes audiences on a journey through the wetlands of Sweetwater Creek, from Gainesville, Florida, through the coexisting nature and city.
There's a stark contrast between nature and the surrounding urban environment here, demonstrating the complexities of the landscape, while simultaneously emphasizing humanity's impact on nature.  
While showing one of Sweetwater Creek's many crevices, Barker finds a soda can that he said hasn't been produced since the 1980s. 
"Trash sticks around here for a long time," he said, showing the audience glass, plastic and metal embedded in the creek's habitat. Here, nature's tranquility is fully intertwined with the danger humanity continues to present, as Sweetwater flows on.
Q&A - Richard Barker
Tell me about your film, "Sweetwater" and what inspired you to make it.
The film is about walking from the outflow of a creek that starts in the middle of Gainesville, Florida, and ends in a nature preserve. I went to undergrad at UF [the University of Florida], and I've been going to this creek for a long time because it was near my house. I realized two things: I didn't know where [the creek] started, and that it had to start within the city limits. So [the film] was kind of a very mild, but fun, version of the Explorer documentaries — where you started in one place and tried to find the headwaters of some river. I decided to make a film like that, but about this creek that connects the natural area.
What got you into filmmaking in the first place?
Watching croc-hunter documentaries when I was a kid. There was a block of Jeff Corwin, Steve Irwin and then The Most Extreme on Discovery Channel every weeknight when I was in elementary school, and I religiously watched that. And knew from when I was about 9 years old that filmmaking was part of what I wanted to do. 
(Isabella Musgrove)
---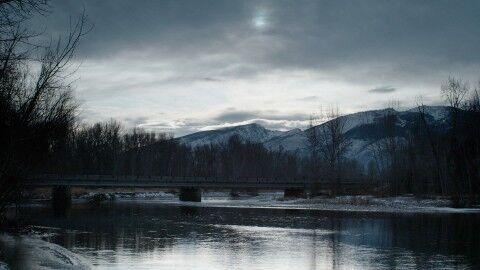 "Bitterroot" 
Adam Meeks asked his mother, "Can you tell us how you and dad met?"  
Through his film "Bitterroot" (2020), Meeks and his parents—Maryellen and Raymond—process their lives in the Bitterroot Valley, mixing beautiful shots of an idyllic life with heart wrenching and bittersweet stories of a life gone by.
Meeks ties together the past and the present as audiences view black-and-white family photos on an empty black background, seemingly through an old-fashioned slide projector. The edges blur as the story of Maryellen and Raymond's love fractures, and their idyllic life is left in the realm of memories. 
Meeks' parents speak with familiarity, nostalgia and love about their lives together, even as their paths diverge. The memories of their past remain blissfully untainted by the hardships the years brought them. 
"Bitterroot" is gentle and nostalgic, softly lulling us into dreams of yesteryear and the ones we keep in our hearts forever. 
Q&A - Adam Meeks
What's your history as a director? How did you get your start?
I studied filmmaking at NYU, which provided a remarkable foundation and an irreplaceable set of collaborative relationships. I wrote a script my senior year and was awarded a production grant to make it, and I think the experience of directing that film (which is also set in the Bitterroot Valley) gave me just enough confidence and momentum to keep going.
How does it feel to be having a premiere during a pandemic?
I'll definitely be missing the community festival experience, and I know we were holding out hope for a chance to return to Missoula with this film. But, above all, I'm tremendously grateful to be able to premiere such a personal, Montana-set film at this festival and within this community (virtual or not). I have the utmost admiration for the Big Sky Documentary Film Festival finding ways to adapt and carry on.
(MJ)
---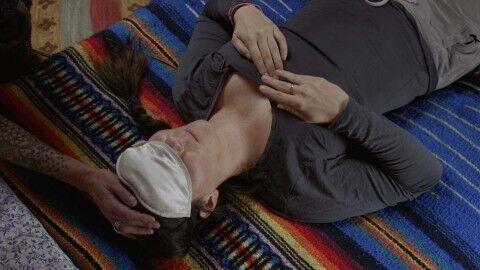 "Breathe"
Breathing. It is the first thing people do when they enter the world, and the last thing they do when they leave it. But what about the breathing in between?
Director Chrissie Bodznick explores the ways in which breathing can heal and create self awareness when done consciously, in her film "Breathe" (2020). 
Bodznick—the main character of the documentary—and experts bring the audience on a journey of self discovery, taking a look at the science behind breathing. 
Breathing is subconscious and easy. But what if  it was also the answer to physical and metaphysical issues like stress and pain? 
Bodznick lies with her eyes covered and a teddy bear cradled in her arms. She breathes in and out just like she has done so many times before. At first her hands clamp. Fear is trying to escape her body, according to the breathing facilitator watching over her.
Slowly, her hand grabs the teddy bear tighter, and tears stream down her face, turning into deep sobs, then into a soft smile.
Bodznicks's exploration of a mundane necessity shows that while breathing is the most simple thing to do, when practiced intentionally, its waves crash hard and wide. 
(CL)
---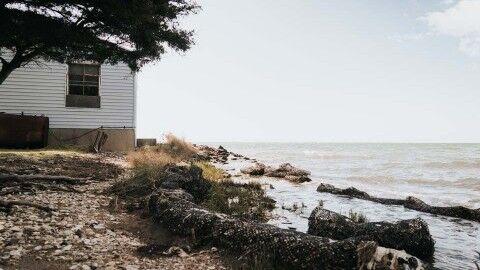 "Years Gone By"
Along the shores of Virginia lie the sleepy beach towns of Greenbackville and Franklin City. With fewer than 500 residents—most of whom are seasonal visitors or retirees—it's hard to imagine that these were once bustling hubs for harvesting the esteemed Chincoteague Oyster.  
"Years Gone By" (2020), a film directed by Montana State University graduate student Grace Weikert, explores how over-exploitation, poor land management, rising sea levels and increasingly severe storms turned these cities into ghost towns. 
Black and white photos of a community thriving off a booming industry commemorate these towns' shared histories. But this film is much more than a commemoration—it's a warning. 
Aerial footage of the shoreline, dotted with the remnants of infrastructure "washed away with the tide," encapsulates the dangers of many contemporary environmental issues.  
"Their stories are critical to where we see ourselves in a hundred years," says Sean Cornell, professor at Shippensburg University, in the film. 
While "Years Gone By" revolves around these small coastal towns, it's a micro example of a macro problem. One that warns what many communities may look like in the future. 
Q&A - Grace Weikert
Why did you get into filmmaking? 
I got into filmmaking mainly as a means to explain scientific stories. A lot of my friends weren't in bio and biochemistry, so in order to explain to them what I was doing, I would take photos or videos. And that was a visual means of explaining things better to them.
What inspired you to make "Years Gone By?"
I went to school for my undergraduate degree at the University of Pennsylvania, and there's a field station there called the Shrinkage Teak Bay Field Station. Throughout the summers of my undergrad experience, I had two classes down there and eventually became their photo/video intern for the summer. Greenbackville and Franklin City, which are featured in the film, were areas of interest that we've studied for years. It's just a fascinating story I took advantage of when I was an undergraduate, and then I started explaining it to people out here. So kind of just this story that I grew up around, but didn't really fully appreciate it until I stepped away from it.
(HY)
---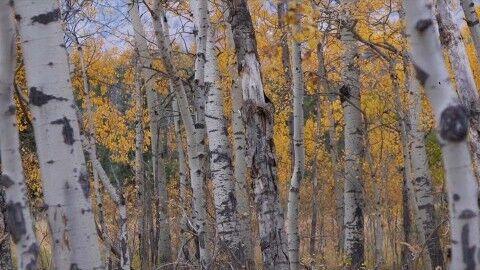 "The Grove"
Aspen trees play a fundamental role in the health of Montana ecosystems. But with conifer trees encroaching across Montana land, these groves are suffocating. 
Montana State University graduate student Marit Ehmke's "The Grove" (2020)explores Cross Cut Mountain volunteers' efforts to let these aspens breathe. 
At only three-and-a-half minutes, this film is short, but that's all it needs to convey the importance of this work. After a summer of cataclysmic fires, aspens may be the key to maintaining healthy wildlife habitat, wildfire control and accessible recreation trails.
"Wildfire behavior changes when you have a diverse forest," said Peter Brown, the stewardship director of Gallatin Valley Land Trust. 
Thinning out conifers is one way that these volunteers are working to reduce wildfires and provide accessible trails for people hiking through Gallatin Valley land. It's also essential for maintaining farmland during wildfire season. 
While the scenes of swaying aspens feels peaceful, this film presents pressing issues that are far less idyllic. But "The Grove" offers hope that, with volunteer efforts, aspens will thrive in the generations to come.  
(HY)