Editor's Note: People are strange when you're a stranger, especially when they ask you out on a date. That's exactly what three members of the Kaimin staff did over the past week without the help of phones, friends or apps. What follows are three stories of rejection, connection and reflection. They come courtesy of our three intrepid volunteers: media intern Nonoka Mori, newsman Dante Filpula Ankney and arts and culture editor Erin Sargent. 
---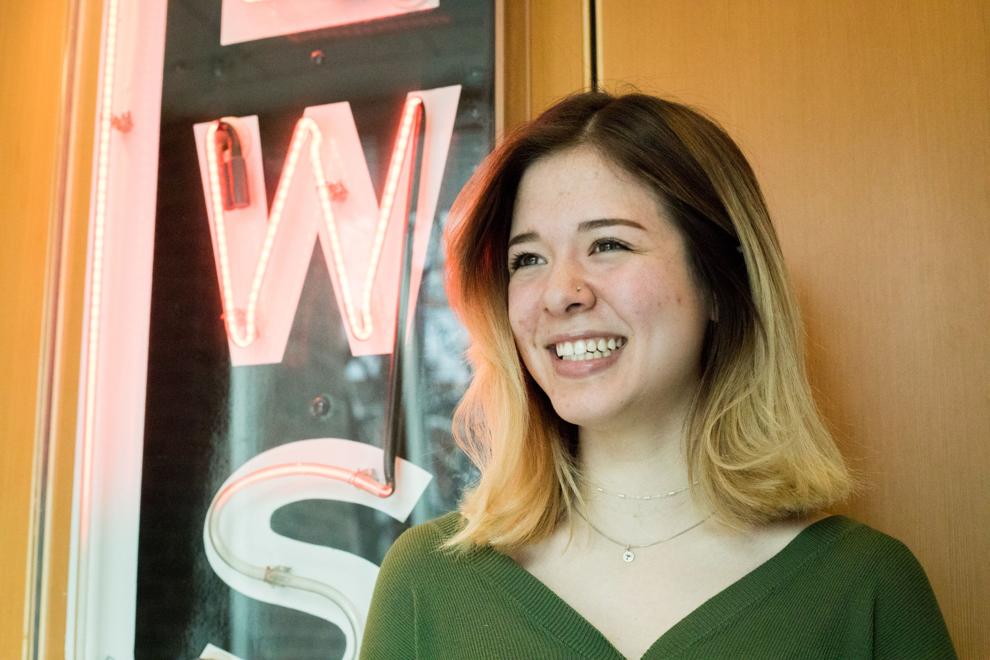 Nonoka Mori
Video intern
It was my second day on the job as the videographer intern, when I was approached with the opportunity to be part of a Valentine's Day social experiment.
The whole operation consisted of three members of the Kaimin staff (including myself), to go up to strangers and ask them out. If whoever I asked said "yes," they get featured in the cover article, and put into a mini-photoshoot sharing our experience.
As I prepared to campaign myself as America's next Real-Life-Tinder-Bachelorette, I started thinking of all of the bizarre experiences I've had in the past with the app. Tinder is an interesting place. For someone who does not want any encounters with serious romantic relationships, it truly is an app made by the gods. 
A match on Tinder led me into the most ludicrous, and desperate, thing I have ever done. I was swiping left and right like I usually do, and I came across this beautiful man who wrote he was half-Chinese-half-American from L.A., and living in Bozeman. He started the conversation right after we matched, and we clicked right away. He was as passionate about producing and making music as I am. But I was mostly drawn to him due to him having a big-city open mindedness that I like to think that I have. Not to be prejudiced, but I've had bad experiences with small town boys with no understanding of the world outside of their hometown. He was also the most attractive person I have pursued to have any affiliation with. 
Since I just got out of a year-long relationship 4 months prior, didn't have school, and I had just quit my job to get EMT certified, I had a lot of free time on my hands. So, I thought, "fuck it," and went to Bozeman to visit a man who we'll call "C." 
Keep in mind, besides talking to each other on the phone, "C" was a total stranger. He could have been a catfish for all I knew. Still, I grabbed some cash, packed my things and went to go visit this handsome stranger three and a half hours away.
He was a nice guy, but not interesting enough for a semi-long distance relationship. 
Yes, you might call me stupid, desperate or other worse names (I do not justify my actions), but I was also very lonely after my break up and needed some excitement in my life. I know for a fact that everyone can relate to those dark moments that we aren't very proud of. Everyone has those impulsive decisions made at desperate times. 
"I don't get nervous very easily over a date, but I was quite nervous for this one since the topic of my Tinder history might come up." - Nonoka Mori
I walked into the University Center to meet up with the videographer and photographer who tagged along as I put myself in vulnerable situations with a big chance of rejection and humiliation. 
The first man I approached looked like he was in his mid twenties, brown hair and with a little scruff. He was eating homemade soup as he stared into his phone. Target acquired. As I got closer, his face turned into a grimace. Soon, I found out that he's in a four year committed relationship. Whoops.
Now that I'd gotten the sweet taste of complete rejection, I prepared myself to go find another potential date. I saw the familiar face of a guy who ran in the same social circles as me. I have never personally spoken to him, but he had this radiance of kindness that allowed me to feel okay approaching him after the previous rejection. He was sitting at one of the 2 seater desks on the second floor by himself. 
The photographers took their positions right in his line of sight, but when I approached him, he gave me his full attention. I asked him awkwardly if he would have a moment to talk and when he said yes, I quickly informed him of the details of said "experiment."
He was quite appreciative of the fact that I, as a female, went up to a stranger and spontaneously asked him out on a date. He was aware of the fact that it was for the school newspaper, but still seemed impressed. 
We went out on a date the next day. 
When I was preparing for the date, I realized that I have not been on a "real date" in little over a year. That is, going to get food or drinks, and having compelling conversations without sexual arrangements being the top priority. Not going to lie, I don't get nervous very easily over a date, but I was quite nervous for this one since the topic of my Tinder history might come up. 
I drove up to Liquid Planet across from campus to meet up with River Nuzzo, an undeclared third year student. He had a gentle smile with a hint of anxiety as he greeted  me and the photographer. We snapped a few awkward photos here and there, and finally began our date. 
I sensed him being hesitant to be vulnerable for a split second, but as soon as we started talking, striding past the small talk, we instantly became comfortable in front of each other. We covered talking about how crazy it is that in the 21st century, first dates with someone you meet in real life (without Tinder), are sort of rare. Soon, we started covering heavy topics such as sex, drugs, depression, mindfulness, etc. 
There was a moment when we even covered why a lot of men in my experience have longed to be called "Daddy" during sexual intercourse. I have been curious for a while now why psychologically men longed for that dominant-submissive dynamic. We couldn't come up with an exact conclusion, but the fact that this "derogatory" topic came to us so naturally was quite fascinating. He even covered what could be considered alarming topics such as love. 
"Love should not be a frightening thing. It shouldn't be taboo. People should say it more," he said. 
We were able to talk about such matters in the most comfortable and gratifying way. Almost so that whenever we changed the subject to a topic that was more small-talk-worthy, like the weather, it became a little uncomfortable. 
This was odd for someone who only mostly accepts casual affairs, to find myself enjoying the company of someone on a date. When he mentioned his experience battling with mental illness in a transparent yet lighthearted way, I started to feel a vivid connection. His part of the exchange in our conversation had an overarching theme of softening the edges of social stigma, which I found alluring.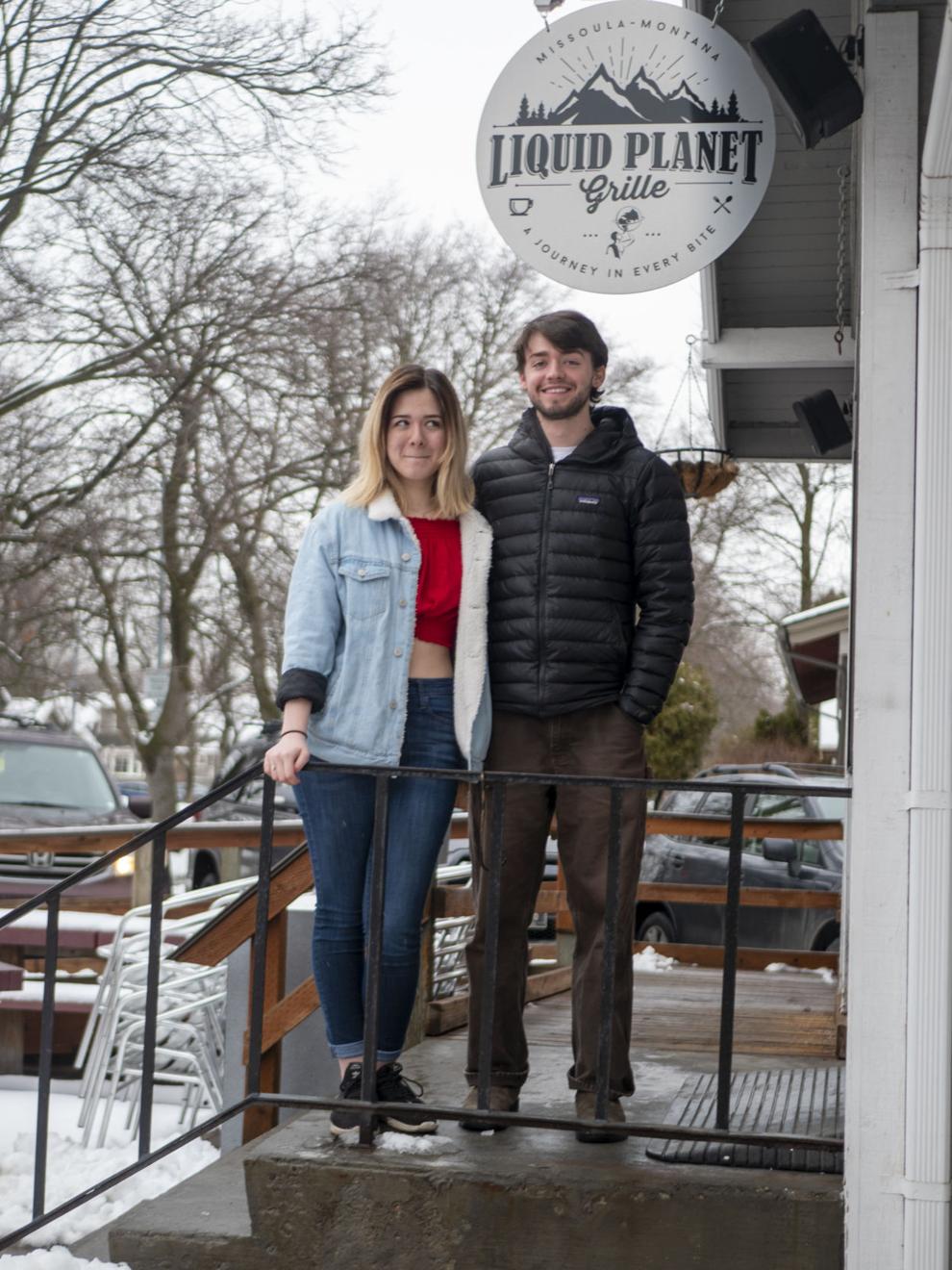 We ended up leaving the cafe feeling fidgety due to over consumption of caffeine, but wanted the date to continue. We drove around for a bit, finally realizing we had been talking for two hours straight. 
Who knows, I may never talk to River again. Heck, we might become something great or something horribly unpleasant. I am thankful for the real experience of connection I have not felt in a long time. I was so caught up in the two-dimensional world of Tinder/Snapchat/Instagram for so long that I had forgotten the real value of a first date. So, thank you River for reminding me of the importance of face-to-face encounters.  
---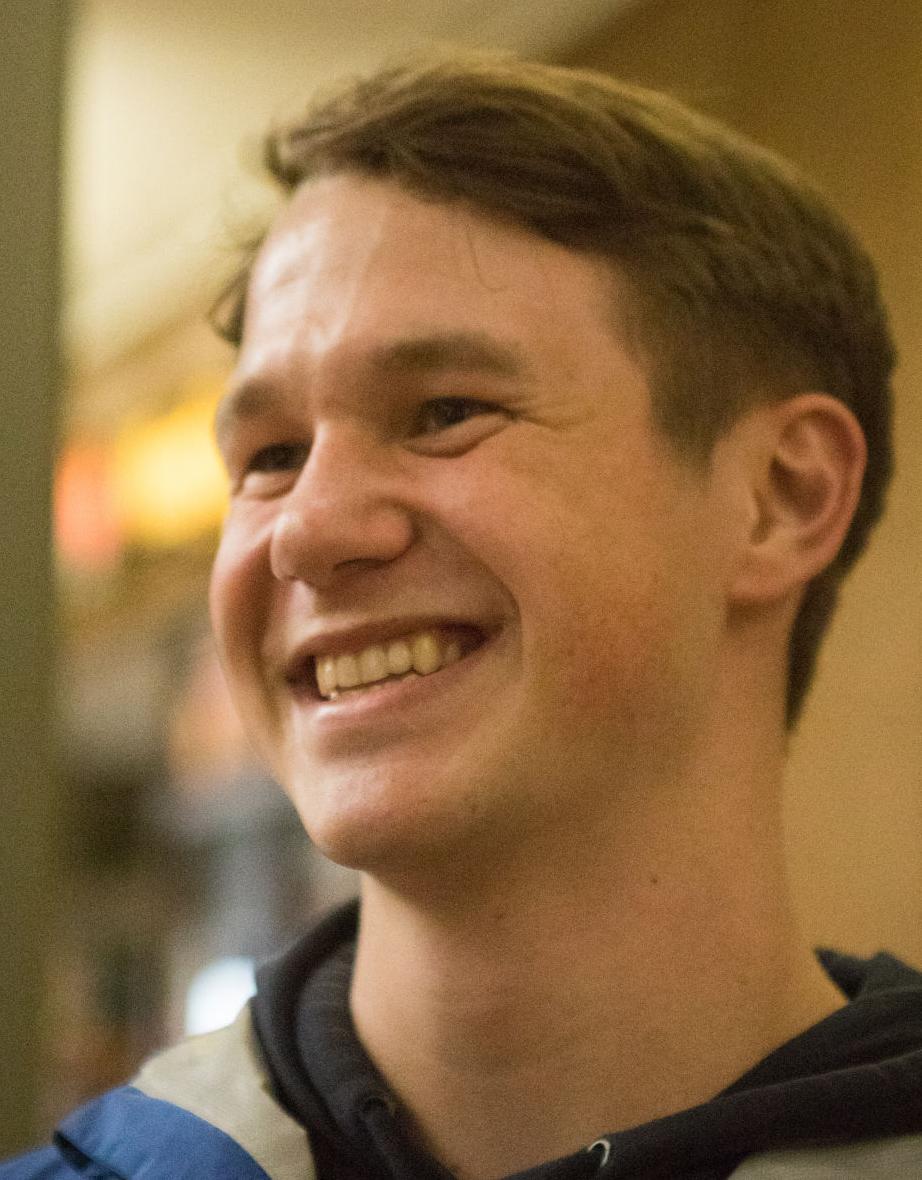 Dante Filpula Ankney
News reporter
Any confidence I had going into different interviews week to week working on the news team for the Kaimin was thrown out the window as I walked up to the UC doors at a slower pace than usual. I nervously clasped my hands and prepped for the worst as I ran the lines I rehearsed in my head. 
I took a short walk up the stairs and into the UC. I sat down in the commons, scanning the room for the cutest, but least threatening girl I could see.
I've concluded that being born at the turn of the century has been a blessing and a curse when it comes to dating. Never in my 20 years on this earth have I had to ask a girl out face-to-face. Let me take this time to apologize to my family who are most definitely disappointed in that fact alone.
But, in the age of social media dm's and Tinder swipes, why would I have to? If I'm interested in a girl I can type out a sincere "Hey, what's your snap?" without ever putting myself in a compromising situation.
After sitting a cool 20 to 30 minutes pondering potential dates, and with the obvious annoyance of my coworkers waiting for me to make a move, I approached a table of two girls and one guy with my eyes set on the girl with the tan colored carhartt beanie.
"Look… If you had... One shot... Or one opportunity... To seize everything you ever wanted... In one moment... Would you capture it... Or just let it slip? Yo, His palms are sweaty, knees weak, arms are heavy."
Eminem never spoke truer words for the situation I found myself in. I walked up and with the voice of a pubescent 14 year old and said, "H-eEee-yY. Will you go on a date with me?"
"Me?" she asked.
"Yes," I assured her.
Tricia Joyce is a freshman at UM studying finance, economics or maybe both. She hasn't decided. She is a new member of the women's golf team on campus. After jumping over the hurdles of scheduling conflicts, she agreed to date. We settled on Bridge Pizza and a walk downtown for First Friday.
When she walked out the door into the Lomasson parking lot Friday, I was planning on getting out and meeting her. I hesitated. By the time I had the door about halfway open, she was at my car getting in, leaving me in an awkward limbo. I tried to play it off. I couldn't let the first awkward interaction plague the entire date.
On the short drive down Broadway and across the Higgins bridge, we talked about the basics. She told me she was from Butte, and I told her I was from Laurel. From there, the conversation ranged from our high schools, to people on campus who we both knew.
When we arrived, I mentioned the photographers from the Kaimin that were stationed outside ready to take our picture. It felt like my mom asking to take a picture of me and my date before our first high school dance. Awkward.
"We were Fred and Daphne, and I was about to drive the Mystery Machine around Missoula until we found her phone." - Dante Filpula Ankney
Families packed Bridge Pizza, so we stood patiently in line, got two pieces of pepperoni pizza and shuffled our way between small children and misplaced chairs to eventually find a seat.
I folded my pizza in half and took a bite as she shook the grease off of hers. We talked about everything we loved about Missoula like our new friends we have met and things we hated like the roads.
As we threw our paper plates away and headed towards the door, I started questioning my date decisions. I asked her if there was anything she would want to do as I thought, "cause like, I mean like, we can go to First Friday if you want but like also if you would rather do something else we can definitely not go..."
We ended up walking downtown, dodging puddles, and stopping by art exhibits and shop displays for long enough to take a glance. To be perfectly honest, I don't know shit about art, and I'm not even sure I entirely know the point of First Friday in Missoula so I have no idea why I chose it as a first date.
After a stop at Mary's Mountain Cookies and a few quick bites of a snickerdoodle and caramel cookie, we headed back to my car.
I'm really in my head now. This date has been approximately an hour and a half, we haven't really done anything and I can't tell if she is just acting like she is having a good time because she is nice, or if there is an off chance she might actually be enjoying the date.
As we opened the doors to my car and to take her back home, she stopped.
"Where is my phone?" she said.
"I'm not sure. You don't have it?"
"No, I thought I left it in your car but it's not here."
I automatically go to the worst option: that it was stolen from my car. I started checking my pockets on the off chance it might be in one of them. Why would I have her phone? Who knows? I'm lost here.
"Where's the last place you remember having it?" I asked, the one question that pisses everybody off after they lose something, as if it would somehow be helpful.
With no possible leads, she said she might be able to use the Find My Iphone app on my phone. She entered her account and password just for Apple to ask for the six-figure authentication code sent to either her sister or her mother's phone. I let her use my phone to call both.
With no answer from either, there was one option left. We retraced our steps.
What she doesn't know is that, she saved me from admitting to a failure of a date and instead provided a real life mystery to solve. We were Fred and Daphne, and I was about to drive the Mystery Machine around Missoula until we found her phone.
I tried to convince her that it really is okay as she repeated the words "I'm sorry" and "I'm so embarrassed" with an exhausted look on her face.
After missing a turn, I  drove onto the next street to get back to Bridge Pizza, our number one suspect for where the phone might lie. However, through my obliviousness and/or carelessness, I turned onto a one-way street.
I quickly swerved to the side of the road to the sounds of blaring horns and Tricia yelling "WAIT I THINK THIS IS A ONE WAY."
Now we're both embarrassed.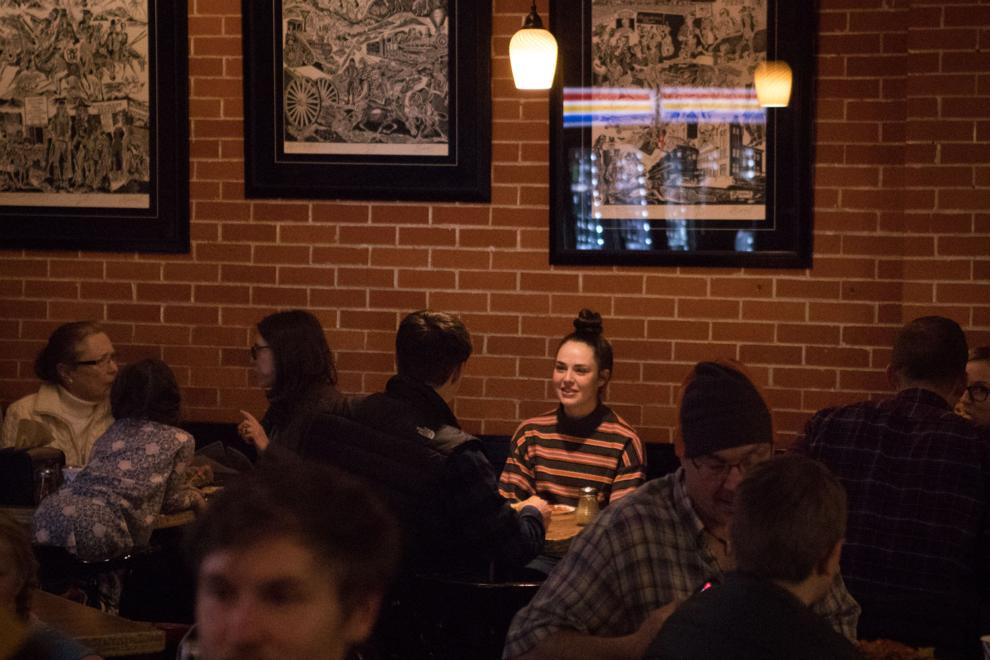 When we made it to Bridge Pizza obeying traffic laws, her Apple Watch buzzed when we entered with a notification. This meant we were close, real close.
The cashier at the counter exclaimed "Yay, you came back," when she asked for the phone. 
The mystery was over and the phone was found.
After 10 more minutes of driving and laughing about the mishaps of the night, we decided the night was eventful enough and that I better take her back. Through the laughs and smiles, I parked the car and we both got out.
I gave her a hug, thanked her for coming on the date and we said our goodbyes.
We plan to keep in touch, and I'm looking forward to another date in the future, one off the record.
---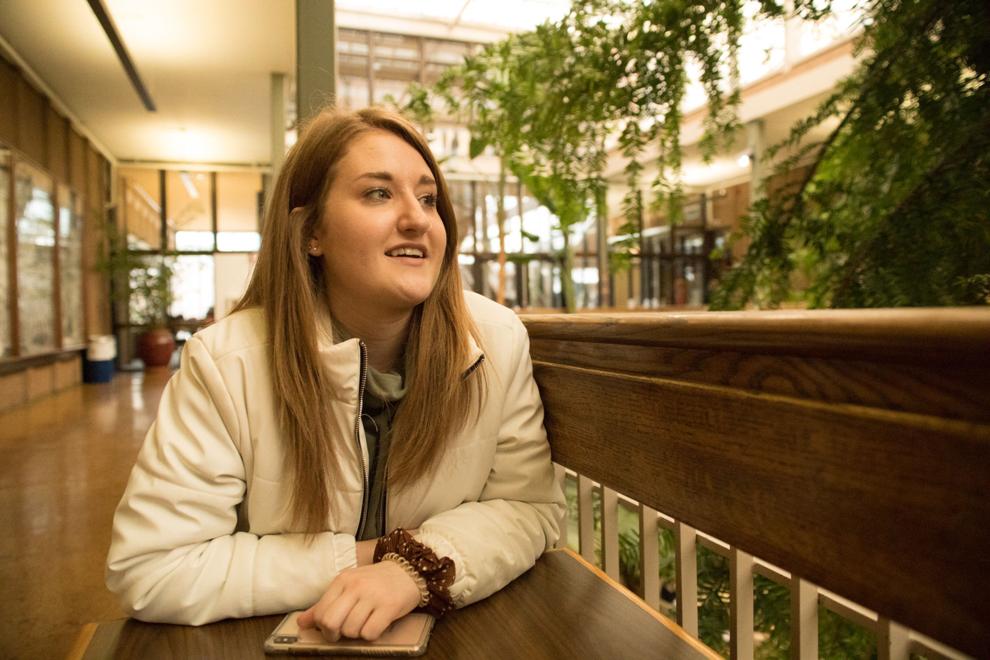 Erin Sargent
Arts & culture editor
 I have this vivid memory of a car ride with my mom in the seventh grade, where I cried to her about how none of the boys in my class wanted to date me. She flipped on the turn signal and said that probably, the boys in my class were intimidated by me.
Now, I get that this was the "mom" thing to do. She was stuck in a car with a crying seventh-grade daughter who just wanted a boy to tell her she was pretty because that's what Disney Channel said was happiness. I'm sure she meant it as a compliment. She raised me to be smart and strong and independent, and that can be intimidating when your name is Noah and your voice hasn't dropped yet. 
But the whole "intimidating" argument is one I hear a whole lot lately. It's what my big sister tells me over the phone and what my coworkers say when I go out with them. It's what everyone in the Kaimin office said, too, when it turned out the boys I approached in the UC did NOT think I was the catch my arts reporters hyped me up to be.  
So hearing "you're just intimidating" from my friends still really feels like that "mom" way of comforting me when people reject me, you know? 
For some reason, everyone thought I was going to crush this challenge, regardless of how often I repeated myself to them: I do not have as much game as some people think I do.
So while Dante and Nono both got dates and numbers, I tried to decide where exactly I should live out my life as an old and gray spinster. The woods of Northern California, maybe? I could totally get into the whole Redwood Forest witchy vibe.
This is not to say that I really do think I'm going to be alone forever. I just happen to be incredibly unlucky.
Unlucky because the first boy I approached (running after him like a sad, sad puppy) shrugged me off with a mumbled, "sorry, I have a girlfriend."
Unlucky because the second boy I approached (again chasing after him and managing to stop him next to the UC stairs) seemed very ready to get out of the situation by any means possible. Eventually, I think he decided if he just got my number, he could say something about texting me and then never see me again. So I gave him my number, and he has yet to text me. I can only hope that maybe, just maybe, I accidentally misdialed my own number and Andrew really, really tried to reach out, but to no avail. 
If you're reading this Andrew, call me at the Kaimin office.
Unlucky because the third boy I approached (he was sitting at a table. I finally learned my lesson about chasing boys through the UC) was incredibly sweet but unavailable to go on a date by deadline. I still got his number. Have I texted him yet? Nope. Turns out, despite all this, I'm still a little bit of a coward.
It's just that I've done this kind of thing before. I've approached guys for their numbers. I've sent the first Tinder message every so often. If guys even do decide to respond to me, it's usually with a message so overtly, disgustingly sexual that I want to throw my phone in the Clark Fork and never look back.
So it was a little hard to remain optimistic in all of this. When the day ended, and I still didn't have a date, I wasn't entirely sure what I should do. I still had to write this story, regardless of how "intimidating" I might be. Two out of three reporters had dates to write about, but three out of three reporters needed to go on dates.
That's how I found myself googling "romantic date locations missoula." It's how I found myself making a reservation for one at the Pearl Cafe. It's how I found myself walking into a prime date location on a Thursday night dressed up, by myself.
And I'm not gonna lie, it felt pretty pitiful at first. It felt like that scene in "Forgetting Sarah Marshall" where Jason Segal tries to get a table at a restaurant and Jonah Hill says "just you?"  
And I'm Jason Segal.
"If you haven't taken yourself on a date to a fancy restaurant alone, 10/10 recommend." - Erin Sargent
For me though, the hostess was a woman from my hometown. She was my theater teacher when I was in the second grade, who we all called Binky. When I told her I was taking myself out on a date, she beamed and seated me at the corner table by the fireplace.
When my waitress came by with a basket of bread and a glass of water, I asked her which wine would go best with my order. She pointed me to a sauvignon blanc that made me feel like a real, grown-up, intimidating lady, in a surprisingly nice way. 
I ate the fanciest meal I've ever spent my own money on, read my book and didn't have to keep an awkward conversation with a boy going. I felt pretty damn good.
I lingered for almost two hours. When I finally paid my check and got up to leave, an elderly couple seated nearby stopped me. 
"Are you traveling from somewhere?"
"No, actually, I live here. I just felt like taking myself out on a date." 
I couldn't decide if the words made me sound pathetic. If they would take pity on a 21-year-old girl who was so single that she actually went on a date by herself.
But instead, they smiled really big at me and introduced themselves. The woman, Carol, told me she used to be a travel agent, and she would take trips by herself all the time.
"How gutsy of you," she said. "You know, once you can do something like this by yourself, you can do anything."
Carol is my hero.
And dammit, I think she's right. I walked out of the Pearl and into the snow, feeling like I could 100% throat-punch any problem that might come my way this week.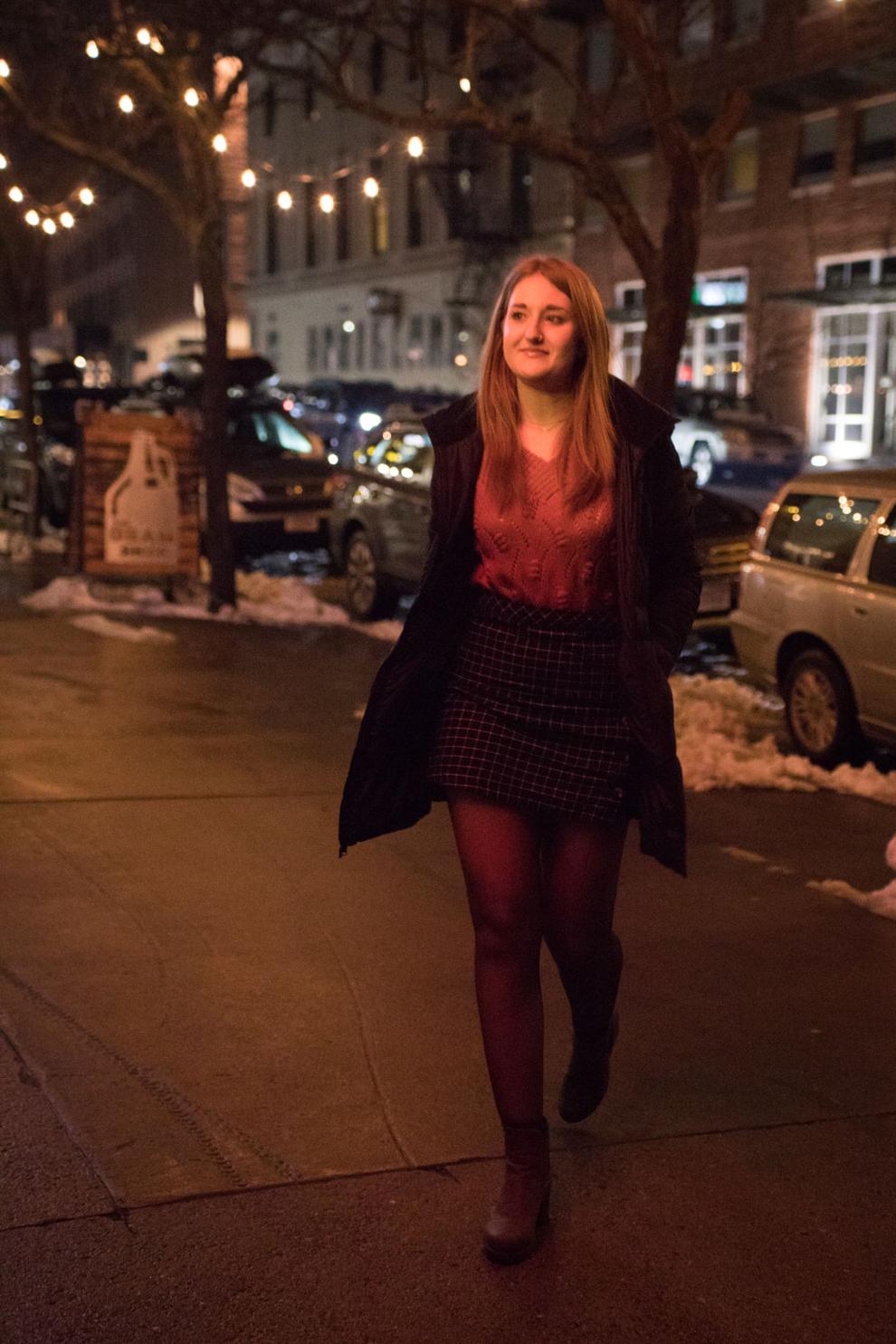 My hope is that this reads as empowering, and not in a desperate attempt to do so. Because I really did feel great sitting alone at the Pearl Thursday night. To take a night off from my crazy editor workload (peep the Big Sky Documentary Film Fest spread) and let myself have some alone time.
Would I still like to date someone? Sure, who doesn't? But I don't feel lonely just because I'm not.
My family raised me to be fiercely independent and this felt like that. And maybe that makes me intimidating, but I don't think I care.
If you haven't taken yourself on a date to a fancy restaurant alone, 10/10 recommend. I can't promise you it won't be weird at first, but I can promise that you'll feel pretty damn good about yourself, too.