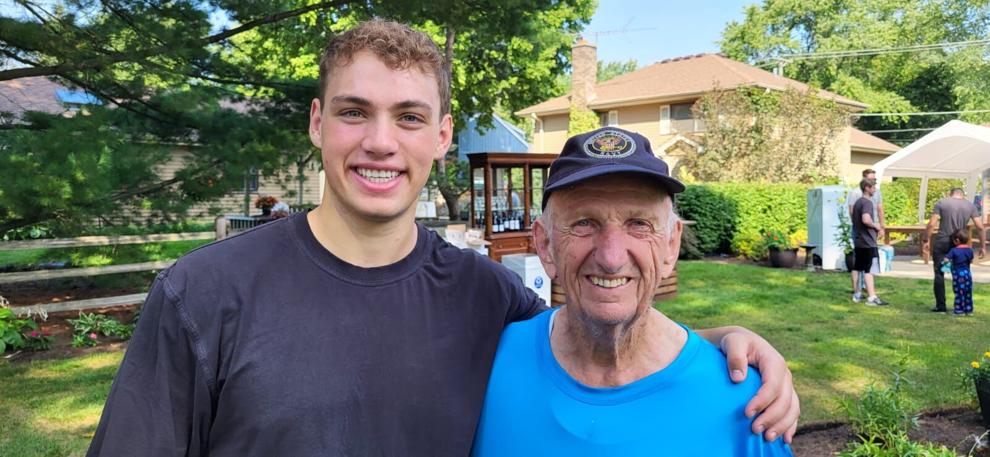 Correction: In a prior version of this article, Frank Liberio's childrens' names were listed as Matt and Chris, but they are Dom and Marissa.
The last time Trey Johnson and Declin Ermer spent time together was a Friday afternoon. It was a frigid October day, and Johnson got out of work earlier than usual. Ermer, who couldn't stand a lull in his day, picked Johnson up.
The two, both seniors, had a party to go to later, but it wasn't for a few hours. They drank some beers and listened to music while hitting a ball around the University of Montana Golf Course. Ermer may have been a gifted athlete, but golf was Johnson's game. They lost track of the score and just talked instead.
They went to the party later that evening. It was hosted at the house for the Beta Delta chapter of Sigma Chi, just a few blocks away from campus. As members of the fraternity, it was only right that they made an appearance. 
Ermer swept through the crowd, a popular man with lots of people to greet. Johnson was quieter. He socialized a little and decided to go home early with a friend. 
Not 15 minutes later, he received a call.
Looking back on it, Johnson's glad he had those last few hours with Ermer. He didn't really want to get off work early, but the time he spent with his friend was nice. Peaceful.
Declin Floyd Ermer fell from a 20-foot balcony at the Sigma Chi fraternity house on Oct. 28, 2022. He was posing for a picture when he lost his balance, and slipped over the edge. 
When he hit the ground, he suffered a traumatic brain injury, two skull fractures, a spinal T7 compression fracture and lung contusions.  He was taken to the Intensive Care Unit at St. Patrick Hospital, where he remained in a coma. At the trauma unit, medical professionals told his father that he had alcohol in his system. Johnson said while Ermer had been drinking, he was not out of control that night. On Nov. 5, doctors decided to fly him to Harborview Medical Center in Seattle.
The next day, the family was told he wouldn't survive. Ermer registered as an organ donor when he received his driver's license, so the hospital searched for matches. His family members took turns having one-on-one time with him in his final days, washing his hair, shaving his beard and pressing his inked handprint onto donated quilts.
His mother, Laura Townsend Ermer, chose the color pink. It reminded her of a pink suit her son loved to wear.
Ermer's "honor walk" was on Nov. 9, which is a final goodbye when hospital staff line the hallway to pay respect to an organ donor. In the medical world, it's a moment of gratitude. 
His mother, father, stepmother and his mother's partner walked beside him as the staff transported him from his room to a space next to the operating room. They listened to "Ocean Eyes" by Billie Eilish.
They spent their last moments with him until he died at 4:44 p.m. He was 22 years old.
His corneas and his kidneys went to four people across the country, one as young as 19 and another as old as 80. His liver will be used for research by the International Institute for the Advancement of Medicine, where researchers are testing new drug therapies and developing medications to fight hepatitis C. He also gave his heart valves, veins, arteries and nerves. Gift of Hope, an organ and tissue donation network, estimates he saved or improved the lives of at least seven people.
His mother documented the journey on Caring Bridge, a nonprofit website that allows people facing various medical conditions to update loved ones and friends. That Caring Bridge is still making posts, the last one from April 13, along with the Instagram account dedicated to his family and friends' memories of him called "Found Declin." The last post on that account was March 24. 
In the weeks that followed, it was a blur of activity for Ermer's people. They organized celebrations of life in Missoula and in Wheaton, Illinois, where Ermer grew up. They designed and printed pink wristbands reading "Declin Strong," which became their mantra of hope and resilience, and hung them on Christmas trees. In January, Johnson and his roommates — Ermer's friends — started their last semester at UM. 
Now, graduation is around the corner. Ermer would have finished his degree in health and human performance, the first step in his plan to become a physical therapist. 
He won't get to walk with his classmates across the stage at the Adams Center. In honor of his memory and his accomplishments, loved ones from his life will celebrate and remember him how they can — through scholarships, honorary degrees, dedications and quiet reflections.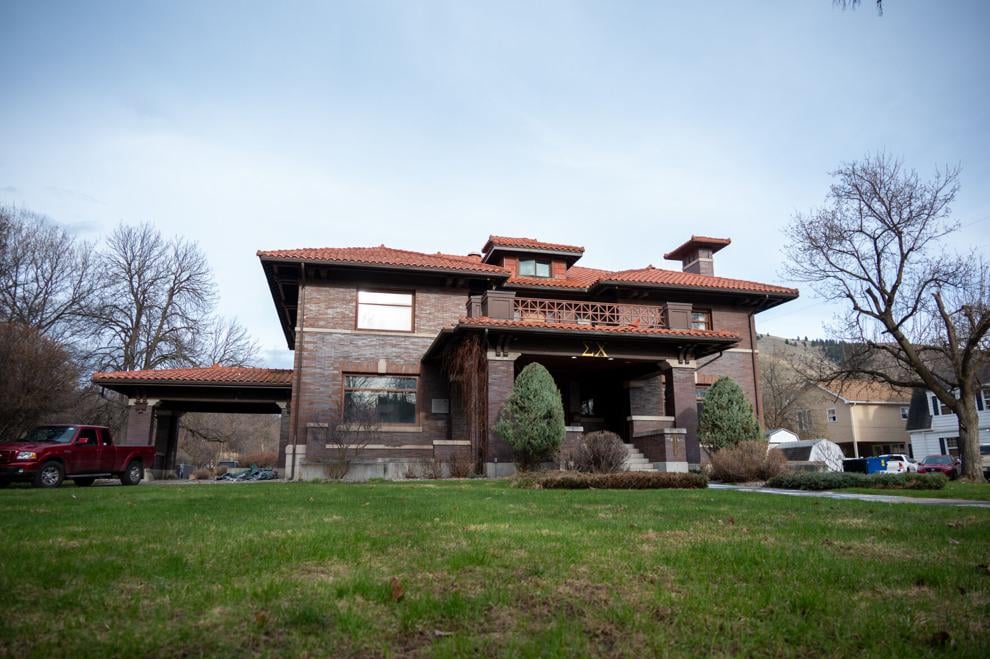 Goofy for life
Nadia Ermer said her brother was goofy from the very beginning.
Declin had three biological sisters: Chelsi, Hannah and Nadia. His parents, Eric Ermer and Laura Townsend Ermer, divorced when he was in the first grade. Their respective partners, Hayley McCauley Ermer and Frank Liberio, had their own children: Zach on Eric's side, and Dom and Marissa on Laura's.
As the youngest of all of them, Nadia wonders if Declin was destined to be goofy.
Eric and Laura lived in the same town, so he and his biological siblings grew up in both households. With so many family members, it may have been easy to slip into the background, but Nadia said Declin wasn't the type to be looked over.
"He knew he was the baby," Nadia said. "He loves being in the spotlight, making people laugh and happy."
Nadia and Declin were especially close. When he was in early elementary school, he had a hard time speaking clearly, communicating mostly in "gibberish," she said. 
Nadia, always at his side, was his dutiful translator. Speech therapy helped him with his words, but Nadia claimed to still read his mind.
While crammed next to each other in their dad's Suburban on road trips, Nadia said they'd always find games to play, sometimes giggling so much that Eric would bellow, "Stop having fun! You're driving me crazy!"
Always one to go along with his sisters' fun, there were plenty of days Declin played dress up with them. Coming home from the mall always involved a fashion show, and Declin was sure to strut and pose for his guffawing audience. 
The bravado came naturally. In middle school, Declin got a Justin Bieber haircut and went as the celebrity for Halloween. He always had the gusto of the popular kid, Nadia said, even when it was "awkward-middle-school popular."
He tolerated being crammed into dresses all the way into high school when Nadia convinced him to wear a Snow White costume during homecoming week. 
He loved being the center of attention, always striving to get reactions out of people and put a smile on their faces, his sister remembers. It wasn't for his ego, Nadia thinks.
"He never knew how to accept an award," she said. "He hated getting gifts. I think he got that from our dad. It's not needed, or he feels like he needs to give one in return or something."
By high school, he was officially too cool for his sisters, Nadia said. He'd act a bit more macho, and Nadia remembers nearly every girl in his class crushing on him. She loved to humble him during his alone time, walking into his room to mess with his things while he grew flustered. 
His packed schedule gave him little room for decompression. He could get testy after being too social, Nadia and his roommate, Johnson, noticed.
When it came to college, Declin knew he wanted to get out of Illinois, she said. He traveled across Wyoming, Montana and Washington for college tours, and she said Missoula spoke to him the most. He liked the town, the atmosphere, the outdoors and athletics. It was new, fresh. 
"I think he wanted a fresh start," Nadia said. Their mom didn't want him to be so far away, but Nadia thinks the distance made him more open. During breaks, he came back to Illinois with new interests and curiosities. 
"He suddenly knew every detail about Star Wars and Marvel and big movies," Nadia remembers. "His roommates and friends really brought that out of him. They made him more of a geek."
After Declin died, Nadia moved to Missoula and into the room he used to live in. She'd wanted to move out of Illinois for a while, and she'd grown to love Missoula when she visited her brother. His fall gave her a reason to come, but when Declin's share of the rent was due months after his death and his friends searched for a new roommate, it just made sense to stay.
She works remotely for Hyatt Hotels, usually creating their email templates and similar graphics, so the transition wasn't hard on her career. 
Four male roommates make things messy at times, but they share a love of adventure and the outdoors. She sends them memes on Instagram that they've received from Declin before. It's an echo, but a pleasant one.
She never saw Declin in the room, so it doesn't feel strange to live there; it's refreshing. She gets to be in the world he lived in, and it feels right to her.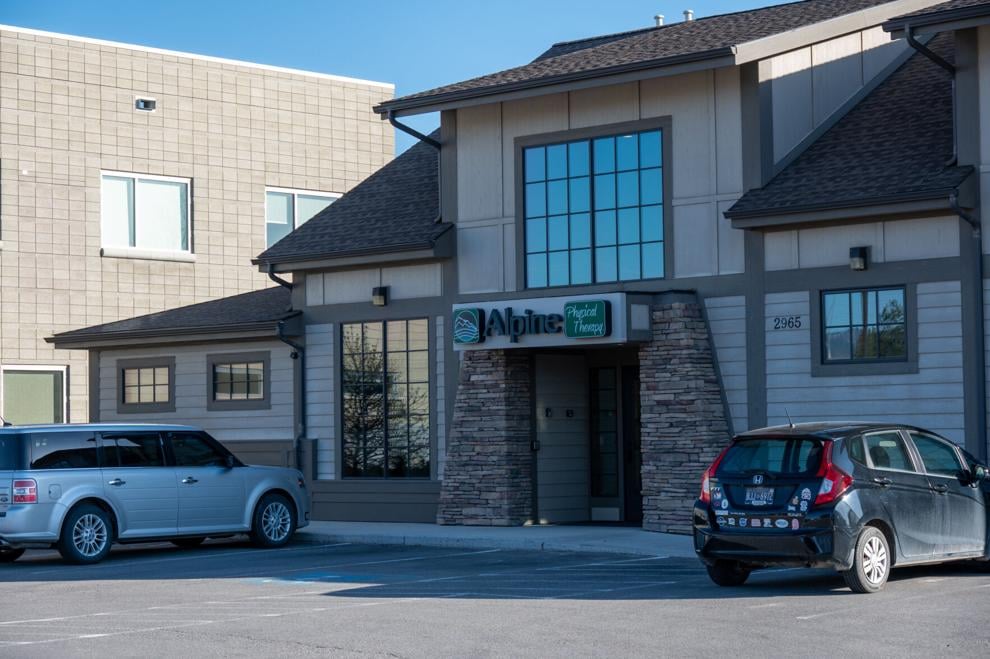 To be the best
Trey Johnson and Declin met during their freshman year. Johnson, a finance major, came from Seattle. As an introvert, he had no idea where to start with finding friends.
It's one of the reasons he was interested in Greek life. Fraternities were all about community, Johnson reasoned, so it'd be an easy way to make connections.
It wasn't the official start of their friendship, but Johnson's first impression of Declin was during rush week. It was late at night, and a truck's headlights lit the basketball court where Declin and other students scrimmaged.
"He was just schooling everyone," Johnson said. "Everyone was oohing and ahhing, and nobody knew who he was."
Declin put on a cool front: shirtless, chiseled, handsome and athletic. It made him an easy bid for frats, and his charming smile helped. Johnson thought Declin was one of the coolest guys he'd ever seen, but that didn't guarantee a friendship. 
He didn't truly get to know Declin until later that year when a mutual friend connected them. They started hanging out, and eventually formed a small workout group called "The Three Musketeers." Johnson was intimidated at first — going to the gym with such an athletic guy. Declin never let him feel like he fell behind.
"He always told me my arms were better than his," Johnson said, "because we could lift the same amount, but his arms were bigger."
Johnson introduced Declin to golfing and Fortnite that summer, and Declin dragged Johnson to the gym more times than he could count. They moved in together, first into the Sigma Chi house, then into a place of their own with a few roommates. 
Living with Declin could be dizzying. He started his days at 5 a.m., getting in a workout before class or a work shift. Declin worked two jobs, one helping at Campus Recreation and one helping physical therapists as an aide at Alpine Physical Therapy. He never rested throughout the day for longer than an hour.
"I think he always feels like he needs to be doing something," Johnson said. "If he had a two-hour break, he'd ask you to golf or work out."
He motivated Johnson to improve himself, he said. He thought if he did the same workouts and the same diets, drank the same amount of water as Declin, he'd be more like him. It was a two-way street; as much as Johnson tried to emulate Declin, Declin found ways to be like Johnson.
Sometimes, Declin brought him to parties. Other times, Johnson convinced Declin to have a night in, drinking wine and watching "The Notebook."
"Competing against each other, and wanting to not just better ourselves, but better each other," Johnson said. "It's something I miss."
It was almost annoying how naturally talented Declin was, Johnson said. But Declin couldn't let himself be less than his best. He needed to give 110%, Johnson said. Always. 
Riley Hector, another friend and classmate, said she thinks it helped him feel in control. Hector, who is studying athletic training, has known Declin since their freshman year, and as another student interested in athletics and medicine, they had nearly every class together. When Declin felt anxious, he poured himself into his classes, she said. When he was angry, he worked out. 
"He put this pressure on himself to succeed," Hector said. "He loved his family so much, and he wanted to be like them. If he didn't think he was good enough at something, it'd become his goal."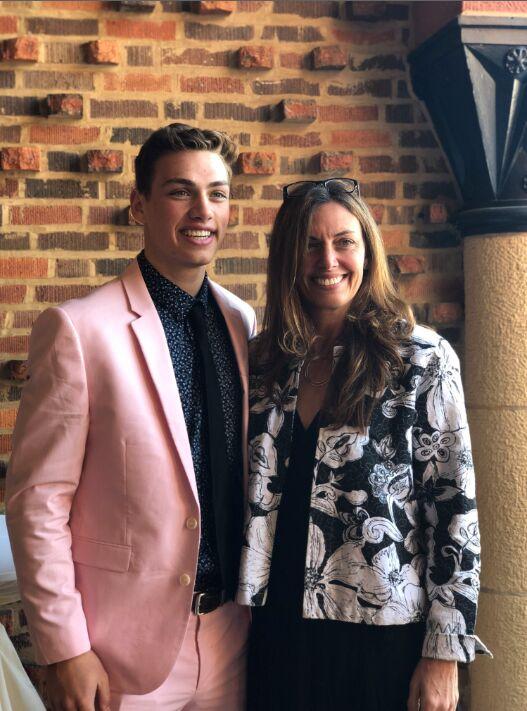 In work
Declin wanted to be a firefighter like his dad, but Eric didn't want him to jump straight in.
"You know, 25% of us firefighters get injured on the job and never get to finish our 20-year career because we ended up broken," Eric remembers telling Declin. "Go get a degree, and have a plan B if you ever end up getting hurt, if you still want to be a firefighter."
Declin decided to become a physical therapist, which required far more education than Eric expected. Declin and his parents split the tuition bill into thirds, and with enough scholarships and paychecks from his jobs, he was ready to graduate with nearly $10,000 in the bank.
Bonnie Netzley, a medical office manager at Alpine, said she misjudged him at first.
"It's funny how we make these assumptions," she said. "The first time I saw him, I saw a muscle-y sports boy and thought he'd be some ego... It took less than a week to prove me wrong."
Declin worked as an aide at Alpine, meaning he helped with tasks like preparing ice bags. But Declin did far more than he was asked, Netzley said, and he had something small but powerful in an industry like theirs: compassion.
"It's the difference between pointing someone towards an exit and personally walking with them to their car," she said. "He was so kind. He was going to go so far."
As someone who's worked at Alpine for 15 years, Netzley has worked with hundreds of aides. She said he was the best of them all, always encouraging others and showing genuine excitement when clients reached a goal.
He left a void when he died. She remembers seeing the email on a Sunday morning and putting her head in her hands.
Alpine Physical Therapy created the Declin Ermer Memorial Aide Award in his honor, a $250 gift to aides who've worked at Alpine for six months and are pursuing a career in healthcare. It's one of two scholarships to be given in Declin's name, and its first recipient will be announced later this month.
The other scholarship, the Declin Ermer Memorial Endowed Scholarship, comes from his fraternity. It will give a few thousand dollars to a student in Sigma Chi who shows academic prowess, leadership and kindness.
"He was something special," Netzley said. "There's a reason we wanted to do something special for him in return."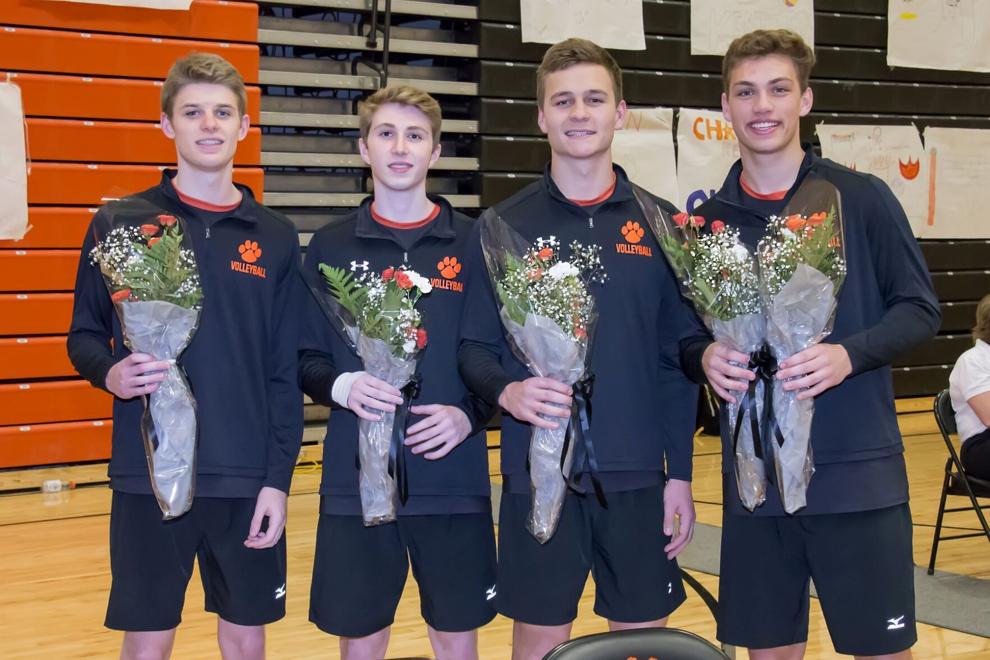 Brotherhood
Missoula's Sigma Chi house has been home to a chapter since the late 1930s, and 65-year-old Bob Rowe has been involved with it in some capacity for at least half of its lifetime. 
He knows every piece of the house, from the framed memorials of the 24 Sigma Chi members who died in World War II, to the powerful wooden beams that have stayed steady against decades of rowdy college boys.
Rowe commissioned the basketball court built in the backyard years ago. After his parents passed away, they left a decent chunk of money to Rowe and his brothers. With his brothers' permission, he paid for the court as a space for students to be active and healthy.
He knew Declin through Sigma Chi. Declin was the scholarship chairman, so they worked together to organize scholarship dinners. 
His family may have said he couldn't accept a compliment, but Declin made sure his fellow students could receive honors with grace. Rowe remembers Declin straightening his classmates' ties and correcting their posture.
Other alumni remember Declin dragging classmates by the collar to study groups, interrogating them about their classwork and projects before he let them out for the night, Rowe recalled. It came up in meetings alumni had about how to honor Declin moving forward.
"He was well-respected," Rowe said. "A lot of what you think of fraternity is a stereotype. Someone has to clean it up, and that was Declin."
When news of his death arrived, alumni developed two plans to honor him: dedicate the basketball court to him, and name the endowed scholarship after him.
Rowe wanted to make sure it was done right, and he worked closely with the family to set the plans in motion. Nadia, with a degree in graphic design, helped design a bronze plaque to be mounted near the fraternity's backyard fire pits.
"Declin was a man that led by example," the current plaque design reads. "His life was inspired by action and not by words or platitudes. All Honor to His Name."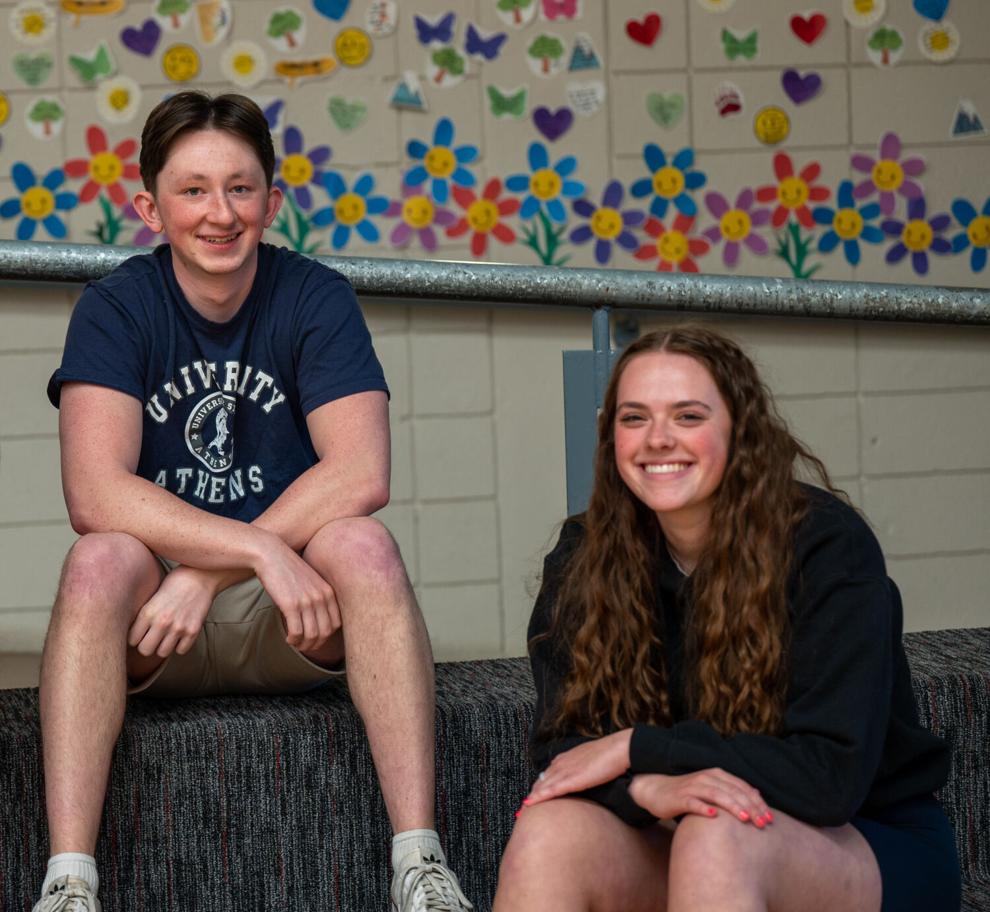 And so on
When Trey Johnson received the phone call that Declin fell off the balcony, he didn't think it was as serious as it turned out to be. Declin was a titanic figure. A fall wouldn't slow him down.
Then, Eric Ermer arrived after rushing in from Illinois. He stayed the night with Johnson and their roommates. Instead of sleeping, they sat in the living room and joked about how embarrassed Declin would be when he woke up. 
Eric didn't react too much. As a firefighter, he stays level-headed when tragedy strikes. His calm reassured Johnson that everything would be OK.
"It was nice having an Ermer in the house," Johnson said. "It still is."
When Eric flew with Declin to Seattle, it didn't feel real. The calm came from a professional need to watch. Observe. He's helped others in this situation before, but now it was his son.
"You're not even really yourself," Eric said. "It's clinical. He's going to die. It didn't really sink in until about two months later."
In the whirlwind, Eric said it was like he was too busy to grieve. Yet, Johnson said he could tell Eric was shaken. Just like Declin, there was something unconquerable about him, Johnson said, so it was that much more profound to hear something change.
"[Eric] called us to give us the news that Declin wasn't going to make it," Johnson said. "And it was something in his voice. I'll never forget that feeling."
Johnson and his roommates delivered the news to the fraternity the next day. He said the air became dead. He remembers people's faces morphing in grief. He remembers a mutual friend falling to her knees and bawling in the driveway.
"I don't have a good memory," Johnson said. "But I think that will stay with me for the rest of my life."
Johnson, Hector and their friends went to the celebrations of life and memorials, but fall semester finals were approaching. There was almost no time to process. Weeks went by, and the spring semester began. 
Johnson started therapy and had small breakthroughs to help him grieve. He's not sure if the idea of Declin watching over him made him feel better or worse.
"He inspired me to better myself every day. Now that he's not here, I don't have that motivation anymore," Johnson said. 
Stepping into the gym alone or hearing the music Declin used to play to hype Johnson up for parties brings both friendly and unnerving reminders. He's not sure he wants Declin to see him fall behind.
But at the same time, he thinks Declin would be proud of him. He'll walk at graduation soon, and Declin will be receiving a posthumous degree. It's something they can share, he said. 
"Being able to talk about it is just a way to kind of remember him," Johnson said. "I can keep his legacy alive."
Riley Hector is not graduating yet, but she said she was excited to see Declin go to physical therapy school and take the next steps in his journey. 
"I think that stings the most," Hector said. "He worked so hard to get that degree and now he's frozen at 22." 
Two ceremonies will be held in honor of Declin's graduation, one by the University, and the other by his degree program, the School of Integrative Physiology and Athletic Training. Then, alumni will officially dedicate the Sigma Chi house's basketball court to Declin. Declin's family will be traveling to attend. 
All the ceremonies are a sign of how much impact he had, Eric said.
"He really touched everyone," Eric said. "He's a good man. A better man than me. I'm happy he brought so much good into this world. It's all I could've asked."