Walking through the second floor of the Lommasson Center, there's a lingering silence that follows through the hallways. The cubicles of Griz Central are bare where desks used to sit, full of personality and papers. On any given weekday, one might think that Griz Central must be closed for the day. 
In reality, there's roughly a handful of people waiting to help the occasional student. In the Financial Aid office one Friday in October, it was brutally clear that what used to be several employees separated only by low dividers is now only two friendly faces. Next door, the office of Global Engagement has an empty waiting room with only a single student employee filling the room with the sounds of their typing. 
Across campus, students find spaces like the Office of Civic Engagement gutted. There's no one waiting for someone to walk in, but eventually, if you need assistance, one of the few staff will come to help with a happy greeting and optimism. 
Empty rooms have become more common on campus after losing hundreds of employees over the past several years. While students may immediately recognize when a favorite professor moves on, the academic sector of UM is not alone in feeling the effects of the university's budgetary struggles. 
The pressures of declining enrollment and budgeting shortfalls have left a fog of anxiety and discontent over UM's campus. For years, students, faculty and staff have been stuck wondering what the next blow will be in the fight to pull the university out of a financial low. 
What typically first comes to mind when considering the prospect of budget cuts is the effect it will have on faculty. It's easy to not consider everyone else who helps students on their respective college journeys. These are the people who take out the trash, help students figure out how to pay for college, connect students to employment after graduation and hundreds of other roles that make the university function. 
A significant number of these people who support students will soon be gone. And many of them have already left.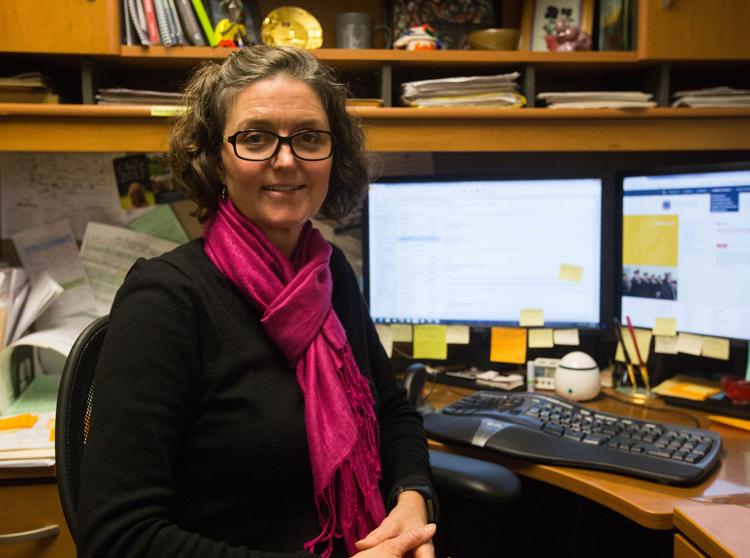 Staff from all corners of campus have been a second priority to academic units since 2011 when enrollment started declining. 
Since 2014 alone, UM has decreased its staff by 13.9 percent, leaving 105 positions unfilled, according to data from the Office of the Commissioner of Higher Education. In addition, $3,869,282 less is budgeted for contract administrative, classified and contract professional salaries – not including any benefits or waivers. This is 10 percent less than what it was in 2014. 
 The damaging effects of reduced staff have been undeniable for Vice President of Enrollment and Student Affairs Tom Crady, who has only been at UM for one year.  
Departments such as Native American Student Services, Disability Services for Students, Veteran Services, Career Services and more are dealing with a "barebone staff," Crady said. He added that some staff in those departments are each tasked with attending to the needs of 400 students or more. 

Crady said it took UM more than a month longer to process student financial aid than it has in previous years. The reason is understaffing, he said. 
 The situation is paralleled in the admissions office, where applications were taking over a month in some cases to process, Crady said, a job that should only take 48 hours.
 In addition, there are only five recruiters who travel around the country to bring more students to the university. In contrast, Crady said he had 17 recruiters when he worked at Gustavus Adolphus College, which had only about 2,200 students.  
 Recruiters are away for eight to ten weeks at a time traveling the country without returning to UM, Crady said. This is unusual; they should be taking breaks between every visit for a few days, he said. 
One of the biggest consequences of understaffing in departments critical to the success of the university is increased pressure on the individuals who are left, Crady said. 
"Pretty much everybody in the office has taken on new responsibilities and in some cases, a whole other job," Crady said. "It's lean, no question about it."
UM has employed a variety of strategies to reduce personnel funding over the past few months. VERIP I and II, the Voluntary Early Retirement Incentive Plan, was an effort targeted towards older faculty at UM to offer them buyouts this summer. After VERIP came the temporary announcement that lecturers' contracts would not be renewed in the spring semester.
Shortly after, near the beginning of the fall semester, there was uncertainty regarding whether lecturers' contracts would be renewed in the spring. 
Now, UM is presenting yet another opportunity for its employees to leave. The next target: Staff. 
On Oct. 17, a press release was sent via email announcing voluntary severance packages would be offered to full-time staff at UM. Over 500 staff from across campus have received, and might accept, the opportunity to take a buyout and cut their losses. 
Web Services Manager Nick Shontz, 33, said he is already inclined to take the buyout but has not made a final decision. 
Shontz said he loves his job and the support he's received in his position over the years. Despite not intending to leave, the "generous offer" proposed to him, like many others, is almost too good to be true, he said. 
Employees who accept the package will receive six months' salary and a year's worth of health insurance. They can also opt to take a lump sum of $12,648 instead of the insurance coverage, according to the separation and release agreement. 
As the co-founder of local business, GeoFli, a severance package could be the perfect opportunity to work only one job and advance his career. 
"People look at me on campus and think it makes sense for me to go," Shontz said. "And that's probably true."
Shontz said that he, like his colleagues, was surprised at the lack of an age component in the severance package offer. He said those around him feel like it's either a way to bridge the gap to retirement or take a chance to move on to a new job.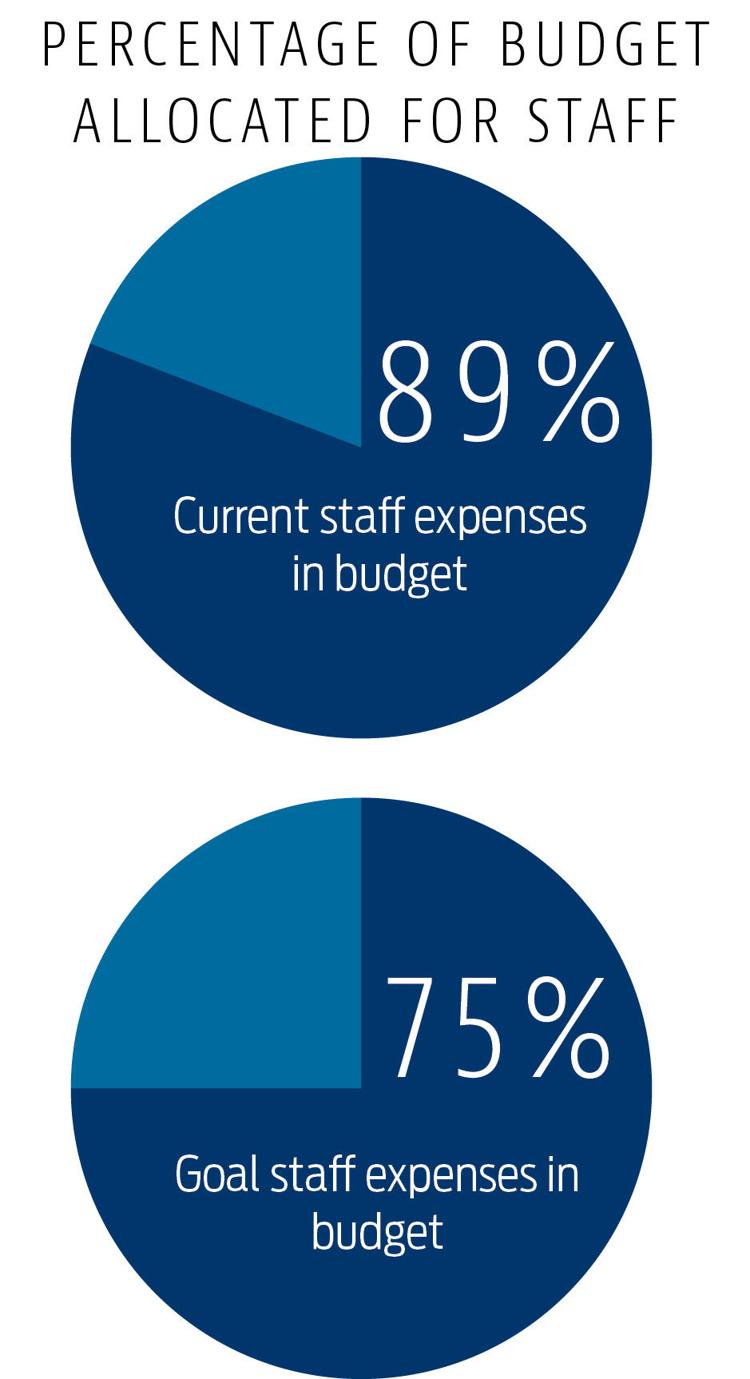 The risk in staying, he said, is the ambiguity surrounding what the consequences will be if a lot of staff members take the offer. He said staff have to ask themselves "Do I want to be here?" when this round of buyouts is over. 
Shontz said he is hopeful the buyout strategy is effective in reducing personnel expenditures and that it can help reduce some of the budgetary problems UM has faced. The measure will "force people to become more efficient" in some cases where staff haven't felt the pressure to, he said. 

Outside of work, Shontz plays softball and volunteers with his son's Boy Scout troop. 
Shontz's wife, Jessica, is also a UM employee – an administrative associate and event coordinator, more specifically. But Jessica was not offered a severance package because she is employed through the University Center, which is an auxiliary unit of UM. Her job allows Nick to stay on her university health insurance as he moves on to GeoFli. 
Which employees are eligible to leave is dependent on where they come from. There are those who are employed through UM's general fund and those who are paid through private contracts and other sources. 
One of these exception is UM's five main auxiliary units, which are not funded in the same way as other parts of campus. These include UM Dining, Curry Health Center, Residence Life, the University Center and Campus Recreation. 
Unlike departments like career services and financial aid, auxiliary units operate much more like a business and do not experience UM's budget problems in the same way. 
Steve Thompson, director of Campus Recreation, said his department is "indirectly impacted" by declining enrollment. 
"It's not like we're just waiting around to see what we get from Helena," Thompson said. "It does feel better to know that we, in some ways, control our own destiny."
As a unit that is nearly entirely funded off student fees, Thompson said Campus Recreation has the option to simply not spend the money it doesn't have. 
This, however, doesn't mean auxiliary units like Thompson's don't feel the pressure of declining enrollment, he said. Since 2011, enrollment has decreased by 24.4 percent. And for every one percent decrease in enrollment, Thompson said Campus Recreation's budget loses nearly $26,000. 
Sandy Curtis, Director of Residence Life, said her department relies on the size of incoming classes at UM to fill the residence halls. As occupancy has decreased by approximately 35 percent, Residence Life has been able to compensate by leaving positions vacant instead of rehiring full-time and student staff. 
Curtis said she wishes Residence Life could update their facilities, including re-structuring the wireless network and renovating the 11th floors of Jesse and Aber Hall. 
Thompson and Curtis both said the biggest challenge the auxiliary units of UM was two years ago when Student Affairs gave $3.2 million to the general fund to make up for budgeting shortfalls in 2015. 

These efforts may have had significant impacts on the university, but the strategic realignments to balance UM's budget are far from over. 
Vice President for Administration and Finance Rosi Keller said UM is "trying to look at all different kinds of options until we align the budget." 
In addition to obvious strategies such as growing enrollment and increasing retention, Keller said reducing the percent of the budget spent on personnel from 89 percent to 75 percent is crucial to the long-term success of the university. 
The staff taking the most recent budgeting blow come from all parts of campus from a wide variety of roles. If a staff member is paid exclusively through the general fund, has been working at UM continuously for two years, and is one FTE, they might be leaving. 
Andrea Vernon is the director of the Office of Civic Engagement, a program that strives to link educational experiences to the surrounding community. Under this department is the nonprofit administration minor and master's degree. There are out-of-class service learning opportunities and courses across campus with a service learning component. 
Vernon, who sometimes brings her chihuahua to the office, has been the leading the program since 1997. 
Vernon's position as director of civic engagement was cut two years to a half-time position, expanding her job to include a leadership role with campus compact. Other staff members then were forced to compensate for Vernon's cut, she said. 
Civic engagement has lost nearly one third of their staff over the past five years, Vernon said. She added that such significant changes to the small body have put huge amounts of pressure on very few people, all charged with keeping the department humming. 
Vernon said her employees have been faced with significantly larger workloads and higher responsibilities. Despite their willingness and preparedness to take on more difficult jobs, however, civic engagement's budget didn't allow for any raises, she said. 
"Asking them to do that (additional work) is one thing," Vernon said. "But being able to compensate them fairly is a totally different piece of that puzzle that's absent."
In addition to FTE reductions, Vernon said Civic Engagement was forced to cut multiple programs that supported students. Pathways, a program designed to help students connect their majors to impactful projects in the community, and service learning classes have been either discontinued or reduced significantly. 
The cutting of Civic Leadership, a course that was taught in the honors college by Colleen Kane, was another result of budget cuts to the department. Vernon said students have been expressing their sadness at the loss of the course, also the core piece of curriculum for Pathways. 
Vernon said that between cuts to FTE, their programs and courses, the budget cuts created a "perfect storm" against her department. In addition to the concrete losses, Vernon added that there have also been notable cuts to morale as UM employees face the reality of their lack of career development. 
"In any job, you want to feel like you have the opportunity to grow," Vernon said. "That really hasn't been here in awhile."
Vernon said she has heard her colleagues voice their frustration: they feel unheard and attacked. Protecting the integrity of UM's academics is crucial, but the school also relies on its staff to support students in the non-academic aspects of their time here, she said. 
"All of those support services that allow students to feel like they can be successful is usually on the backs of staff," Vernon said. "Nothing can keep going without adequate resources to support it."
Vernon said staff across campus are waiting anxiously for the APASP recommendations to see if they will continue to "bear the brunt" of budget cuts. 
UM President Sheila Stearns said growing enrollment, along with reducing hiring, is one of the university's top strategies for solving the budget crisis. 
Crady said that he feels strongly that buyouts are "better than layoffs." But if the admissions office becomes any emptier, growing enrollment will become a desperate effort, Crady said. 
"There are some areas where we have to be staffed appropriately," Crady said. "Right now, the way to solve the budget problem is to bring in more students."
Despite this, students will likely notice many of the faces they are used to seeing every day are no longer there. And with no goal for how many staff will take the severance package, there's no way to predict how many employees are leaving. 
If staff aren't reduced enough, the severance offers could be extended to part-time employees or those who receive funding both privately and from the general fund. 
If staff decide the taking the buyout is a better option than staying, UM could be left understaffed and unprepared. 
With the APASP recommendations coming at the end of November, job security could be a prevalent concern across campus. 
As Crady said, "the biggest concern is the unknown."
A previous version of this story said Student Affairs gave $3.2 billion to the general fund. It actually gave $3.2 million.