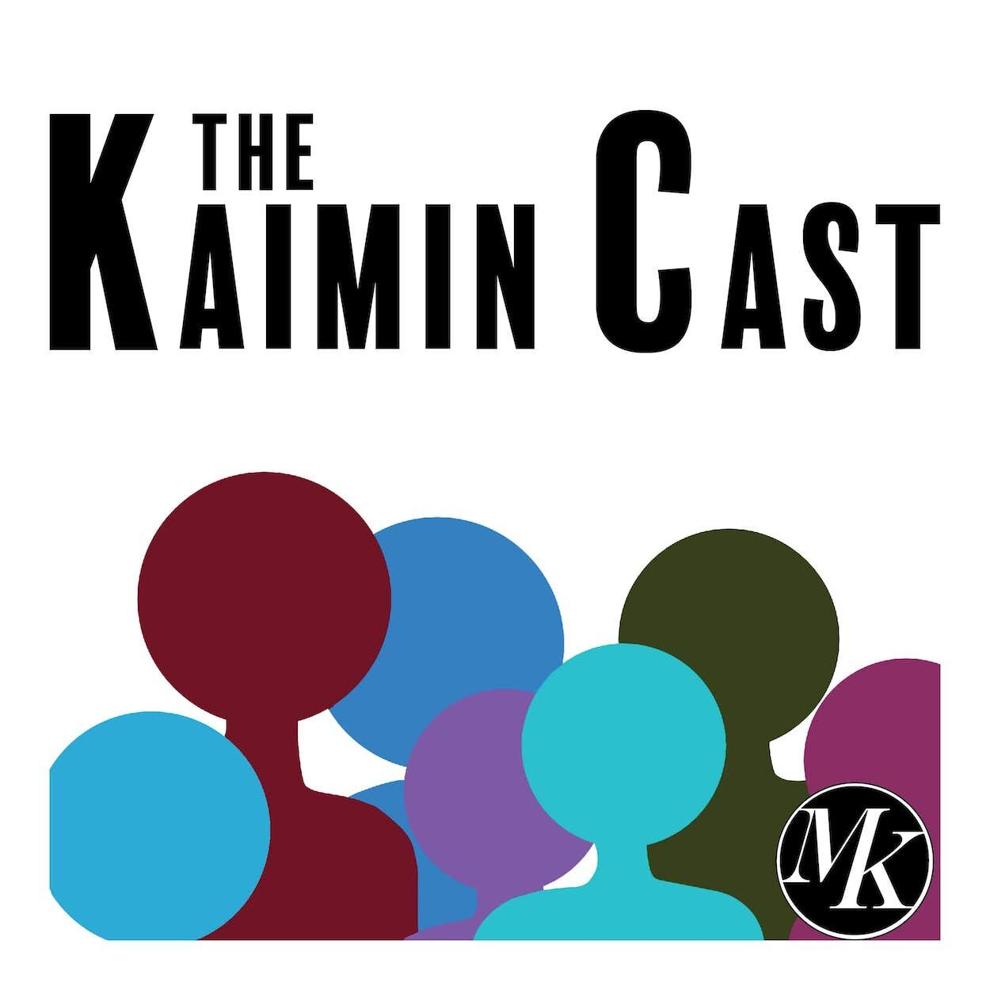 Austin Amestoy: From the Montana Kaimin, University of Montana's independent, student-run newspaper, this is the Kaimin Cast for the week of Nov. 15.
I'm Austin Amestoy. The groove you heard in the intro came from self-described "evil psychedelic jazz rock" band Cosmic Sans. The five-member group is made up of current and former UM students and just released its self-titled debut album in October. Though it started out opening for other well-known Missoula bands like Fertile Crescent and the Skurfs, Cosmic Sans is beginning to forge its own path, drawing on its UM connections and riding the wave of local music's resurgence in the wake of the COVID 19 pandemic.
This week, Kaimin arts reporter Josh Moyar went backstage to share the unwritten story of Cosmic Sans.
---
Josh, welcome to the Kaimin Cast where it appears I have lost my voice at some point over the weekend. You love it when that happens. But you are bringing us — very thankfully on my part — our very first music episode.
Josh Moyar: Yes, I'm super excited. Thank you so much for having me.
Amestoy: Well, Josh, we know what we're talking about from the intro, but as I've had many a reporter do before you, I would love you to take us right to the heart of the story, in this case, bring us along to a Cosmic Sans concert, if you would.
Moyar: Oh, yeah, for sure. I've been going to these guys' shows since freshman year. That was my first one way back in 2019. And what's funny — I've never seen them twice in the same venue, which is really funny. You know, they've played basically every small to mid-sized venue in Missoula at this point, collecting them like Infinity Stones. This most recent one that I had a blast at, it was Oct 30. in a garage, it was a garage venue. And they were all dressed in drag, like the one Queen music video — I think it's "I Want to Break Free." I was dressed as a flamingo — just a blast. One of the guitarists — his name is Will Stoskopf — he once told me that their audience is either, like, "feast" or "famine." That's how he always used to describe it. That night, it was definitely a "feast."
You know, you see at a punk concert in Missoula, you know, people just kind of stand around head banging or other kind of more groovy stuff. People just sort of stand still, nod their heads. This one, it's like dancing, dancing, dancing, always.
Amestoy: And Josh, these guys, though, aren't just some friends jamming in a garage. They've also got a full-length album that they just released this October, right?
Moyar: Yes. Finally — it's been a very long build up. Like I said, I've been watching them since 2019. They formed fall of that year. In spring 2020, they did a live recording at Free Cycles that actually featured a couple of the songs that are on this new album. So that's literally how long they've been ready to do this. It's just circumstances, COVID, all kinds of stuff going into this that they were not able to get it out soon. But finally, the full album just dropped. They had a super fun concert. A lot of variety of tracks there. You got some like upbeat, almost punky stuff, but also really groove pieces, which I love. So I just think there's really something for everybody on there. 
Amestoy: So, they've got this album out after many trials and tribulations and there's five members of the band currently. Sounds like three of them are original members of Cosmic Sans, which formed in what year?
Moyar: 2019.
Amestoy: 2019, okay. So the three original members, and two have been added, one just recently is that right?
Moyar: The new members are Cole Bronston — new drummer— and the new, new guy is named Lane Ulberg. He isn't even on the album, that's all new he is. He just started this summer. He's really just a great bassist.
Amestoy: So Josh, I want you to take us back for a second. Cosmic Sans formed in 2019. I'm wondering, what originally drew these guys together to make music as Cosmic Sans?
Moyar: I would say it's definitely just, like, that desire to play music. I mean, you got guys — a couple of them are from Montana, Will is even from Alaska, so they're from these tiny, tiny places where, if you want to start a band, that's a tall order. I'm from Chicago, so if you want to start a band, there's like a band on every block. But in these places, it's like, you need to get lucky. So I think these guys all come to Missoula, Missoula is so rich culturally, you find people that you jive with more, and suddenly, this idea of being a band, it isn't like a childhood dream anymore. It's something that you can make happen. And I think that really is what got them to finally, you know, do it.
Amestoy: Of course, though, to get behind the band and the music, Josh, you had to talk to each member individually. But, it sounds like you devised a method for that madness. You had them each bring you to their favorite spot in Missoula. Is that right?
Moyar: Yes, that's right.
Amestoy: So let's start with a bassist and the newest member of the band, as you said earlier, Lane Ulberg. Seamus — another one of the members of the band — says Lane could play any instrument in the band, is what it sounds like.
Lane Ulberg: "I don't know about the guitar. I don't know if that's true. Or the drums, actually."
Amestoy: And he took you to a Brazilian restaurant?
Moyar: Yes, we ended up going to Five on Black
Ulberg: "I love eating here. I get the same thing every time. It's super consistent. I get a small or a large bowl. I went for the small bowl today. White rice, chicken, black beans, spicy coconut and the, uh — I don't even know what the sides are, I just point to them."
Moyar: He's a fifth year here at UM studying music education.
Ulberg: "This is my fifth year victory lap, round one. I'm hopefully going to be student teaching in the fall."
Moyar: From Helena originally. Yeah, like Seamus was saying, Lane could play everything: bass, of course, but also he's got guitar, a lot of horns like trombone, saxophone, tuba, some precaution. And he's involved in all kinds of projects. He's in another band called Entice. He's a drum major for the UM Marching Band, plays for the pep band at basketball games. He sings for a local men's choir; it's called the Lads Chorus. 
Ulberg: "I'm in high demand, man, what can I say? But yeah, I try to get down for that. That's really fun, too."
Moyar: But yeah, he joined Cosmic Sans just recently, I was talking about sometime this summer. But it's really funny, because he's always kind of been around them because freshman year, for Lane, Will and Jake, anyways, their freshman year — Will and Lane were roommates in Knowles Hall.
Ulberg: "I think they just wanted me to play with them for, like, a couple shows originally, and then I learned like four or five songs. And then they just had more gigs over the summer, and I was like, 'Oh yeah, that'd be that'd be fun.' And then I saw how many they were getting and how many we were playing and I was having a lot of fun with it. I was just like, 'Do you guys just want me to stick around?' And they're like, 'Yeah.' So, okay, sweet. Audition on the job."
Amestoy: Let's pivot here, Josh, and talk about a founding member, not the newest member. That's guitarist Seamus Jennings. Where in Missoula did he take you for your interview?
Seamus Jennings: "I mean, you got the depressed corrugated metal ceiling and the classic 'one long room' thing, you know, I feel like it kind of exemplifies a Montanan atmosphere, while also feeling like you're in a city, and it's got all the lovely herbs and you can literally smell memories."
Moyar: Yes. So Seamus was my first interview. He brought me to Butterfly Herbs downtown, which is a coffee and tea shop. And he wore these like, cute little tan overalls and sunglasses — pure vibes there. But Seamus is just an incredible guitarist. And what's really impressive about it is he's mostly self-taught. He's had a couple formal lessons, but never enough to stick with it. So a lot of what he does is, he just picks it up, which you would literally never guess. He's only 20, so a third-year here. He came from Great Falls, and he was actually the final member of the first roster. So he was the last one to come along. Seamus is a great guitarist, great performer, which is super impressive. He also does a lot of the producing for the band. A lot of the album was his editing, his splicing. He wrote a handful of the songs. Jake was more of the writer, but he did have this little handful.
Amestoy: Seamus plays guitar, you say Josh, but he also does some writing, it sounds like. Did he tell you some of his biggest musical influences?
Jennings: "Well, Chris told me that if you asked me that question, I would have to say a type of cereal. So I'm gonna say Cinnamon Toast Crunch."
Moyar: If you ask Chris, he would say Cinnamon Toast Crunch, which is an inside joke that I just don't understand. But when I talked to him — Seamus — he said a lot of Americana, old country, and you know, the just classic staples like Beatles, Led Zeppelin, a little Willie Nelson.
Amestoy: Yeah, it also sounds like much of Cosmic Sans' onstage energy comes from Seamus in their performances.
Moyar: Yeah, that's for sure. When I first saw them — literally a Food Zoo performance was my first time seeing them — and I vividly remember Seamus doing this thing where he reached the guitar behind his back and played just like a killer riff line. He does these goofy little voices, always having fun, which the crowd always responds to. When you cut Seamus down to his core, he just loves music and genuinely wants to do this with his life. And even if it's not necessarily with Cosmic Sans, he still understands that this band is going to be a great foundation for any music career anyone can build.
Jennings: "Yeah, I mean, I just want to play a ton of really dope-ass music and have a lot of fun doing it."
Amestoy: So from the bassist to the guitarist now to the man on lead vocals, Jake Howell, Josh, another founding member. Tell me his story. It sounds like he brought you someplace where you could only speak in whispers.
Moyar: "I wanted to ask this earlier, but I forgot since we left the room, but why the dinosaur room?"
Jake Howell: "Uh, I love dinosaurs, man. I think I have a weird, like, childhood fascination with archaeology and paleontology."
Moyar: I first interviewed the band as a group and it actually came up how much Jake loved dinosaurs, which I thought was pretty funny. But I shouldn't have been surprised when I asked him to bring me to his favorite spot in Missoula, and he brought me to that big T-Rex skull at the Clapp Building. But he does actually have some traits aside from liking dinosaurs. He's 22, he went to UM for a couple years, he majored in just about everything you can imagine. He started with paleontology, actually did some sonic design. But he realized that he just didn't jive with formal schooling, which is, you know, a lot of people are like that.
Howell: "I was like, I could push something that I've always been too afraid to do and see if I can actually get good at it, or I can, you know, suffer in college, and not have any clue what I'm going to do for the rest of my life."
Amestoy: How would you characterize his style of singing?
Moyar: I love the way Jake sings, I really do. It's not too focused on, like, traditionalism, as it is on just energy and feeling and fun, and just pure emotion. And he just makes the live shows so great.
Amestoy: And you and Jake talked a little bit about how COVID impacted the band, Josh, what was the pandemic like for them?
Moyar: Yeah, so obviously, you know, COVID sucked for a lot of them. They all say, on a personal level, it sucked in some way. But as a band, it was actually super productive.
Howell: "I think we were getting ahead of ourselves; really thinking too forward when we didn't have a direction yet. And I think COVID kind of was like, 'Sit the f*** down and think for a minute. I mean, in terms of what it did to me, I think that's probably the sole reason, or one of the main reasons I dropped out of school."
Moyar: They all five stayed in Montana, and Seamus' grandpa actually has a cabin, a little cabin in the mountains. All five of them went there, and they just really did some recording. So they got two or three tracks totally recorded, which are like great songs, like "Just Tryin'" and "Edamame," which are some of the more popular ones now. It gave them time to focus as a band, focus on their sound, establish their group goals before returning to live shows in the summer 2021.
Amestoy: But that brings us nicely to guitarist Will Stoskopf himself, another one of the band's founding members. So where did he take you in Missoula, Josh?
Moyar: Will actually works as a nurse. He was a human biology major, I believe, and he works at the Community Medical Center. He does night shifts, so then he'll sleep like all day. So we met pretty late in the day; it was like 6:30 at Clyde Coffee on the patio because God knows he needed a cup of coffee.
Amestoy: So Will's originally from small town, Alaska — Girdwood. He graduated UM in May with a human biology degree. He's 23 years old and a Virgo."
Will Stoskopf: "August 26, 1998. Virgo. That's important."
Amestoy: That was important, I guess. Will's first instrument was the piano, though, an instrument he learned to play with a pretty intense teacher growing up in Girdwood, is that right?
Moyar: Yes. Will actually took lessons with a teacher that he described as a "slave driver." And the reason he did it was because if the student came in and did their exercises very well, she would give him these cool pencils. And he saw the other kids with these pencils, and he was like, "I need that pencil."
Stoskopf: "It was like the first formal music introduction I had, and it was a really good one. She was very, very strict about it. But I wasn't very good."
Moyar: And eventually he did decide to leave piano behind, and his dad was pretty bummed. He thought that was going to be the last time he played music ever again. So his dad made him promise to always remember at least one song. 
Stoskopf: "Scarborough Fair. He told me, 'If you don't want to do piano, if that's not your thing, if you don't ever play that again, you just have to remember one song. It's the only thing I ask."
Moyar: It's funny, he always told me he never imagined himself in a band. He tried it once in high school in this small town in Alaska, and he said it was, "A complete disaster of a practice." So it wasn't until he came down here to college and met some other great musicians that it became a possibility, so he rode on it, you know?
Amestoy: So here's Cosmic Sans, Josh, a young band with a unique sound and a growing following riding a wave of success after releasing its first album. It sounds like the band is kind of on the verge of taking off here. But you asked about the future of the band, and the guys all told you something pretty interesting.
Moyar: Yes, so there might be some pretty big changes on the horizon. For right now, the immediate future, they want to focus on getting another album or two out next year, which is honestly already off to a great start. They have a lot of songs written, but this interesting thing you're talking about a little further down the line: there is talk of them leaving Missoula as a band. So, sticking together but going somewhere else. 
Jake mentioned how he hated the snow — totally fair. Will just said he doesn't want to stay in Missoula his whole life, which is also, you know, very fair. But a big thing is actually money. So, in Missoula, like I said earlier, we really do foster this environment for young artists, which is great. But there's a side effect to that in a kind of smaller city like Missoula, that when you do foster artists, they tend to think it's okay to then undercharge them; to let them play as a favor, something like that, which Jake even said can be predatory, almost, for these like young people. Because think about it: they sometimes get paid $200 a gig. So split that between five guys, 40 bucks a guy for practice time, studio time, setting up the show, striking the show, the actual show, of course, and suddenly, that's hours and hours of work for just $40. So it's simply not sustainable. So you look at bigger towns like Austin; Raleigh, North Carolina; Nashville; it's a lot easier to negotiate these better bargains. So it's still all very theoretical, and they all love Missoula, not to say they have any bad feelings towards this place. But they're thinking about touring around over the next couple years, checking out the places that are on their minds, seeing where they could picture themselves and you know, before they get too committed. But we'll see what happens.
Amestoy: Well, Josh, thank you for taking us behind the music of Cosmic Sans this week. 
Moyar: Oh, of course, it was a blast to be here.
---
Amestoy: In an update to investigations unfolding at UM's law school over possible Title IX violations, a UM appeals committee found that former Missoula mayoral candidate Jacob Elder retaliated against a complainant. The Daily Montanan first reported the story. An initial report from the investigation had cleared Elder, who was at the center of at least two complaints from within the law school that he had performed unwanted sexual advances toward fellow law students. The Nov. 3 decision from the appeals committee reverses the original findings. Elder, who lost Missoula's mayoral race by 26% on Nov. 4, has not publicly responded to the findings. The appeals committee upheld that Law Dean Paul Kirgis and Dean of Students Sally Weaver did not violate UM Title IX reporting policy.
You can read Josh's full story on Cosmic Sans in this week's paper, hitting newsstands and our website on Thursday, Nov. 18. 
The Kaimin Cast is produced and edited by me, Austin Amestoy. Reporting by Josh Moyar. 
That's it for this week's episode. Next week, UM is out on Thanksgiving break, so you won't have your regular Kaimin Cast on Monday or the Thursday print edition. We'll return on Nov. 29 with a very special episode featuring UM students and staff giving thanks for a campus that's come back to life. I'll see you there.