If she couldn't get into the Fergus High School gym, she went to the junior high. If she couldn't get into the junior high, she went to the Lewistown Civic Center.
McCalle Feller didn't always want to go, but her dad made her. Night after night they would go for two hours. Jerry Feller stood under the hoop, rebounding shot after shot. They played Around the World. They shot free throws. They shot three-pointers.
They played one-on-one until McCalle started to beat her dad sometime around the 10th grade.
McCalle is Montana's second-leading scorer this season and only true senior. She's the Lady Griz's reigning queen of threes.
When she jumps to arc a three-pointer or when she races back on defense after a score, Feller looks like she belongs on the court. But maybe what makes her a great basketball player isn't her build or natural ability. Or the way she nails all of those threes.
If you ask McCalle, she believes she's a great player because of the hours spent training with her dad in Lewistown gyms. Her dad taught her to have a shooter's mentality and a short-term memory in games. And it stuck. But McCalle knows some things can't be taught.
Feller was adopted, raised in a small Montana town where basketball was her life. A lot of that came from her dad. But then and now she wonders: Where did the rest come from?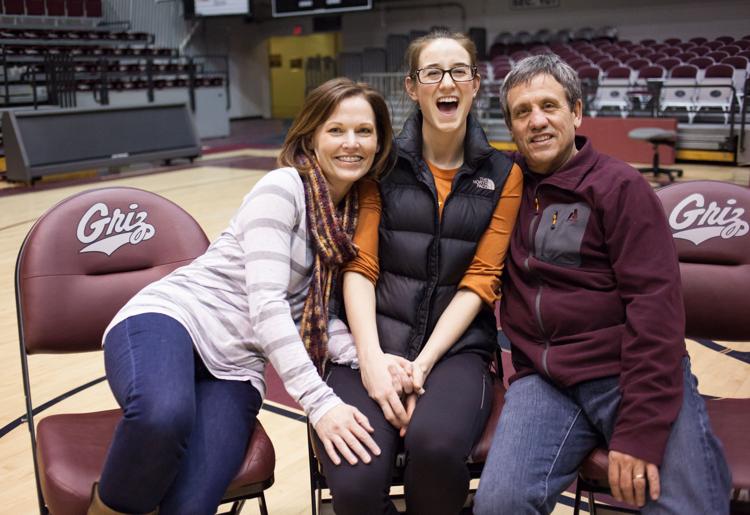 ***
The Fellers wanted more children. Michelle and Jerry already had 3-year-old Jourdan, but having another child wasn't working. The Fellers found themselves with three choices: no more children, in vitro or adoption.
Adoption was an easy decision for the family, but not an easy process.
The Fellers drove from their home in Hobson, Montana, to Helena for a weekend workshop provided by Catholic Social Services. They heard from birthmothers, adoptive kids and adoption experts. After the workshop, the couple decided to move forward. They began the lengthy process of building a portfolio about themselves.
"It was kind of like a sales pitch," Jerry said. The birthmothers read the files and picked out the ones they liked.
Michelle and Jerry had to take extensive personality and psychology tests.
"Do you find cursing objectionable?" read one question on the test.
"Yes," Michelle answered. Fifteen questions later read, "Do you use curse words?"
"Yes," Michelle answered again.
"I just answered the first thing that came to mind and didn't worry about it," Jerry said.
Michelle and Jerry completed most of the process in two years. But they still had a step left–the home study. An adoption specialist trained in child development needed to interview the couple in their home, but it cost $1,000.
At the time, Jerry taught junior high and high school math and Michelle stayed at home with Jourdan. They thought they would have to play the saving and waiting game for another year or two to pay for the home study.
But one day, Michelle's older brother Wade Kynett knocked on her door.
Kynett lived nearby and worked as a farmer at the time. He rarely visited his sister's house. Kynett lingered in the kitchen. Michelle gave him a cup of coffee.
"What's up?" Michelle asked.
"Well, Mom said that you guys are going to do the adoption, but are stuck on this home study," Kynett said.
"Yeah, that's where we're at right now," Michelle said.
Kynett pulled out a check and slid it across the counter.
"Well here," Kynett said. "Go get your baby." 
Michelle cried. 
"I always joke and say that he bought me," McCalle said.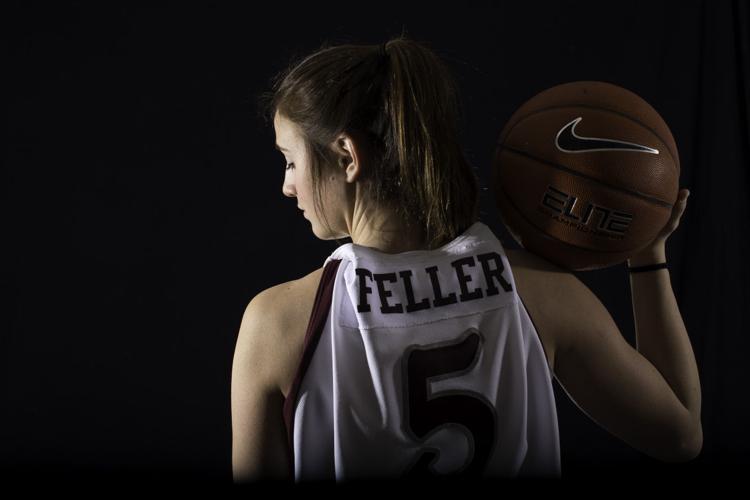 ***
The Fellers submitted their final portfolio. Jerry got a new job in Ronan as the high school athletic director. The couple started moving, but forgot to give their new phone number to the adoption agency. On Aug. 4, 1993, they drove back to Hobson to grab the rest of their belongings.
Michelle went to her mom's house to pick up Jourdan. The phone there rang.
Vickie Neiffer came to Barrett Memorial Hospital in Dillon with abdominal pains. The 19-year-old didn't know she was pregnant, but gave birth to McCalle, naming her Justine that day.
Neiffer chose the Fellers because of their ties to athletics. She wanted her birth child to grow up with sports. The Fellers only needed to accept the placement.
It was hardly a decision.
On Aug. 7, 1993, Michelle and Jerry drove four hours south to Barrett Memorial Hospital. They sat in a small reception room with no windows. It only had a couch.
Sister Noelle from Catholic Social Services walked in; baby McCalle in her arms. Small at five weeks premature, McCalle weighed five pounds with a head full of dark hair. The Fellers unwrapped her like a Christmas present. They looked at her toes and saw little dimples on her cheeks. The bond was instant.
An hour passed. Michelle and Jerry left the hospital with their new baby.
"I couldn't believe they were just letting us take her," Michelle said. "It was like I was stealing a big TV and nobody saw me taking it. It was weird."
Michelle and Jerry left a locket for Neiffer, who didn't want to meet them at the time.
"How do you buy a gift for somebody who is going to give you a life?" Michelle said.
***
When other kids talked about moms and dads at daycare, a 3-year-old McCalle told them that she had three moms–her godmother, her birthmother and her forever mother. Adoption was never something hidden from her, a discussion that could wait until she was older.
Living in the small town of Lewistown, everyone who grew up with McCalle knew about her adoption. She didn't talk about it often. But sometimes, like many adopted kids, she was reminded.
During a visit to her grandparents' house, all of her cousins tried to distinguish how they were part of the family and how everyone was related. McCalle went to bed upset that night.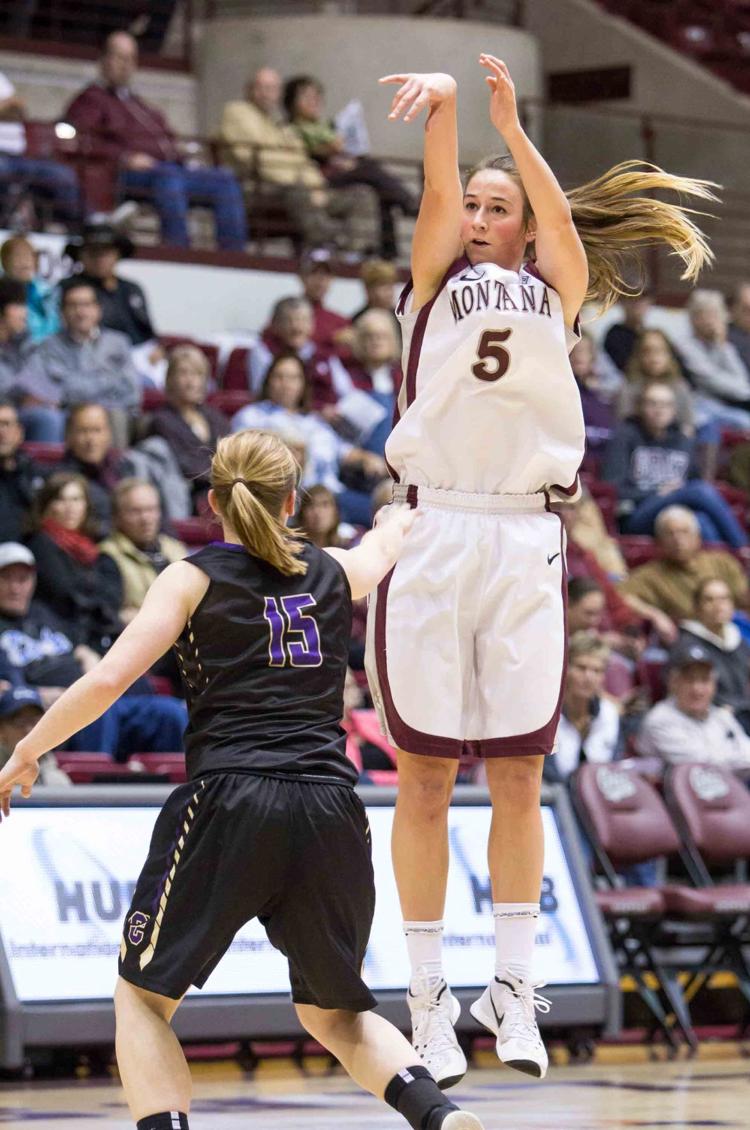 "They said I'm not a real Feller," McCalle told her mom.
"Well, you feel real to me," Michelle said, pinching her young daughter. "Does that feel real?"
"That hurts," McCalle said.
"Well, I think you're pretty real then," Michelle said.
"We know that we're your mom and dad and nobody can tell us any different," Jerry said. "And you know that."
There are two types of adoptions: open and closed. McCalle's was open. That can mean anything from sharing occasional updates to full-on visits. Neiffer received pictures throughout the years. Neiffer sent McCalle one letter and one Christmas card, calling her Justine.
McCalle has wondered what her life would have been like living in Dillon with a mom who worked at Papa T's Pizza Parlor and no dad. But to wonder what might have been, she also has to wonder what might not have been.
"It's all about chance," McCalle said. "I have what I like to call the 'what-if window.' What if I wasn't adopted? I don't think it's possible I would have ever been a Lady Griz."
Although she wondered, McCalle never had a burning desire to know. She was happy and didn't have time to think about her adoption. She didn't put a time on figuring it all out. She never thought the clock would run out.
For 20 years, McCalle lived in Lewistown and Neiffer lived in Dillon. They lived roughly four hours apart. When McCalle graduated from Fergus High School in 2012, she found out Neiffer was going through chemo treatments for cervical cancer. McCalle invited her to graduation, but she didn't show.
McCalle didn't want to push her. But there was a timeline now and McCalle didn't want regrets. At the beginning of her freshman year of college, she bought a camcorder. She began filming a video to show her birthmother who she was.
"It's really hard to tell someone about yourself, especially 20 years of yourself," McCalle said.
On June 1, 2013, McCalle sent the video. She waited months for a response she would never get. A couple of times that summer, she wanted to hop in her car and drive to Dillon for pizza at Papa T's. She wanted to make her birthmother serve her at that restaurant. But she also wanted to respect her wishes.
Six months later, Neiffer was flown to St. Patrick Hospital in Missoula. McCalle was in Billings for her brother's 26th birthday. The one day she could have met her birthmother, McCalle still found herself a daunting five-hour drive away. 
Jodi Hinrichs-Smith, Neiffer's close friend and a former Lady Griz, contacted McCalle to fill her in on the situation. McCalle decided to send a text message to Hinrichs-Smith to pass along to Neiffer. The message read, "I just want you to know that I'm happy and I'm OK. I understand why you did what you did. You made a good decision for me. Even though I never met you, I love you."
Neiffer died two hours later.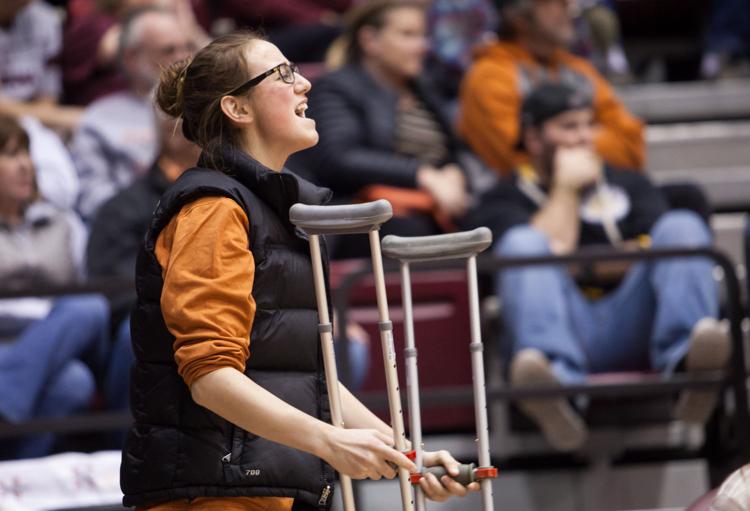 ***
McCalle thought that when her birthmother died, any information about her birthfather died with her.
Neiffer's friends went on a mission after her death. Hinrichs-Smith thought she knew who McCalle's birthfather was, so she found him on Facebook. With McCalle's permission, she told him she believed he had a birth child.
Shawn Long sat down at the computer with his wife at their home in Three Forks. He typed McCalle's name into the search engine and knew she was his child.
"I thought, 'Oh boy,'" Long said. "I could just tell. It was something in her eyes."
Before McCalle and Long connected, they got a paternity test. It came back 99.99 percent accurate. When McCalle found out her birthfather's name, she picked up the phone.
"Mom, what kind of name is Long?" McCalle asked. "Could Long be a black name?"
"Honey, I don't think you're black," Michelle said.
Michelle said her daughter always told her she wanted to be something spicy.
"I didn't want to be white," McCalle said. "I wanted to stand out and be something cool. But nope, I'm so white."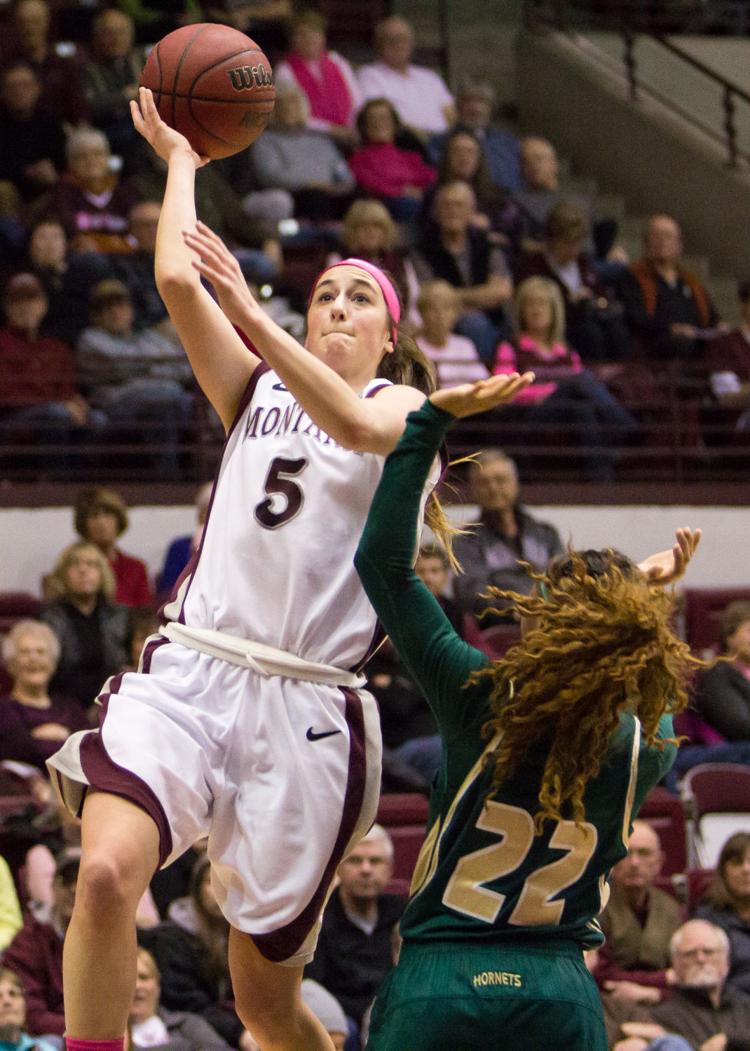 After the paternity test results came back, McCalle and Long started talking–on the phone, over text message, but never in person.
The first fall after the discovery, Long went online almost every night after work. He read old newspaper articles and watched YouTube videos of McCalle's career in athletics. Out on the court, Long instantly noticed McCalle stood cockeyed with her hip tilted, just like he stood. She shuffled her feet around when she walked, just like he shuffled his.
McCalle gave her mom Long's number to fill him in on the past 20 years. The first thing he said was that he needed the Fellers to know that he didn't know about the pregnancy. Michelle said she knew.
On Dec. 20, 2013, the Longs drove to Lewistown to meet the Fellers. They didn't know what to expect. The Fellers planned basketball games and other activities to avoid the empty spaces.
"My wife had to drive the whole way because I was such a nervous wreck," Long said, "and the roads were super bad, which didn't help."
When the Longs arrived at the house, Jerry opened the door and welcomed the family. McCalle first noticed Long's chin. She had the same one, and so did her two new little brothers, Devon and Owen. The Fellers prepared taco soup, but Long didn't touch it. He was quiet and fidgety. He couldn't sleep the night before.
One reason brought these two families together–a reason that no one talked about. They talked about the weather. They talked about the drive. There was a lot of silence.
Finally, McCalle looked at Long.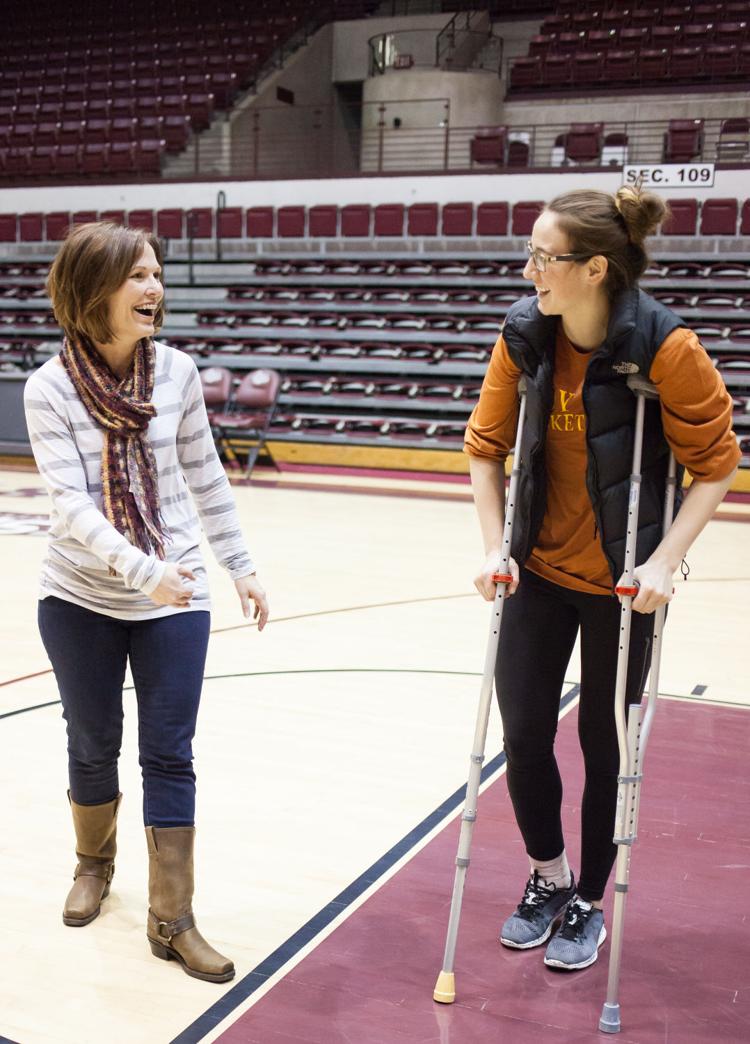 "So, what happened?" McCalle said.
Finally, Long relaxed and started talking about how he knew Neiffer. How she never said anything.
***
Now, Long sends texts to McCalle before and after every game. He attends the ones he can. He's built a Feller fan club through his own family and built a friendship with Michelle and Jerry.
"The Fellers have been so open to my family wanting to be a part of McCalle's life," Long said. "It was harder in a sense at first because she is in the limelight with basketball, but I didn't want her to think that's why I wanted to be involved. That wasn't the important part at all."
Prior to meeting face-to-face, the Longs and Fellers spent July 4th fewer than 100 feet apart on Lake Hauser for six years in a row and never knew. Now they hop to and from each other's campfires.
And now the families share Dahlberg Arena.
Jerry, the one who shaped McCalle into the player she is today, sits near the back of the parent section. Michelle stands two rows back from him, behind the last row of chairs–the same place she stands every game to watch her daughter. Long watches games opposite the home bench. He likes to watch her even when she's not on the court, to search for clues from the 22 years of the person he missed becoming who she is.
Vickie Neiffer is there, too. On game days, McCalle wears her birthmother's high school divisional basketball championship jacket from 1987. It's emblazoned with one of McCalle's high school opponents, the Fairfield Eagles.
McCalle walked onto the Lady Griz team as a freshman. Last season, she led the team with 67 3-pointers, the fifth-highest total in program history. She hasn't finished outside of second place in the Big Sky Conference in her career, advancing to the NCAA tournament two of the last three years.
"I was lucky with the genetics I was given – long legs and an athletic build. There's no question," she says now. "But who I am as a player and the reason I'm a Lady Griz, I owe to my dad."
Out on the court, McCalle stands cockeyed with her hip tilted. It's in her genes. But the mechanics that make her a great player – her follow-through on a deep three-pointer or her stance at the free-throw line – come from the hours she spent in a Lewistown gym.
And after piecing it all together – who her birthmother was and finding her birthfather – she knows the value all her parents played.