It was a hot day in late spring 2017, and after driving for an hour in Los Angeles traffic, AC blasting, Chris Citowicki took a wrong turn onto a toll road. He had no money for the toll, and his thoughts were racing, trying to figure out what he was going to do.
Then his phone rang. After being stuck in traffic, a call from his aunt was not the distraction he needed — knowing what calls from his aunt entail. She was calling to tell Citowicki that he NEEDED to be doing something.
He answered.
"Listen, I'm on the wrong road here. I got other things to focus on right now," Citowicki told her.
But his aunt, Maggie, was panicked. Non-citizens, she said, are being deported — including people from European countries. She was stressing the possibility of this happening to him.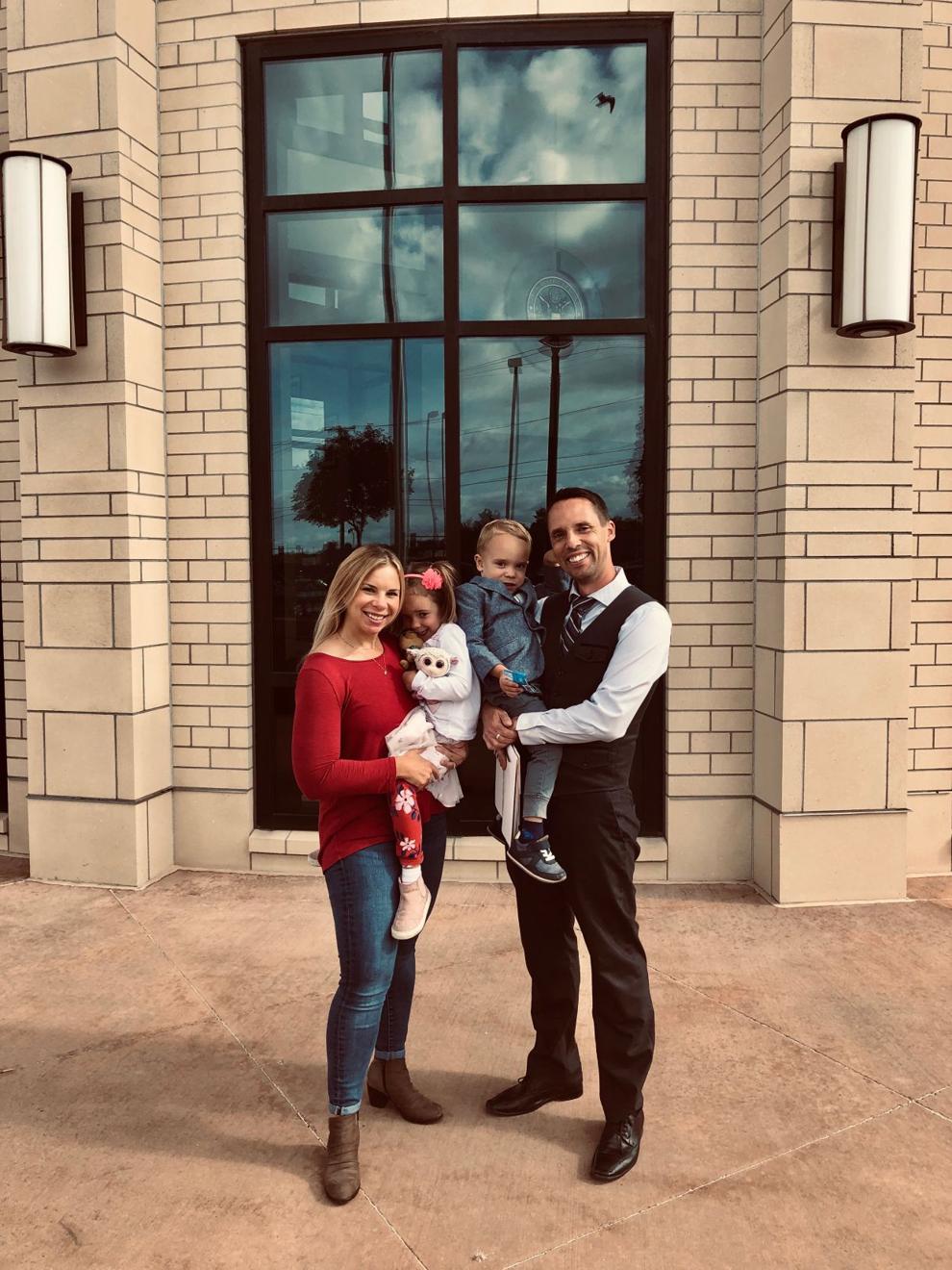 She said they could decide not to renew his green card, and without US citizenship, he could be separated from his family.
Citowicki responded with, "Okay, sure."
That phone call from his aunt while in traffic initiated him taking his first step toward becoming a U.S. citizen. He sat at his computer in an Ontario, California airport to begin what he had imagined to be a long process. However, it took him about 10 minutes to set up his account online, the first step to becoming a U.S. citizen.
Citowicki's application to become a citizen did not come without hardships, but it was comparably easier than what other immigrants have experienced in the United States. 
Obtaining citizenship has become harder for all immigrants under President Trump and his administration, according to Shahid Haque, an immigration lawyer and founder of Border Crossing Law Firm in Helena. 
In fact, during President Trump's first year in office, there was an increase of petitions filed to become citizens, but the number of people who were actually granted citizenship decreased by more than 40,000, according to the 2017 Yearbook of Immigration Statistics. 
At the same time, the number of deportations by ICE increased by over 15,000, according to the 2017 ICE Enforcement and Removal Operations Report.
Also in Trump's first year in office, Attorney General Jeff Sessions announced that the Deferred Action for Childhood Arrivals (DACA) program would be repealed, and President Trump instituted an executive order that stopped travel to the U.S. for six Muslim majority countries, as well as all refugees for 120 days.
"You are facing an agency that is looking to deny your case if they can," Haque said, "and are happy to deny your case if they can."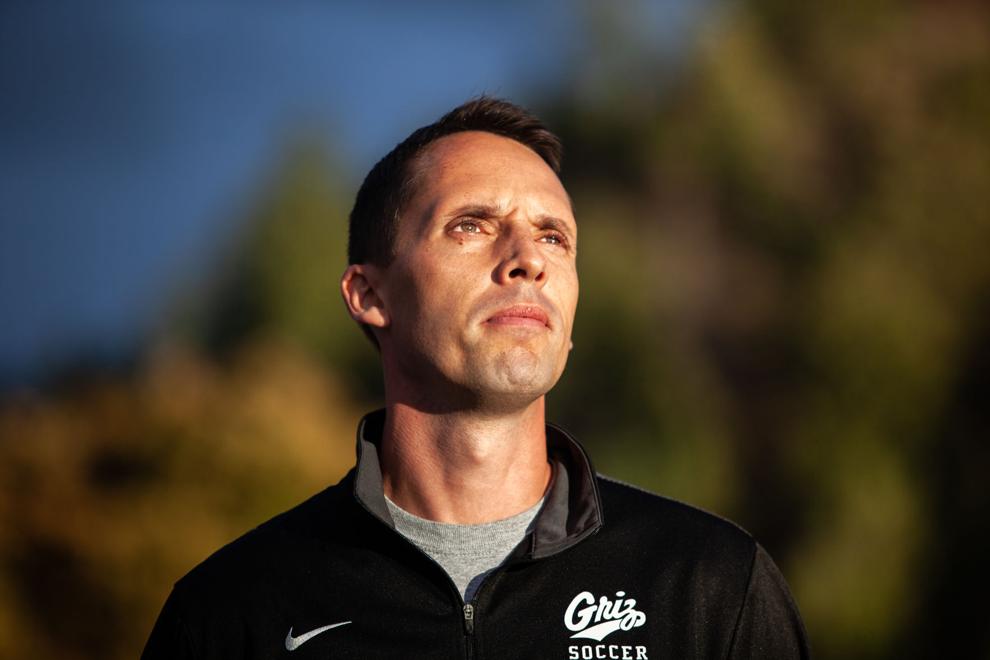 Citowicki says it usually takes about 24 hours for most things to set in after hearing them, and so 24 hours later, far from the toll road, he really thought about what his aunt had told him. She had a point.
A year and a half after that phone call, on Sept. 25, Citowicki, Montana Grizzlies' head soccer coach, became a U.S. citizen at a federal courthouse in Great Falls. He attended the ceremony with his wife, Aryn, and two kids, Vivia, 5, and Sebastian, 3. 
However, for him and his family, little would change after the ceremony. He would continue to live in the U.S., as he had for half of his life prior to becoming a citizen. The ceremony was emotional for the family, but also long and anticlimactic. Their son found a comfortable spot to sleep on the floor to pass the time. 
Citowicki's route to citizenship is something both him and his wife are grateful for. They recognize the fear mongering started by a U.S. administration that has tightened immigration policies and deported, detained and denied immigrants from certain countries.
"We went through this process with privilege," Aryn said,.
"Yeah, we were very lucky," Citowicki added.

Citowicki was born in Poland, approximately 5,000 miles away from Missoula, in 1983, at a time when the communist government was being challenged by protesters. They had placed the country into martial law, instituting curfews and rations of food and supplies. According to Citowicki, it went as far as diaper rationing, difficult for his parents who were trying to raise him.
To live a better life, Citowicki's parents fled with him, then 2 years old, to live in a refugee camp for a year in Italy. While there, he received a kiss from Pope John Paul II; even today, he credits this as a reason why he has been so blessed throughout his life.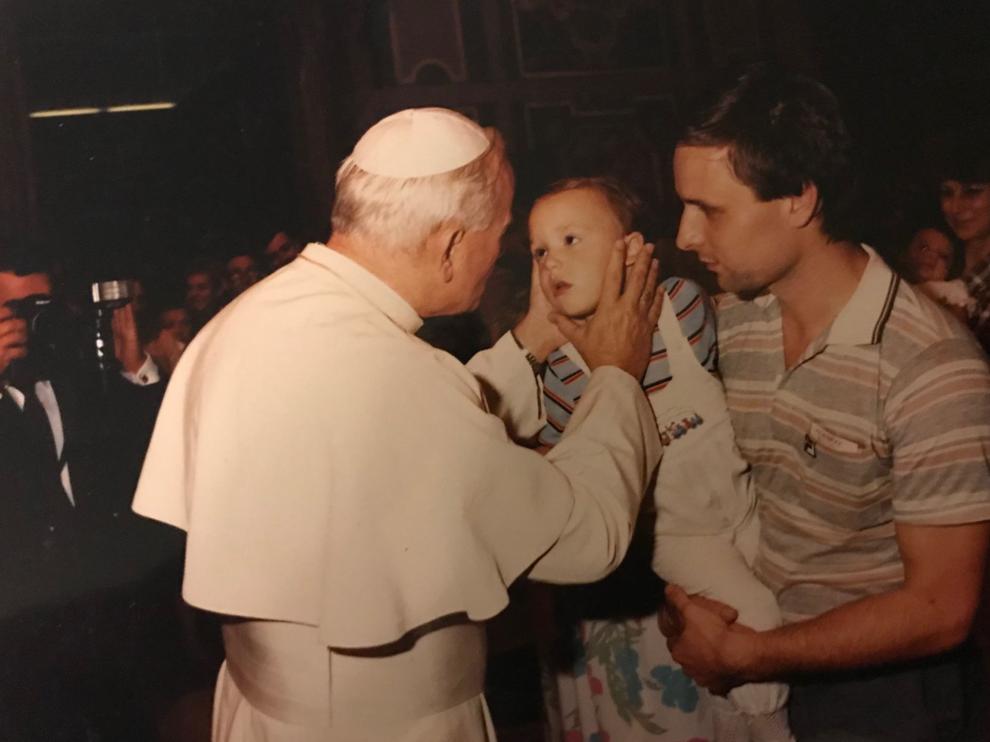 "I wouldn't be where I am today if it wasn't for the country of Italy saying, 'Of course. Come here,'" Citowicki said.
After a year in Italy, Citowicki's family moved to South Africa for 5 years during the time of apartheid, legislation passed in 1950 that discriminated and segregated the non-white population until 1994. The country still deals with racism today. His parents wanted to find a permanent home, one away from conflict.
Seven-year-old Citowicki and his parents went to the Canadian consulate in Johannesburg, South Africa to make arrangements to move to Canada. Upon arrival, they were told that the consulate was closed for lunch, to stop by in an hour to fill out paperwork, according to Citowicki.
But the Citowicki family did not wait the suggested hour. They weren't going to wait any longer. Instead, they walked across the street to the Australian consulate, where they began the paperwork to move to Australia. According to Citowicki, he became an Australian citizen because of a lunch break.
"I could have been a Canadian hockey player, which is my other favorite sport, but hey, that's fine," Citowicki said.
Citowicki spent the next 11 years in Australia, living in both Darwin and Canberra. He developed a passion for soccer and started playing professionally for Burns FC at the age of 16.
According to Citowicki, he blew his chance to further his professional career by under-performing in front of a scout. So he decided to go play overseas as well as get an education.
"I just left wanting to try and figure out my life," Citowicki said.
The flight from Canberra to Sydney, Australia was emotional for the 18-year-old; he was leaving his home.
His idea was to go to the U.S. for four years and come back. But to this day, 18 years after leaving Australia, Citowicki has not been back home. He has occasionally seen his mother and brother since coming to the U.S., but he has not seen his father since leaving for the U.S. due to travel difficulties. He said he plans on seeing his dad again for the first time in 18 years this Thanksgiving, if everything works out.
He attended Lock Haven University, a small Division II school in Pennsylvania, which had three international students already on the team. He was unfamiliar with NCAA guidelines, and after only one preseason game, his eligibility was taken away.
To compete in NCAA-affiliated college athletics, athletes' amateur status is reviewed and athletes are then issued an amateurism certification. Because Citowicki received payment while playing professionally in Australia, he was denied a certification and, consequently, the ability to play collegiate soccer in the U.S.
According to him, this was the end of his playing days. Citowicki had a decision to stay at Lock Haven and continue his education, or return home to Australia. He decided to stay.
Meanwhile, his old head coach at Lock Haven, Rob Eaton, left the university and started a new club team in the area. He repeatedly called Citowicki to ask him to come help with practices. According to Citowicki, he kept saying no until Eaton offered him $50 to come to practice and run a training session.
"I wasn't going to say no to money," Citowicki said,"I'll come out and run a session for you and get out of here. I'll take your money."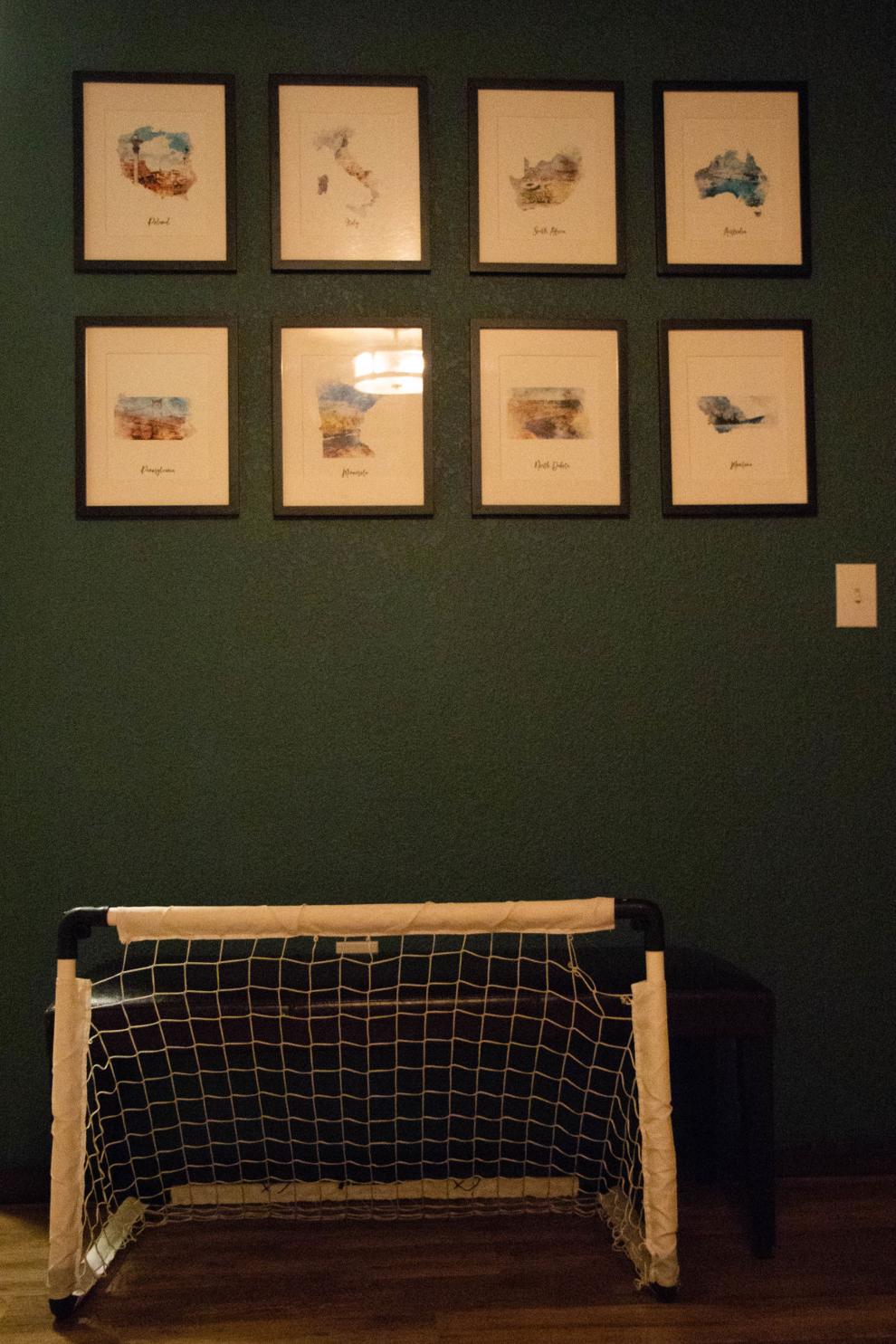 He was driving home from the first practice in his '91-soft top Jeep Wrangler when he thought, "This is awesome." Citowicki loved every single second of coaching, and right then he knew it was what he was going to do with his life.
He got his first head coaching job in Minnesota, where he strived to be as successful as legendary hockey coach Herb Brooks, after watching the movie "Miracle on Ice." While in Minnesota, he earned his graduate degree in sports administration, met his wife, Aryn, at a bar and saw the birth of his two children, Sebastian and Vivia.
Over the course of the next 15 years, Citowicki took a variety of college and club team coaching jobs that moved him from Pennsylvania to Minnesota and then to North Dakota, before coming to Missoula.
As an assistant coach at North Dakota, he traveled to Missoula to compete against the Grizzlies. He still remembers flying across Montana, closing in on Missoula, and the way the mountains catching his attention. When he stepped off the plane, he called his wife.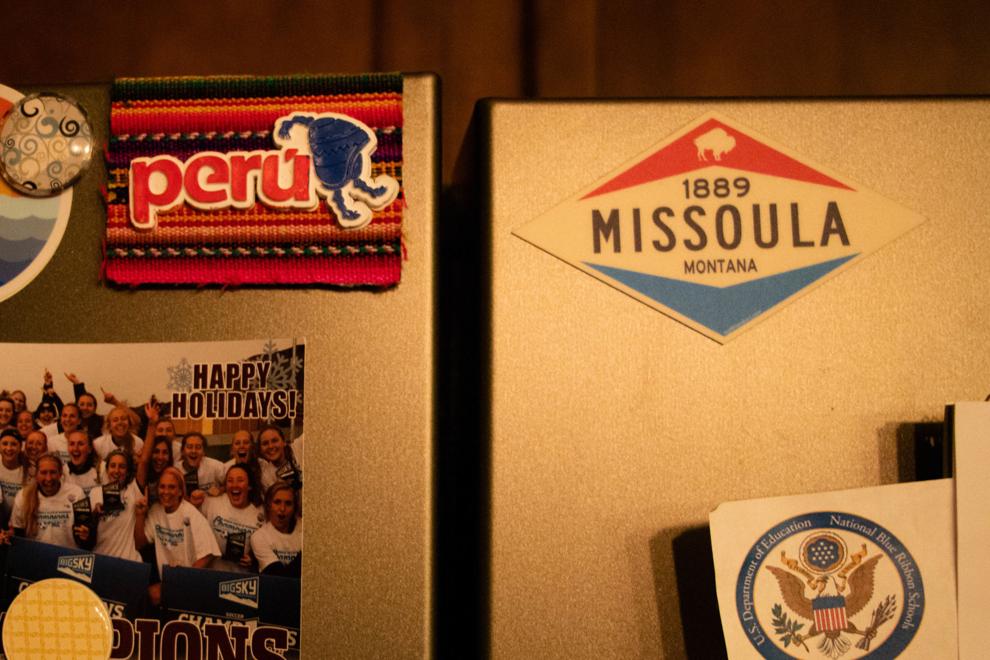 "He called me from the plane the second they landed and he was like 'It's so beautiful here. It's amazing. You have to see it. We have to come here someday,'" Aryn said.
All that time, Citowicki was able to remain in the United States on a student visa while working on his undergraduate and graduate degrees. He was starting an application for a work visa when he got married and was able to apply for a green card.
A green card has to be renewed within two years after acquiring one through marriage and allows a person to work and live permanently in the U.S. However, green card recipients still do not receive certain rights that U.S. citizens receive, and green cards are not always renewed.
He was unsure of his chances of attaining a work visa, a visa a non-citizen can apply for to be able to live and work in the U.S. To be granted a work visa, your occupation is reviewed to see if it is in the interest of the U.S. Citowicki was applying as a soccer coach, which he said is not at the top of the list when it comes to U.S. interest.
And Citowicki had known people who'd encountered problems obtaining their work visa. As head coach of the soccer team at Shattuck St. Mary's, a school in Minnesota, Citowicki's assistant coach was a Brazilian woman on a work visa. The U.S. did not renew that visa, and she had to go back to Brazil. 
Citowicki was able to attain his green card through marriage. The process was scary, according to Citowicki and his wife.
"What if my green card runs out and they just don't want to renew it, then what?" Citowicki said.
The night before the couple was going in for their interview to attain a green card for Citowicki, Aryn went into surgery for a ruptured ovarian cyst "the size of a lemon." He had to reschedule his interview.
"That was the moment when we were like, 'Oh my gosh, did we just screw this whole thing up?'" Aryn said.
According to Haque, marrying a U.S. citizen is one of the easier pathways to attain a green card and become a U.S. citizen. However, applicants are put through interviews that scrutinize the legitimacy of the marriage throughout the process.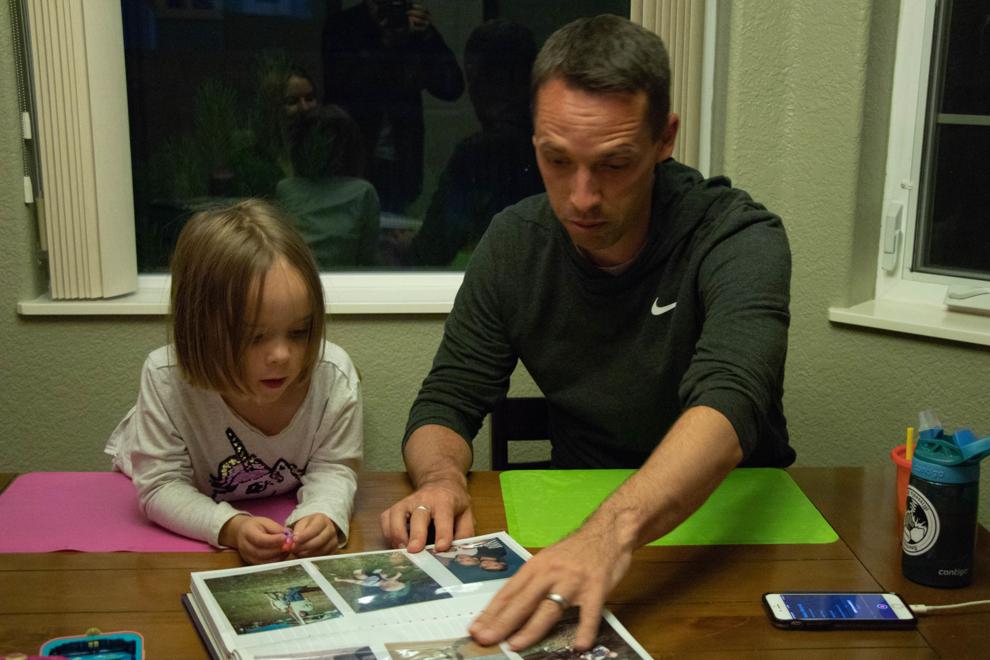 When the interview finally took place, he and his wife were separated into different rooms. Citowicki recalls being nervous and unsure of the birth dates of his wife and two kids.
"Oh, my God I hope our answers match on each side," Citowicki said.
Both Citowicki and his wife agreed that waiting for the green card approval was the most stressful part of becoming a citizen. Those seeking citizenship must have a green card for five years prior to the citizenship process, according to Haque.
After having a green card for more than five years and meeting all other qualifications, it should take 10 1/2 to 16 1/2 months at Helena to become a citizen after filing your paperwork according to the U.S. Citizenship and Immigration Services.
Citowicki had renewed his green card once before and would have had to renew it again in 2022 if he didn't become a citizen. Luckily, he did.
Many immigrants today have trouble obtaining a green card to set themselves up to become a citizen. According to Haque, it is not easy for immigrants to attain citizenship in the U.S. right now, and it's even harder for refugees.
Refugees are people seeking asylum in another country because they have been displaced by possible persecution, war, or natural disaster in their own country. They have to register with the U.N. outside of their country to become a refugee, according to Soft Landing Missoula's website. 
According to Haque, it is difficult to prove that you are even a refugee in order to seek asylum, let alone start the process to become a permanent resident after you are given asylum.
Immigrants are like Citowicki: people choosing to enter a country on their own accords. They enter the U.S. through a visa that defines the amount of time you are allowed to stay.
Visas, green cards and citizenship all result in a lot of paperwork and headaches for applicants. One small misstep, one missing document, and your case could be denied. That is why, Haque said, an attorney is helpful, though not necessary.
Citowicki said he and his wife spent $5,000 to $6,000 on attorney fees to become a citizen, most of which was spent in the process of getting a green card.
In the end, from taking the first step at an Ontario, California Airport to the ceremony at Great Falls, Citowicki's process to becoming a citizen took a year and a half. 
His personal views on immigration are molded from his experiences growing up — living in a refugee camp as a child, bouncing around the world to find a home.
"People need to be given opportunities to start their lives again if they are coming from a place that isn't treating them well," Citowicki said, "and America gives you the opportunity to do that. It's what this country has been doing forever."

Since the day he became a citizen, Citowicki and his team have been undefeated: having won or tied every game since Sept. 25. Griz Soccer is ranked first in the Big Sky Conference this season. Last season, he coached the team to win the Big Sky Conference championship and enter the NCAA tournament for the first time since 2011.
On Sept. 27, the entire Montana Grizzlies soccer team stood, each lined up with their right hands placed over their hearts. "The Star-Spangled Banner" played throughout the indoor field, loud and echoing throughout the dome and into the ears of the people in attendance.
For the Grizzlies head coach, there was something unfamiliar about this familiar event.  As he listened, hand over his own heart, captured by game-day emotions, he realized just how different this seemingly typical moment was for him.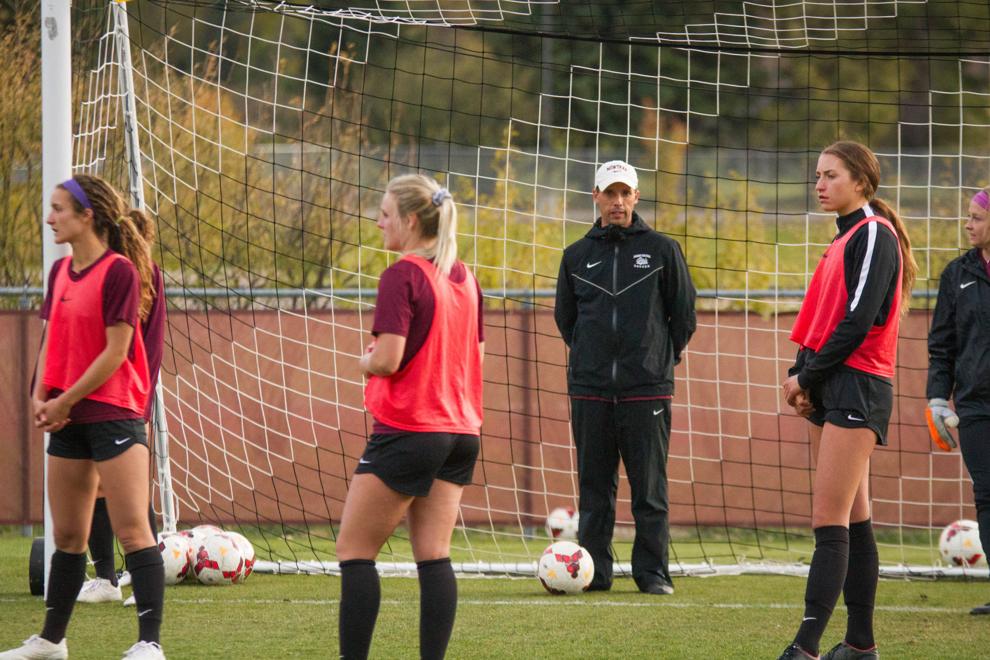 "Oh crap, this is my first time listening to the national anthem as an American," Citowicki said.
Citowicki's journey to becoming a citizen has ended at a tan house in a suburb in Missoula, where he currently lives. He said he is grateful to attain the American Dream cliche, a house with a white picket fence, a wife, a dog and two kids.
"I've been lucky enough to live in a lot of places and traveled a lot, and I've never felt this at home anywhere," Citowicki said.