Footsteps echoed off the the Adams Center's walls as Travis DeCuire hurried down a corridor. He was late for practice, a commonality when the scheduled times and courts are switched at the last minute. 
A quick change is nothing new for DeCuire. When he signed a contract to become the University of Montana head basketball coach, he had only known about the opportunity for a week. 
"You don't know what is in your future, especially in the coaching field," DeCuire said. "The job is temporary."
One hundred twenty six wins later, the 6th-year head coach walked into the West Auxiliary gym and ran into a wall of reporters. His voice, coarse from yelling during games, calmly fielded reporters' questions ranging from how he felt after a big win against rival Montana State to how the team will do on an upcoming road trip.
After answering questions for 10 minutes, he finally started practice with the same yell he uses every week.
"Let's work!"
Since DeCuire's entrance in 2014, UM's basketball success has skyrocketed. The team went 84-25 in Big Sky play, won two conference titles and helped push the 2010s to be the best decade by overall record in Griz basketball history. 
The men's team looks to make history in 2020. With two games left, the Griz hold a one game lead on the regular season title.
If it also wins the Big Sky Conference tournament, Montana will be the first team to three-peat since the University of Idaho in 1983 and the first time a team has ever won the regular and postseason title three years in a row.
For DeCuire, this is only the beginning of Montana's newfound dynasty.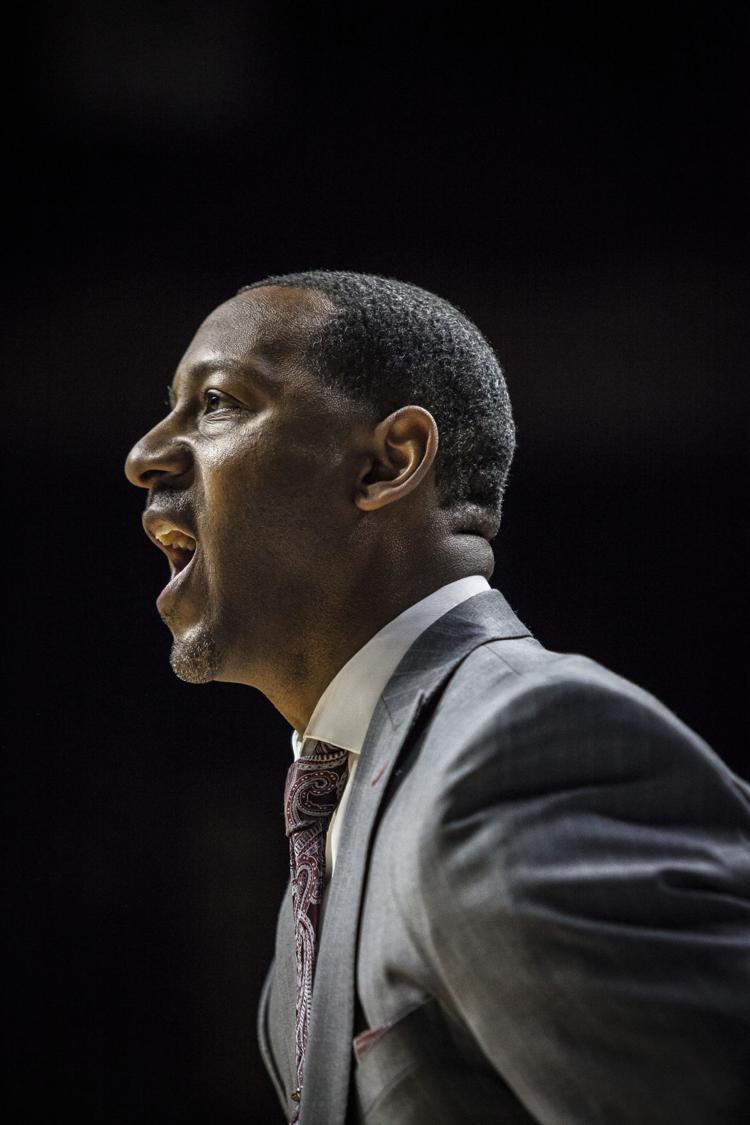 Guard Sayeed Pridgett dribbled through Dahlberg Arena before one of his normal Tuesday practices. The lean, 6-foot-5-inch guard joked with teammates on their warm up drills and then drilled a jump shot as he does most afternoons.
Before he joined UM basketball, Pridgett watched former Griz star Will Cherry play high school ball in Oakland, California. His parents kept him from playing at McClymonds High School, yet Pridgett was fixated by Cherry.
"He was like a big brother to me," Pridgett said. "I've always been interested in Montana because of him."
Cherry, 2008 McClymonds High and Oakland area MVP, ended up becoming a huge success for Montana basketball between 2009-2013, becoming a three-time first team Big Sky player. He then went pro, dabbled in the NBA D-league and now plays in Europe.
In 2015, Pridgett followed Cherry's footsteps, saying he traded the "fast-paced lifestyle of California for a slower-paced Missoula." He joined DeCuire for his second year as the Griz head coach.
Pridgett, now a senior, grew into one of the most decorated Griz players in recent history. He won first-team Big Sky Conference in 2019, played in two NCAA tournament games against Michigan and scored 1,626 all-time points. He is currently ranked seventh on the all-time Montana list.
On Feb. 1, he surpassed Cherry's all-time scoring record of 1,484 against MSU. 
The achievement marked Pridgett's best season to date. He averages 19.3 points a game, the third highest in the Big Sky. He also leads the team in rebounds, assists and steals.
Pridgett credited coach DeCuire's emotional support for a lot of his own improvement.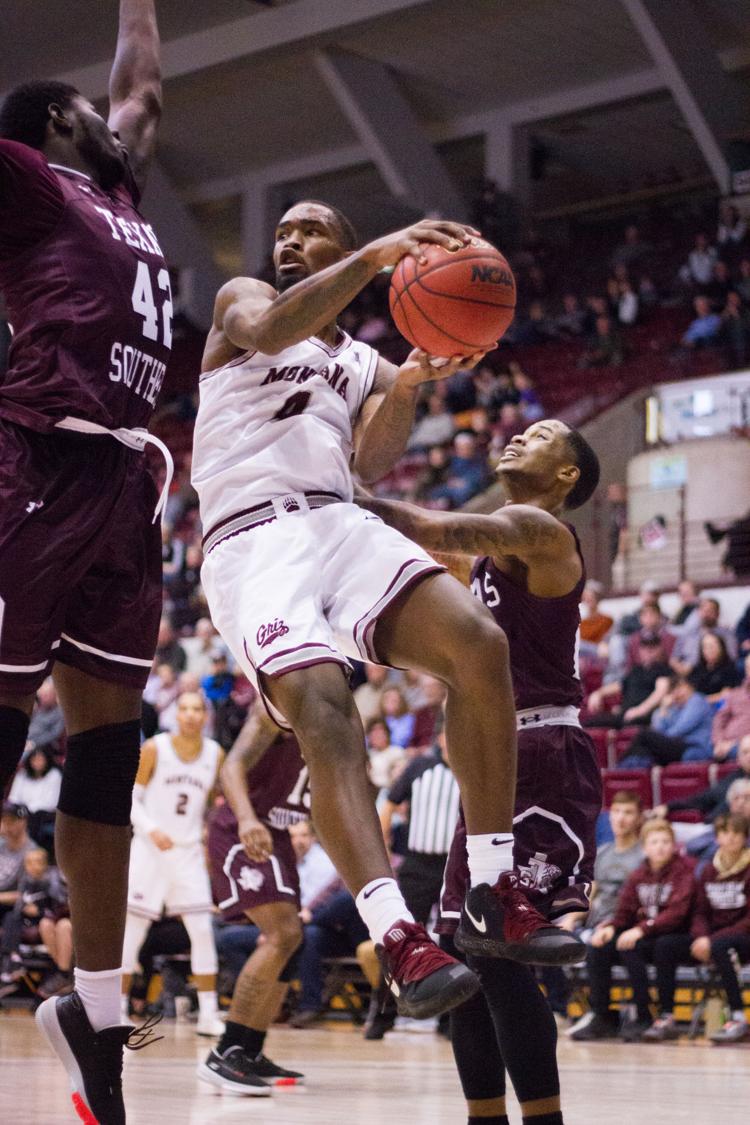 "He is always there no matter what," Pridgett said. "He can be a father figure for you, he can be a big brother and he can be a coach for us. Whatever we need, he makes sure to help us and makes sure that we succeed."
In the summers, Pridgett would spend hours a day working on basketball. Going into his senior year, he wanted to become even better than before. It might be a coincidence Pridgett received the team's most improved player of the year for three straight years, or maybe it's his devoted pursuit to self improvement.
"In order for me to be successful, I needed to shoot better," said Pridgett, who currently ranks fourth for field goal percentage on the team. 
Now Pridgett will stop, pivot and shoot without hesitation in games, leaving teams scrambling for an answer to the bombardment from the veteran.
Pridgett's head coach grew up in the Seattle-Tacoma area. He led his local high school to two conference titles, and then traveled to Hawaii to play for Chaminade Universityof Honolulu. 
DeCuire first came to Missoula in 1991. As a player for Montana, DeCuire shined as a shifty point guard who would dish out assists. He finished his career as the all-time and single season assist leader. 
He graduated from UM with a degree in business and moved back to the Seattle area to create the Fastbreak Basketball Association, a youth organization dedicated to using after-school basketball as a tool to build teamwork and self-esteem.
DeCuire continued to work with kids, becoming a counselor at Echo Glen's and Ryther's children's centers. 
Working with young people became a passion for DeCuire. He found himself back in basketball as the head coach of a small community college in Washington, where he received the league coach of the year award.
In 2003, DeCuire moved into high level coaching, working as an assistant coach at Old Dominion and UC Berkeley. In 2014, he received word that former Griz head coach Wayne Tinkle took a new gig at Oregon State University and that UM was looking at DeCuire as a potential head coach.
It appeared to be a dream come true, but DeCuire was nervous. He had a legacy to live up to.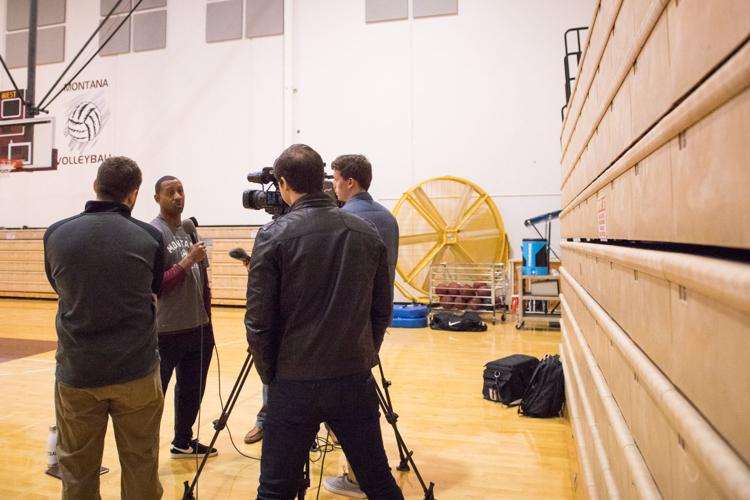 "If you look at it, there are four consecutive guys becoming the winningest head coach, so each guy upped the program," DeCuire said. "I felt a little pressure to be successful because of the expectation."
Montana carries the pride of producing many successful coaches. Starting in 1975, newcomer Jud Heathcote took the Griz to its first and only Sweet Sixteen in the NCAA tournament, where they narrowly lost to UCLA.
Heathcote would go on to coach at Michigan State, where Magic Johnston helead the team to a national championship in 1979.
Colter Nuanez, a writer for ESPN and Skyline Sports, said that Heathcote established a long hierarchy of coaching excellence at UM, such as Mike Montgomery, who coached the Griz in the late 1970's
Montgomery, a National Collegiate Basketball Hall of Fame member, coached Stanford University and the Golden State Warriors before ending his career at UC Berkeley. He hired DeCuire to become an assistant coach in 2008, and the two worked together for six seasons. 
The standard was high, Nuanez said. Though DeCuire was a Montana alum, he was never a member of UM's basketball coaching staff, which is where almost all the past head coaches were chosen from.
The last coach brought in from an outside school, Pat Kennedy in 2003, lasted two years in Missoula. The pressure was set, yet DeCuire stepped up and exceeded many coaches before him.
In his five seasons as head coach, DeCuire has yet to have a losing season and has not lost more than seven Big Sky Conference games in a single season. He is fifth on the all-time coaching wins list with 127 wins in six seasons, just 27 games behind Montgomery, who coached for eight years.
Under DeCuire's leadership, the team also won the most regular season titles with a single head coach, claiming three in just five years. He modestly said the team was the reason for his success.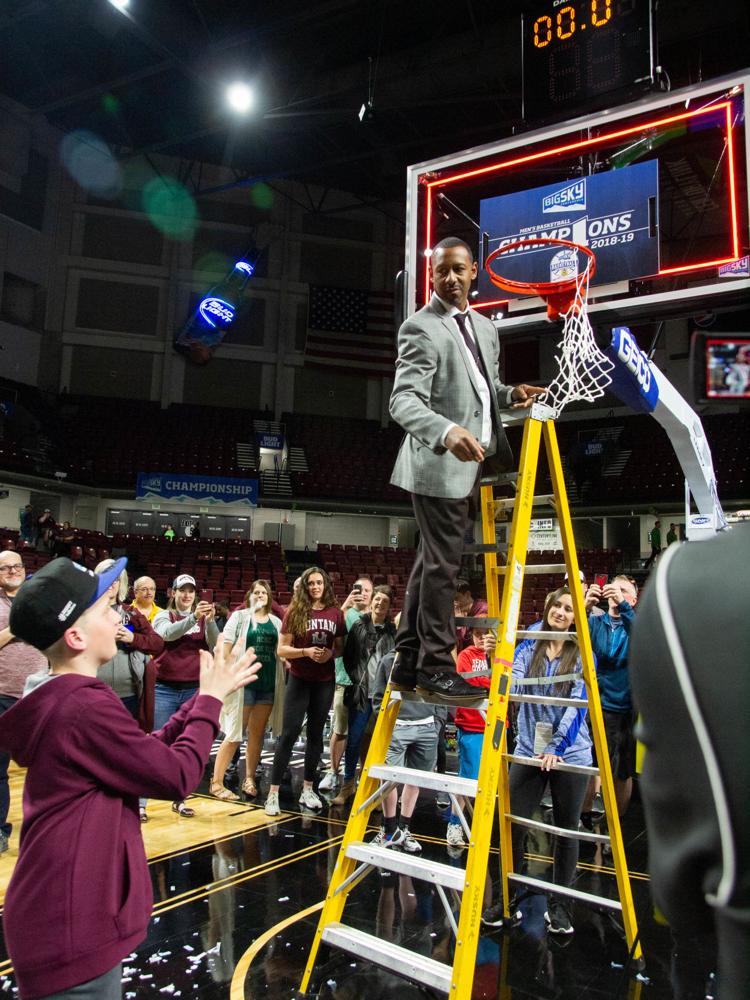 "I have good players," DeCuire said. "I think any time you get a group of people that have a common goal, you can really have some success, and I have been fortunate to have that."
Nuanez said DeCuire's coaching ability is deeper than just talented players. It's driving them to be better.
"Travis is so no-nonsense, he's so focused and has a vision. I think he understands how good this job is, but he is relentless in expanding how good it can be," Nuanez said.
He said DeCuire plays a high-low ball screen offense, almost an echo of Jud Heathcote's 1975 Griz team, and most Montana teams that followed.
Three players create movement on the outside of the play, while two post or forward players move closer to the basket and free throw line. When executed correctly, a team can move the ball across the court in just seconds, find inside separation and score an easy jumper.
It also allows explosive players like Pridgett to drive off of a screen and score off the dribble.

DeCuire's strategy paid off big time when Montana played conference rival Eastern Washington in Missoula Feb. 6.
Eastern, then ranked number one in the Big Sky, failed to stop a multi-pronged Montana attack which showcased four Grizzly players scoring in double digits. 
The Griz also averaged 60% behind the arc, made 9 threes and outscored the Eagles, the best statistical offense in the conference, 92-82.
While players credit DeCuire for playing a formidable defense, Nuanez said that his offense is more impressive.
"He's really good at drawing stuff up during timeouts, or when they are in the locker room," he said.
Montana also took advantage of new conference scheduling. After North Dakota exited the league in 2018, the Big Sky compressed the season into 20 games in a 10 week span.
"You see some teams not bringing it all the time because of the compact schedule," Nuanez said. "Montana has won the league because DeCuire gets his players to play hard every week."
Since the scheduling change, Montana's conference record stands at 45-10.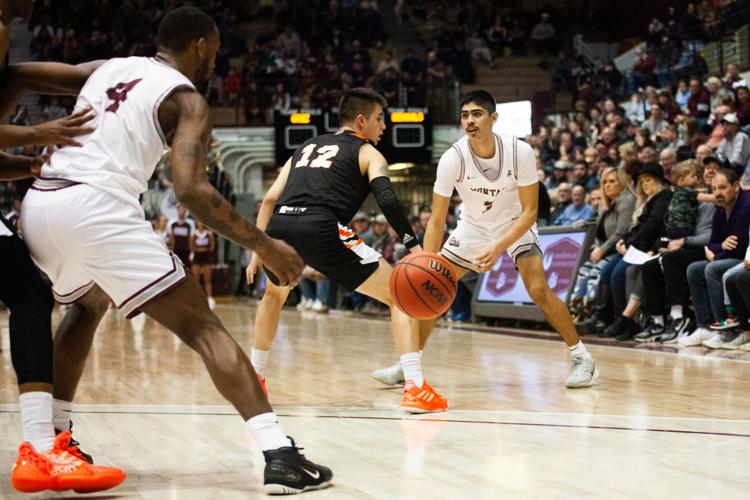 Josh Vazquez, a freshman on the basketball team, said that DeCuire wants players to have a heightened sense of awareness in practice and in games.
"We just go hard every day," Vazquez said. "For me, when I mess up on a drill he is there to really correct me and show me what to do."
As a first-year player, he struggled to compete on the faster-paced college basketball scene, and he also needed to improve his shooting speed.
DeCuire and the coaching staff started working with Vazquez before practice to better his shot. Assistant Head Coach Jay Flores constantly pushed him to improve his speed, release and accuracy.
In a Jan. 25 game against Weber State University, Vazquez found his form, shooting perfect from the arc. Since that game, he has shot at 50% at the 3-point range, far above the team average of 36%.
"Knowing that I am able to help out, and potentially try to get a three-peat, that's really big, especially for a freshman like me," Vazquez said.
After the 2018-2019 season, Montana lost four starting seniors. Veterans like Ahmaad Rorie and Micheal Oguine, both top 10 on the all-time Griz scoring list, moved on as they finished their careers in the opening March Madness game against Michigan.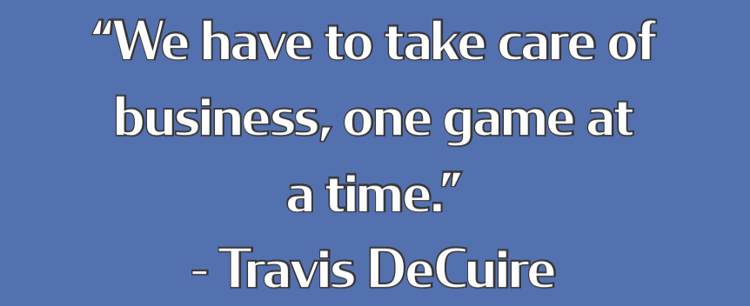 When the 2020 pre-season poll came out, Montana was projected to finish second in the Big Sky, runner up to Eastern Washington.
Montana's fresh talent on the Griz roster supplemented much of what was lost with the senior class.
The Griz added five freshmen: Vazquez, Kyle Owens and Derrick Carter-Hollinger Jr. are from California. They were joined by Eddy Engun, a redshirt freshman, and Naseem Gaskin, a transfer student from the University of Utah who will be eligible to play next year.
Nuanez said that when DeCuire coached at UC Berkeley, he made quick bonds with young players and high school coaches around the bay area. Though DeCuire left the school, his connection with the basketball community remained.
"I think he wanted to keep the West Coast," Nuanez said. "If you look at it, all of Montana's players either come from Seattle-Tacoma, California or Montana."
Vazquez played at Bishop Montgomery High School in Los Angeles. The quick point guard led the team to the 2017 State title in California's premier basketball division. 
His 1,000 career points earned him titles like All-CIF open division and eventually garnered attention from multiple schools. Vazquez joined Montana over offers from UC Irvine, UC Santa Barbara and Northern Arizona in the Big Sky Conference. Missoula felt special to him.
"Coming here on my visits, I liked meeting all the guys on the team," said Vazquez. "Even my first time hanging out with them, we got close right away."
DeCuire called Vazquez the purest point guard Montana has had the opportunity to recruit and coach. Together, the true freshman trio contributes 16.3 points per game. Vazquez is glad to be making an impact.
"It just gives me confidence knowing I can produce and help out the team and play at this level. It gives me the spark that I need to help me out through the next couple of years."
With two games left in the regular season schedule, Montana still sits in first place of the conference at 14-4. In second place lies Eastern Washington, also 14-4, but the Griz hold the tiebreaker because they swept both games. In a near third place, Northern Colorado is 13-5.
While Montana has an edge on Eastern, the Griz lost to the Bears back on Jan. 4 and are set to play them again on March 5. The game could be the most critical of the season.
"Thursday is a big game. We need Missoula behind us," said DeCuire in a press release. "If we can get an emotional environment, it'll be fun. We have to take care of business, one game at a time."
If Montana wins, they clinch the Big Sky Conference regular season title. If they lose, it could cost UM the regular season three-peat.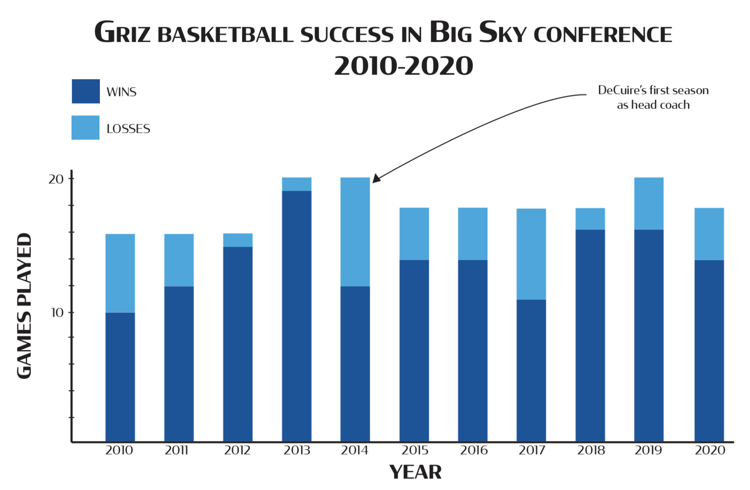 In Boise, Montana will enter the tournament at the quarter-final stage. While they get to play one less game, Nuanez said that anyone could pull an upset.
"You still have to play three games in three days," Nuanez said. "So it is not that much of an advantage for Montana to be the No. 1 seed."
In the 2018 Big Sky tournament, the Griz entered dangerous waters in the semi-final game against then No. 5 ranked Northern Colorado.
They were down by six points with under a minute to play. ESPN analytics estimated the Bears had an 80% chance to win the game at the time, and after two players scored for Montana, it still trailed by three with 30 seconds left.
Bobby Moorehead, a former Griz guard, struck magic with a long, arching 3-pointer, and Montana clawed back to win in overtime.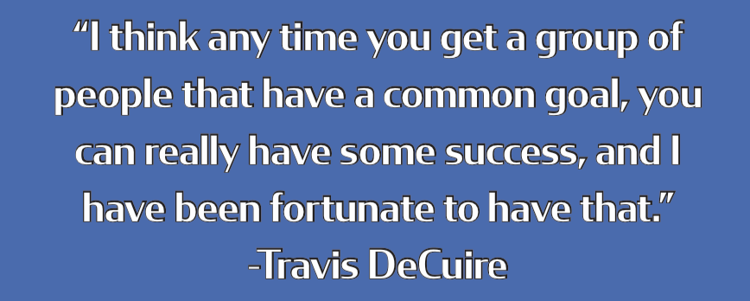 Pridgett said that despite nerves of back- to-back games, the team just needs to stick together and listen to DeCuire.
"We need to keep the same goal. Nobody is getting too much bigger than the other," Pridgett said. "When the time comes I know coach will have us prepared."
Entering his fourth and last tournament, Pridgett was grateful to be a part of the Griz.
"I feel like it's a big achievement and it's an honor to be a part of that group," Pridgett said. "I want to have fun with my teammates no matter how it happens."
In order to go to the NCAA tournament, the Griz must win the tournament title, which provides an automatic bid to March Madness. 
DeCuire can't predict the future, but he has been able to create a powerhouse of a basketball program in Missoula. He hopes to see the team progress as it has throughout the season.
"If we can just continue to do what we've done for the last couple of weeks, then I am excited for the team," DeCuire said. "There's no guarantees in this game, but we will see what happens."
Montana plays the University of Northern Colorado on Thursday, March 5 at 7 p.m. in Dahlberg Arena.