The room went silent, and I watched, almost in slow motion, as the telephone slipped out of my mom's hand, hitting the floor with a sound that seemed to shake the whole house. 
It was supposed to be an exciting time. My brother had just been born, and my extended family was staying with us as we settled back in with our newest addition. 
And that was the case for a while. Everyone was happy as we waited for our new family member to join us.  But, like so many other instances in life, a phone call changed everything. 
Half-made sandwiches sat in the kitchen, and freshly washed clothes lay on the floor in front of the dryer.  My dad had dropped them so he could hold my mom as she cried. My grandparents, too, had come running into the living room.
"It was the doctor," my mom said. Without saying another word, my family knew the news. I made my way to the pile of sobbing people with a Polly Pocket in my hand and a great deal of confusion. I didn't understand what was happening. All I heard was my mom quietly say, as if she were whispering to herself, "His life is going to be so much harder now." 
My parents live in Wyoming with my younger brother, Carson, who is 11 years old. I am a freshman at the University of Montana studying journalism and math.
Carson is a fun-loving, happy kid like any other. He has blonde hair and blue, almond-shaped eyes. He has the biggest smile I've ever seen and a gap in between his toes. His favorite animal changes every day, and his favorite joke is "Cassidy stinks." He's my favorite person in the whole world. 
He also happens to have Down syndrome. 
When my family originally found out my brother was disabled, we were terrified of the challenges he would face. 
We soon realized he didn't have to struggle. Carson could live a normal life with additional support. 
When Carson was 2 years old, doctors were unable to detect chronic ear infections. People with Down syndrome often have such small ear canals that it causes a lot of problems to go unnoticed. 
Now, nine years later, Carson suffers hearing loss in both of his ears due to untreated ear infections. At some point,  doctors were able to diagnose the infections, which led to tubes, which led to perforations in his eardrums, which led to repairs, over and over again. 
Carson's hearing was originally described as "dull and muffled." The surgeries would supposedly allow him to hear clearly someday. Each repair ended with scar tissue, making his hearing even worse. 
Due to his hearing loss, Carson struggles with speech and communication. He is very difficult to understand, as he cannot hear how to correctly pronounce words and syllables. To help, Carson has been wearing hearing aids since he was 2. 
Last year, Carson got a very special, new pair of hearing aids, adaptable for different speakers and devices with bluetooth. These hearing aids allow him to stream audio directly from a mobile device or computer. More importantly, his teachers have a microphone that goes directly to his hearing aids and works up to 100 feet away. The ability to control volume and receive clearer, more direct sound has made a noticeable difference in Carson's speech and ability to pay attention. Being able to hear has improved his speech so other people can understand him, and he doesn't get as frustrated trying to communicate. 
Out-of-pocket, these hearing aids cost over $12,000, not including any supporting equipment.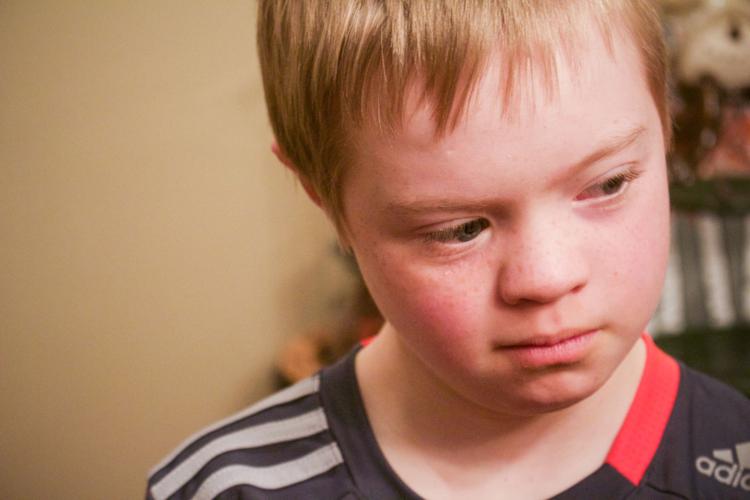 As Carson has grown up, he's lived a normal life, regardless of his disability.  He's achieved success and has a whole community who loves and supports him.
However, having a differently-abled child is expensive because of the additional services and equipment needed. These services and equipment can add significant financial strain to any household.
My family has been lucky, though, because we live in Wyoming, a state with generous Medicaid waivers to help us cover costs. 
But now, this is going to change. My family is moving to Montana, a state with significantly less funding for Medicaid waivers. 
In Montana, there are only three Medicaid waivers available to people with developmental disabilities, one of which is designated for children with autism, which helps bridge the gap while they wait for the general waiver. The waivers help pay for services that help people with disabilities be successful.
Almost 1,300 people in Montana are on a waiting list for a Medicaid waiver. Carson will join this list. 
He and my parents are moving to Missoula in April. A good opportunity for my family came along at a good time.
My parents are putting Carson in school in Florence, MT, because a smaller school is a better fit for him. He will face the difficulties of a new place, new school, new peers and new challenges just like any other kid faces upon moving. 
But because he has a disability, his situation is going to be even more different. 
Because Carson needs additional help in certain subject areas, he gets pulled out of class throughout the day for speech therapy, occupational therapy, adaptive physical education, reading and math services. However, he is in the regular classroom for at least 80 percent of his school day and is strongly integrated. 
Carson also needs extra help outside of school. To help him learn how to communicate, interact with others, socialize and complete tasks independently, Carson receives services through his Medicaid waiver. These services include speech therapy, vision therapy, respite care, child habilitation providers and quite a few others. The waiver also includes supplemental equipment like hearing aids.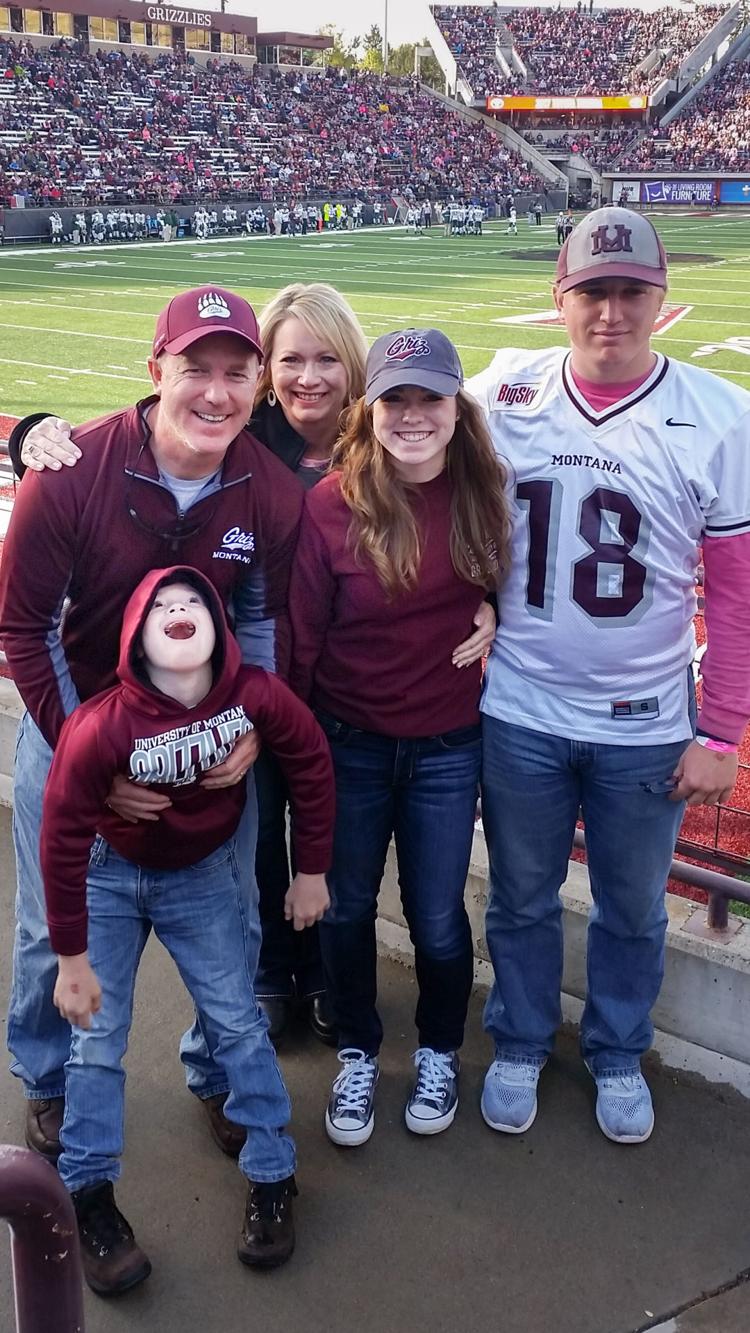 In Wyoming, the Medicaid waiver covers most, if not all, of these resources for Carson because the state has more funding. 
If my family had to pay for these services and resources entirely out of pocket, it would cost about $40,000 every year. 
It is scary that Carson might not receive a waiver for a long time.
Hope Kruger, a graduate student studying health enhancement with an endorsement in special education, works for the New Directions Wellness Center, a gym on campus dedicated to people with chronic conditions. 
Kruger said she hopes to work with people with disabilities because of their unique personalities. Additional services, especially those that contribute to a healthy lifestyle, benefit people with disabilities in the same way they would any person, she said. 
"It's a lot of maintenance for people with disabilities," Kruger said. "Getting support in any way is crucial for the well-being of an individual."
However, New Directions, like many other services, is only available to people with disabilities determined to have a need, Kruger said. For example, a doctor must prescribe use of the gym.
Most supplemental services Carson receives would not be fully covered by insurance, or even partially covered. 
For many families like mine, the waivers are extremely important to make it economically possible to give their children the resources they need. 
Carson received a Wyoming Medicaid waiver almost immediately after moving there and has been on it ever since. According to medicaidwaiver.org, Carson, like most other people with disabilities in Montana, will likely now be on the waitlist for at least three years.
I am fortunate to come from a family that will be able to give Carson most of the resources he needs without the waiver. However, it's expensive for every family, and not all families can afford to do this. 
I once wrote a column titled "Homecoming King 2025," detailing my hopes for Carson's social well-being in high school. 
Carson always loved school. He's pretty popular. All of his peers know him and greet him with hugs; he was even elected class ambassador multiple times. My parents have been told by a number of students and their parents that having Carson in the classroom improves the educational experience for everyone.
His classmates come to his Special Olympics basketball and track competitions every year with signs and matching T-shirts with his name on them. 
He performed in the school talent show last spring and received a standing ovation for his rendition of "Counting Stars" by One Republic.
Carson's experience in school is different from other students', but his disability has never excluded him from doing the things he wants to do.
"Homecoming King 2025" is laminated and hung in the front office of Carson's school, as well as in every classroom he's ever been in. His peers and teachers believe in him, like I do. 
I hope Carson gets to play in a varsity football game, cheered on by the whole stadium. I hope I get to watch Carson walk across a stage to receive his high school diploma. And I hope Carson is crowned homecoming king, proof of acceptance and love from his classmates and friends.
When Carson began school, my parents were encouraged to have him repeat kindergarten three times to gain the foundation for success needed for later school years.
That means he is now 11 years old and in fourth grade.
Carson is expected to graduate in spring 2025, when he is 20 years old. In Montana, that could change, and the possibility of him being homecoming king might be gone. 
Wyoming requires free education until the age of 21.
Montana is different. It only requires free education until the age of 19, the youngest age of any state, according to the Education Commission of the States. Nineteen is fast approaching for Carson. It is very possible he will exceed it before his senior year.
If Carson exceeds the age criteria, he probably won't get to play in a football game. He probably won't be homecoming king. He probably won't walk across a stage to receive his high school diploma. 
Of course, there's no guarantee he would do these things as is, but now the possibility could be gone. 
Being Carson's older sister has taught me that people with disabilities can live a meaningful life like anyone else. He has made me hopeful that people like him will be supported in a way that allows him to achieve his full potential. 
And Montana isn't all bad. Missoula and Montana have, in general, a robust Special Olympics program, giving Carson close access to a larger community of people who are like him. Missoula also offers specialized doctors who can provide the care Carson needs locally. 
And things statewide seem to be getting better for people with disabilities. 
In 2016, a law was enacted requiring Montana insurance providers to cover "certain therapies" to help children with Down syndrome. 
This bill is not the same as a Medicaid waiver, but it will help make up for some of the gaps in services that would otherwise have to be paid for by families directly. 
In 2015, former Rep. Christopher Pope from Bozeman sponsored House Bill 451, which would allow students with disabilities to be included in the funding formula for public schools until the age of 21. Unfortunately, the bill died in committee. However, it sets an example for future bills which could allow students with disabilities to remain in school longer.
The Children's Autism Waiver could also serve as an example for future specified waivers.
The U.S. Department of Education measures how well states are meeting the requirements of special education. According to the 2015 and 2016 annual reports of special education rankings, Montana wasmoved from the list of states that "need assistance" to those that "meet requirements" last year. 
Despite these efforts, my family is scared to move to Montana. We are scared Carson might not receive the services he needs, we are scared Carson might not be able to finish high school, and we are scared Montana's special education won't be on par with Wyoming's. 
Carson's disability has never held him back, and it won't once we move to Montana. But living in Montana will bring new challenges for Carson to face, many of which we cannot predict. 
Suddenly, Carson looked up at me with a smile on his face I hadn't seen before. He was confident. He continued to sing his favorite lyrics, "Lately, I've been, I've been losing sleep / Dreaming about the things that we could be / But baby, I've been, I've been praying hard / Said no more counting dollars / We'll be counting stars."
I matched him with chords on my guitar, the two of us sitting on a stage in front of a full auditorium.
I felt more proud of him than I ever had before. 
I looked out into the audience to see every person paying close attention and my family in the front row with tears in their eyes. 
For the first time, Carson could hear himself clearly as he sang. We were able to connect his bluetooth hearing aids to the speaker system, and he could hear himself just like everyone else. In that moment, I realized that up until then, Carson hadn't been fully experiencing sound. His old hearing aids had only allowed him to hear feedback during large events. Now, he could hear it all. •