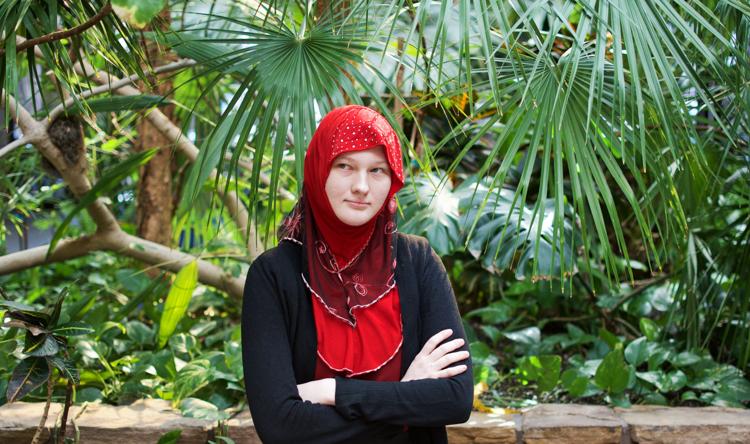 Five college-age friends sat on a colorful rug in a stuffy, dark room on Spruce Street. As their shadows danced on the walls in the flickering candlelight, they chanted the Arabic phrase "La ilaha illallah" ("There is no God but God").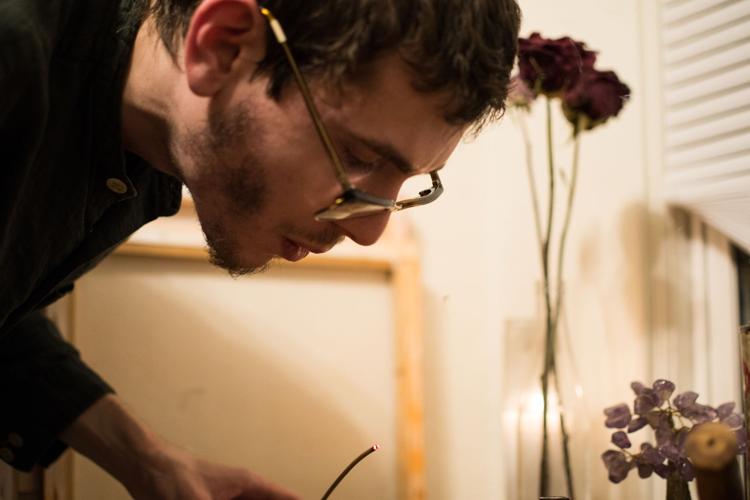 The room, lit by three candles, was too dark to photograph — not to mention, it would have been disrespectful to do so.
Some of the friends periodically rocked back and forth, beating their chests from time to time. Others played with their misbaha, or prayer beads. One woman sat still, shifting positions every once in a while. But they all chanted, alternating rhythms and tones, for almost an hour.
When they finished, they remained silent for a short time.
This form of worship is known as dhikr, an ancient combination of prayer, meditation and remembrance of Allah, or God, for Sufi Muslims.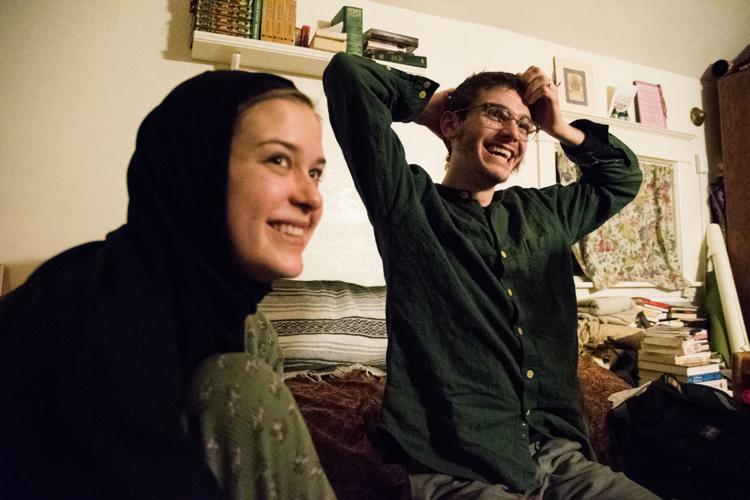 Adam Stadheim, 22, a recent graduate of the University of Montana and assistant imam at UM's Muslim Student Association, explains dhikr as a way to remember.
"It's an attempt to polish this rust, these veils that have formed on us," he said, just before beginning the meditation.
But Stadheim and his friends practicing dhikr may not be who you'd expect them to be — Arab or Indonesian, North African or Central Asian. They are converts, (reverts, as they call it), as well as people interested in this particular practice. No one in attendance was born into Islam.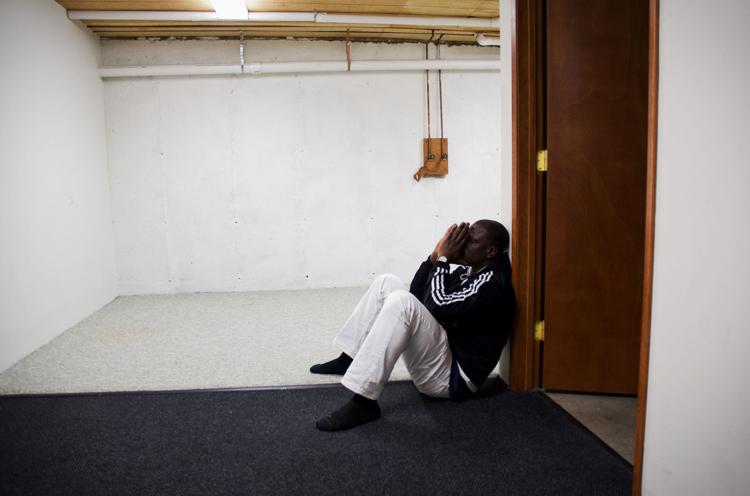 According to the Pew Research Center, less than 1 percent of Montana's population was Muslim in 2014. The same goes for Missoula County, according to the latest available U.S. Religion Census data from 2000. And although there is no specific data available on Muslim converts in Missoula, UM's MSA Imam Ismail Medkouri estimates that nearly 40 percent of his congregation consists of converts.
Stadheim said the fact that Missoula is almost entirely Caucasian likely plays into that high percentage, which is double the national average of Muslim converts of 20 percent, according to the Pew Research Center.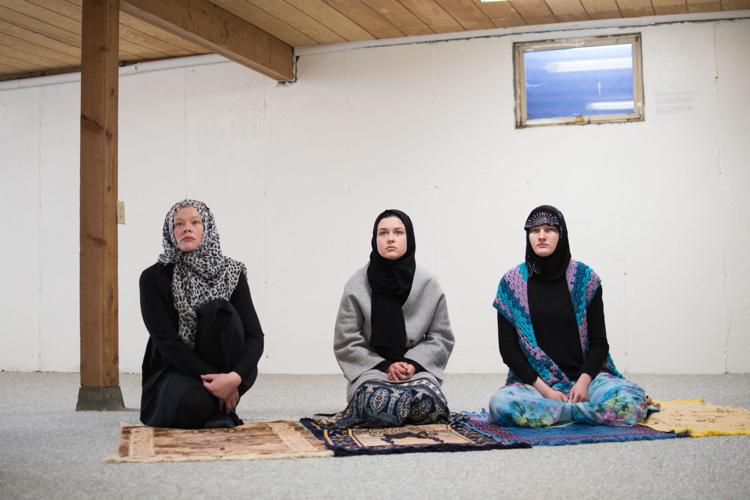 A convert himself, Stadheim said he's always been interested in religion. Throughout high school, he explored Buddhism, Christianity and Judaism, among other faiths.
These other religions, however, didn't quite appeal to him. He felt they were impractical in everyday life and sometimes contradictory. But when he found Islam, he said, it felt different.
"I was immediately drawn into it," Stadheim said.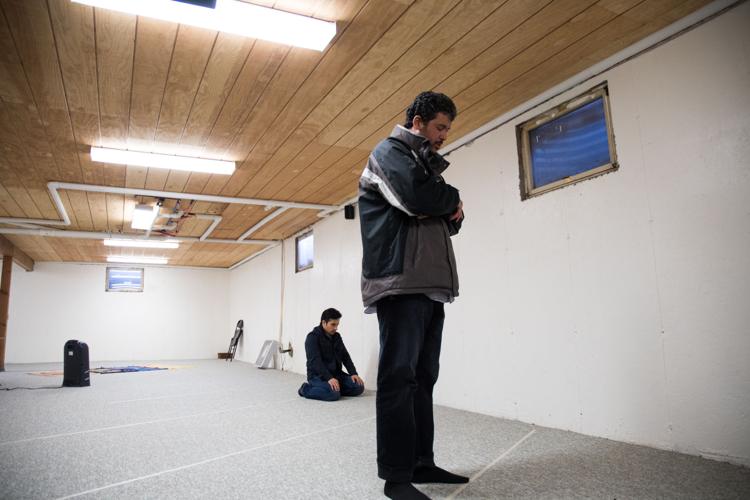 He said he was relaxed by the humanity of the Prophet Muhammad, and felt that Islam was easy to apply to his life in the modern world. He said it felt concrete, since he knew that if he believed in the Prophet Muhammad and practiced the Five Pillars every day, he would be a Muslim and feel a tangible connection to Allah.
Other converts feel similar sentiments. Laura Riefflin, 32, says she was struggling with suicidal thoughts when a Palestinian friend suggested she read the Quran.
Riefflin was on vacation with her atheist family at the time, and remembers being in her "bikini on the beach, reading the Quran."
Despite this unconventional introduction, she said she immediately connected with Islam and the Prophet Muhammad. But she wasn't completely comfortable with practicing at first. A Missoula native, Riefflin said she struggled to wear her hijab in public, since lifelong friends and acquaintances now had difficulty addressing her. One friend even stopped speaking to her altogether. Her mother wasn't comfortable with it either.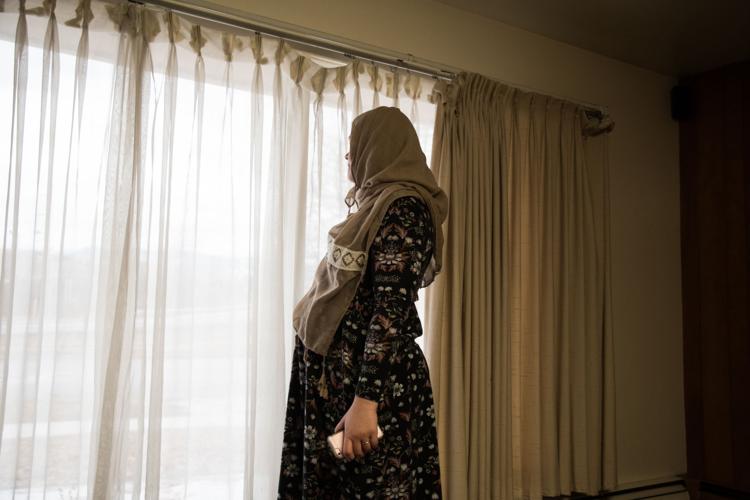 "When she saw me praying, she flipped out," Riefflin said.
But after a trip to Palestine to see how a Muslim society functioned, Riefflin finally felt comfortable wearing her hijab. She said she now wears it not only for religious purposes, but also in solidarity with the Palestinian people.
UM senior Caitlin Wind, 21, said when she first read the Quran, she found various feminist elements that she felt empowered by.
Wind enjoys a story about a man's wife giving birth to a baby girl, much to his disappointment. He prays to Allah and asks why he wound up with a daughter. Allah responds by telling the man to not complain, and lists the many strengths of women. Wind said she found Allah's answer hilarious and satisfying.
"A guy essentially got bitched-out by God," she said.
The process of conversion for Wind was slow. She didn't know about the MSA at first, so she learned a lot on her own for the first year or so.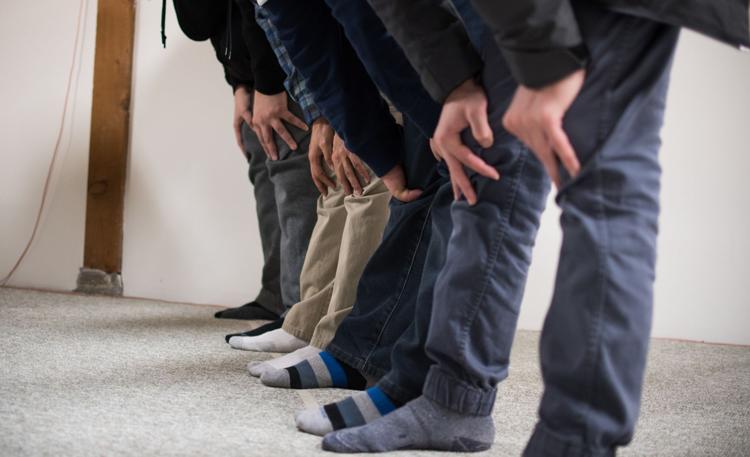 "I was trying to figure out how to do things via YouTube and Samir [Bitar, a UM Arabic language lecturer]," Wind said, laughing.
When she finally found out about the MSA and mustered up the courage to go to its mosque, she was so nervous about messing up that she was on the verge of tears.
But Imam Medkouri approached her and calmed her down. Wind says Medkouri and others helped her pray properly and feel welcome in the Muslim community.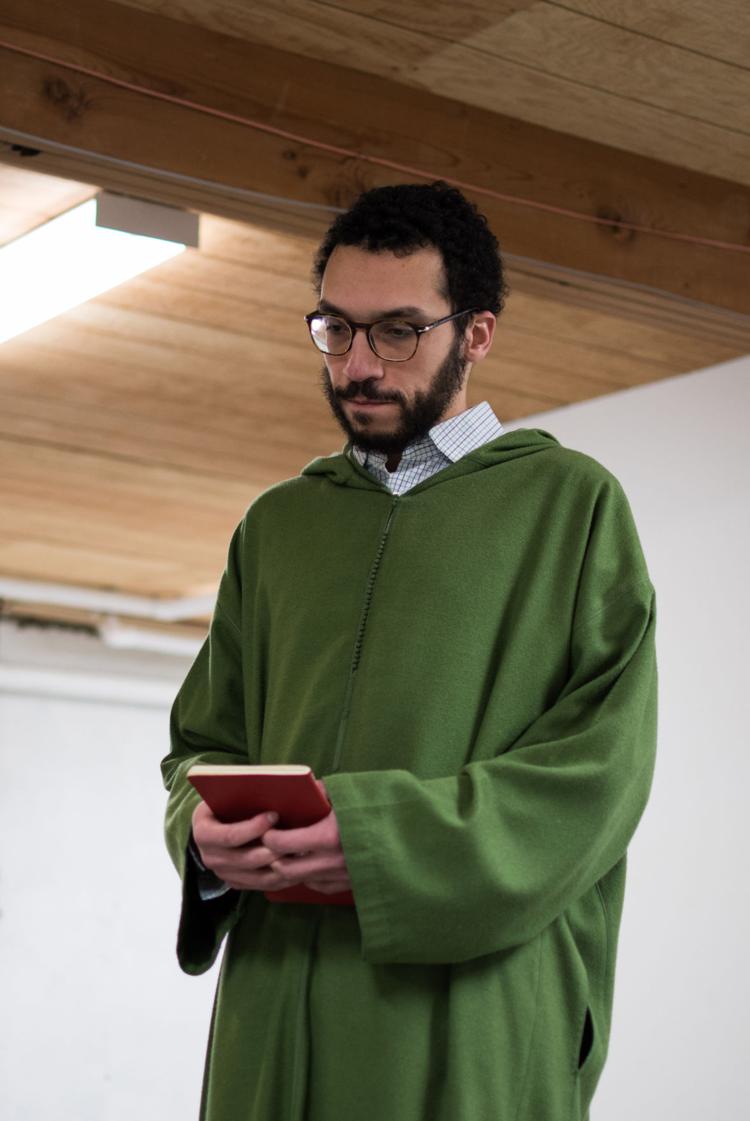 Medkouri stresses the importance of being open and welcoming to the public. He and others at the MSA consciously create an open environment where Muslims and others from all walks of life can come to pray and learn.
It's this feeling of belonging, as well as a connection to Allah and humanity that attracts converts like Wind, Riefflin and Stadheim to Islam, they all said.
"Islam is a return to an original primordial condition," Stadheim said. "It's the religion of being fully human."
The MSA meets for group prayer at 1:45 p.m. every Friday. Imam Medkouri said all are welcome.
"It is your right to come," Medkouri said.