We were in a fight. It was all we talked about, but to this day I don't recall how it started. A couple of days earlier, the four of us sat down for lunch and tried to talk things out. But Gabby skipped lunch with us again, and we were beginning to worry things wouldn't get better. We walked back into Arapahoe High School in Centennial, Colorado, planning our winter break and wondering if things would be back to normal by then.
Jaimi, 18, barely reaching my armpit in her 2-inch heeled booties, broke off to her math class in the trophy hallway. Tiffany, 17, strode next to me, her arm rested in mine. Her friend Eric, 18, in his usual tie-dye t-shirt and homemade Wu-Tang necklace, quietly trailed behind us. They dropped me off at my history class and continued to their own.
I sat at the back of the classroom and looked around at the sophomores I was forced to take this class with. I was a senior, but I was behind in my general classes after transferring schools a year earlier.
The teacher called our attention. He was always so timid, as if afraid of how we might react to our petty conversations being interrupted. He told us that today we would be watching a movie on the Israel-Palestine conflict.
It was getting intense. There was so much anger between the Palestinians and the Israelis.  There were continual shots and explosions in the movie. 
But then we heard sounds: bang, bang, outside our door. 
That was not books dropping on the floor. Seconds later, my teacher flipped the lights off and slammed the door. We ran away from the windows to the darkest part of the classroom. 
The intercom sounded:
"We are in lockdown. There is an active shooter in the building."
***
It's no longer surprising to hear about shootings. The media robotically pays tribute to the victims, unpacks the life of the shooter, and then covers the brief, yet heated, debate about guns before moving on to the next big story. The world moves on with it. We forget how many lives are affected. 
Parkland, Florida, 17. Sutherland Springs, Texas, 27. Las Vegas, Nevada, 59. Orlando, Florida, 50. San Bernardino, California, 16. Roseburg, Oregon, 10. In three years, across six events, seven individuals were responsible for the deaths of 179 people. Those numbers do not include the 559 injured, nor the communities that have to live with the consequences of a gun ending up in the wrong hands. 

I was a senior in high school on Dec. 13, 2013, when Karl Pierson walked into Arapahoe High School with a shotgun. He intended to kill Tracy Murphy, the speech and debate coach and head librarian, and he didn't care who else got in the way. 
There have been more than 300 school shootings in the U.S. since 2013, according to Everytown for Gun Safety. In all of those schools are students and faculty whose lives will never be the same. I cringe thinking about the next hours, weeks and years they will struggle through and try to understand the unanswerable, "Why?"
I eventually stopped asking God and myself that question. Instead I live to make a difference, to love others and to seek out those who are struggling.  I do this because of what happened in my high school.
***
At 12:30 p.m. on Friday, just after attendance and introductions, Pierson, who had just turned 18, parked his car and strode into the trophy hallway of Arapahoe High School with a newly purchased shotgun, a machete and three Molotov cocktails.
The first bang we heard was a shot down the hallway toward Jaimi's math teacher. She dove into the classroom, slamming the door behind her. They tipped over the desks and piled behind the makeshift blockades as Jeff Lyon, like the Marine he would become in May, stood by the door armed with a pocket knife.
Claire Davis, 17, was chatting in the main hallway with her friend.
"Karl, what are you doing?" 
He shot her point blank in the head.
News streamed on our phones as we squeezed tighter together. Gabby knew someone had been shot and prayed her friends were OK.
The shooter continued to the library, looking for Mr. Murphy, who had recently kicked the shooter off the debate team. 
"Where's Murphy?" he said.
Pierson fired a shot, then ignited a bookshelf. 
Hands sweating, I pulled at a loose thread on my blue shirt. I couldn't stop praying as I stared at the blank television. It reflected what was happening in the hallway outside our door. Shadows flashed by with radios blaring. Maybe that was a good thing.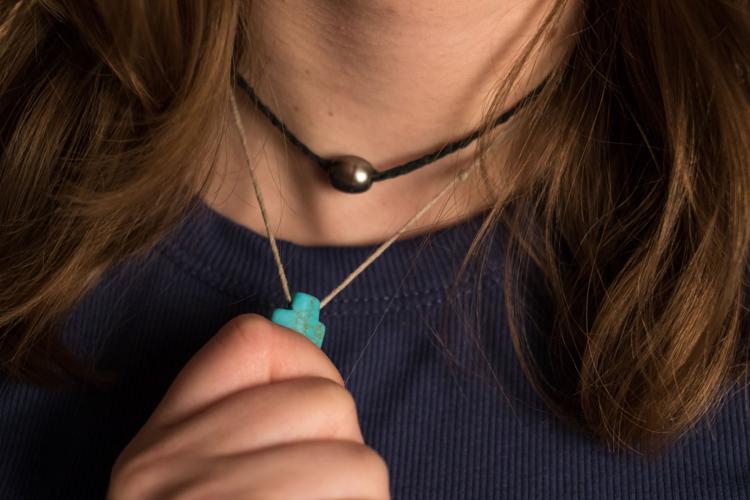 Then, almost as quickly as it began, it was over. School resource officers closed in, and Pierson shot himself. 
Jaimi was the first of us to get out of the school, stepping cautiously to avoid the trails of blood that led outside. A S.W.A.T. unit, armed with semi-automatic weapons and commanding voices, ushered her class to safety. 
Nearly an hour later, my class was released. Six S.W.A.T. members told us to raise our hands and leave quickly. We exited to an overwhelming scene of flashing lights, reporters and police officers moving us along. 
We still didn't know who. Who was shot? Who did this? Who would do this?
Then, I saw them. Jaimi and Tiffany were OK. Tiff told us Gabby was still inside, but unharmed.
I saw my dad. His eyes were wet with tears of sorrow and relief as he wrapped the three of us in his arms. When Gabby came out, we hugged her, forgetting the petty fight that had seemed so dire hours before.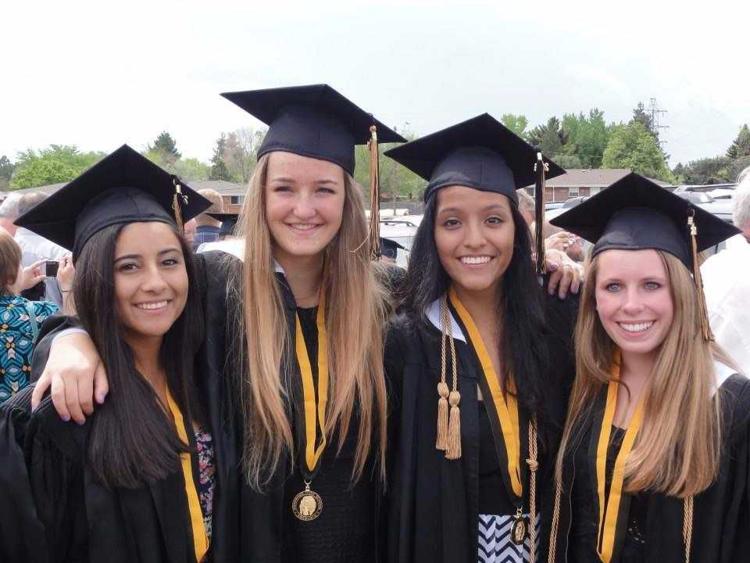 In an effort to create order in a situation no one expected, authorities directed students to a nearby church to take attendance. 
This is where we finally learned what happened.  Claire Davis was the only one who had been shot. She was carried out of the school and rushed to surgery only minutes later. At this point, she was still alive. 
***
I knew Karl Pierson as the boy who consistently interrupted our government teacher to share his opinion. 
One afternoon, a month before the shooting, I was chatting with my guidance counselor about where I would be attending college. Karl walked in talking loudly. Although I was in the middle of a conversation, he asked if I was single and if he could have my number. I was surprised by his confidence. 
I was more surprised that he was the shooter. I imagined the shooter would be someone quiet, secluded, bullied, none of which I saw in the few interactions I had with Karl.
Eventually the chaos ceased and we were sent home. The news haunted me, running the story over and over, uncovering new useless details for consumer satisfaction. Jaimi, Gabby, Tiff and I rarely left each others' sides, memories of our previous fight replaced by our gratitude to have each other, because the thoughts that seeped in with the solitude were unbearable.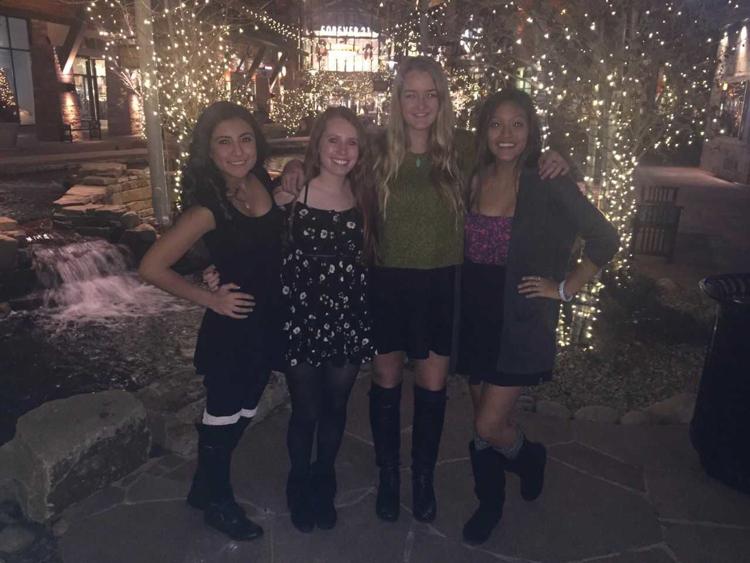 Unlike many shootings, where the shooter becomes the key figure in news stories, Claire's kind, vivacious character reigned. I didn't know Claire, but my belief in her recovery gave me hope that in this case, the bad guy wouldn't win.
The Arapahoe High community gathered for Claire, holding vigils and prayer nights, sending love through social media and leaving flowers along our school's fence.
Claire died in the hospital eight days after being shot. A celebration of her life was held at the National Western Stock Show, where she had competed the year before. It was nearly at capacity. Claire's father, Michael Davis, spoke about his daughter with strength as Claire's mother, Desiree, stood by his side. 

"We must strive for kindness, compassion, peace and love to maintain our humanity. We can't allow anger, rage or hatred to take root now or ever," he said.
He urged listeners to honor Claire by reaching out to others who need love and guidance through the darkness. Claire would have wanted us to forgive Karl and stop the cycle of anger.
Eventually, reporters found other stories. Vigils ceased and people moved on.
But for the students in the shooting, a new way of life was just beginning. We had just experienced tremendous fear in a place where we were supposed to be safe.
In the months that followed, I started to question the motives of every person who passed me in the street. I was afraid of people, loud sounds and public places. If a shooting can happen at school, why wouldn't it happen at church or at a concert, two places where mass shootings have occurred since 2013? 
Eighty seconds — 1 minute and 20 seconds — changed the lives of an entire community. 
It has been four years. Jaimi still drops to the floor with every loud sound she hears. Gabby finds refuge in classmates who went to college at CU Boulder with her. Tiffany checks in with us every time there's a threat on campus or a shooting in the news. I work unceasingly to live a good life, because I survived and Claire did not. 
Jaimi's two-inch booties rest in the back of her closet, untouched. My blue knit shirt still hangs in the laundry room, gradually pushed to the back over the years. Those clothes carry more than the smell of home or a stain from lunch. They carry the emotions of anticipation and fear of someone walking into my classroom with a shotgun. 
The unrelenting cycle of shootings, and how quickly the world moves on, is a pre-programmed response, one that feels automatic. But the most recent mass shooting at Marjory Stoneman Douglas High School in Parkland, Florida, where 17 people died, is calling for a different kind of response. 
The Parkland students refuse to be forgotten. 
They have rallied media coverage by starting the hashtag #Neveragain, inspiring nationwide March For Our Lives rallies. And they've demanded answers from Florida Rep. Ted Deutch, Sen. Bill Nelson and Sen. Marco Rubio at a town hall televised by CNN. 
On March 7, three weeks after the Parkland shooting, Florida passed a bill that will raise the age for all gun purchases from 18 to 21. It will create a waiting period while a background check is completed, ban "bump stocks," which allow a rifle to fire faster, arm school employees, improve school security and expand mental health services. According to the New York Times, this is the first Florida gun control success in more than 20 years.
When we were sitting in our classroom unsure of what was happening down the hallway, we were defenseless. Still, I would rather see prevention through stronger background checks and the ban of semi-automatic guns than asking our teachers to carry a gun. 
Two years ago, I moved to Montana and I was shocked by all of the guns. I would have an anxiety attack just seeing one, so I asked my friends to teach me how to shoot them safely, and why they love them.  Slowly, I learned that guns don't have to be a bad thing. They can be used for hunting, shooting clay and friendly competition.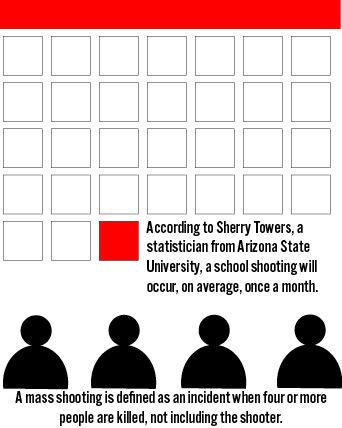 I share my story to provide perspective on an event that changed my life. As the gun debates grow heated again after the Parkland shooting, I hope our laws will change so this doesn't become routine, so it never happens at another school, church, concert or street corner.
Emily Martinek is a senior journalism major at the University of Montana.