The Zootown Arts Community Center is at the edge of a small, residential neighborhood on Missoula's Northside. It's a block away from the KettleHouse taproom and has a rail link full of screeching trains for a backyard. From the entrance, a narrow flight of cement stairs leads into the basement, where a door, plastered with stickers, is propped open under an off-white light.
One Friday evening in mid-October, Ryan Carr and Foster Caffrey are in the basement getting ready to put on a concert that features a garage-rock-heavy lineup of touring acts and local bands. 
"It's an after-work, run-over, do-things type situation," says Caffrey. Because the ZACC is close to where people live, the show has to be over by 11 p.m., and the promoters are darting around trying to get everything ready in time so four bands can play full sets.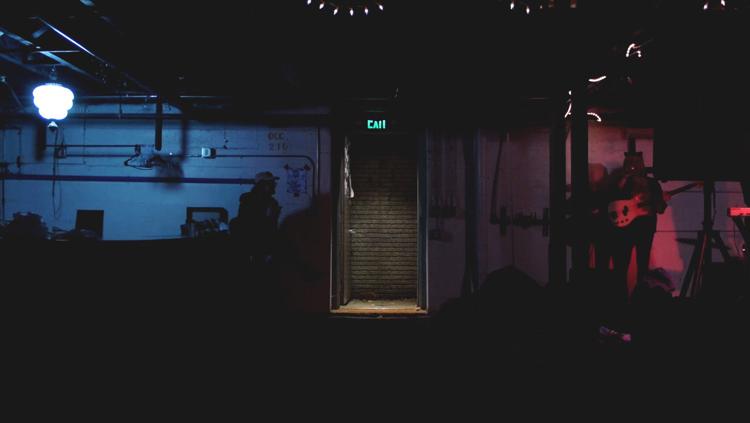 The basement room, known as the ZACC Below, is a large, concrete space. To the left of the entrance sits a modest stage covered with rugs and adorned with large speakers. A few beat-up couches are pushed back up against the far walls to clear an open area for dancing. A hodgepodge of colors and Christmas lights make this space cozy, if haphazard.
By 6:30 p.m., bands have started showing up. A local band, Go Hibiki, plays first and sets up instruments while the touring acts pile their equipment off to the left, playing a game of Tetris with their large black utility boxes.  
The first of the showgoers begin trickling in around 7:30 p.m. and, aside from a few high schoolers consorting with themselves on a couch, most seem to know each other. Carr and Caffrey roam the room, chatting with friends and band members while doing soundchecks. 
The venue is intimate, with a maximum capacity of around 200 people. And while there is nothing pushing that limit tonight, there is still enough of a crowd to comfortably fill out the space in front of the stage. After hours of preparation, the music starts just before 9 p.m. The bands come from a variety of styles, from the full-throated rock of Go Hibiki to the accordion-accented folk rock of Rock and Roll Girlfriend. Something they all have in common seems to be a shared desire to blow out the speakers.
Between bands, the room steadily empties, with most of the crowd filing out to mingle around the sidewalk. The combined body heat of a bunch of people in a small room has started to fill up the basement, and outside the cool, autumn night air comes as a relief as people hang out and smoke cigarettes, talking about the last band, waiting for the next one. 
---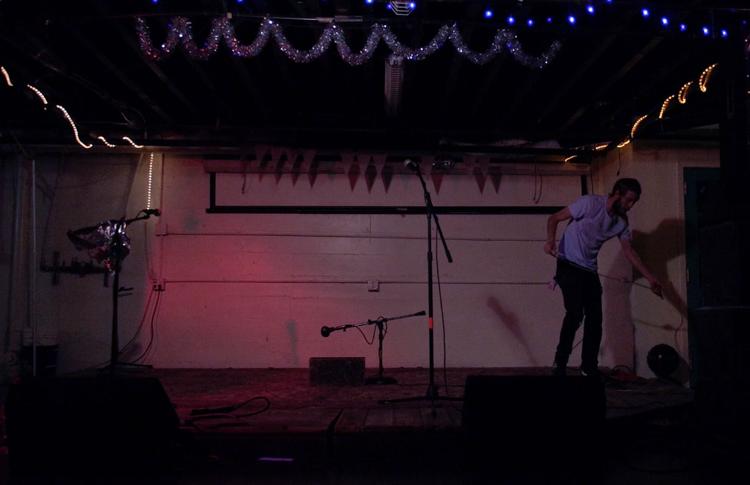 "We had a very strange circumstance in Missoula," Carr says of a period earlier this year, when the Palace Lounge and Stage 112 closed their doors to live music and Missoula's independent, DIY music scene found itself without any reliable venues to host shows for local bands and less-well-known touring acts. "It became more of an urgent circumstance than anything else for us to find a space." 
The DIY music scene in Missoula is diverse and varied, not bound together by any one genre or influence, but by a shared reliance on independence. As musicians gained access to cheaper instruments and recording equipment in the late 1970s and '80s, more artists began finding themselves outside of the standard record label hierarchy.  Arising from the earliest punk and hardcore scenes that shirked record labels in favor of independent production and promotion, unsigned and low-profile artists embraced that most American of ethics and did it themselves. 
Today, with social media and the internet, the process of DIY artistry has only grown more democratic and accessible. With minimal money and experience, almost anyone  can start a band, record an album and release it out into the world. 
That said, it can still be really hard to find a place to play your music live, in front of real people. Missoula is a friendly town to live music, but its options for reliable, consistent venues, especially for independent local and touring acts, are often minimal. For a while, Stage 112 and the Palace were two staples for indie bands, but even for small basement bar venues, the returns weren't there. The Palace stopped booking shows in late February of this year, while Stage 112 followed suit in March. 
Carr and Caffrey have been fixtures in this scene for years, experiencing it as performers in their bands Cairns and Fantasy Suite, as well as booking agents and promoters for the local VFW and Camp Daze, an all-ages music festival held every summer. And when Missoula found itself without a space for their bands and the bands they like to see perform, Carr and Caffrey took it upon themselves to make one. 
So in March they came up with the "Basement Fund" and began regularly hosting shows below the ZACC, a space that has somewhat consistently been a safe harbor for unsigned acts in Missoula. Using connections they'd made as performers and as promoters, they had little trouble getting traveling bands and locals to come play.
"There's definitely been a lot of bands who wouldn't have had a place to go otherwise," Caffrey said.
"It was super clutch that they did that," said Jon Cardiello of local music group Wrinkles. "All those venues closed down simultaneously when a bunch of touring bands were coming through, so we needed something."   
---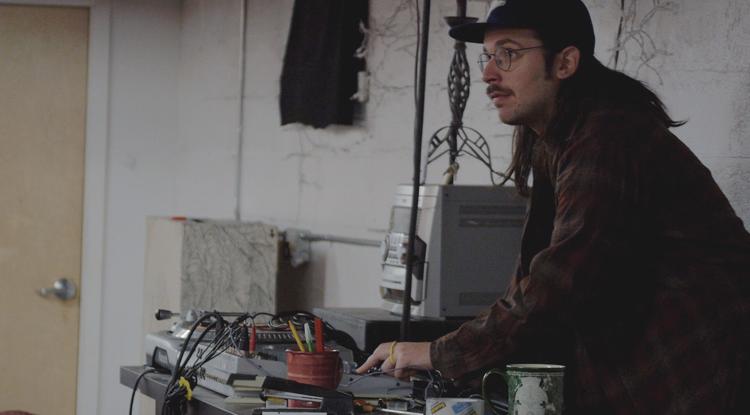 When you meet them, Carr and Caffrey have an unassuming air that betrays only traces of the hard work and savvy that goes into their enterprise. Caffrey is hoodied and lanky, with scruffy, light brown hair and a beard. Carr is soft-spoken and wears glasses, with long, dark hair and an enviable mustache. Both are personable and come across as preternaturally casual, much more normal music fans than keen-eyed entrepreneurs. 
For the most part, they are. The duo started on a show-by-show basis, booking acts and paying to reserve the space one night at a time. More people started showing up, and soon they were able to start paying rent consistently on the space and book acts in advance. By August, the basement was booked solid through November. 
Carr and Caffrey operate the Basement Fund entirely as a nonprofit. They charge at the door, which usually entails politely asking for a $5 donation. That money is used to pay rent, and the remainder is divided up into small cuts for bands. But those cuts, as a result of what Wrinkles member Sanders Smith describes as "pretty standard DIY touring practice," are almost always wholly given to groups who are traveling through. 
But limited resources bring challenges, particularly with expansion and promotion, and the Basement Fund relies heavily on word of mouth to bring people in. 
The space is further hamstrung by other limitations — namely, its location. There's not a lot of casual foot traffic by the train tracks on the Northside. Removed from downtown, Basement Fund shows largely miss out on the potential customers who might happen upon it on a night out. To come to one of these shows requires intent, and while that presents challenges from a business standpoint, it's also a large part of what makes the venue special for regulars.
---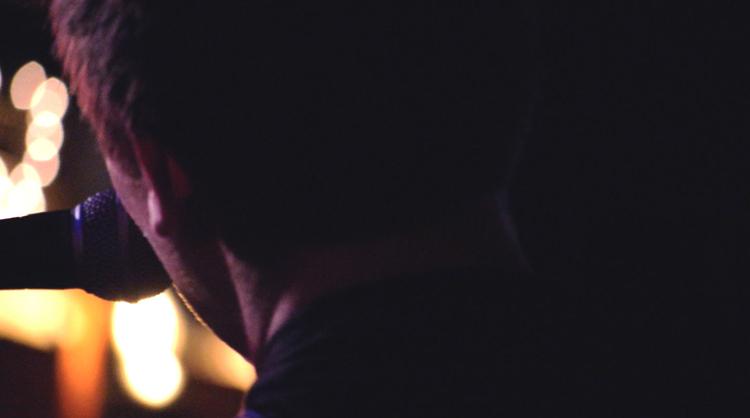 The Basement Fund exists somewhere in the middle of the Venn diagram of where you would expect to see one of its shows. It has the infrastructure and reliability of an established bar venue and the casual nature and friendly environment of a show in someone's living room. But where it separates itself is in its sobriety. 
Drinking and socializing are undoubtedly big draws for venues. Whether at a bar or someone's living room, booze gets feet in the door. But plenty of alcohol tends to lead to plenty of drunk people, and drunk people aren't always the best or most courteous concertgoers. 
"You don't have to deal with drunken hecklers or anything, and we've definitely experienced our fair share of that," said Smith of Wrinkles. He recounted a story from a house party in Bozeman, where, while his band was performing, one heavily inebriated audience member leaned in, within a foot of his face, to loudly voice his displeasure with Wrinkles' retro, synth-driven indie rock: "I get what you guys are doing but quit it with that eighties bullshit man! Bring the funk!" 
"I get that you're just at a party, having a good time," Smith recalls thinking, "but I am literally in the middle of a show. Fuck you, dude."    
"That sort of thing would never happen at a ZACC show," Cardiello, his bandmate, adds. 
Basement Fund shows are the casual ideal: Just some people hanging out watching a band play some music. They're not burdened by the distractions of drunken hecklers, there's no fighting for inches of space in an overcrowded pit, no neighbors to call the cops with noise complaints. 
"When people are here, they're here to see music," Caffrey said, summarily.  It seems like an obvious statement, but it's one that, when adopted as a mission statement, creates a noticeable and meaningful impact.   
"Playing for people who actually want to be there is a much more rewarding experience," said Smith, and it's easy to understand where he's coming from. The bands that come through and play in the basement are not marquee headliners with legions of dedicated fans. They're either locals trying to practice their craft in a limited market or a few kids traveling the country in an old van and trying to get their name out. Most likely every one of them has endured long nights in dive bars where patrons sat around tables and avoided looking at them, or house shows where drunk dudes screamed at them to play different songs. And the frustration with those experiences is palpable in the way they show such gratitude for the reverse.  
Caffrey and Carr are both musicians playing in this same community, and they've cultivated an environment that comes across as a place made by bands, for bands; by fans for fans. And that environment has made an impression. 
"There are a lot of regulars and people telling people, so it's been good," Caffrey said. 
"It's been a fantastic reception," Carr added. 
And so word has spread, and demand has increased. Higher profile acts have come through, including Pinegrove, an alt-country group from New Jersey and a personal favorite of both promoters. After their show at the ZACC in August, that band said it would probably be the last show it played outside of a theater or club. 
At this point, the Basement Fund finds itself in a weird spot for a new and out-of-the way venue. "We've had to say no to people," Caffrey said, "which is weird."
---
With its profile increasing and demand rising, now seems like an unusual time to take a break. But from now until March, that's precisely what the Basement Fund is doing, with no new shows planned. 
"Nobody wants to tour through Montana in mid-January," Carr said. And so the fund is hibernating for the winter, with an aim to come back stronger in the spring. 
"We want to come back and do the same thing, just with like 10 more people" Caffrey said. Both he and Carr work 40-hour weeks and run the Basement Fund on a voluntary basis, which has created a workload they'd like to share. 
"The need to get more people in here who can do things and be responsible is there," Caffrey said. 
Taking a three-month break after such a strong run of shows seems in keeping with the overall ethos Carr and Caffrey have for their space. They're not about to ask anyone to brave iffy weather to Missoula to play in front of a tiny crowd. They're curators, not entrepreneurs, and they'd rather have no show at all than a bad one. 
Carr and Caffrey have created a space that is emblematic of hard work, selflessness, passion and pure enjoyment. That can be hard to come by as art becomes commodified, a product of mass-market entertainment. 
The Basement Fund is a small enterprise in the already little pond that is Missoula. It is not about to challenge the Wilma or Top Hat for market dominance. And Carr and Caffrey probably aren't interested in glorifying their project, they're probably just thinking about how they can put on better shows next year and keep carving out their own space on the other side of the tracks. That is, after the thaw.