"Cat-Griz?" "Griz-Cat?"
Whatever you call Montana's premier sporting event, the big day is Saturday and we're here to give you the low-down. Here you'll find everything you need to know about Saturday's game. We've broken down matchups, personalities and contracts.
Although the FCS playoffs won't begin until after Thanksgiving, the 118th Brawl of the Wild appears to be a winner-take-all affair, with the victor claiming one of the final spots in the postseason tournament, as the loser exits the field for the final time in 2018.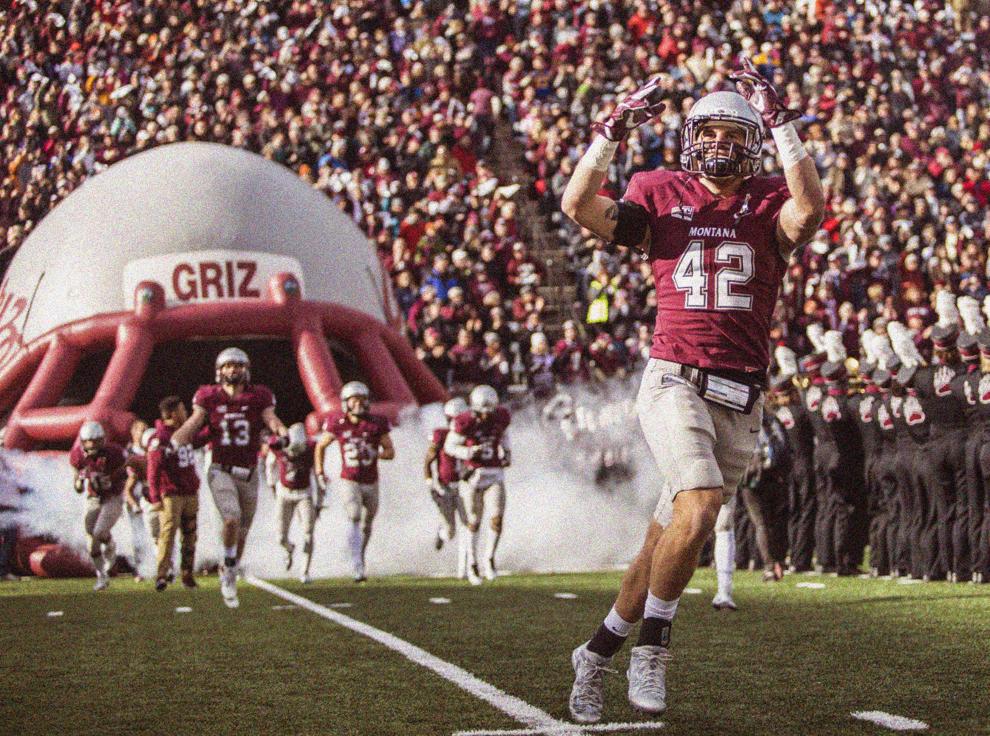 Game Day Blueprints
The quarterback changed, but the blueprint the Bobcats used to beat Montana in each of the past two seasons will remain the same.
Grizzly-slaying Montana State quarterback Chris Murray is sitting out this season while tending to his academics, leaving sophomore Troy Andersen at the helm of the Cats' offense. Andersen, a converted running back and 2017 Big Sky Freshman of the Year, is winning the same way his predecessor did: with his legs.
In two Brawl of the Wild appearances, both wins for Montana State, Murray completed just 12 passes, but averaged more than 120 rushing yards. The Grizzlies had no answer for an offense that posted nearly 340 rushing yards per game.
Like Murray, Andersen's arm hasn't been a serious threat this season. He's barely completed half of his passes and Andersen's five interceptions far outnumber his lone touchdown. But Andersen is the conference leader in yards per carry and rushing touchdowns. Slippery freshman running back Isaiah Ifanse builds momentum behind one of the best offensive lines in the conference. Together, they've been nearly impossible to stop.
Lining up straight across from Andersen will be star Griz middle linebacker Dante Olson. The 6-foot-3, 237-pound junior has NFL scouts drooling over the skills that have led to four 15-tackle games this season. Olson has led Montana's defense, which ranks fourth in the Big Sky for rushing defense and yards per carry allowed. If the Grizzlies bring the Great Divide Trophy back to Missoula, there's a good chance Olson will be the primary reason why.
Offensively, the Grizzlies' pass-heavy scheme will be tested by veteran cornerbacks Jahque Alleyne and Greg Filer III. The duo has a combined 10 pass breakups and six interceptions so far this season.
The Bobcats may also create problems for Montana's offensive line, which has struggled to allow quarterback Dalton Sneed time to pass. Montana State pass rusher Bryce Sterk has 5.5 sacks this season and has been aided by senior defensive tackle Zach Wright, who has provided consistent pressure from the middle of the line. 
The first matchup between Bobby Hauck and third-year Cats head coach Jeff Choate comes with added pressure. The winner of Saturday's matchup will likely be considered for a playoff berth, and the loser's season will end. 
Kickoff is scheduled for noon on Saturday, Nov. 17, at Washington-Grizzly Stadium. This will be the 118th meeting since the teams first played in 1897. Montana leads the series 73-39-5.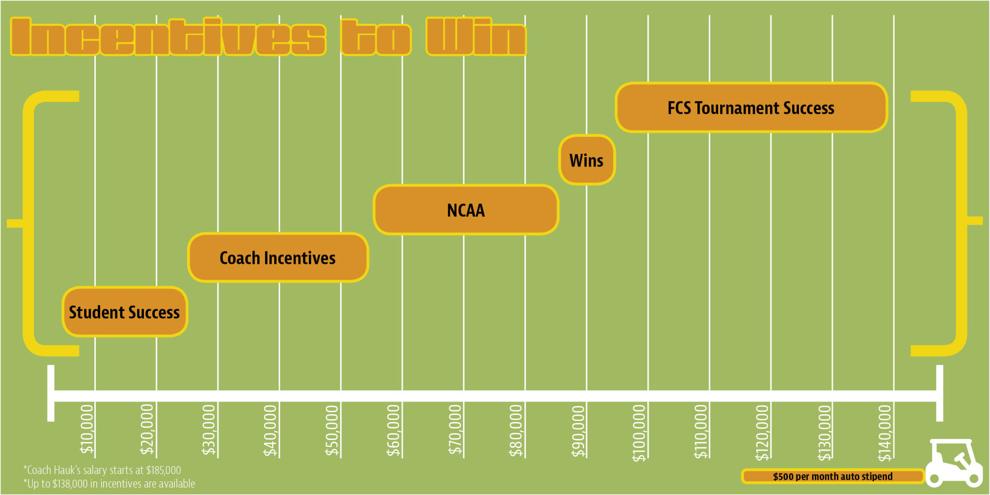 To the Victor Go the Spoils: Hauck's incentives to win
Last December, Bobby Hauck signed a three-year contract to take over as the University of Montana's head football coach. Hauck's base salary is set at $185,000 per year, but he could earn up to $323,000 in a single season if he earns all 17 performance incentives outlined in the contract.
The majority of the incentives are based on his team's on-field performance. For example, if the Grizzlies win 10 games in a season, Hauck receives an additional $5,000 and he earns another $5,000 if he wins Big Sky Conference coach of the year.
There are also incentives for student-athletes' performance in the classroom. Hauck could earn up to $25,500 if all of the academic incentives convey, including some for team GPA and having a better graduation rate than the FCS average.
Hauck's contract is similar to his predecessor Bob Stitt's, but there are a few differences. Hauck's base salary is $10,000 higher and he is eligible for $22,000 more in bonuses than Stitt was. 
Of all the increases in incentives, $12,000 of it is for academic achievements.
So far, Hauck has secured $10,000 in bonuses this season. If he attends all "reasonably requested" UM athletics and Grizzly Scholarship Association functions, he'll earn $20,000 more. A win over Montana State on Saturday would open the door for a potential playoff appearance, which would net the coach $5,000 plus $2,500 per playoff win until the semifinal round, when the rate jumps to $5,000. 
Academic data are not available yet, but if the team posts the same GPA as the 2017-18 school year, a 2.9, Hauck would earn a $4,000 bonus. 
Montana's athletics budget, which hovers around $20 million per year, is the fourth-largest in the Big Sky Conference, but only 27 percentof it was funded by UM last year, the second-smallest share of any FCS school in the country, according to USA Today data.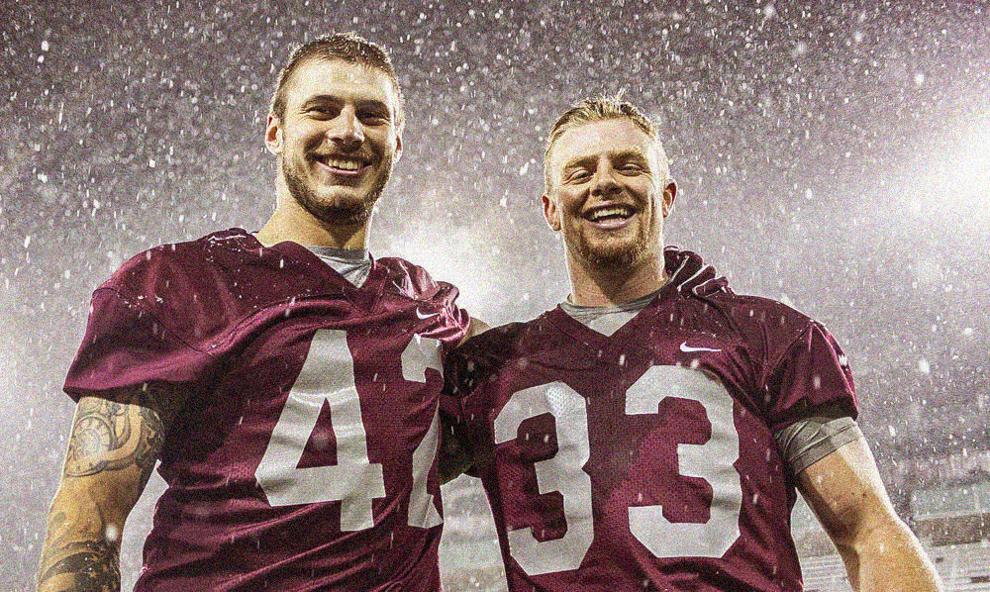 UM's Star Linebackers
Somewhere in the depths of the Grizzlies' athletics complex, the team's linebackers sit in a meeting room, breaking down film of this week's opponent. Redshirt-junior linebacker Dante Olson raises his hand.
"Dante is the question queen," linebacker Josh Buss said. "He loves the questions."
"Of course," Olson said when he heard the redshirt-senior had given him a new nickname, laughing as he rolled his eyes. "I want to learn, so I ask questions. I knew he would say something like that."
The Grizzlies' defensive stars form the best linebacking duo in the Big Sky, and possibly the entire Football Championship Subdvision. Part of their success can be attributed to their bond. The knowledge the pair has used to ascend to the top of their position was first shared with them by past Griz linebackers like Connor Strahm, Herbert Gamboa and Kendrick Van Ackeren. Buss said the majority of what he's learned about football came from the team's former leaders.
Olson and Buss both followed fairly typical paths to Missoula. They grew up in the Pacific Northwest—Olson in Medford, Oregon, and Buss in Boise, Idaho. The two earned scholarship offers from schools in the area. These included Eastern Washington, Portland State and Cal Poly for Olson and Weber State and Idaho for Buss, before recruiting trips to Washington-Grizzly Stadium sparked their commitments.
But what's happened since they've arrived is unusual. Buss blossomed into one of the stars of the Big Sky Conference. He earned preseason Defensive Player of the Year honors this year and was the only FCS player to appear on the preseason watch list for the Butkus Award, which honors the country's best linebacker.
This fall, Olson caught fans off guard when he abruptly emerged as one of the nation's top linebackers. But inside the program, it was no surprise. Head coach Bobby Hauck said he watched Olson in the team's first practice this spring and knew immediately that the linebacker was capable of becoming a star. Buss says he's known for years.
"I didn't think he'd be this big, but everyone knew Dante was a legit player," Buss said of the nation's leading tackler. "He's a freak athlete."
Despite the playmakers in the middle of Montana's defense, the team never quite found its rhythm this season. Two early-season wins were followed by a soul-crushing, late-game meltdown at Western Illinois. After another set of back-to-back wins, the Griz fell in three straight outings, the worst streak for Montana football in 25 years.
"Every loss has felt like one we've left on the table," Olson said. "We look back at the correction tapes and there's certain things we could have done that would have changed how the game continued."
Buss has battled through personal hardships as well. He missed most of the team's offseason workouts due to an undisclosed injury that left him wearing a brace on his right shoulder all season. This wasn't his first battle with injury. Buss has had multiple surgeries, including one as a true freshman after a hip tear. He also chipped bones in his shoulder during a bye week activity. Buss said it's difficult to sit on the sidelines and watch his teammates play without him.
"Every coach over the past few years has taught, 'embrace adversity,' and when those times come they kind of show what kind of man you are," Buss said. "So I tried to stay positive."
The football program's one-week-at-a-time policy means neither linebacker can think about what could be lying ahead for them in the world of professional football. That is, outside of a quick joke from Buss about being Olson's future agent, and a humble reminder from his teammate that he may be too busy.
Right now, that means devoting themselves entirely to beating the Bobcats. For Buss and Olson, this week is particularly important. Montana State has one of the best rushing offenses in the country and virtually no passing game. That means much of the game will be left in the hands of the Grizzlies' run stoppers, namely the two All-American hopefuls.
"It's exciting," Buss said of his final Brawl of the Wild. "It'll defintely be a moment that I'll remember forever."
Despite their inability, and lack of desire to talk about their football futures Buss and Olson are looking ahead at the future of the Grizzlies' defensive line. They've taken it upon themselves to recall the tips they learned years ago and share them with the next generation of Griz linebackers in hopes that Montana's long linebacking tradition will continue.
"Jace [Lewis], he plays behind me and we're on the field at the same time, so I try to help him whenever he needs help," Buss said. "He's going to be an all-star here for years to come. Same with Dante, Mike [Matthews], Marcus [Welnel] and everyone."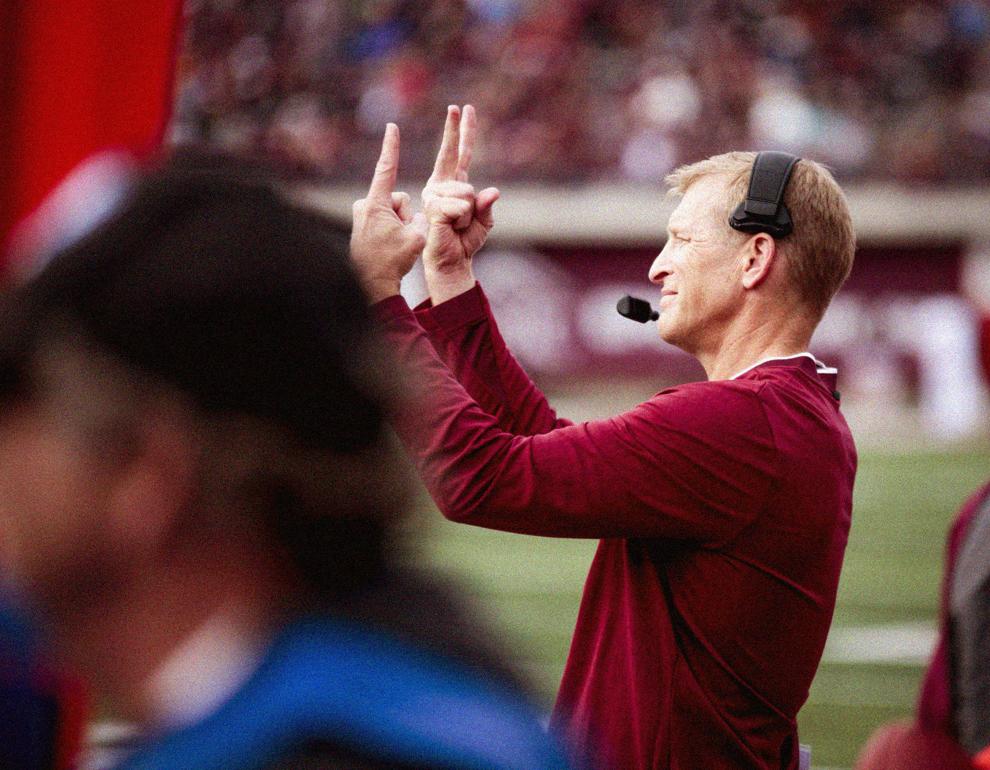 Bad Neighbors
The Grizzlies are back from the dead.
Four days before Halloween, Montana suffered its worst home loss in the 32-year history of Washington-Grizzly Stadium. Montana led UC Davis for more than 45 minutes. But a 49-21 beatdown at the hands of the Aggies left Montana staring down a third-straight playoff absence, its longest streak since "Rudy" was in theaters.
But two dominant victories in the past two weeks breathed life into a season that seemed to have bled out after three weeks of foot-shooting. Now, the Griz face the same test they failed in each of the past two seasons: Beat the Cats. If they can do it, the Grizzlies hope to tempt the playoff selection committee to bring a first-round matchup to the best environment in FCS football with 26,000 tickets guaranteed to be sold. If the Grizzlies lose, the season will end in time to book flights home for Thanksgiving.
Bob Stitt's squads lost and he was fired. Nobody outside the Grizzlies' athletics offices know whether he'd still be around had he won one of the two games, likely earning a spot in the playoffs. But what we do know is Montana brought in the man who wants to beat the Cats the most: Bobby Hauck.
Nine years after his first coaching run ended, the stories of Hauck's relationship with Montana State's football team during his first stint in Missoula have become a mixture of truth and myth. He says he didn't actually dedicate one practice a week to beating the Cats the first time around. But he definitely refused to let his team stay within city limits when traveling to Bozeman and is unwilling to speak the words "Montana State" or "Bobcats." He only refers to MSU as "the neighbors," or sometimes "the rivals."
MSU coach Jeff Choate welcomed the Grizzlies' new leader back home with a Twitter block. Hauck responded, calling Choate a "#BadNeighbor." Choate posted a screenshot of a screenshot of the tweet and replied "Tall fences make for good neighbors." 
The takeaways from this exchange? First, Gen X Twitter is the best Twitter. And second, this rivalry could be heating up again. Neither team is the FCS power it was a decade ago. But third year-coach Choate has a young quarterback-running back combo that's torched the Big Sky this season. And Hauck, in his seven seasons with the Grizzlies in the early 2000s, won seven Big Sky titles. That may be enough to lend credence to the idea that Hauck is the savior Montana has been waiting for since he left.
Beating the Cats was one of the four annual goals Hauck listed at his inaugural press conference, along with winning the Big Sky, winning the national championship and ensuring his players earn their degrees.
I don't know how classes are going for Griz football players—outside of senior Reggie Tilleman's inclusion among the semifinalists for the Campbell Trophy, widely known as the "Academic Heisman," earlier this fall—but I do know a conference title is out of the question. And a national title seems about as likely as catching Bobby around town rocking blue and gold.
A win over the Cats would make Hauck one-for-three this season for his on-the-field goals. This would be an improvement over the last two seasons, both coached by Stitt. It would probably be enough to keep Griz country in his corner over the offseason. Especially considering Hauck, an old-school, ground-and-pound coach, essentially inherited a track team from Stitt.
So, will the Grizzlies find an answer for the Cats' young playmakers? Can Montana's defensive front hold up against a strong MSU offensive line? Will the home team's running backs step up and provide the presence on the ground needed to win mid-November games in Montana?
Here's my advice for Griz fans: Don't forget to fill your flask.