MaKenna McGill was never great at paying attention in class, or at least, she never would've listed "focused" as one of her outstanding characteristics. 
But it wasn't until McGill, now a 20-year-old junior and softball centerfielder at the University of Montana, moved away from her twin brother and small classes to friends and lecture halls in 2014 that she realized the extent of her inattentiveness. 
On top of her inability to focus and take notes during lectures, McGill couldn't seem to get organized. Her room was a mess, as was her backpack and it was wearing on her ability to plan ahead and study outside of class, simply because she couldn't find her assignments, or worse, didn't know they existed. 
So when McGill's siblings were diagnosed with attention deficit disorder, a subset of attention deficit hyperactivity disorder, in 2015, she took it upon herself to get tested while visiting home in Oklahoma. Sure enough, she tested positive, and was prescribed a low dose of Adderall, an amphetamine-based stimulant used in treating ADHD and narcolepsy. 
For McGill, Adderall was a miracle. She spent most of her first college summer coaching a softball team, and ADHD had proven to be an issue. 
"I would be on third base giving signs and kids would be looking at me, and I would just forget to give them the sign because I'd be looking at something else happening on the field," McGill said. "After I was diagnosed and on Adderall, I was a much better coach. I was more aware of what was going on." 
But soon summer ended and McGill was back for her sophomore year at UM, where the athletic trainers informed her of the National Collegiate Athletic Association's ban on Adderall, categorized as a "performance enhancer," and other similar stimulant medications used to treat ADHD. 
McGill said her original diagnosis didn't use a thorough enough process, and for the NCAA to allow her use of Adderall, she'd have to get retested through Curry Health Center Counseling, an arduous process that can take weeks and cost hundreds of dollars. With softball season looming and an NCAA-ordered drug test creeping closer, McGill rushed to get on the waiting list. 
While diagnosing ADHD was once a simple testing process for a little-understood disorder, the mass use and abuse of ADHD stimulant treatments has created a whirlwind of issues in the last few decades. The testing process for ADHD has been fine-tuned and is becoming increasingly accurate. But it's 
a tedious process for a group of people who don't typically handle "tediousness" very well.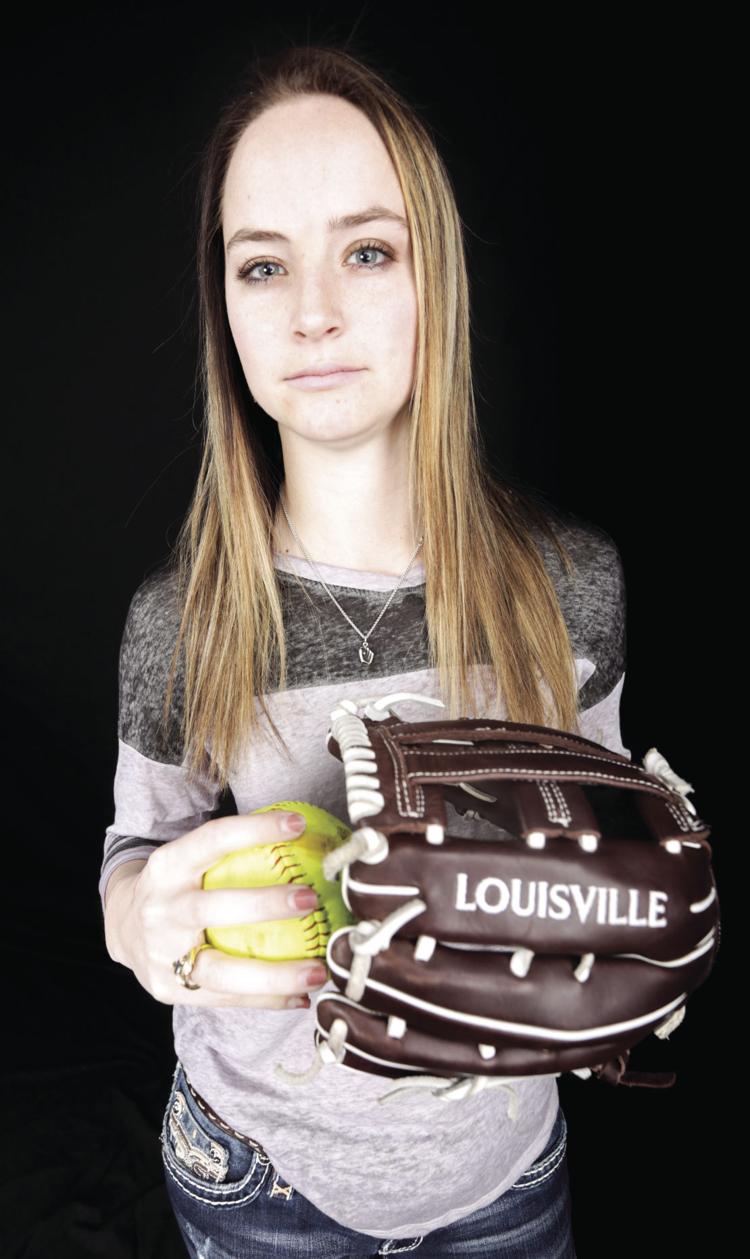 Because of the NCAA's decision to ban Adderall and other ADHD treatments, student athletes with ADHD face an even tougher burden of proof through the organization's parameters. While some collegiate athletes are able to get diagnosed before the start of their seasons, others can't, and are forced to halt treatment or quit the team. 
There is the added problem of students at Curry hoping to test positive for ADHD, only so they can sell the Adderall that's prescribed, a booming business on college campuses across the nation. But the illegal distribution and use of Adderall as a party drug and study buddy only sets students with ADHD back even further. 
Helpful in the classroom, banned from the field  
Stimulant drugs have been on the NCAA's list of banned substances for years — even too much caffeine could cost a collegiate athlete his or her season. The NCAA considers most stimulants to be performance enhancers, drugs that allow athletes to attain otherwise unreachable levels of performance. 
But the organization does recognize that nearly 2.5 percent of adults have some form of ADHD that requires treatment in stimulant form. 
UM's Head Athletic Trainer J.C. Weida said the NCAA requires a specific set of diagnostic tests and completed paperwork for all student athletes using ADHD medications, and many athletes who were diagnosed at a young age were never properly tested or don't have the paperwork proving their diagnoses. 
"What I have found is that some physicians aren't doing the testing and just prescribing medicine to these student-athletes when they're young," Weida said. "So what happens is when they get to college we try to get the paperwork in order, but there is no paperwork." 
For Myles McKee-Osibodu, a defensive tackle for UM football, the ADHD testing process through Curry Health Center lasted the entire spring semester of 2016. He said it included five, two-hour sessions every two weeks. Once he was diagnosed, a medical doctor prescribed him Adderall. 
When he was younger, McKee-Osibodu's constant battle to pay attention and sit still through class and practices led his teachers and coaches to believe he should be tested for ADHD. His mother wouldn't have it. 
"She thought I was just being lazy in school and unmotivated," McKee-Osibodu said. "People always assume that you're dumb or just kind of a spaz." 
So it wasn't until he was on his own in college that he took it upon himself to get tested for the first time as an adult. He was diagnosed with combined ADHD because he was both inattentive and hyperactive. 
"I'm always moving around in my chair or tapping my foot or playing with my hands," McKee-Osibodu said as he bounced his knee and fidgeted with a pencil.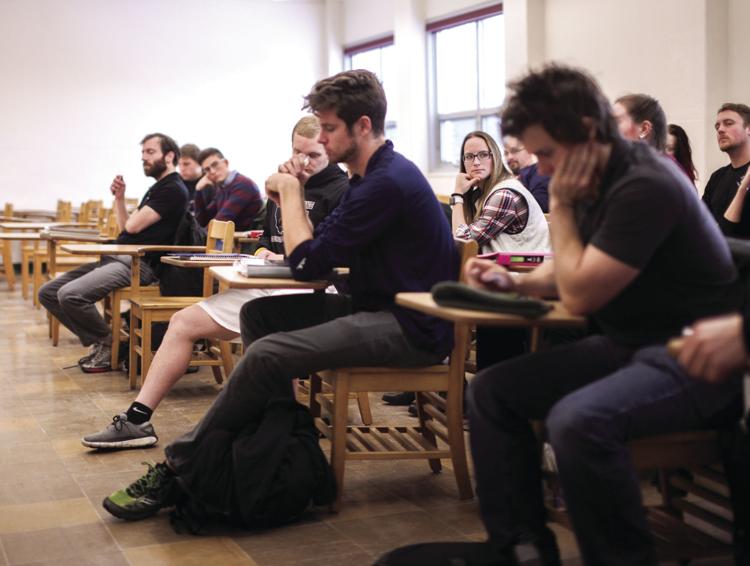 Like it, love it, gotta have it 
The NCAA rules  exist to keep athletes from abusing stimulant prescriptions. Still, there are cases like UM's own former basketball player Eric Hutchison. 
Hutchison was only 10 when he was first diagnosed with ADHD. It had been nearly a year since his older brother died. His grades were bad, and he couldn't find motivation for anything. 
Hutchison, now 26, describes his behavior as a "short progression" he went through while grieving the loss of his brother. Still, he was diagnosed with ADHD after only a few short visits with a psychiatrist in his hometown of Longview, Washington. Hutchison admits he showed some of the telltale signs, but he thinks the diagnosis lacked insight. 
Hutchison was prescribed various medications, including Adderall, to help during school and sports. Although Hutchison's mother insisted he continue with the medication, he felt it was unnecessary, and usually flushed away a dose each day. 
It wasn't until Hutchison attended UM that he saw the full benefit of his twice daily, 30-milligram Adderall prescription. Other college kids were willing to pay $10 a pop for the pills he had been throwing away all his life. 
So Hutchison endured the taxing process of being retested for ADHD through the Curry Health Center, and he lived off an Adderall allowance for nearly his entire college career. 
Student body demand for Adderall is high. So high, in fact, that Head Athletic Trainer Weida said students with ADHD are practically harassed for their medications when word gets out. 
One UM football player refused to give his name for this story out of fear people would discover his prescription and beg for Adderall. 
Weida said the illegal distribution of Adderall on campus is a problem that goes unnoticed. Many students assume the illegal sale of ADHD treatments is a minor offense, and cave to constant pestering from friends. 
In reality, Weida said, the illegal distribution of Adderall and other ADHD treatments is a felony charge with a minimum sentence of two years parole. He urges students with ADHD to refrain from selling or distributing their medications at all costs. 
For Hutchison, selling Adderall was just an easy way to pay for gas and food. 
"I was pretty naïve," Hutchison said. "I didn't really think it was a big deal at all. Everybody was doing it." 
Hutchison said he could sell three months worth of Adderall at $10 each in a matter of a few weeks. He even had doorbusters: buy 10 Adderall, get four free. People loved it. 
By senior year, Hutchison had gotten so comfortable selling Adderall that he would take a photo of his latest refill and post it to his Snapchat story. The prices were listed and the caption would read, "Who wants Adderall?" 
During finals week, Hutchison said a stranger offered to buy. It was normal for young strangers to ask for Adderall, so Hutchison agreed to meet with the girl. She proved to be one of two undercover cops performing a controlled buy, and Hutchison was arrested and booked in jail just three hours before his very last college final. Hutchison was convicted of a felony count of intent to distribute dangerous drugs. 
Hutchison said he had a two-year deferred parole sentence, meaning after two years of checking in with a parole officer every six weeks and refraining from criminal activity, the felony was expunged from Hutchison's record. 
How is ADHD diagnosed? Nearly three million children in the United States are diagnosed with…
Because of his Adderall prescription, McKee-Osibodu said he doesn't feel inclined to procrastinate. With his newfound abilities to read for longer and to focus on math equations and essays for hours, delaying schoolwork is unnecessary. 
McKee-Osibodu was approved by the NCAA before this semester's football season. Adderall puts McKee-Osibodu in what he calls his "optimal zone" on the field, in which he knows who to watch for, where to be and how to drown out the noise and chaos of the game. While the field used to be a place where McKee-Osibodu would so easily be distracted — looking for his mom in the stands, hearing the avid Griz fans chant — it's become a place where he can hone in and perform better than ever. 
But while Adderall slows and focuses those with ADHD, it and other stimulants have a contrasting effect on those without the disorder. 
"I know people who don't have ADHD who take Adderall because it hypes them up," McKee-Osibodu said. "That's why it's banned by the NCAA, because you're wired and ready to go and want to run a million miles an hour or lift a thousand pounds. It doesn't actually give you a physical advantage, but it does give you a mental advantage." 
McKee-Osibodu noticed more stimulant abuse at the junior college he attended in California his freshman year, where the athletes aren't drug tested because the school isn't an NCAA affiliate. Even now, he said some athletes without ADHD take it at the risk of getting caught by the NCAA. 
Last on the list
The NCAA and health centers on college campuses around the nation have become increasingly stringent with ADHD diagnoses and stimulant prescriptions to prevent further abuse. Hutchison's actions, like those of others around the nation, have made ADHD testing problematic for students like centerfielder McGill, who, after more than a year of waiting, has yet to get an initial ADHD testing appointment with Curry Health Center. 
"The process was so long and hard that I could never get in for an appointment," McGill said. "There is such a high demand for it here. Then by the time I could get in, I was already in season." 
McGill was forced to discontinue her ADHD treatment until her softball season was over. She's still waiting for that appointment, and life hasn't been easy without medication. 
"When I play defense, I'm never fully focused," McGill said. "I have such a short attention span. If you watch me play, I'm constantly looking at something else or hearing something else. I'm looking at birds or pointing out animals, for whatever reason." 
McGill is majoring in health and human performance, and she finds it difficult to focus in the lecture halls. She said she meets with tutors fairly often and, if she plans to study, she has to be in a room, completely alone — no television, roommate, phone or teammates. 
"I understand why the process isn't easier, because they say a lot of people want to get in just for the Adderall," McGill said. "But I wish something was different. Not necessarily an easier testing process, but easier to get in and get tested in time for your season. I just wish it was more accessible." •