A collection of University of Montana students, cohorts in a jazz ensemble, were knee-deep in a performance of Thelonious Monk's "Monk's Dream" when percussionist Brian Tremper noticed something wasn't quite right. The trombone and saxophone soloists were off beat, threatening the synchronized groove.
Tremper, a 22-year-old "super senior" from Great Falls who has been studying music since fourth grade, wondered how the hell he was going to fix it.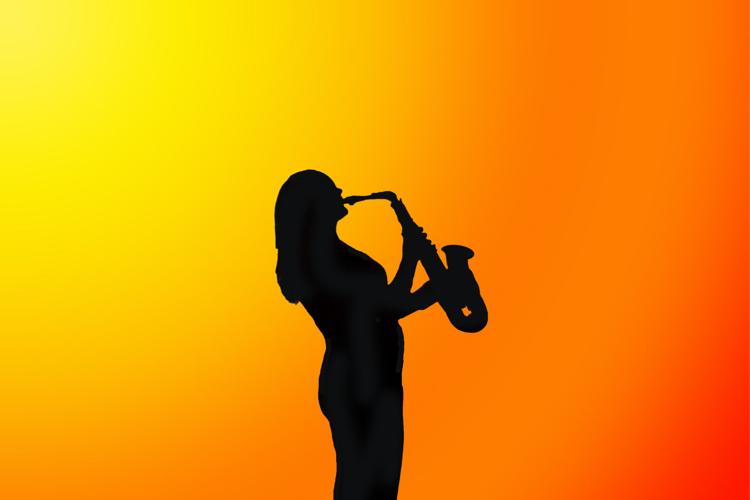 This was not the place for mistakes, minor or otherwise. Dozens of people had squeezed into Break Espresso in downtown Missoula Monday, Feb. 12. The packed house listened intently as UM music students performed a selection of classic jazz compositions during "Jazz at the Break," an event held every semester at the cafe.
It took quick thinking and, with some help from the jazz band pianist, Tremper's guiding drums to get the tempo back on track. The jazz combo finished the piece for attendees without a major derailing.
Music theory can be taught on paper. Chord progressions can be memorized. Practice can take place in quiet rooms, behind closed doors. But with an attentive audience and a complex composition to play, young musicians need to flex a skill critical in their field: the ability to think on one's feet and adapt in real time. It's this kind of problem solving that student musicians can only learn through professional experience outside the classroom.
It's here that the benefits of UM's "hire a musician" program have become apparent. Missoulians looking for musical accompaniment to score their events can search for a wide range of student musicians available for "gigging." Need a string section to add gravitas to a bride's walk down the aisle? Perhaps a pianist for your local fundraiser? How about some unique percussion for your weekend block party? Music students have you covered.
"Where are you ever going to find a Mexican rumba group or a steel drum group?" said Robert LedBetter, a UM professor of music and the school's director of percussion. "We are the only [groups] in the area."
Though students have been available for booking for years, information available to potential clients was hard to pin down, LedBetter said. UM's current School of Music director, Maxine Ramey, is responsible for creating a dedicated section of the school's website detailing the program. After selecting an option, potential employers need only to ring up the School of Music's office to begin the hiring process.

Ramey said the "hire a musician" program offers students a chance to learn the real-world practicalities of being a professional musician.
"You 'gigged' and you've actually been in that realm," she said. "You understand what it's like to be hired and provide the service and get paid."
Alumni often use that experience to build successful careers, becoming everything from teachers to Broadway performers and symphonists. Former UM music student Christopher Stark even provided the score for "Novitiate," an independent film that premiered at the Sundance Film Festival last year.
Pricing varies and depends on a handful of factors — group size, event duration and gig location all come into play. Larger and more popular ensembles, like jazz combos, can cost clients up to $1,500. Fees are usually waived for any performances provided as a service to the University, including certain presidential events or commencement ceremonies. Group directors are responsible for these negotiations.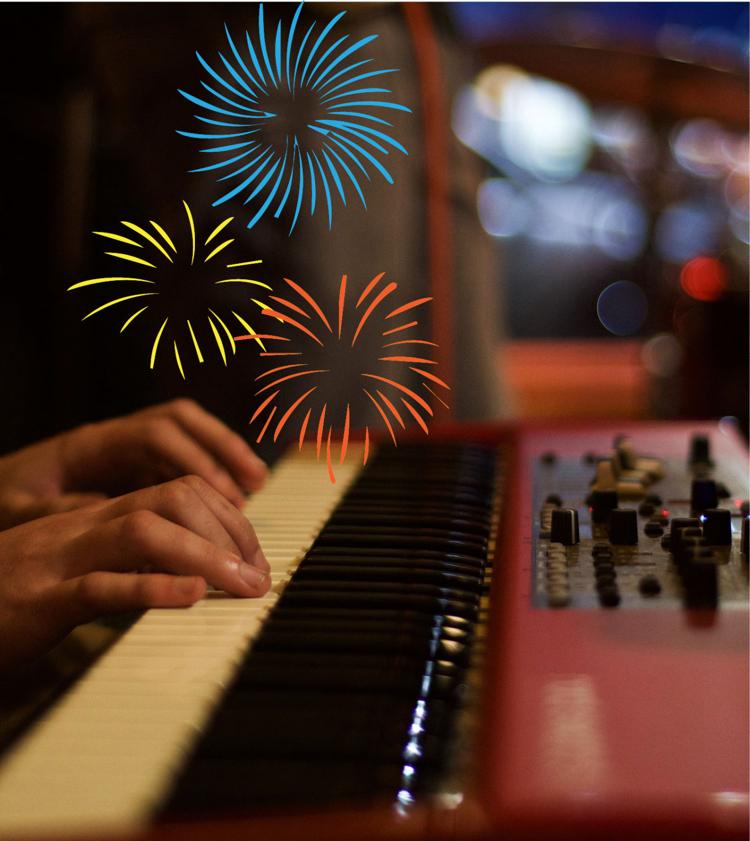 Though some of the money may end up in students' pockets, depending on what the director and the employer have agreed on, gigs are often used as fundraisers to directly support ensembles' needs. If a director has decided a gig's compensation would be more appropriately used to support the group, he or she can can tap into those funds to purchase new equipment or bring in artists from outside the school for new learning experiences. Some groups even travel out of state, which would be especially difficult without outside money supporting them.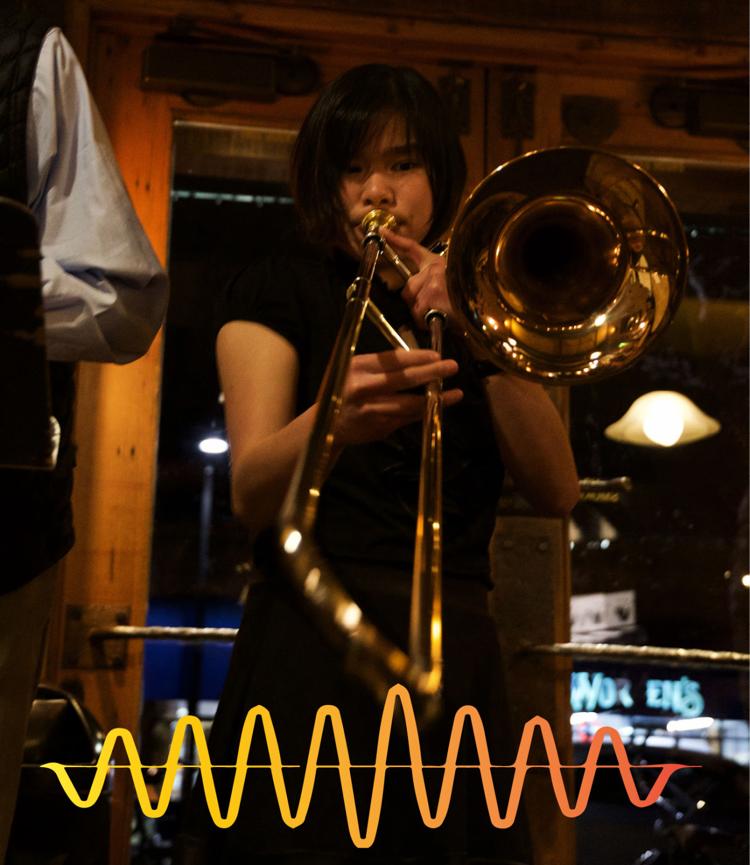 "Everyone has to work really hard to fund these trips. The music program's not huge. Not a lot of money," Milwaukee native Zachary Meyer said. Meyer is a journalism major and a member of the University drumline. Music has been a "top priority" for the 20-year-old sophomore for as long as he can remember, he said, citing Ben Folds and Radiohead as particularly important musical role models.
The drummer is enthusiastic about the act of performing, but sometimes an event coordinator's mismanagement puts a damper on that zeal.
"Outside gigs, the worst tends to happen when the event doesn't organize," Meyer said. "If it's not organized, then no one really knows what's going on."
But a peek behind the music business curtain exposes both the good and the frustrating, said Taryn Mercer. Mercer, 21, is a multi-instrumentalist from Dillon, Montana, but is particularly fond of the saxophone. She'd like to teach after graduating, but is considering adding a focus on entertainment management. The experience of real gig work has shown the need for savvy event organization and, importantly, strong professional relationships.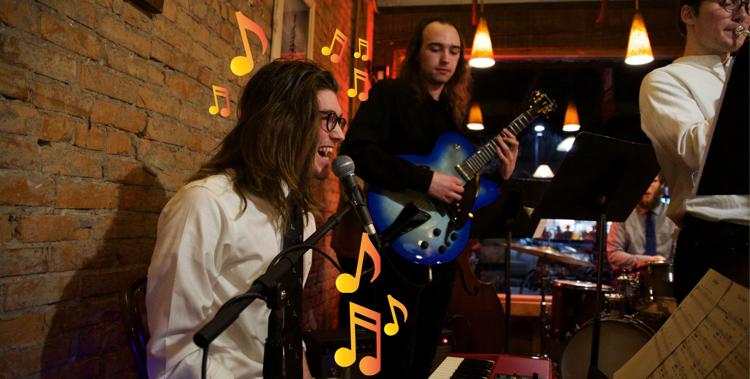 "The program is a good way to gain experience performing for a lot of people," Mercer said. "You can kind of get your name out there."
The business of music may get technical, but the personal fulfillment the creative process provides never changes, Mercer said. She knows when she is part of an especially powerful moment when she feels it.
"Honestly, my favorite performances have been the ones that I cannot get through without crying," Mercer said, "because the music is so amazing to listen to and [knowing] you can be a part of it."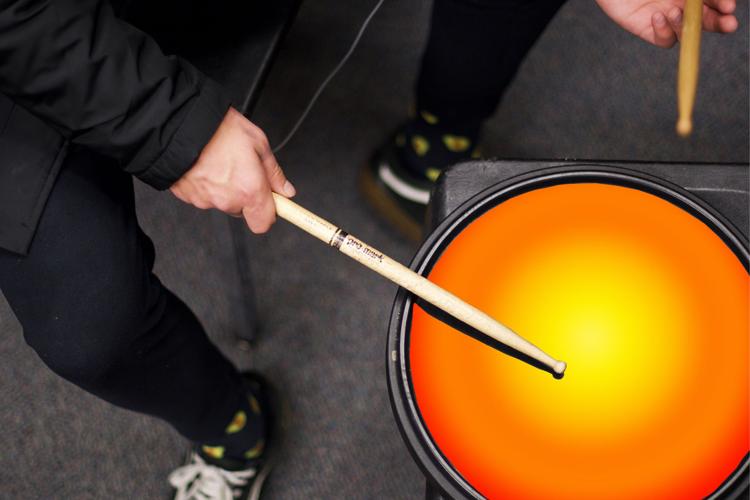 Brian Tremper echoes Mercer's passion for performing. He plans to take a break from the academics of music after graduating to "work, save money and gig around." A musician playing without an audience lacks the thing that makes music so special, he said.
"It's my favorite feeling, just performing," Tremper said. "I would just encourage every musician to try to get out and play gigs. Just sitting and practicing and rehearsing is good. But it's not what the meat of music actually is."